In an era where online shopping is drastically growing and consumers are transacting sensitive information across the internet round the clock, you, as an organization, can never take a chance with website security.
After all the key to any business, is the trust you win out of your customer, and thus increasing customer loyalty.
For those of you, who are into e-business; dependent totally on online transactions, security and trust in your website can be the main factor that differentiates a standard visitor from a paying customer. Your customer needs reassurance that your business effectively protects their sensitive info from impingement and trespass.
To assure all the above, organizations today rely on SSL certificates. SSL- Secure Sockets Layer, are critical to keep sensitive information sent across the internet, secured.
SSL certificates are small data files installed on a web server, which allows secure connections from a web server to a browser. Extensively used in e-commerce; to secure credit card transactions, data transfer, account logins and so on, an SSL certificate encrypts the data flowing to and from the website of the certificate holder and holds information like domain name, company name, location and the validity period of the certificate.
There are certain visual cues which assures the user of a site being secured with an SSL Certificate: https in the website address, the padlock symbol in the web browser or a clickable seal containing the SSL certificate information.
All SSL certificates contain an expiration date which most applications will check before using the contents of the certificate and so monitoring SSL Certificate's expiry date is no less crucial than using an SSL Certificate. ManageEngine Applications Manager monitors the expiration date of SSL certificates and notifies you before they expire.
Expired SSL certificates can tamper your customers trust. Web browsers usually show a warning message indicating that the certificate has expired. Some applications terminate connections abruptly when they encounter expired certificates, while others will prompt the user with a dialog box requesting their approval to proceed.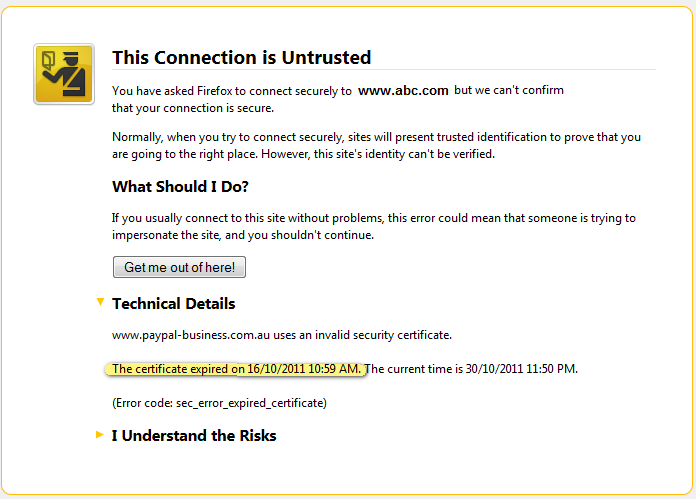 These warnings can be confusing for the end user and he might end up doubting the credibility of the website itself.
Using Applications Manager, you can set a threshold based on the number of days prior to expiry, and you will be notified via email when Applications Manager finds a certificate within the threshold range.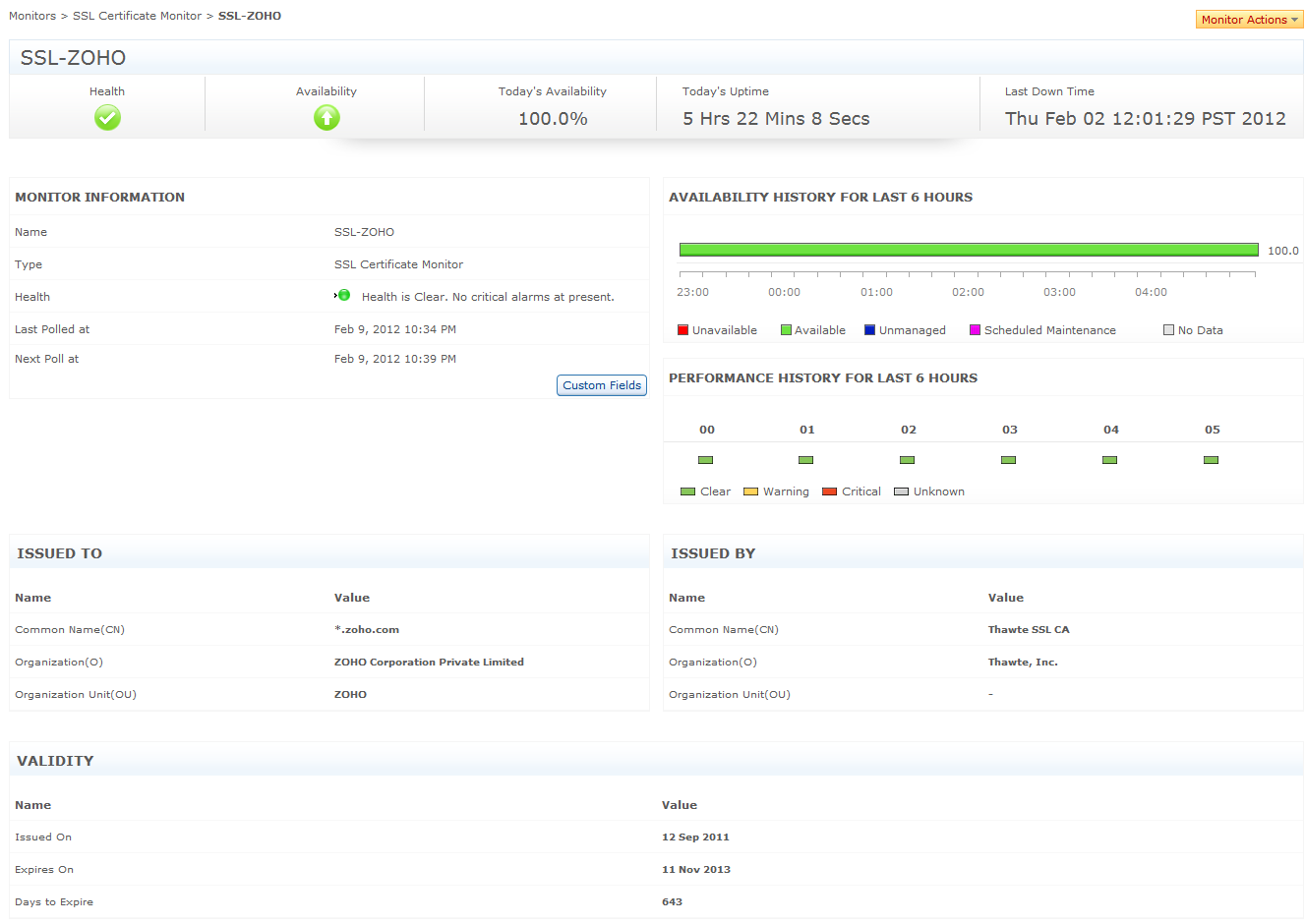 Automate the job of managing SSL certificate expiration date and avoid application downtime due to certificate expiration!!