Software Reviews, a division of Info-Tech Research Group, has named Log360 a Champion in its recent Customer Experience Report. Out of eleven software vendors evaluated in the SIEM space, Log360 emerged as a 2019 gold medalist.
This distinction is based on 498 reviews from various SIEM solution users, and it considers service experience, negotiation and contract, strategy and innovation, and product impact. Based on all these factors, Log360 has been awarded a net emotional footprint score of +89 on a scale that ranges from -100 to +100.
In the SIEM Customer Experience Report, Log360 was ranked number one in the following areas:
Service Experience – Caring, Effective, and Saves Time
Negotiation and Contract – Generous and Transparent
Strategy and Innovation – Continually Improving and Appreciates Incumbent Status
Product Impact – Enables Productivity and Performance Enhancing
Log360 was also placed within the top three in the following areas:
Service Experience – Efficient
Negotiation and Contract – Client's Interest First
Strategy and Innovation – Includes (does not charge for) Product Enhancements
Product Impact – Reliable, Unique Features, and Security Protects
With a composite score of 8.7 out of 10 and a likeliness to recommend rate of 89%, it's no wonder that ManageEngine Log360 is also ranked number one when it comes to Vendor Support and Business Value Created.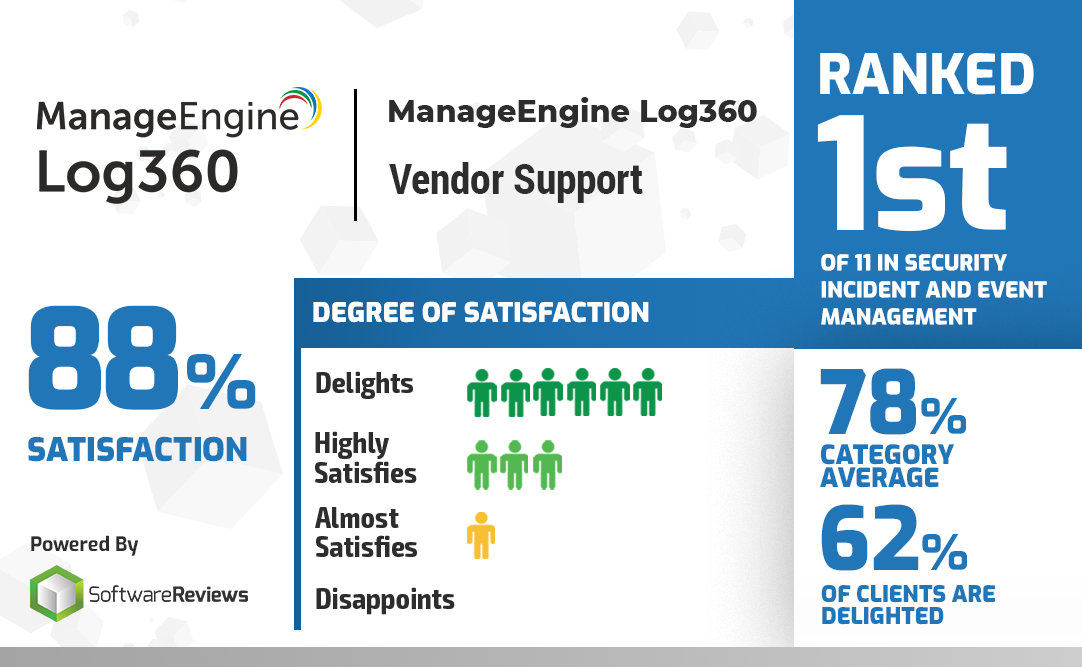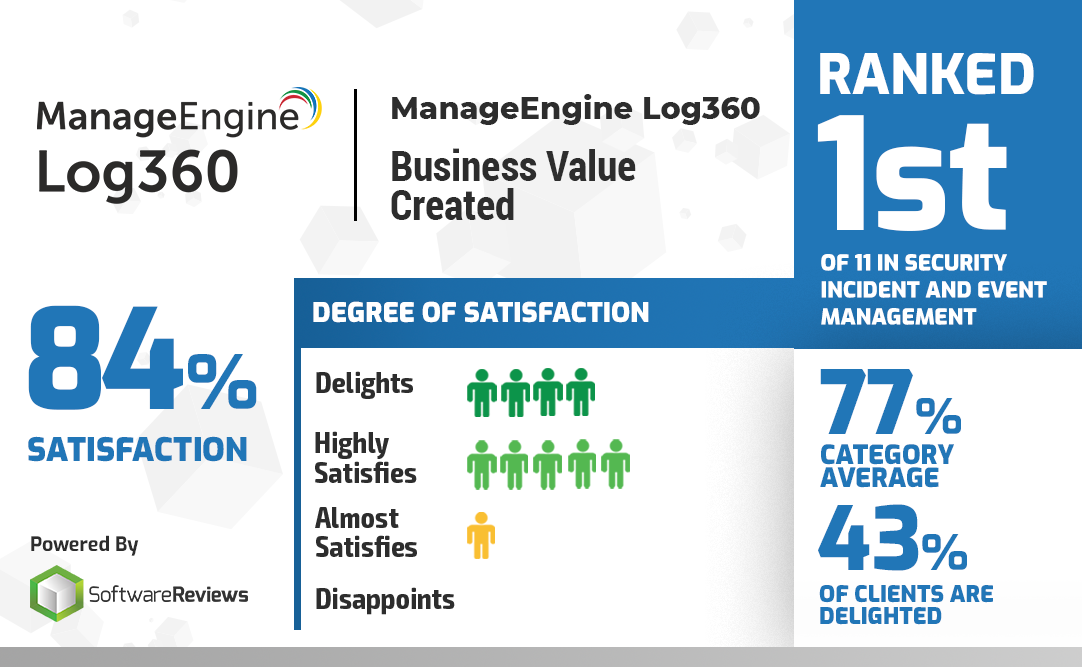 Software Reviews' SIEM Customer Experience Report gives detailed and authentic insights into the experience of evaluating and purchasing enterprise SIEM software. See for yourself why Log360 is a champion that stands above the rest — start your free, 30-day trial today.