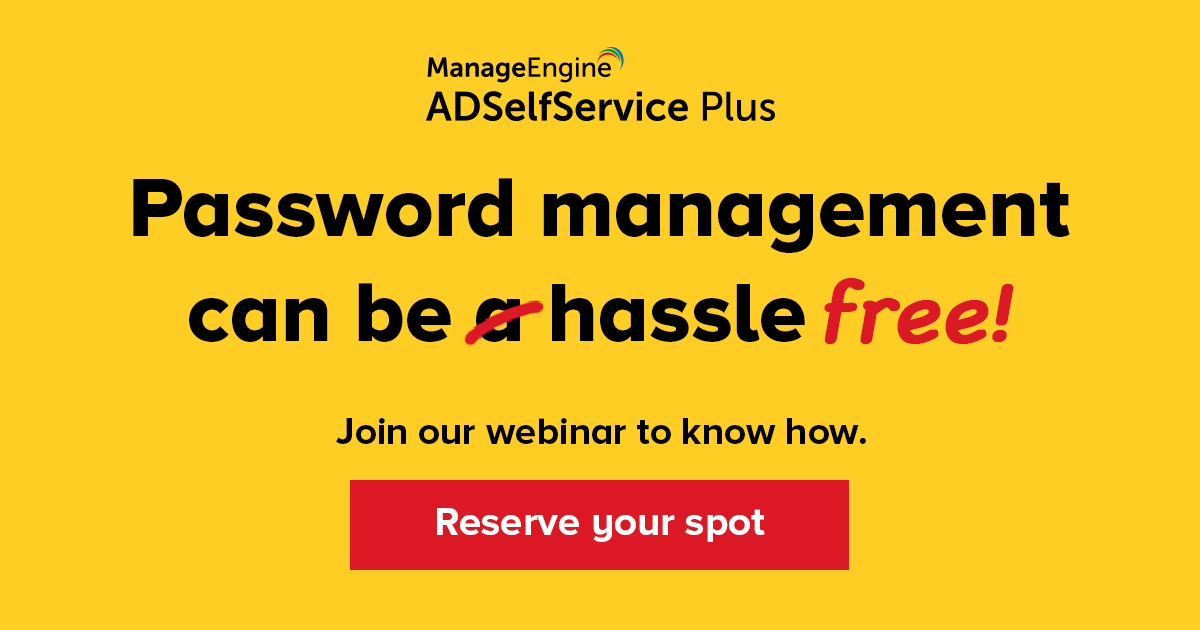 Passwords play an important role in authenticating users in an organization. As an IT admin, you'd hope that employees would understand the importance of password management and be more meticulous, but often, that's not the case. Implementing strong password management practices can keep the organization secure, and ensure that employees are not using bad password management practices.
A study by ManageEngine on how users manage passwords shows that almost half the respondents only change one character or add a digit when updating their company passwords every two months. The study also found that people are not great at managing their passwords, with 60 percent of respondents forgetting their passwords and resetting them within that same period.
So how does all this affect business continuity? Let's take a look:
Even a small breach in the security of an organization can immediately halt its operations and impact it financially.
Many of these breaches are due to password-related human errors that could've easily been avoided.
Implementing strong password management practices can go a long way in not only ensuring a smooth flow of business but also boosting the security of an organization.
To make things simpler for you, we have curated a list of three simple password management tips that can be implemented in your organization easily. Join our webinar to learn these three tips, and keep business running in your organization without any hindrances!