Imagine how efficient your help desk would be if it were empowered to deal with IT issues and manage Active Directory (AD) users from a single console!
This is the central idea that inspired ManageEngine to integrate two of its most popular enterprise IT solutions, ADManager Plus and ServiceDesk Plus. Both are extremely powerful in their own right. While the former manages and reports on AD, Exchange, Office 365, and more, the latter provides help desks great visibility and central control when dealing with IT issues. Now, these two solutions seamlessly integrate with each other.
This integration will revolutionize the way your help desk works by enabling it to manage AD users easily and quickly. AD management actions can also be performed directly from within ServiceDesk Plus, as shown in Figure 1. ADManager Plus' integration with ServiceDesk Plus enables your help desk team to:
Perform AD tasks such as user management and password reset from the ServiceDesk Plus interface.
Create users in AD, Exchange, Office 365, Google Apps, and Skype for Business (formerly Lync) at once using ADManager Plus templates from the Service Desk Plus console.
Create a code-free request menu by associating ADManager Plus actions such as create, delete, unlock, enable, and disable users with service catalog or incident templates from ServiceDesk Plus.
Customize access permissions to authorized technicians by associating ADManager Plus roles with ServiceDesk Plus roles.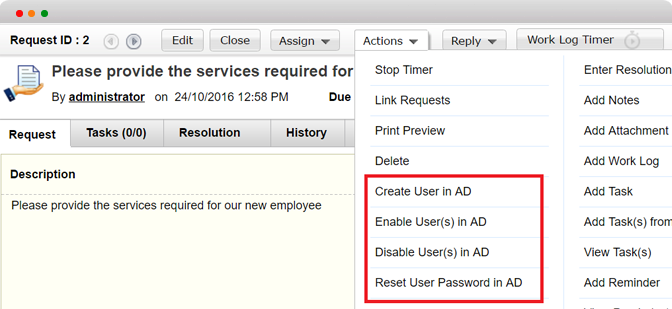 Figure 1. ADManager Plus—ServiceDesk plus integration.
This integration optimizes help desk efficiency and reduces data copied from ServiceDesk Plus forms to ADManager Plus forms to complete requested AD actions.
To enable ADManager Plus' integration with ServiceDesk Plus, upgrade both solutions to their latest builds—9233 for ServiceDesk Plus and 6530 for ADManager Plus.
Also read: Steps to integrate ServiceDesk Plus with ADManager Plus.