As we had promised, here we are with the inbuilt option to get a packet capture of your VoIP traffic for troubleshooting.
If you felt even one is more, no problemo.. Enough of the sniffer.exe… command, the option blah blah for the capture.

Here's how simple it is!!
As you click on the 'Create the latest support information file' from the 'Support' tab, you get this form to fill up the details. Just check the 'Add packet capture file to support log information' checkbox and enter the details.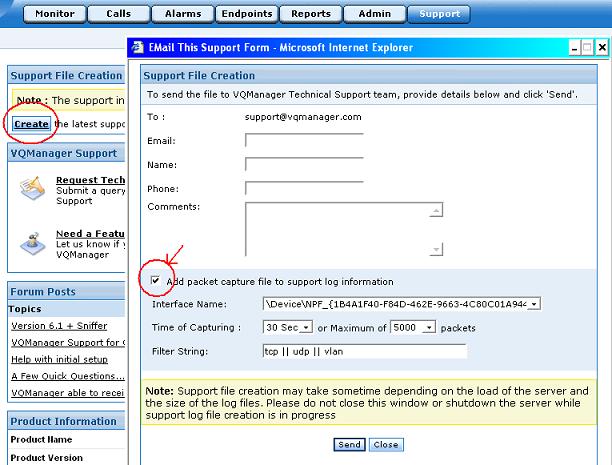 Click on 'Send'. In a few moments, the job's done. The rest we don't need to say, do we??

we'll be back with more…
cheers,
Raj.