Author: KK
We are pretty sure that VQManager will make history in itself, but this blog isn?t about that. I am presenting you one more feature of new VQManager 5.1
The moment you open VQManager UI, you will be able to see meaningful numbers in nice tabulated form. VQManager has provisions to look back at data of calls, which happened days, week or even months earlier. But most of us know it is impossible to store data for infinite time period.
We understand that you want to store the data for much longer period of time. So, we have feature through which you can export all the tabular values to your Hard Disk or to your mailbox. The data can be exported either in .CSV format or .PDF format. You can also mail it across as an attachment.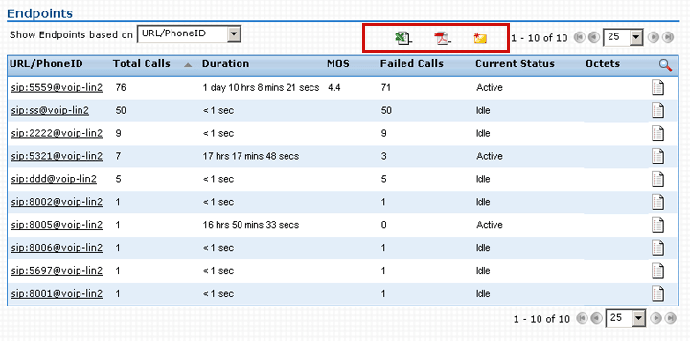 This lets you Store the historical values?Reach them?Query them?Analyze them?Report them?for as long as you desire.
We call this feature as ?Data Export? you can call it ?History Making?!