When Steve Jobs launched the iPhone in January 2007, it marked the birth of a new era in mobile technologies. The mobile revolution has come a long way since then with enthusiasts now talking about wearables, targeted apps, remote charging, and more. In the next two years, the Internet of Things will make automation a part of daily life.
Businesses are also taking part in the mobile revolution by using mobile technologies to improve employee productivity and customer loyalty. But this adoption of mobile technologies by businesses has not come without challenges. For example, company CIOs are scrambling to put management controls on mobile computing, such as bring your own device (BYOD) policies. IT manage…
READ MORE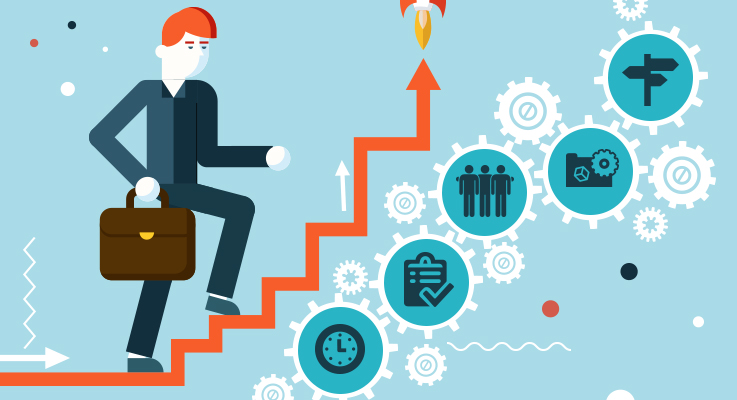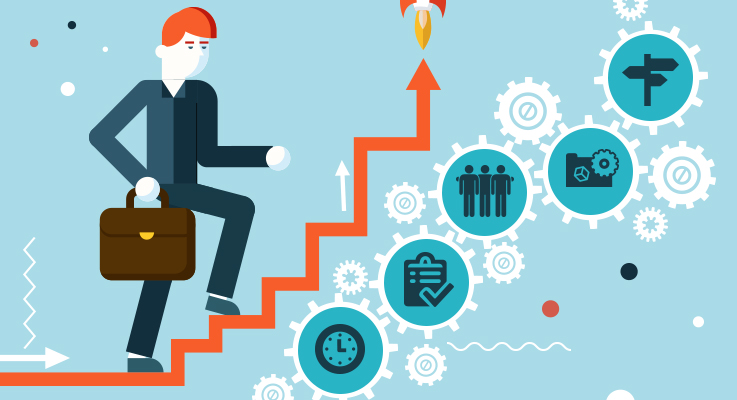 As a project manager ​who's been around a while you would have experienced a visit to the project guillotine. Perhaps, it was due to a massive schedule slip, budget overrun, or scope creep (or sometimes all three – now that's total chaos). And, as a project manager, you were the first in line at the guillotine!
​In retrospect, you (always) get a feeling, "​If only I handled the project differently, it could have been a success.​" Sound familiar? If yes, here are some best practices that you can follow to avoid some expensive project surprises and steer your projects ​towards success.
1. Identify Scope, Budget, and Time
Your first project check should be to define what you want to …
READ MORE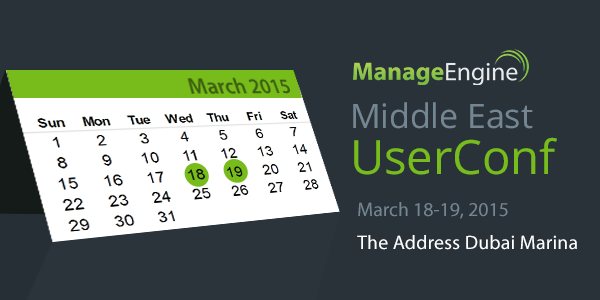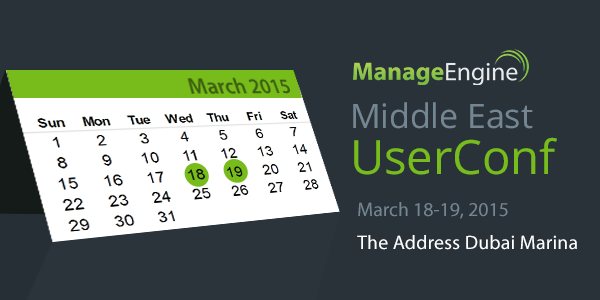 Mark your calendar for March 18 and 19, 2015; the ManageEngine UserConf15 is en route to the Middle East, and we can't wait to meet you all there.
Here's a snapshot of what you'll get by attending this user conference.
1. Learn about
Managing incidents, service requests, assets, and change and service levels of your IT.
Maintaining high uptime of applications and websites.
Monitoring networks, servers, and virtual environments.
Effective user provisioning and management, exchange server auditing, and real time IT audit and compliance.
Neutralizing internal and external threats to IT security.
2. Participate in 1-on-1 discussions with a ManageEngine product expert and check out n…
READ MORE
Gone are the days when all you needed was a strong password to guard your data. Now, we live in an era where you not only choose a strong password, but also get a strong and secure password manager. A password manager is a premier solution that helps consolidate all privileged accounts, controls access, and safeguards the accounts. Therefore, it's important to get a robust password manager.
Over the years, Password Manager Pro, the privileged password management solution from ManageEngine, has emerged as the top choice for IT divisions of enterprises to consolidate and secure privileged identities. As sensitive data gets stored, users normally have many questions on how Password Manager Pro hand…
READ MORE
Recently, ManageEngine asked me to do  a webinar around service catalogues. The webinar was named "The Science Behind Effective Service Catalogues" and had more than 100 attendees. It was a pleasure to have been asked, and I enjoyed doing the webinar immensely. You can view  a recording of the webinar or download the presentation slides.
Due to some technical issues at my end, I couldn't answer some of the questions the attendees had for me. ManageEngine has very kindly provided me with the questions raised, and I will now attempt to provide a brief response to each here.
How do you manage SLAs at a task level, given that each group or department in a company has different expectations on de…
READ MORE
Traditionally, financial institutions have remained the top targets of cyber-criminals across the globe. Of late, hackers are eyeing so many other things that, one would normally consider unworthy of hacking. They are even finding novel ways to monetize the data gathered through such attacks.
During the past few months, United Airlines, American Airlines, Park 'N Fly, ​Starwood Hotel, and Hilton have all reported breaches (not necessarily attacks on their network or systems, but breaches resulting from attacks on ​other businesses). This clearly indicates that  the hospitality industry, ​particularly business travelers, are facing the biggest threat to information sec…
READ MORE
After my initial Global Active Directory Seminar world tour, I came back with ​​one key concept that I feel all Active Directory admins need to consider: Active Directory security baselines. Knowing the current state of your Active Directory security is the first step. This means that you need to perform an analysis on all areas of Active Directory to ensure you know where the overall security falls.
Next, you need to resolve any security configurations that don't meet your internal and external compliance and overall security needs. Some of the key areas for this analysis and resolution would include:
Security groups with privileges

User rights

Password policy

Account lockout policy

Active Direc

…
READ MORE
Sherlock Holmes has the power of deduction that helps him solve rather difficult cases. If only IT technicians develop this as a habit, they can churn out advanced analytics from simple data. We discussed this in our previous blog post and also the four important help desk questions that can be answered by using simple reports. In this post, we will look another four questions that will help you deduce the hidden business intelligence from your IT help desk data.
Am I prepared for my help desk audit?
It's always best to be audit-ready, keeping your metrics neat and compliant. One of the best practices of help desk management is keeping your resources and tasks optimized. To check if your team is efficiently …
READ MORE
A small, nearly hidden feature of the Event Viewer by Microsoft is the ability to autoarchive the logs. Of course, one of the most important Event Viewer logs is the security log. For years, we have had to develop solutions or acquire software to help archive the security log when it fills up; but now, that is no longer necessary.
First, you can ​enable autoarchiving by accessing the properties of the security log, which is shown in Figure 1.
Figure 1. Security log can be autoarchived when full.
You also have settings within Group Policy, which give you even more control over the security log and how it is archived. If you access a Group Policy Object (GPO) path of Computer Configuration\Policies\Administrat…
READ MORE

Join us for the free webinar, The Science Behind Effective Service Catalogues on Thursday, March 19 at 2 PM AEDT (Sydney, Australia time).
James Gander, IT service management and operations consultant, will be our speaker for this webinar.
The date: Thursday, March 19, 2015
The time: 2 PM – 3 PM AEDT (Sydney, Australia time)
Awesome: Definitely
In this webinar, you'll learn:
The value of service catalogues to organisations

The three different types of service catalogues

How to build a service catalogue from the ground up
Click here to view our earlier webinars.
PS: Let your friends know about this webinar as well!
…
READ MORE
…
READ MORE
​The journey to a thousand IT problems begins with a single compliance lapse. Yes, this is the first time you are hearing it! So, tell us how often you've walked straight into trouble because you underestimated the importance of compliance? A joke about compliance violations refers to them as rust spots that cannot be removed with all the steel wool from the neighborhood. It sounds quite true, though a tad exaggerated.
As an admin dealing with log management, you'd be navigating a labyrinth trying to make sense of the data deluge. Let us look at some of the usual and frequent types of ​issues that log management tackles.
An account manager might want to track down some missing files.

An employee

…
READ MORE

Today, we increasingly depend on technology, especially mobile technology, to accomplish even the simplest of tasks. Mobile devices are transforming the way we do business; we use them extensively for ​financial transactions, health care, and consumer shopping. Understanding this trend, Samsung continues to introduce enterprise-friendly features for its mobile devices, transforming the legacy workplace into a ​highly sophisticated ​technological ecosystem. ​The Kiosk mode is one such feature that is sure to transform the workplace.
Advantages of Using Kiosk Mode
Traditionally, companies rely on small-form factor PCs to bring the digital touchscreen kiosk experience to life. …