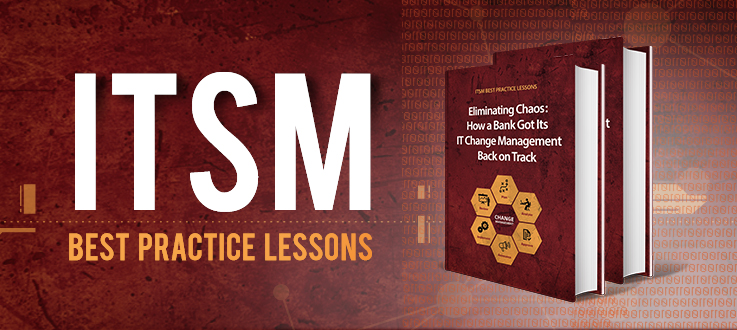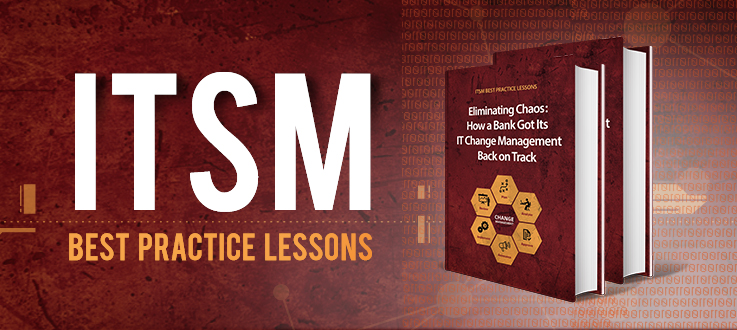 We, at ManageEngine ServiceDesk Plus, would like to help you broaden your IT experience, inside and out. Step into the shoes of other firefighting technicians and IT managers, to understand the different processes and technology used for smoother operations. Experience what it's like to change the way IT works in organizations beyond yours.
Suresh GP, industry veteran, founder, and managing director at TaUB Solutions, will share a series of industry stories to make ITSM – the ultimate firefighting, change managing discipline – less intimidating. The industries covered are diverse; but the lessons inside apply to all IT organizations and will show you how to plan in an unplanned IT w…
READ MORE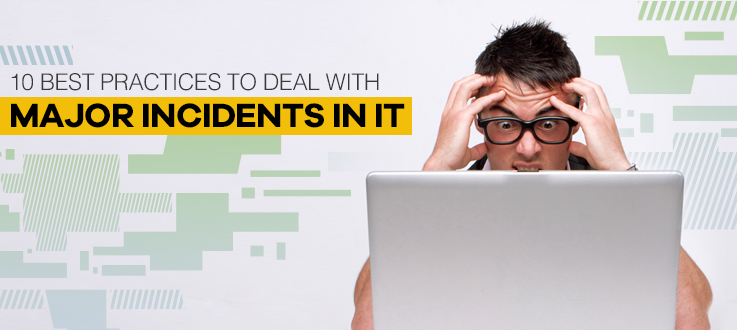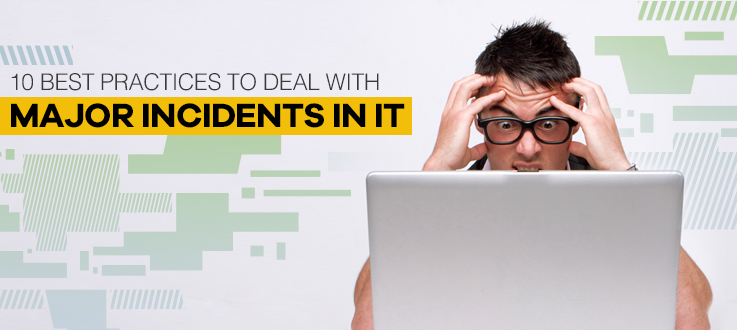 Major incidents affect organizations, big and small without exception. Major incidents like bank transaction server crashes, airline check-in software crashes, and stock market outages have adverse impact on customers​. Under such circumstances, help desks are slammed with calls only adding to the panic and chaos. It becomes a race against time to find a fix, as every hour of outage could translate to thousands, if not millions of lost dollars. IT technicians often find themselves answering calls and replying to emails rather than trying to find a fix. What does it take to keep a cool head and steer your organization out of the situation? Follow these 10 best practices to deal with major incidents …
READ MORE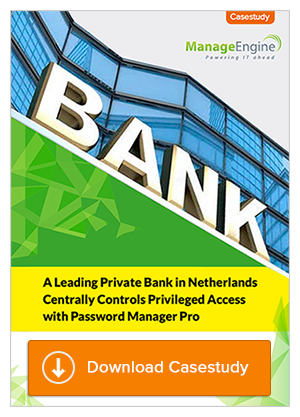 Against the ​backdrop of the ever-increasing cyber attacks, government and industry regulations prescribe stringent security measures for banking and financial institutions to safeguard customer data. With information security as ​the highest priority and tasked with the ​responsibility to comply with various IT regulations, the IT division of a reputed private bank ​in the Netherlands started strengthening security controls. The bank handles assets worth ​ billions and is marching towards its tercentenary.
The bank's IT environment is heterogeneous, ​comprising of more than 500 network devices, multiple versions of Windows and Linux operating systems, databases, and othe…
READ MORE
Apple Configurator helps IT administrators simplify staging, deployment, and supervision of iOS devices. Using this Mac application, you can enroll iOS devices through physical USB hubs. However, Apple Configurator can't quite do it all. But when it augments a mobile device management (MDM) solution, Apple Configurator comes into its own and serves as a valuable iOS device management tool for enterprises.
What Makes Apple Configurator Special
Apple Configurator helps with bulk enrollment. It stages the devices, tethering up to 30 iOS devices to one Mac system, via USB hubs. It prepares these devices to be provisioned by creating configuration and restriction settings for email accounts, WiF…
READ MORE
The first of our best practice series on IT Asset Management will show you how to build your inventory using multiple discovery sources. The goal is to identify what and where your assets are, so that you can classify them and gain better visibility. You need to discover and track every asset in your organization. Let's look at a three-step approach to do this.
 The first step is to discover the assets in your home network. You can use the Windows domain or network scan, depending on the types of devices you are looking to discover and track. If your assets are scattered across multiple sites, use the distributed asset scan to get the information you need. 
 Types of devices that can be scanned using Window…
READ MORE
We all have services running on our servers. Many of these services require Active Directory user accounts, which are ​referred to as service accounts. These service accounts are essential, as they allow ​services to perform their duties. However, when a service account fails to authenticate back to a domain controller, many issues ​can arise. If the service account fails to authenticate too many times, the user can then be locked out. Below, you'll get a better understanding of this issue and find a better way to handle it.
What can cause a service account to fail to authenticate, and therefore lockout the user? In nearly all cases, the issue is an incorrect password. Since the password is hard c…
READ MORE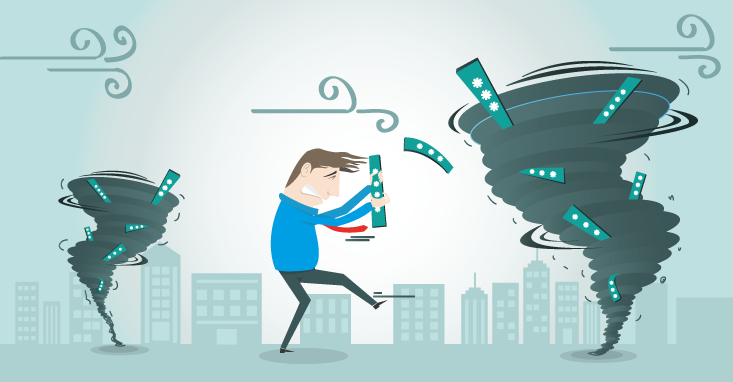 This has certainly been a busy summer for hackers worldwide. First, it was the U.S. federal agencies. This recent hack, aimed at the Office of Personnel Management (OPM), is already being referenced as the largest government data theft ever recorded. Next was the breach of the German parliament's system. Subsequently, websites of several Canadian government services were taken down in another attack.
Only a few weeks ago,  LOT Polish Airlines, too, joined the list of cyber victims. The attack led to delayed takeoffs and grounded nearly 1,400 passengers. A recent report released by the Identity Theft Resource Center (ITRC) claims that there has been a total of 541 data breaches so far in 2015, in the U.…
READ MORE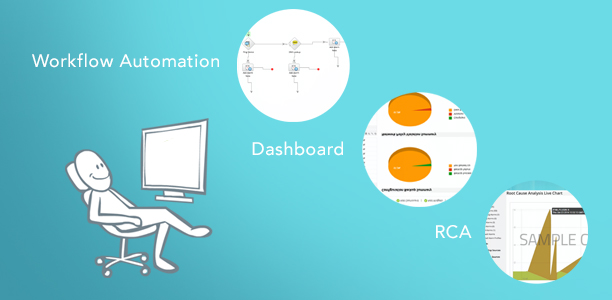 Organizations across industries suffer hundreds of thousands of dollars in lost revenue and reduced productivity annually due to under performing or down networks. According to a 2014 Gartner study, the average cost of a down network can be up to $5,600 per minute, which extrapolates to well over $300K per hour. These down networks and their impact on the organization are risks that are simply not worth taking.
As a network administrator, you need to select the right Network Monitoring System (NMS) that can help you quickly resolve network issues and proactively monitor network performance. The NMS features must help you avert network disasters and resolve common network problems. Ideally, the NMS or t…
READ MORE
If you remember, I have a complete video on user rights in a previous blog post​. In the  video I had discussed the basics of user rights including how they are deployed, what controls they provide, and how to properly report on them for your Windows servers.
Now that you know how to report on user rights, as well as how to correctly configure them using Group Policy, we need to ensure that you maintain these settings on each server. This is important for a few reasons:
It is easy to set up a Group Policy Object to modify the user rights on any server (or on many servers at one time).

The local administrator of the server can control nearly every setting, so it is important to know when user rights change.
With both loca…
READ MORE
​As you may already know, the ADSolutions team released a ​free service account management tool just last month. You can read about it here: https://blogs.manageengine.com/free-tools/active-directory-free-tools/2015/07/16/windows-service-account-finder-and-reporter.html. Now, we have updated the tool to make it even more powerful and useful for you, in your environment.
For those who don't already know this tool, you can download it here:
https://www.manageengine.com/products/free-windows-active-directory-tools/free-active-directory-tools-index.html
This tool allows you to select all the domain controllers, servers, and even workstations that you need to gather s…
READ MORE
Over and over, I get the same question from many admins and security professionals regarding the monitoring of files and folders. Although it can be complicated to address, I completely understand the issues, which are related to compliance and overall access. In reality, it comes down to monitoring the integrity of the company data.
Microsoft, of course, provides a file integrity solution, which will help you learn about changes to your system and program files. However, if you have information (data) that is not located in these places, nor shared, complications can arise. Well, ManageEngine has the perfect solution for you. We help you track ANY folder, regardless of it being  system or shared file. He
…