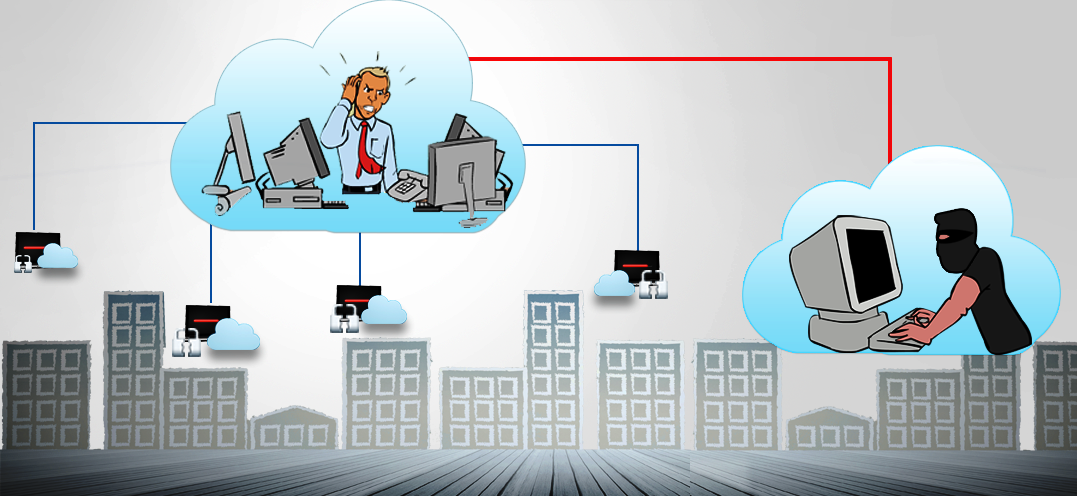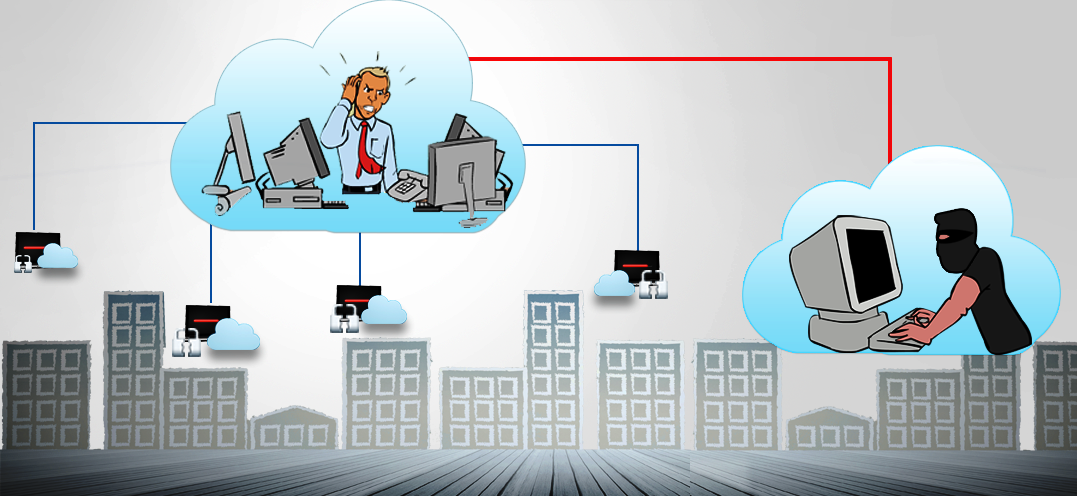 In the recently concluded Black Hat USA, 2014, one of the topics that drew much attention was the session on the pitfalls in cloud environment security. Normally, such deliberations at security conferences are perceived as hypothetical or purely academic. However, it was different this year with security professionals becoming quite interested in this topic. The reason for this is quite obvious – just a while ago, CodeSpaces.com, a code-hosting and collaboration platform went out of business for a whole day because hackers gained access to their Amazon EC2 control panel and deleted data of hundreds of their customers.
According to Code Spaces, the worst security breach started off as …
READ MORE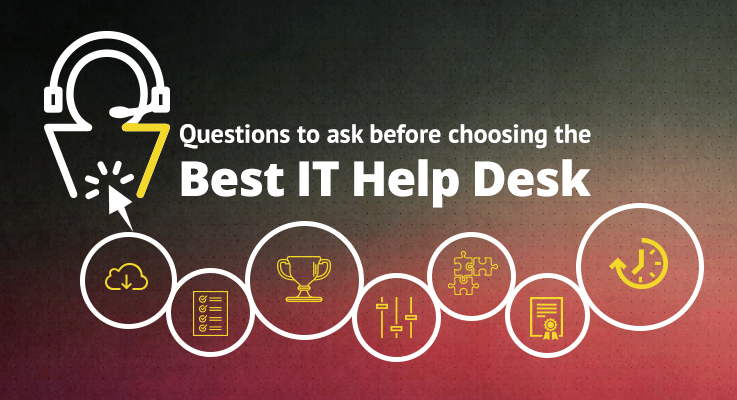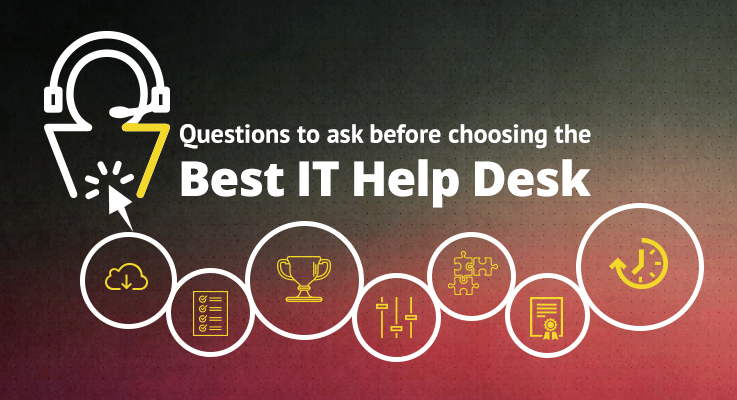 ​An IT help desk ensures seamless end-user experience by centralizing and automating service management processes. The right IT help desk improves productivity, guarantees end-user satisfaction, cuts costs, and aligns IT with business. Here are the seven questions you must ask when choosing an IT help desk for your organization.
Cloud or on-premise?
A cloud-based help desk requires less capital, can be deployed quickly, ass​ures hassle-free upgrades, and provides scalability. ​On the other hand, on-premise models provide better control over data security and software. ​The cloud-based model is suited for small companies, whereas the on-premise model is well-suited to …
READ MORE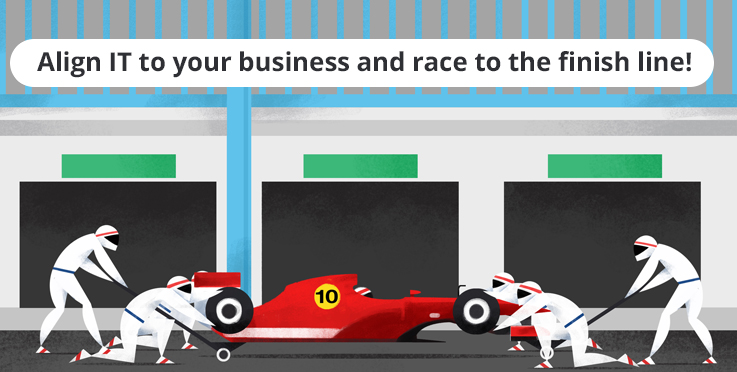 Have you ever felt your car pull to the left or right when you wanted to go straight?  You'd immediately know that the wheels must be realigned. Now, if your business were your car, your IT is undoubtedly the wheels.  So if your business starts to underperform, it may be time to check your IT and business alignment.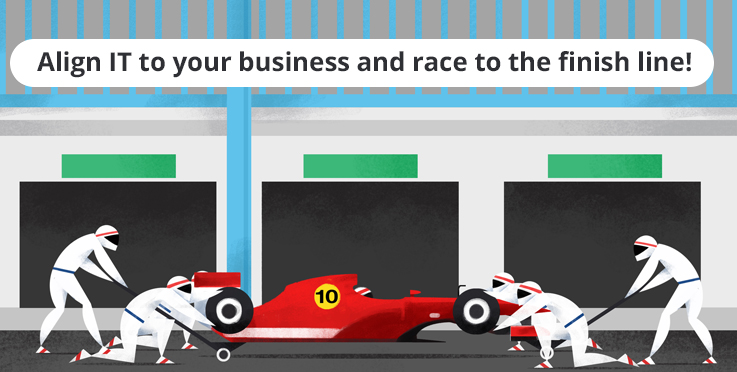 Here are 10 key steps to aligning your IT and business and straightening things out.
Have a dynamic 

CIO

: You need a 

CIO

 who collaborates with top executives, analyzes market data and trends, and 

strategizes

 for the future. The 

CIO

 must invest in the right technologies that will power your company to win in the marketplace. This will help transform the way your company does busin

…
READ MORE
Ever wondered whether you can run a business without the aid of technology? If your answer is impossible, you're definitely spot-on! Because, today, almost every business runs on technology. For this post, let's confine ourselves to desktop support. Now, technology is crucial for tasks ranging from sending a mailer to making engineering designs! And, with organizations becoming global, the need to support these desktop users 24*7 has become even more critical. Having IT admins make visits to troubleshoot causes a huge drain on productivity and is almost a thing of the past.
The need of the hour for an IT admin is to provide 24*7 support across global locations.
A remo…
READ MORE
Well, I know I have been saying it for years, talking about it like it was one of the most important aspects of your computer, and emphasizing it as one of the top five most important security configurations for corporations and users.
With so many companies being attacked, compromised, and making front page news, I hope that now you get the picture!? The passwords for your Active Directory, your bank, Amazon, LinkedIn, and other sensitive accounts are key to your career, personal protection, and economic stability.
​Now, all I can say is, "I told you so!" Just like your mom said to you regarding washing behind your ears, wearing clean underwear, and not cursing in public.
It only makes sense, does it not…
READ MORE
Social IT has generated a lot of hype over the last few years but many organizations have been left wondering how to turn the grand theory into practice – in a way that delivers tangible results for the business. People know what social media is; they just don't know how to transfer the principles of social media into the world of IT operations to improve efficiency, reduce costs and increase IT customer satisfaction.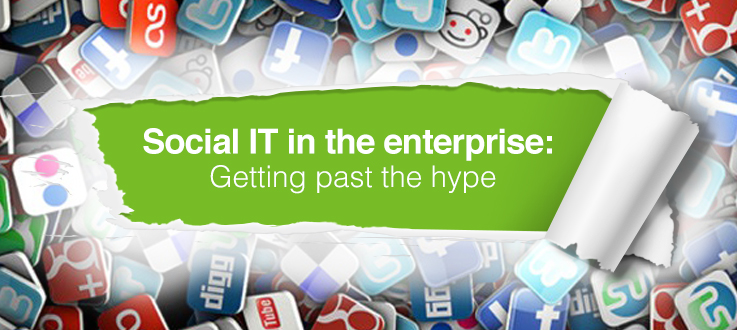 Start at the top
The trick with social IT (as with any new technology) is to start with what you want to achieve. That means taking a top-down view of the challenges you are facing and examining how social IT principles and tools can help you face those challenges. You have to have a good understandin…
READ MORE
​Do you struggle with monitoring and tracking of Active Directory changes? Do you want to monitor Active Directory changes but have given up due to the complexity? 
​Microsoft provides some very detailed tracking capabilities in Active Directory by using auditing and advanced auditing. These technologies are not new in concept, but some of the details are radical and new to most admins. Setting up auditing and advanced auditing can be very tricky and not 100-percent clear. Then, after you have events being logged, you must manually sift through the logs to find what you want. Tracking down an individual event can be like searching for a needle in a haystack …if the event is even still in the log t…
READ MORE
The project is tight. Time is of the essence. Reports must be completed and reviewed by end of day. Sue, the lead on the project, attempts to send an email only to receive an error message indicating that her attachment is too large. The issue is not just with Sue. Every member of the team will be sending emails with attachments that are much larger than Sue's.  A call is made to IT, with urgency and panic.
What will you do if you are in IT? There are over 50 people working on the project. There is no time to consider a script or to download freeware that will complete your task. And you don't have time to manually change the outgoing email attachment size on 50 users.
Me? I would just go to ADManager Plus, sele…
READ MORE
Did you hear the one about the teacher who asks a group of students to name something they need but can't see or feel? The hip-hop loving, smart-gadgets sporting, what's-apping generation answer in unison, "WiFi." Increasingly, WiFi is becoming indispensable and, apparently, a candidate for inclusion in Maslow's hierarchy of basic human needs.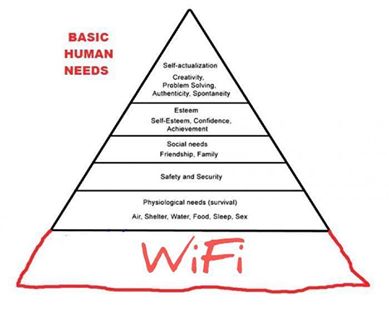 Mobility has altered the way we do business. The lines between work, home, and social life are fading fast. Businesses must therefore be diligent in deploying and managing WiFi networks as more and more people rely on connectivity to get work done.
There is just this one problem, though. WiFi is everywhere but …
READ MORE


Juggling between help desk and desktop management tools and pacing the length and breadth of your organization to troubleshoot could soon be a thing of the past! Because the latest add-on tool from ServiceDesk Plus will enable you to schedule planned maintenance tasks from a central location. Here's a snapshot of the tools and the advantages they bring you.
Remote Control: With the advanced remote control tool, you can access any computer remotely. In just a single click, you can access desktops and transfer files between them. You can install .exe files to test applications on multiple user systems, saving time and effort.
Session Recording: You can monitor trouble shooting ​activities to ensur…