Talk about a wonderful holiday gift: Leading Windows security resource site, WindowSecurity.com, recently announced that ManageEngine ADAudit Plus was voted the winner in the Network Auditing category of the 2014 WindowSecurity.com Readers' Choice Awards.
Better still, ADAudit Plus garnered 25 percent of the votes cast. To put that in perspective, we received almost twice as many votes as the first runner-up. And we took a big leap up from our second runner-up award in 2013.
"Our Readers' Choice Awards give visitors to our site the opportunity to vote for the products they view as the very best in their respective category," said Sean Buttigieg, WindowSecurity.com manager. "WindowSecur…
READ MORE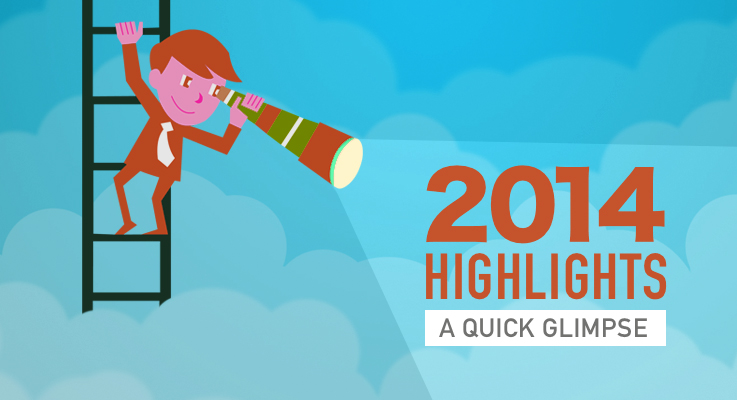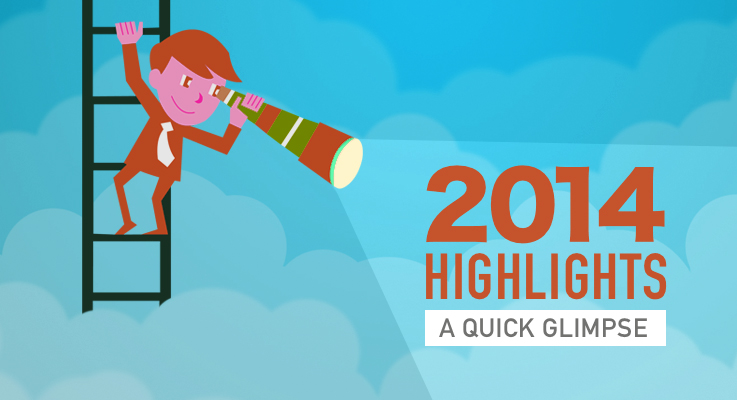 As our ServiceDesk Plus team constantly focuses on what's next, it's easy to lose sight of how far we've come. Looking in the rear view, 2014 was a fantastic year for us filled with major releases/upgrades, user conferences, trade shows, webinars, major revamps and most importantly, a pioneering move of making the Standard Edition free for all our users that saw a huge spike in downloads and sign ups.
We're also proud to see how much of our roadmap we've covered with numerous features and integrations guided by constant feedback from our customers.
It looks like all the milestones were reached and the successes that we enjoyed just happened overnight. …
READ MORE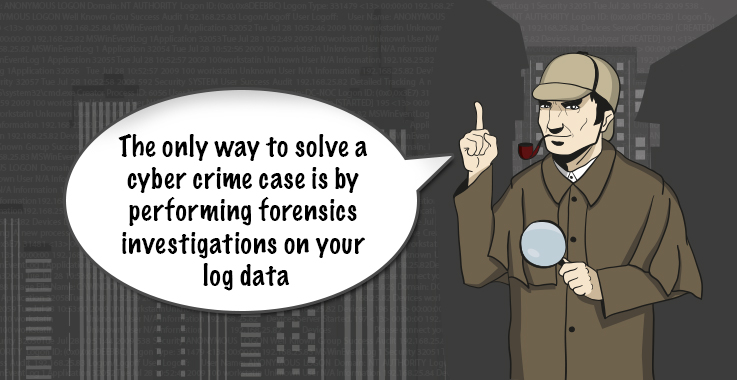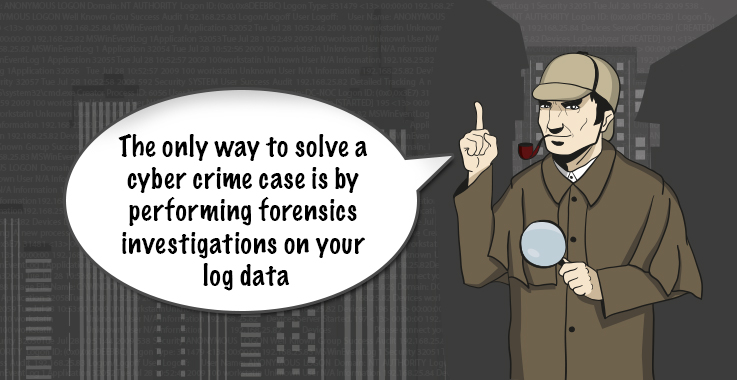 IT security managers lay a lot of emphasis on conducting log forensics investigations. According to the SANS 2013 Digital Forensics Survey, 57% of the respondents said that they conduct forensic investigations to "find and investigate incidents as they are occurring" and 75% of the respondents said they conduct forensic investigations to "find and investigate incidents after the fact". Detecting the activity of hackers is never easy. Enterprises may have the best of network security solutions to detect network anomalies and threats, but critical resources still continue to get compromised.
All IT security managers have to put themselves in the shoes of Mr. Sherlock Holmes to solve cyber cri…
READ MORE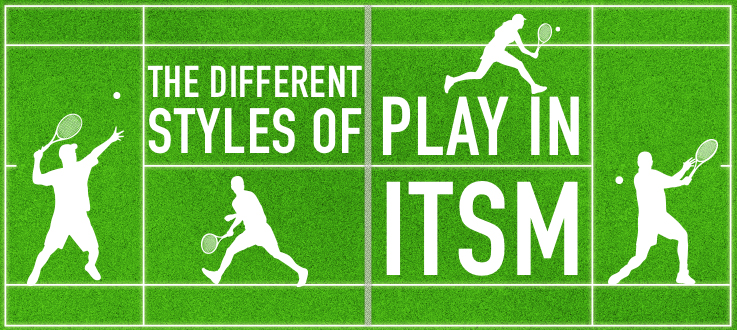 ​Close to midnight on January 29, 2012, Novak Djokovic was down and out at the Australian Open at the soldout Rod Laver Arena. Rafael Nadal had just seized all momentum from him and was on the verge of closing out the final set, with one hand already on the first major trophy of the year. The duration of the match had already exceeded the record for the longest match in a men's major final, and for Djokovic, this came on the heels of another five hour semifinal a couple nights before. With his back against the wall, his endurance severely tested and his skills diminishing at the same rate as his energy, Djokovic saw a ray of hope after Nadal made an uncharacteristic error. He regrouped and in an amazing display …
READ MORE
Ace comedian Jimmy Kimmel, who is known for tickling our funny bones through his television shows, tried a social engineering experiment last week. In the backdrop of high profile cyber-security incidents, he wanted to measure how safe people's passwords are. The show has exposed the harsh truth that despite the ever-increasing threats to information security and data privacy, people attach the least importance to password security!
In the last few days, you might have noticed this viral video in social media. If you haven't watched it yet, here is the link:
This video should serve as an eye-opener to all of us, especially to those in the IT community. While at the individual level, people tend to us…
READ MORE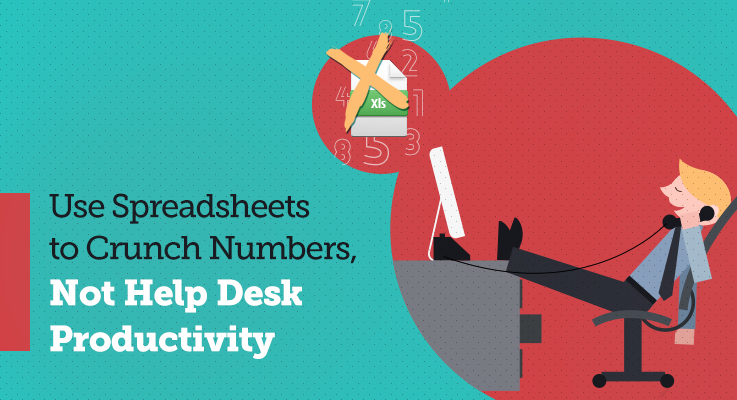 IT and IT support, as we all know, have started influencing the direction of business in organizations around the world. Understanding this influence, large organizations have implemented IT help desk software to manage their IT. However, many SMEs still hesitate to implement help desk software because they lack the budget and the specialized IT staff as well as the necessary capabilities required for implementation. Instead,  they use spreadsheets to track and support issues in their IT.  What SMEs fail to realize is that help desk software delivers the maximum return on investment to these organizations and helps them increase their productivity.
IT help desk software has moved from being a …
READ MORE

As companies look towards 2015 and beyond, they will need to use technology to achieve  business objectives and win against the competition.
Join us for a free webinar on 8 Ways to Align IT to Business on Thursday, the 29th of January at 2 PM AEDT (Sydney, Australia time) by Claire Brereton, IT governance consultant and director, ITSMF Australia.
Claire has been the CIO of organisations in diverse industry sectors, including healthcare, financial services, and manufacturing. She was also recently honoured with the title FACS (Fellow of the Australian Computer Society) for her contribution to the IT ​industry.
The date –  January 29, 2015 (Thursday)
The time – 2:00 PM – 3:00 PM AEDT (Sydney…
READ MORE
In my last installment, I showed you how to make a user property mandatory. This is vital to every organization, as a mandatory property can make or break a script that relies on that user property.
In this installment, I hope to "wow" you even more. I now want to expose the read-only feature associated with the Drag-n-Drop feature of user creation templates supported in ADManager Plus.
I know, I know. The read-only feature doesn't sound all that powerful. But listen to these scenarios.
Scenario 1: A new user account is being created for the Finance VP position. The administrator goes into Active Directory Users and Computers (ADUC) to create the new user account. The new employee is named Bill Cates. …
READ MORE
Sherlock Holmes has a unique power – the power of deduction. It doesn't mean he is an extraordinary person, but just a normal guy who loves to observe keenly and look for details in his object of interest. In a scene of crime, Sherlock can see those details that normally pass by normal or ignorant eyes. When asked, he says "I saw it because I was looking for it."
To know the right answer, you should know the right question. Same goes for our friends behind the IT service desk. We tend to overlook some important service desk data, because we were never looking for it in the first place. That's the lack of right questions. Being a technician, it's pays to have Sherlock Holmes's ke…
READ MORE

Samsung ​KNOX empowers enterprises to  build, customize, and remotely manage a Fort Knox that fortifies corporate data with multi-level protection. Now, your corporate data can be just as safe as the ​US gold reserve.
When you install Samsung Knox on your mobile device, you can rest assured that your corporate data is secure. Samsung Knox ensures that only authorized personnel can access the corporate data. It uses three layers of security such as platform, application, and mobile device management.
Simply put, Samsung Knox provides a container within which an employee's corporate data is securely stored, much like the Fort Knox gold reserve. To access one's personal data, the emp…
READ MORE
​I will be honest. When I tell most people about what I do, Active Directory evangelism, they yawn at me and lose interest quickly. However, I​ love what I do and find it very enjoyable.
​When I say "user creation templates," does that make you jump for joy? No?
These words used to bore me, but now, they make me jump for joy! ​Here's why:
​In ADManager Plus, you have new features that are built around the Drag-n-Drop feature. ​One of the features makes a user property "mandatory" during user creation phase. This means that the property that you have in the template – Description, for example – must be filled out during the creation of the user, or the system will not allow the user t…
READ MORE
Welcome to 2015! I want to thank all of my followers, loyal ​readers of my articles and posts, and ManageEngine customers who care about Active Directory and quality products!
I​ want to start off the new year with a guide to Active Directory in 2015. Of course, this will be my personal view of 2015 and where I see things going with Active Directory.
First off, my focus will be mostly on Active Directory and not Group Policy, as it has in the past.
Second, as an Active Directory MVP for ​2015, I will be able to gather input from all of you and take that directly to the Active Directory team at Microsoft during my MVP summits. I will also have regular calls with the AD team and will have a direct connection to the AD team, …
READ MORE
​What better way for Desktop Central to start the new year than with a 2014 Mobile Star Award? How about starting the year with two Mobile Star Awards?!
That's right, we're kicking off 2015 with two "Rising Star" awards – one for Mobile Device Management and one for Mobile Asset Management. The honor is amplified by the way the Mobile Star Awards program works: winners are chosen by the mobile-savvy readers of MobileVillage.com rather than a small pool of judges or panelists.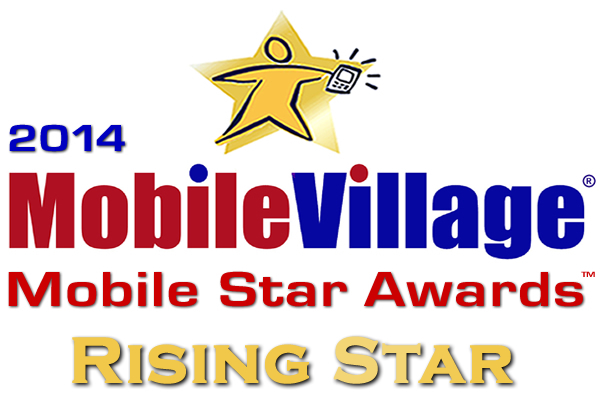 As Mobile Star Awards director Gary Thayer says, "[T]he Mobile Star Awards is still the only competition where today's most exciting new mobile products and companies can compete against established comp…