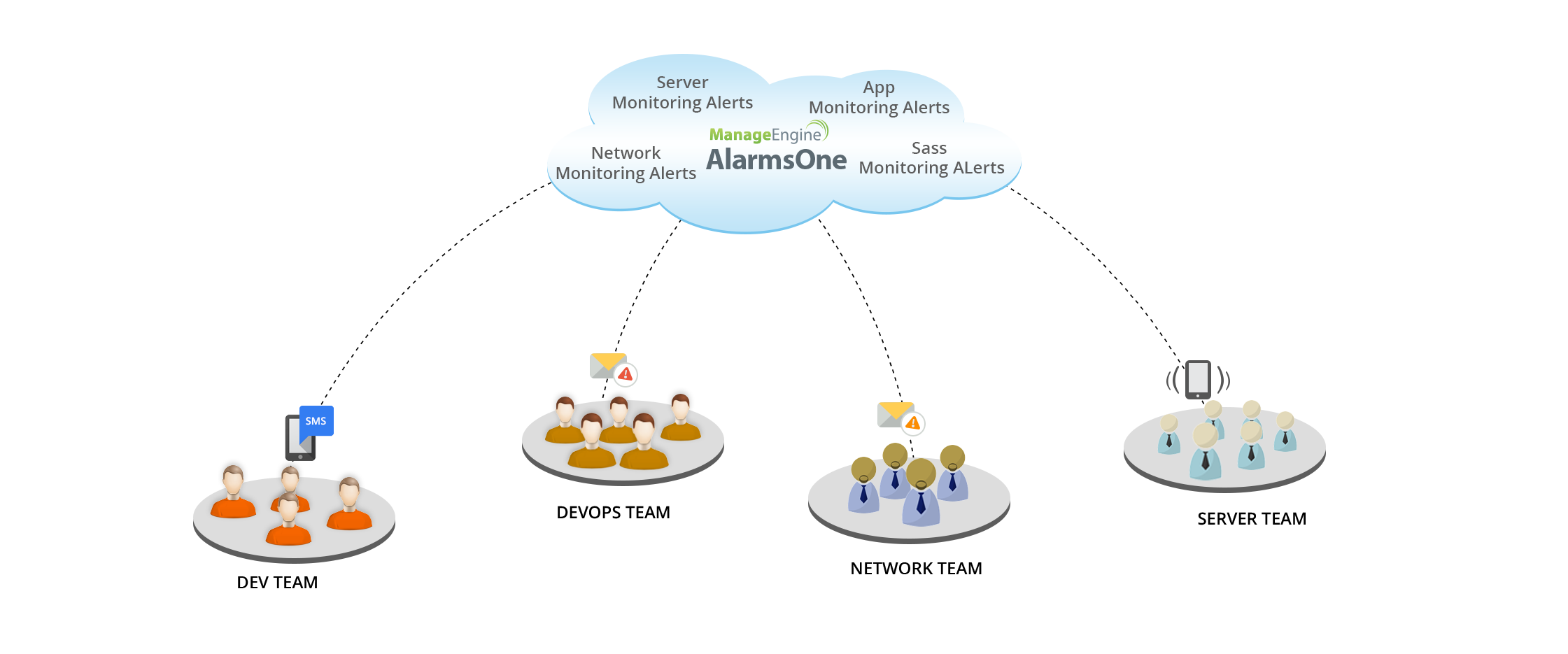 Alarms are critical in almost every industry. Alarms alert organizations to perceived threats, and each alarm must be addressed before the threat it identifies has a chance to materialize and ​cause serious damage.
When it comes to the IT industry, infrastructure monitoring plays a major role to ensure 100 percent uptime and to ensure that an outage or service failure doesn't disturb productivity. To track abnormalities, outages, and the overall health of the network and applications, IT administrators around the globe use network monitoring and application monitoring tools. These monitoring tools poll the network devices and applications at regular intervals to check the health of netw…
READ MORE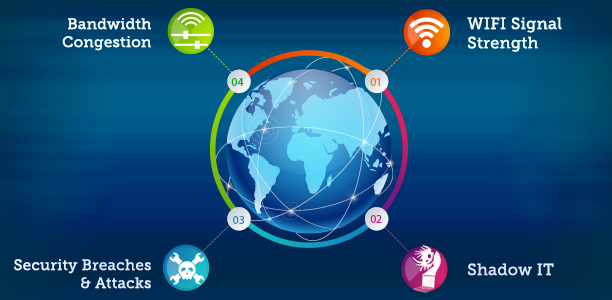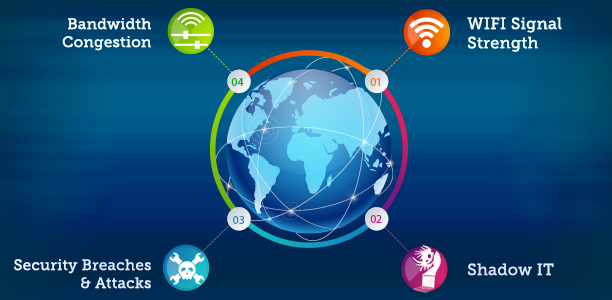 Mobile-device adoption for day-to-day business activities has been on the rise thanks to BYOD, smartphone proliferation and high-speed wireless networks. According to ABI Research, the number of active wireless connected devices is expected to grow from 13 billion in 2013 to 40.9 billion in 2020. That's massive!
Today, users are no longer tied to their desktops or laptops thanks to mobile technology. They can reply to important business emails, access their CRM systems, collaborate with peers and share files—all from the cafeteria to the parking lot. This situation implies that it's high time for enterprise network admins to recognize that wireless networks are just as important as their wired …
READ MORE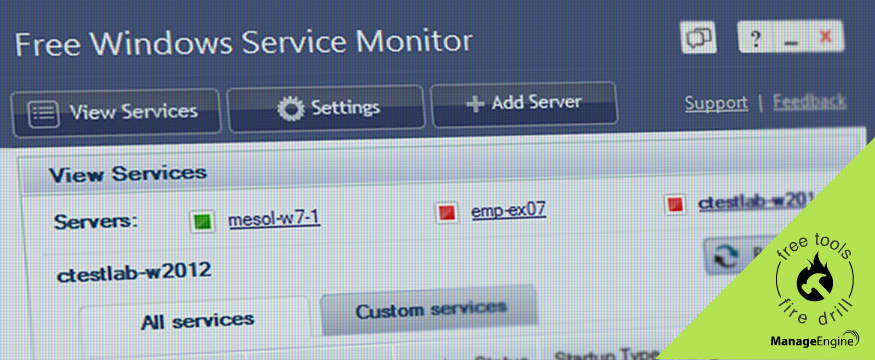 SMBs strive on an everyday basis to increase customer loyalty and reduce operating costs. Often, they are hard pressed for resources with just a few IT admins managing several servers. As an IT admin in an SMB, you may have to keep tabs on all the Windows services running on your systems. And there might be several services running on multiple servers. So, how do you monitor all of them? You think getting a large monitoring solution is the only way to solve this problem? Not at all. Because with ManageEngine's Free Windows Service Monitoring tool, you can manage your Windows services, across systems and geographies, from a single console. Here are three reasons why you'll find this tool quite useful …
READ MORE
The Apple Device Enrollment Program (DEP) is all about accelerating the enrollment process of iOS devices into the mobile device management (MDM) client. This simplifies the enrollment process for the IT administrator and end users. Apple's mobile devices (such as iPhones, iPads, and MacBooks) are ​seamlessly tethered with the organization's MDM server, without the IT administrator ever having to touch the device. Apple DEP is a resourceful tool that's perfect for both business and education sectors.
Earlier, the bulk enrollment of iOS devices meant IT admins spending a lot of time, effort, and attention. The devices had to be manually checked and configured into the MDM system …
READ MORE
As I write this post, Windows 10 has only been available for 20 days. Unfortunately, we are up to the third update for Windows 10! Does this mean you need to hold off in installing or purchasing it? I think not!
Yes, that' is right. Derek Melber is suggesting you ​investigate Windows 10, even though there are so many updates already. Why? Well, Windows 10 i​s the best of both Windows 7 and 8, with amazing functions and features about which I have written many blogs posts. Therefore, I still believe Windows 10 will be ideal for both business and personal use.​ 
You do not need to install all three updates. The latest update is cumulative, so you only need to install only the latest. If you want more on …
READ MORE
…
READ MORE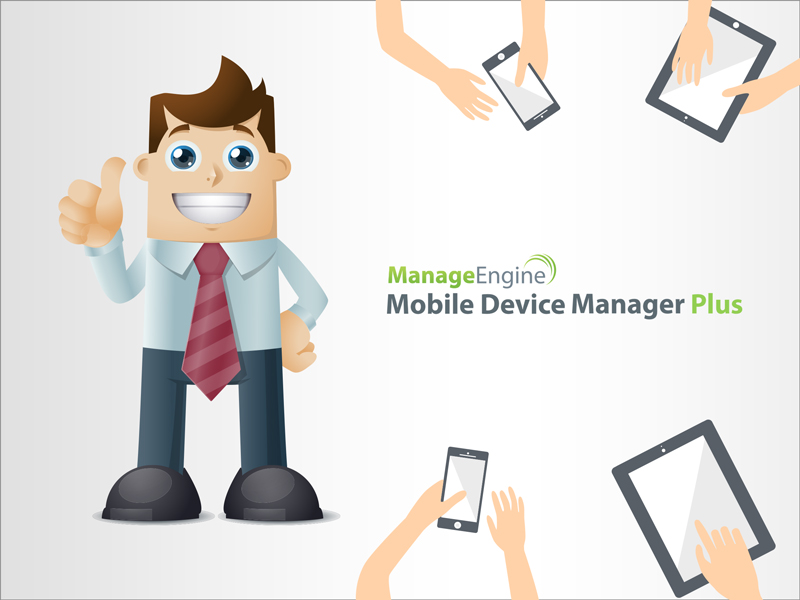 Given the nature of today's job environment, employees increasingly use mobile devices to do their work. Enterprises go through an elaborate decision–making process to choose the right mobile devices for their workforce or to allow employees bring their own devices (BYOD). IT administrators then enroll these devices into the management so that the users can create, share and access resources without compromising the enterprise's data security.
The task of device enrollment is undertaken by the IT admins who would have to program the devices into a Mobile Device Management (MDM) system. Generally, the admins would redirect the enrollment to the end users, who will need to co…
READ MORE
Demand for solid state arrays (SSAs) continues to exceed market expectations, which is good for the informed consumer. According to Gartner's recent Magic Quadrant report ​for SSA, the SSA market segment has more than doubled in 2014,​ compared to 2013, with total market revenue for SSAs ​totaling $1.43 billion in 2014. Flash manufacturers are ​on the eternal quest to reduce the cost per gigabyte,​ which is considered to be the main bottleneck in adopting flash. To reduce this ​cost, manufacturers ​adopt various techniques, such as​​ data compression, de-duplication, increasing the flash density to store more data, and other options. ​What many users are unaware of, thou…
READ MORE
…
READ MORE
Password self-service solution is a godsend for businesses reeling under the huge volume of password reset and account unlock calls to the service desk.  Empowering end users to solve their password problems can reduce help desk workload and the costs associated. However, some businesses are reluctant to employ password self-service for fear of losing control over the IT change management process. Though their apprehension about security can be dispelled by providing strong security measures, some organizations have policies that prevent end users from directly resetting their Active Directory passwords.
Approval Workflow for Self-Service Actions
What if you can give users the power to reset th…
READ MORE
…
READ MORE
This news can cause a bit more flutter in your stomach than the butterflies did when you went on stage the first time. Stagefright, Android's media playback engine, is on the hacker's radar ​due to the bugs in the platform that make it vulnerable to threats. Joshua Drake, a researcher from Zimperium zLabs, a mobile security firm, ​discovered these bugs recently.
Technical experts consider Stagefright to be the worst Android vulnerability that could affect the performance of nearly a billion Android devices that are currently in use worldwide – except for the ones that use Android 2.1 and below. That is, most Android devices are susceptible to serious security threa…