When Steve Jobs launched the iPhone in January 2007, it marked the birth of a new era in mobile technologies. The mobile revolution has come a long way since then with enthusiasts now talking about wearables, targeted apps, remote charging, and more. In the next two years, the Internet of Things will make automation a part of daily life.
Businesses are also taking part in the mobile revolution by using mobile technologies to improve employee productivity and customer loyalty. But this adoption of mobile technologies by businesses has not come without challenges. For example, company CIOs are scrambling to put management controls on mobile computing, such as bring your own device (BYOD) policies. IT manage…
READ MORE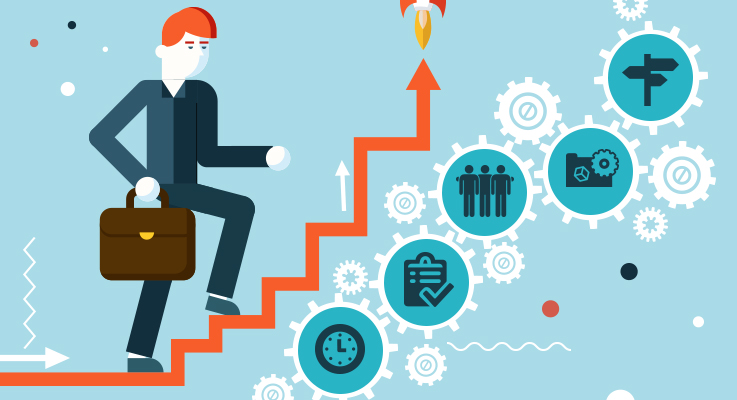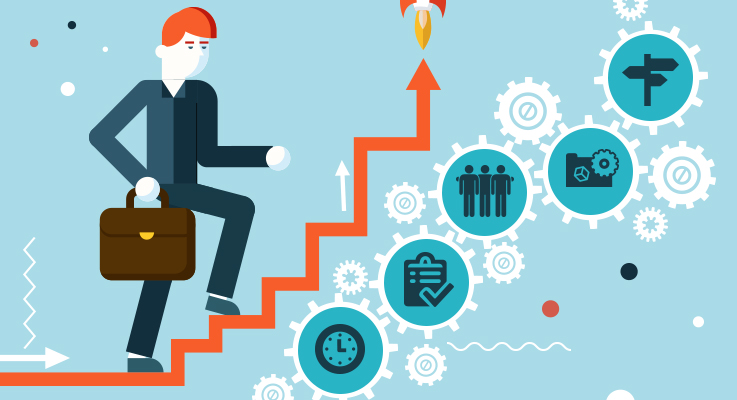 As a project manager ​who's been around a while you would have experienced a visit to the project guillotine. Perhaps, it was due to a massive schedule slip, budget overrun, or scope creep (or sometimes all three – now that's total chaos). And, as a project manager, you were the first in line at the guillotine!
​In retrospect, you (always) get a feeling, "​If only I handled the project differently, it could have been a success.​" Sound familiar? If yes, here are some best practices that you can follow to avoid some expensive project surprises and steer your projects ​towards success.
1. Identify Scope, Budget, and Time
Your first project check should be to define what you want to …
READ MORE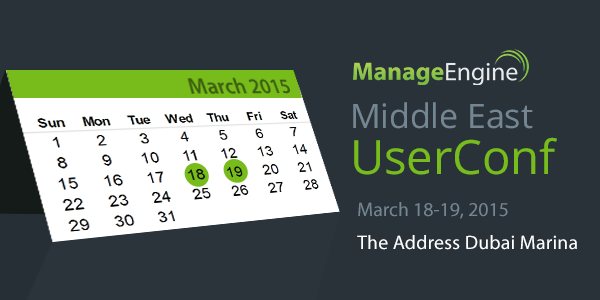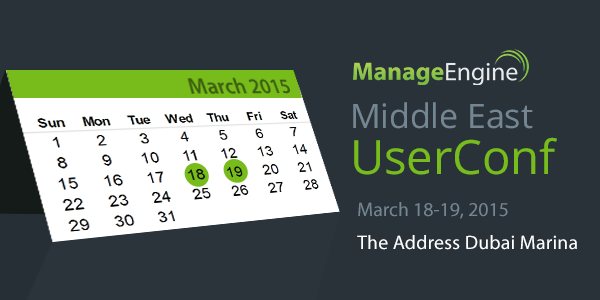 Mark your calendar for March 18 and 19, 2015; the ManageEngine UserConf15 is en route to the Middle East, and we can't wait to meet you all there.
Here's a snapshot of what you'll get by attending this user conference.
1. Learn about
Managing incidents, service requests, assets, and change and service levels of your IT.
Maintaining high uptime of applications and websites.
Monitoring networks, servers, and virtual environments.
Effective user provisioning and management, exchange server auditing, and real time IT audit and compliance.
Neutralizing internal and external threats to IT security.
2. Participate in 1-on-1 discussions with a ManageEngine product expert and check out n…
READ MORE
Most Active Directory environments are riddled with a common problem. That problem is group bloat! Group bloat is the concept that too many people have had the opportunity to create groups and they have exercised that opportunity without any control. ​As a result, the Active Directory environment has too many groups. There are some groups that have the exact same members, ​yet are dealt with as if the group membership is different. There are other groups that were created and never used. Many of these groups are empty.
It is this last example of group bloat, the empty groups, which I took upon myself to try and discover. A manual attempt to find empty groups is a tedious and painful one. It is possible, but ​o…
READ MORE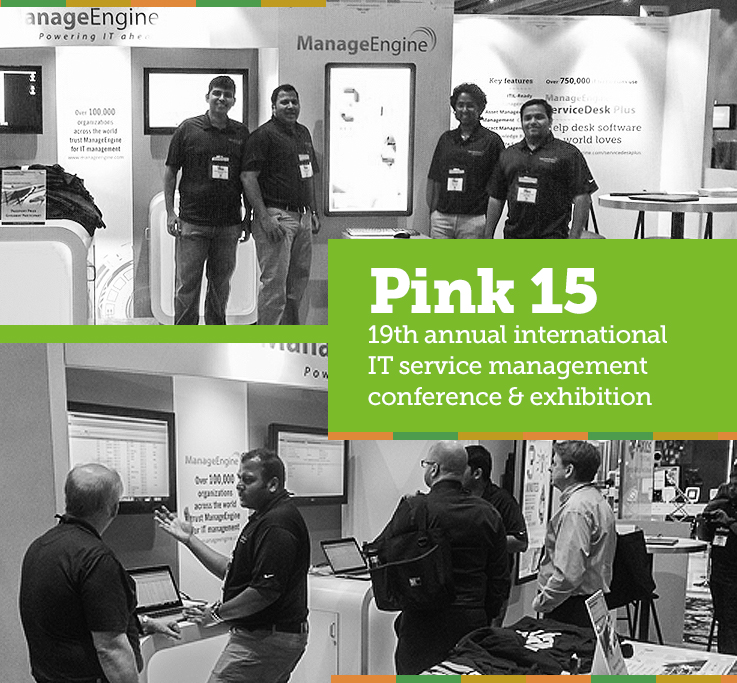 What happens when people from the most happening IT teams​ convene at the most happening place on the planet? ​Pink Elephant's 19th annual international IT service management conference and exhibition ​provided us the answer. Networking, peer interactions, loads of knowledge transfer, vendor hunts, ​and of course, the renowned casinos and night life of Las Vegas. With sessions on best practices, easy tips and tricks, experience and knowledge sharing, Pink15 turned out to be the best place for ITSM pros to learn and share.
This being our second year at the ​annual Pink conference, ManageEngine's booth attracted ​​many visitors and ​​surprised them with a FREE l…
READ MORE
ADManager Plus blows away any other Active Directory management tool by letting administrators create custom user creation templates and powerful CSV user definition files. In order to ​leverage these CSV files, you will need to ensure that you have all of your I's dotted and T's crossed. ​The following is the secret recipe.
First, you will want to save the CSV file with the following two characteristics:
Encoding: UTF-8 formatting

Type (extension): All file (.*.)
Ideally, you will create a text file. I use the most powerful text editor in the world – Notepad – and save the file with a .csv ​extension. Then, I open up the file and "Save As" with the ​abovementioned characteristics…
READ MORE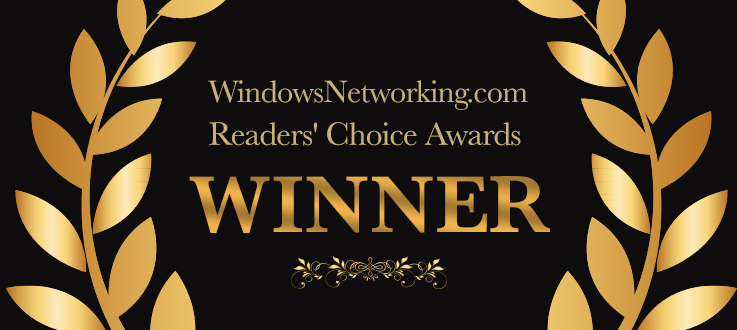 "ManageEngine ServiceDesk Plus was selected the winner in the Help Desk category of the WindowsNetworking.com Readers' Choice Awards. BMC Software Trackit and Help Desk Pilot were runner-up and second runner-up, respectively," –  ​windowsnetworking.com. 
This is the ​second time that our customers have voted for ServiceDesk Plus as their most preferred IT help desk software, making ServiceDesk Plus ​a WindowsNetworking.com Readers' Choice Award Winner​.
​The WindowsNetworking.com audience comprises help desk managers, IT managers, network administrators, systems administrators, developers, systems analysts, CIOs, CTOs, and other technologist…
READ MORE
A typical day​ of an Active Directory administrator entails working within a tool, such as Active Directory Users and Computers (ADUC), Active Directory Sites and Services (ADSS), ADManager Plus, or ADAudit Plus. These tools mask the complexities that can be hidden behind most of the objects that you are working with.
However, there might be times ​when you will need to work with the more complex representations of the objects, such as the distinguished name (DN), LDAP path, global unique identifier (GUID), or security identifier (SID).
It can be difficult to find these more complex representations of the objects, so here are some tips to help you find​ them.
One option is to go into ADUC and look at t…
READ MORE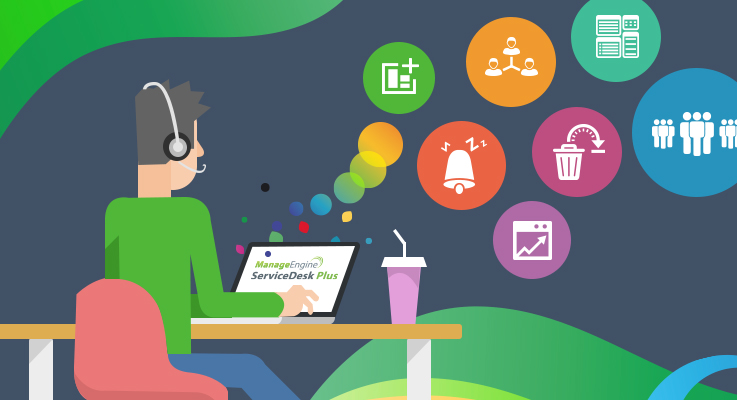 ServiceDesk Plus has an ocean of features for all the IT service desk technicians who want to manage the complete life cycle of their tickets. However, there are some unique features that add punch to your service desk operations. Here are ​seven valuable tips that will help you to ​reap more benefits out of ServiceDesk Plus​, and help you go that extra mile ​to keep your customers happy!  
Segregate Your End Users to Avoid Clutter
In a ​high-voltage IT environment, end users can sometimes be bombarded with announcements that are irrelevant to them. For example, users ​in Australia may ​see announcements ​regarding server outages elsewh…
READ MORE
I'd like to bring your ​attention to the reality of the Microsoft world we live in. I am sure that most of you will know everything that I say below, but it is good to​ repeatedly hear things we know – hear them from several sources – to ​solidify our core knowledge.
Windows 10 is known to send information back to Microsoft. The new technology named Asimov is designed to gather information to improve the operating system. Microsoft is not denying it is using telemetry with nearly every product it produces. What's unknown is what information is being collected. Many people are concerned about what is being sent back to Microsoft, and others are downright upset about the issue. Here are some t…