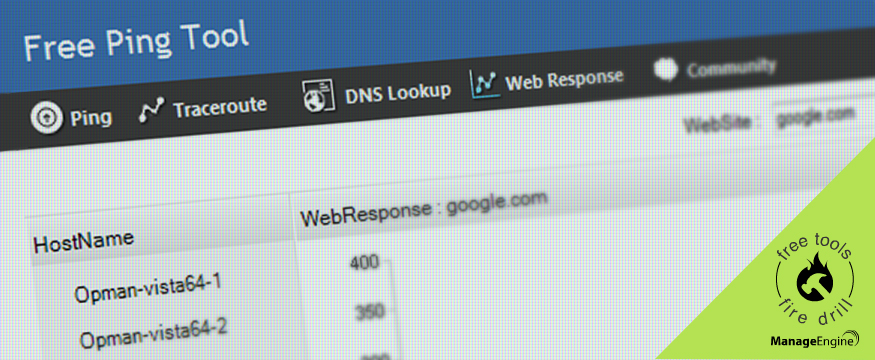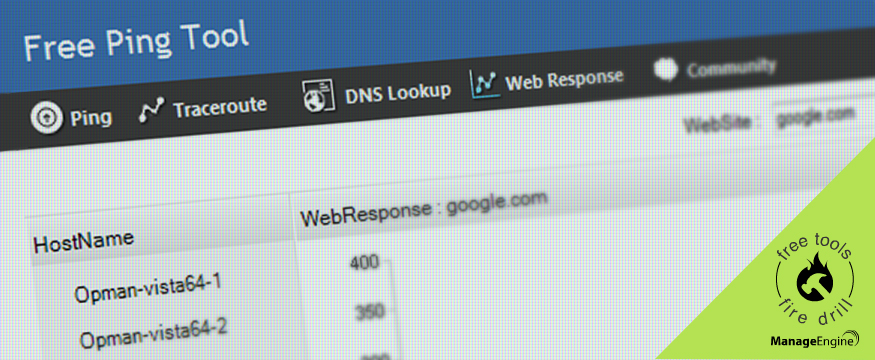 A ping tool such as the ManageEngine Free Ping Tool helps you monitor network connections, devices, and websites. Our tool uses the Internet Control Message Protocol (ICMP) to reach computers and network devices and, in turn, verify whether IP addresses exist and can accept web requests. The mobile version of our ping tool lets you ping computers and devices while you're on the move. Now, let's see the four major advantages of using the ManageEngine ping tool.
Ensures availability
The ManageEngine Free Ping Tool lets you monitor network devices and track their round trip time, time-to-live (TTL), and the number of packets received. This data provides you vital information about any device's availa…
READ MORE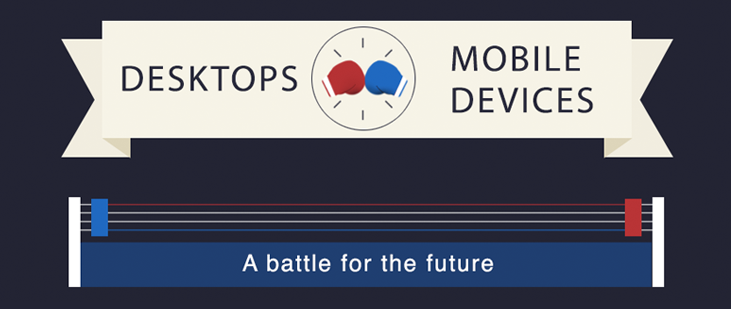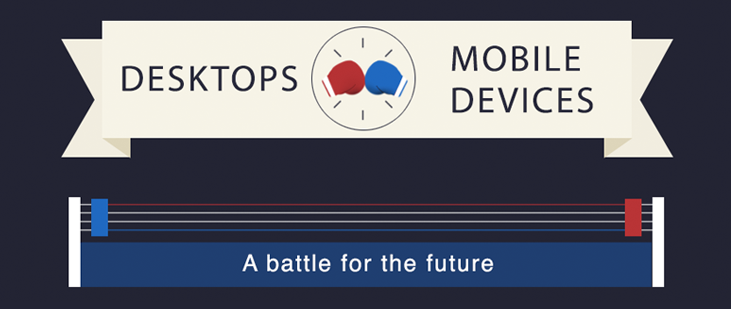 IT consumerization is all the rage. Growing numbers of tech-savvy employees are bringing their smart gadgets and apps to work, driving trends from BYOD and BYOA to BYOx. While the mobile grass looks greener, we at ManageEngine wanted to better understand our customers' views on desktop computer usage and their views on mobile device and desktop compatibility.
To that end, we conducted a global survey of IT admins to understand how IT teams are responding to the challenges of managing mobile devices and desktops together. Our survey asked questions about:
How IT departments are adapting to IT consumerization trends
What level of awareness the typical  IT team has regarding device usage patterns

…
READ MORE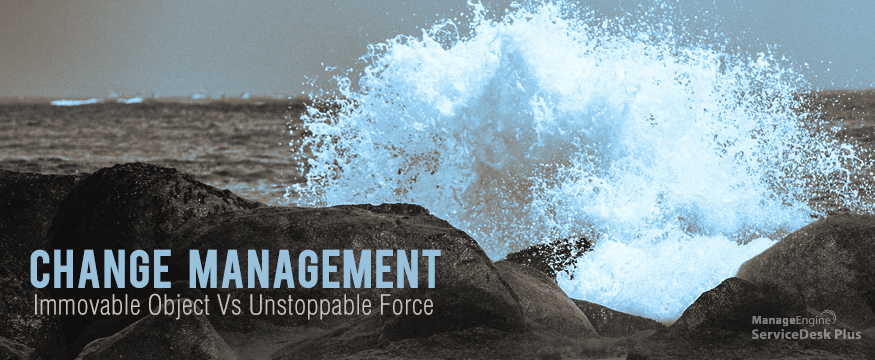 (Originally published in Technology Spectator)
The world is ever changing. Those who adapt and change along with it, survive. Those who don't, will perish. This statement is true and has never been so poignant. Change is both driven by – and managed by – technology. In this changing world, businesses must be agile and that agility frequently relies on IT's ability to develop and adapt technology to support new and improved business processes.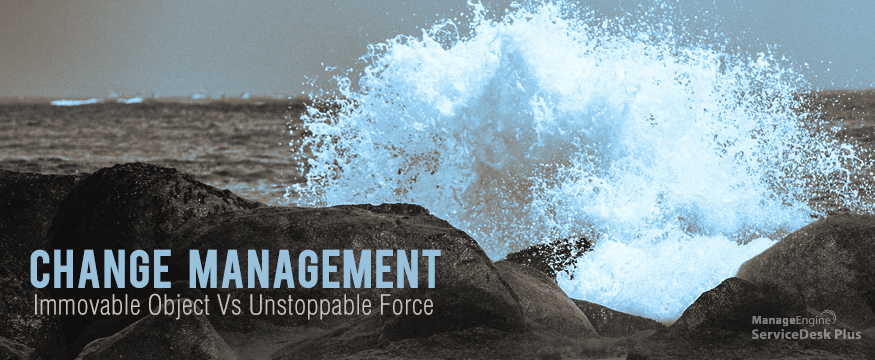 Changes often bring uncertainty
There is a conflict raging in the heart of IT that must be carefully managed to make the IT department both responsive and responsible. Development teams, charged with implementing new technologies to underpin new busi…
READ MORE
- – – – – – – – – – – – -  – – -  – – -  – – – – – – – – – – – – – – – – – – – – – – – – – – – – -  - – – – – – – – – – – – – – – – – -
As the dust begins to settle down on the Heartbleed bug, it is time to critically assess the password management practices in your organization. After all, password management is the foundation for information security, but that security is threatened by the deadly combination of the Heartbleed bug and password reuse. Reinforce the foundation with the tips below for ​meticulously reviewing and revi…
READ MORE
Sometimes being a customer of an IT Department is like visiting the worst shop in the world.Imagine that you need a new mobile device but you have only one place to shop for it. You go into the shop and there is no stock on the shelves.  Not just stock, but there's no mention of the opening and closing time and no details of to how to go about ordering. There's a telephone in the corner and you give a ring to ask whether you can order a mobile device.  The customer care person on the other end isn't too sure and has to check with someone else to get back to you.In the outside world this would seem completely crazy and undoubtedly the business loses many customers.  However, this is how many IT Departments treat thei…
READ MORE
​Except the most recent version of Desktop Central (build 90000), no other ManageEngine product is vulnerable to the Heartbleed bug.
By now, you've probably been swamped by numerous advisories from various vendors on the 'Heartbleed bug,' and now, here comes one from ManageEngine. However, you can take heart: all but one of our ​products are immune to the Heartbleed bug. Except the most recent version of Desktop Central build 90000, no other ManageEngine product is vulnerable.
The ​Heartbleed bug, the flaw in OpenSSL's TLS implementation, is perhaps the biggest vulnerability in Internet history and has​ sent panic waves throughout IT and consumer com…
READ MORE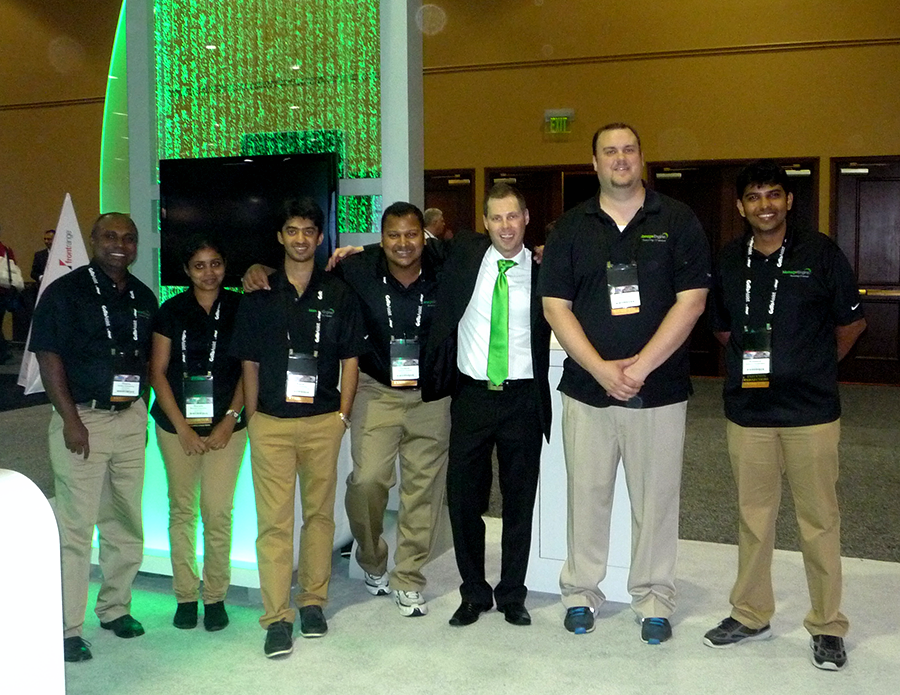 This year, HDI was held in Orlando, Florida, which carries the nickname "The City Beautiful." Attending the conference for the umpteenth time, we strongly feel that HDI should adopt the moniker " The Conference Beautiful." It was truly a wonderful experience for all of us here at ManageEngine. With scores of people visiting us at our booth, it was a time of introductions, conversations, and intense learning.​
One of the highlights of HDI 2014 was our very own infotainer, Anders Boulanger, who was a busy man the entire time, showing visitors how to remove complexity and strike gold in their IT service management operations with a world-class solution ​like ServiceDesk Pl…
READ MORE
This is a guest post by Kenneth Gonzalez.
If you've read or paid attention to anything that I've written over time, you'll know that I hate clichés.
OK, I'm lying through my teeth! I love them, but not for the reason which might seem apparent. You see, I think there's a lot of truth and a lot of mischief in clichés. In each one, there is a nugget of truth which is often obscured or masked by a thick layer of common sense. Not the common sense that is like "you shouldn't let your kids play in traffic." No, I mean the common sense that is more like sleight of hand — if you say it quickly enough, (most) people will accept the statement at face value, nod their head approvingly and then move on as if what was sa…
READ MORE
A distributed denial of service (DDoS) attack is basically a flood of illegitimate traffic that is sent to a network resource from an IP address or a group of IP addresses, rendering the network resource unavailable. A DDoS attack is a serious security threat facing all types of networks, from the simplest enterprise network to the most complex corporate network. Fortunately, NetFlow Analyzer can help you detect DDoS attacks and mitigate the harm they might otherwise cause.
Understanding DDoS
DDoS attacks take advantage of the TCP three-way handshake that is carried out for every connection established using the TCP protocol. Not surprisingly, hackers have found a number of ways to defeat the three-wa…
READ MORE
This is a guest post by Peter Dorfman.
Help Desk Software is now a FREE download !
The wheels turn slowly in the enterprise software business. For all the talk among the industry pundits about accelerating technological change, it always feels as though the end user community is at least two years behind whatever fanciful curve the analysts are scratching out on corporate whiteboards. But markets simplify – they move toward entropy – until some event gives the whole lethargic field a much-needed kick in the pants.
The IT Service Management segment received just such a kick on March 5, when one of its maverick vendors, ManageEngine, announced it was cutting the price of its base platform – the help desk pac…
READ MORE
Quality of Service (QoS) has been a hot technology since its inception. QoS combines multiple technologies that help in building good traffic patterns on a computer network.  To deploy a simple QoS policy that prioritizes business-critical applications on your network , follow these three steps:
Classifying network traffic
Shaping or policing bandwidth
Applying the QoS policy to  a WAN interface
The example below explains QoS deployment on a network to support VoIP, which is now being commonly used on most networks. These VoIP packets should have proper treatment on the network or else users will experience bad call quality across network.
Classifying Network Traffic
Classification identifies th…