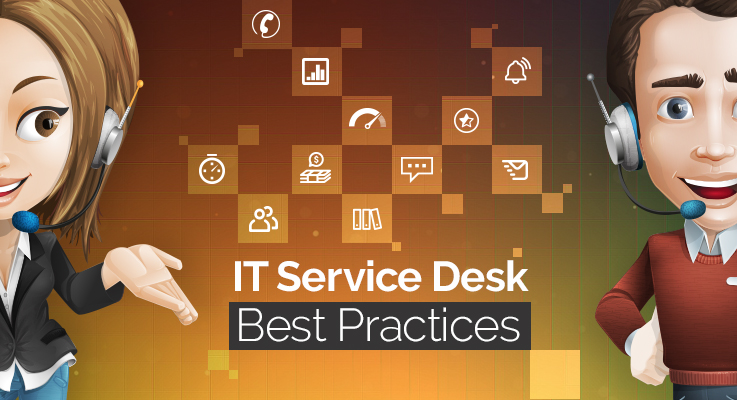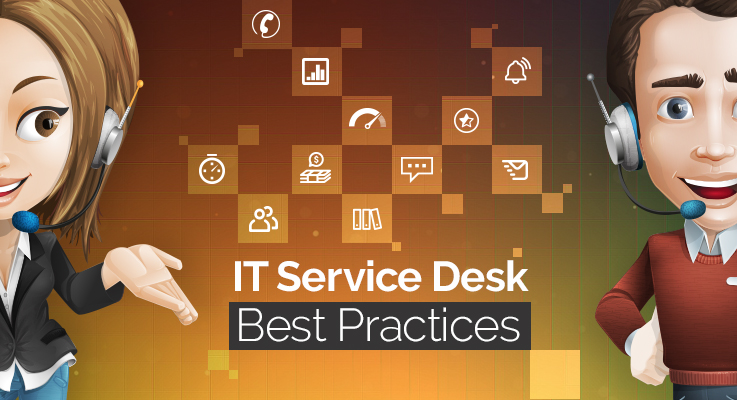 The health of any organization is closely connected to the efficiency of its IT service desk. However, many organizations don't follow best practices in their service desk operations, which results in low end-user satisfaction.
Here is a quick list of IT service desk best practices that will help you be prepared, provide great service, and ensure end-user satisfaction. We've collated these practices from our conversations with industry leaders. We'll look at how two IT technicians, Rob and Jeni, handle the various help desk tickets that come their way.
Document and Archive Incidents for Effective Incident Management

Merely stating closed or fixed doesn't resolve the incident f…
READ MORE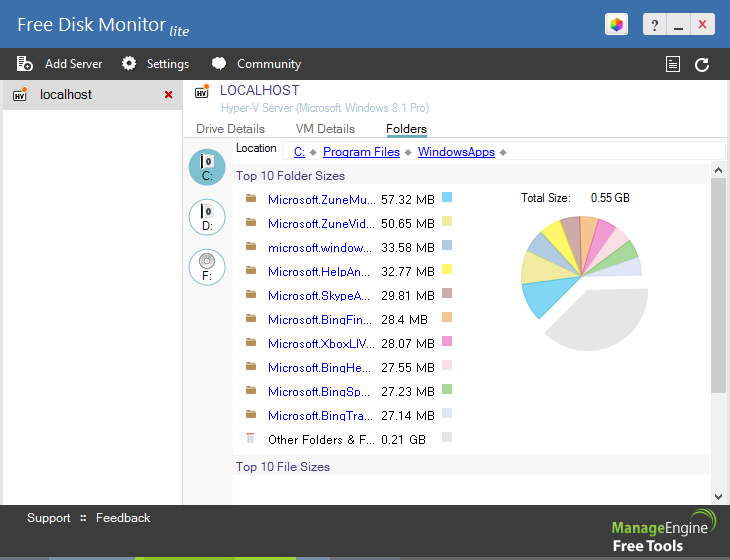 Efficient capacity management involves  proper planning and execution. To plan effectively, you must first acquire an in-depth understanding of the available disk space in the host system. Deploying applications is not difficult. However, knowing which drive  has adequate space to accommodate your new application is quite a challenge. Not if you have ManageEngine's Free Disk Monitor Lite. This tool helps you drill down the required information and understand the disk usage status on servers such as Hyper-V, Windows, and VMware.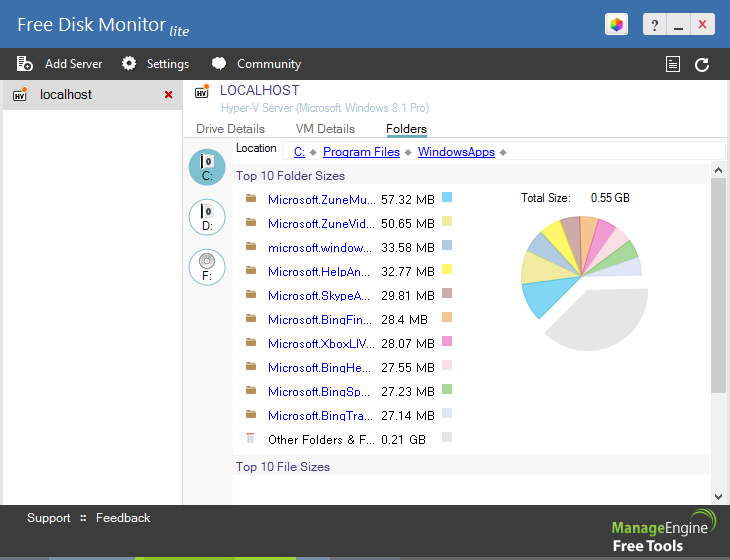 Monitor disk space utilization
Using Disk Monitor Lite, you can analyze the capacity breakdown of the disk space, such as used and unused space. This information he…
READ MORE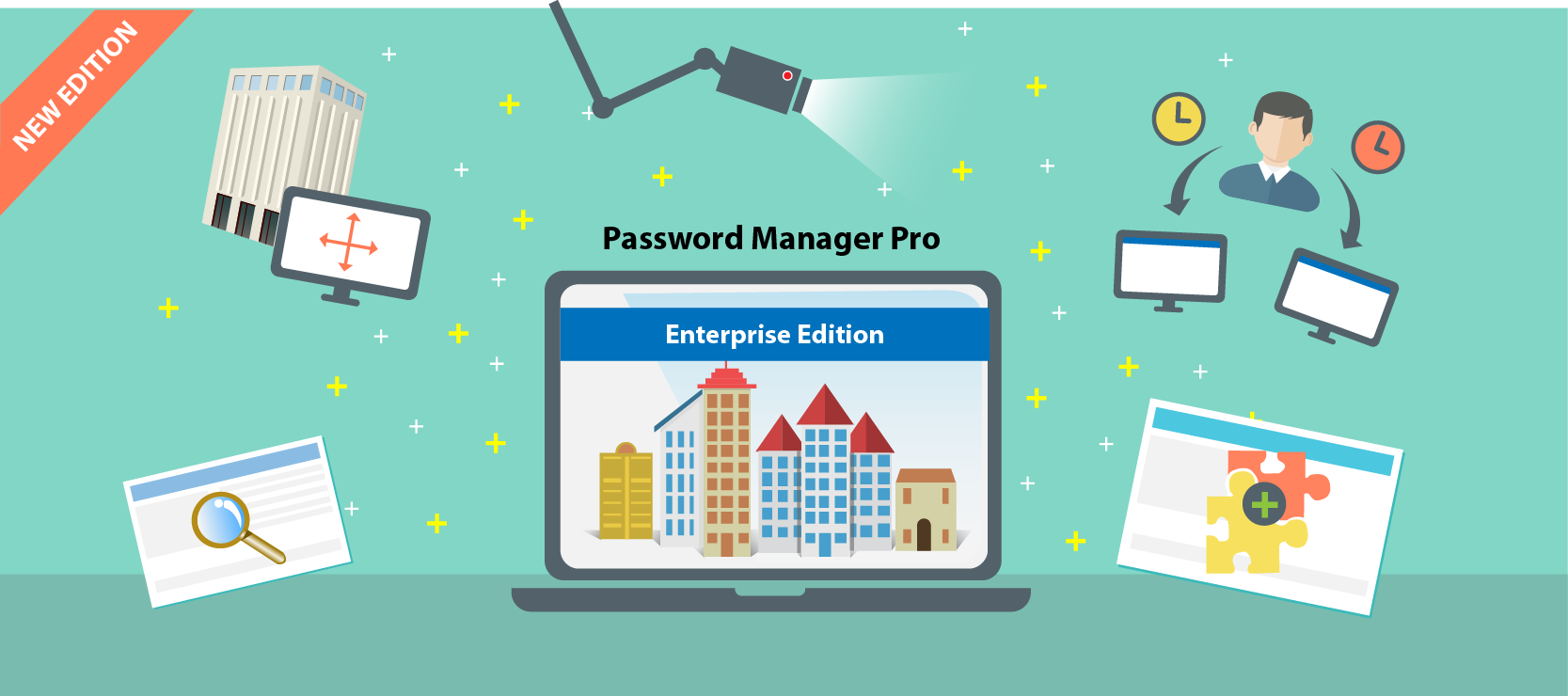 No one is safe out on the virtual streets of cyber world, and security breaches surface quite frequently to remind us of the same. Lately, the U.S. federal agencies are the  favorite hot spots for hackers. Two weeks ago, the high-tech system of Internal Revenue Service (IRS) was hacked and the personal data of over 100,000 U.S. taxpayers was stolen while the Office of Personnel Management (OPM) suffered what appears to be one of the largest U.S. Government data theft. Cyber criminals broke into the OPM database and accessed the identity information of at least 4 million federal workers. Such attacks expose the sophisticated methods that cyber criminals use and the vulnerability of even the largest of enterp…
READ MORE
Privileged access attacks are at an all-time high. In many cases, the attacks are not successful on the first attempt. The attacker tries to logon with one or more credentials, often many times for each account with failure before success. So, when it comes to tracking failed "admin" logon attempts, you could find and deny an attack before the attack is successful!
Trying to track down failed attempts for many user accounts can be a tedious task. Even if you know the names of the user accounts that have admin privileges, trying to search through the logs of each domain controller can be taxing, if not nearly impossible. Consider the following issues if you want to try and manually track failed logons by admin a…
READ MORE
Today's IT support teams don't just deal with IT and business services. They also manage the physical and virtual asset components. Because those assets are the building blocks of an organization's IT infrastructure, the benefits of IT asset management (ITAM) can't be stressed enough. Many organizations have no knowledge about their IT asset infrastructure while others have limited visibility of their planned and actual asset inventory. Streamlined asset management can bring down IT costs significantly.
ITAM plays a vital role in helping an organization define and control its IT infrastructure by maintaining data about the historical and current state of a…
READ MORE
Derek Melber, AD MVP, demonstrates how ADManager Plus's prepackaged AD reports and automation turn the taxing and time-consuming process of locating and cleaning up the stale or dormant AD accounts into a simple, quick, and hands-free activity.…
READ MORE
Delegating Active Directory tasks to a technician can be highly efficient and more secure than other options available.…
READ MORE
We live in a very dynamic and unfriendly environment with computers and the JASBUG vulnerability proves that. This new exploit is not all that sophisticated, but is a very large problem for every Active Directory installation.
The JASBUG vulnerability hijacks the NetLogon and SMB requests that clients and servers make during the Group Policy background refresh. The hijacked communication is redirected to a "false" domain controller, which updates the client or server with bogus Group Policy information. The bogus Group Policy information can include anything that Group Policy from the production environment could, so security can be loosened, scripts can be run, settings altered, etc.
Since th…
READ MORE
ADAudit Plus is an amazing tool and does wonders for all admins, security professionals, and auditors working with Windows Active Directory. However, EventLog Analyzer in combination with ADAudit Plus is a complete solution for reporting on events that are shotgunned all over your Windows computers.
EventLog Analyzer will take over where ADAudit Plus stops. Let me give you some examples:
Security log events – ADAudit Plus gathers a tremendous amount of information from the security log, bt not everything. If you wanted to gather information about anonymous logons, LanManager logons, etc, you can now do that and generate reports using EventLog Analyzer.

Application, system, and setup logs – You ca

…
READ MORE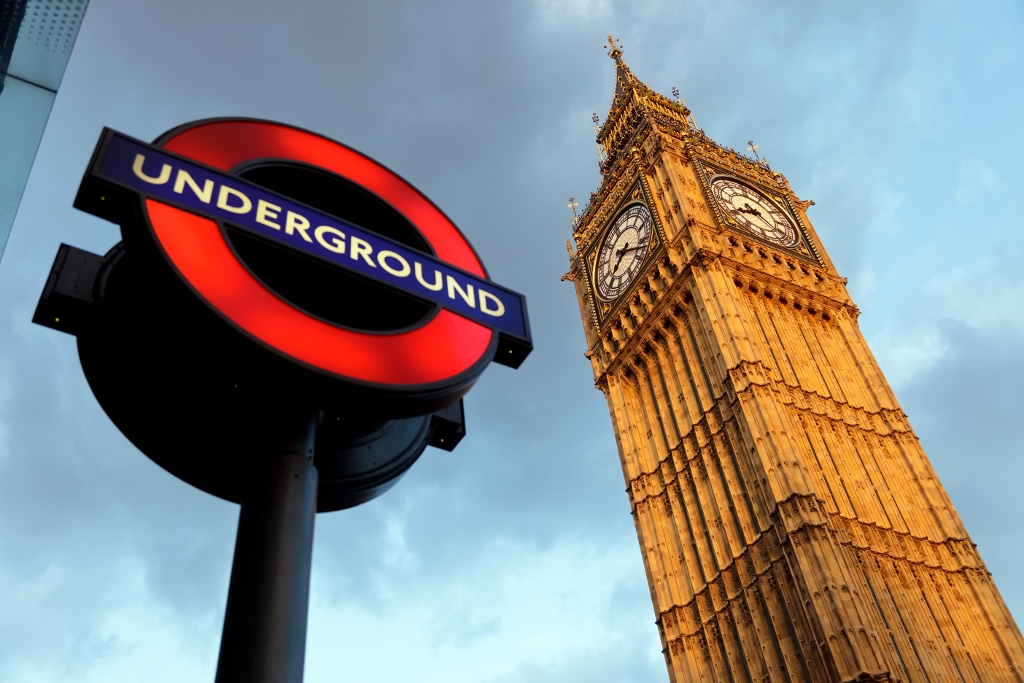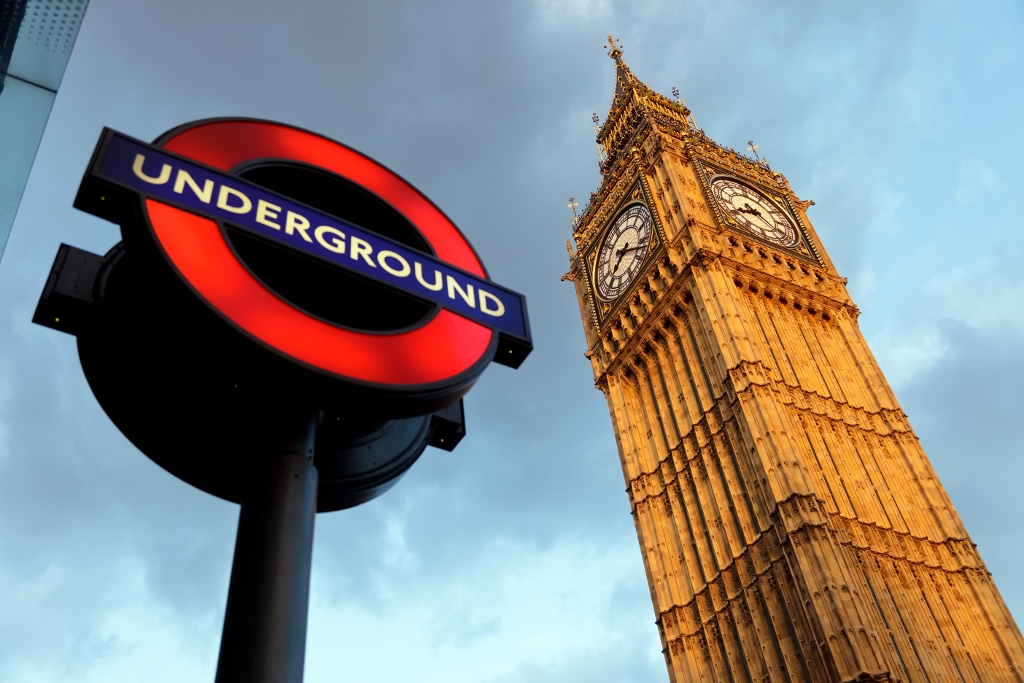 SITS'15 happened last week at Olympia in London, and it was two days of full-fledged ITSM. The ManageEngine booth buzzed with activity. We had a steady stream of visitors checking out ServiceDesk Plus, and our team was busy giving demos, ticking off evaluation checklists, and handing out case studies. We had some very engaging conversations with our customers, listening to product feedback and their stories about ServiceDesk Plus. The two days went in a rush.
The seminars, keynotes, and breakfast briefings were packed to capacity, and everyone seemed busy speaking or listening to someone. The discussions were engaging, no doubt, with perceptions, analysis, trends and predictions thrown. But someho…