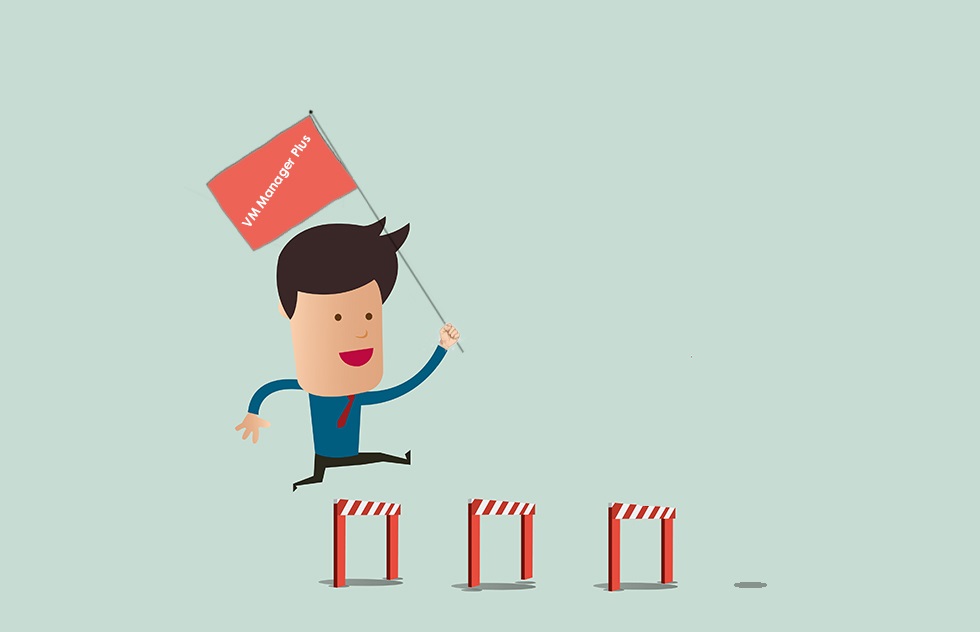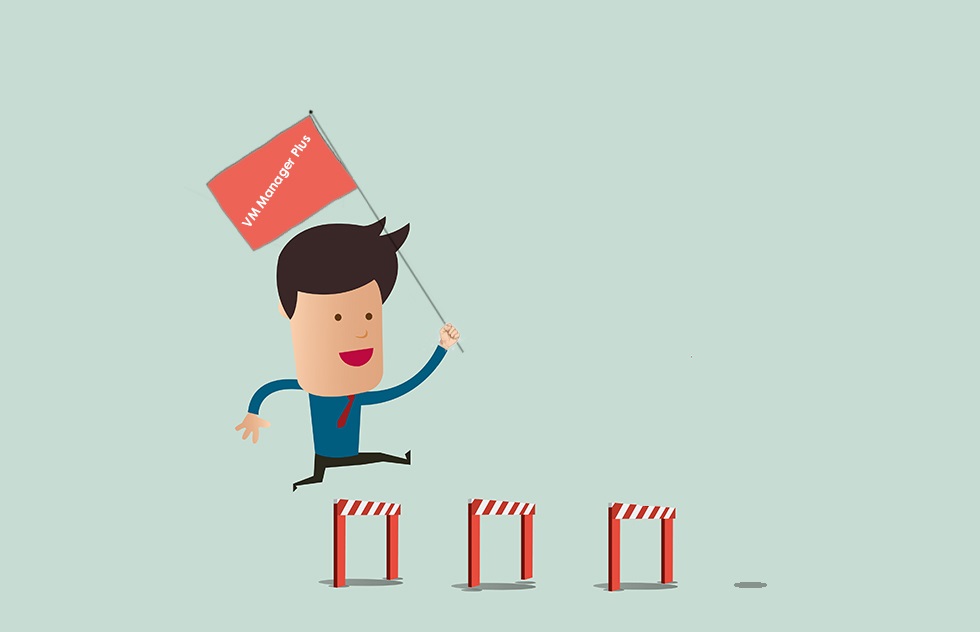 Server virtualization has become a widely-adopted technology in data centers. The ability to share all the available resources across various virtual machines (VMs) makes server virtualization highly scalable and efficient, which helps to  reduce opex. Apparently, Gartner found more than 50 percent of overall servers in the world are virtualized. By 2015, that share will increase to 75 percent.
Though virtualization brings a lot of benefits, at the same time it also includes a few management challenges which makes it complex. The major challenges with virtualization are:
Monitoring its performance in real time

Managing VM sprawl and optimizing resources

…
READ MORE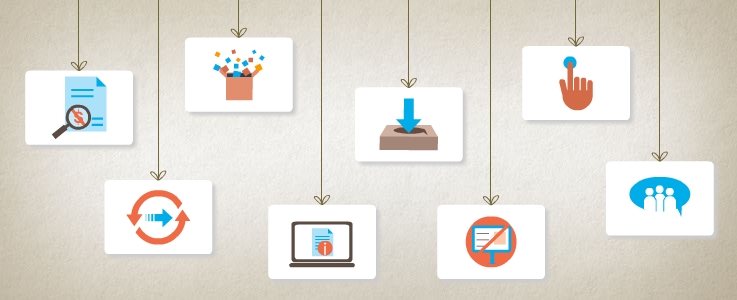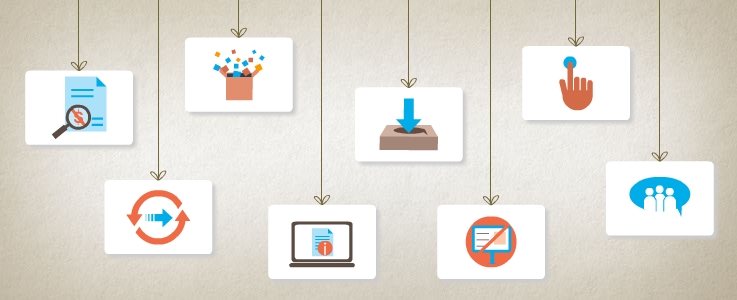 Most startups and small businesses perennially deal with tight budgets and heavy competition. This reflects in their relatively small IT teams being overburdened with several tasks on any given day. In such times, free tools can save your day. Yes, with free tools, savvy startups can smarten up and look to enhance their productivity and performance.
ManageEngine provides a delectable range of tools for startups that want to manage their IT without spending a dime. And it's not without reason that over a million people use our free tools. Below are the top eight reasons our free tools are such a big hit among small businesses.
They're really free!
When we say "free", we mean it. There …
READ MORE
Ever wondered whether you can run a business without the aid of technology? If your answer is impossible, you're definitely spot-on! Because, today, almost every business runs on technology. For this post, let's confine ourselves to desktop support. Now, technology is crucial for tasks ranging from sending a mailer to making engineering designs! And, with organizations becoming global, the need to support these desktop users 24*7 has become even more critical. Having IT admins make visits to troubleshoot causes a huge drain on productivity and is almost a thing of the past.
The need of the hour for an IT admin is to provide 24*7 support across global locations.
A remo…
READ MORE
Modern day organizations provide employees the flexibility to work from anywhere around the office, ​such as the workstation, cafeteria, or meeting rooms. When employees use mobile devices to do work, they will store data on them. And, when employees move around with these devices, ​there is a fair chance a few of the devices will get lost. When an employee reports the loss of a mobile device, you might immediately want to wipe the data stored on ​it. But a data wipe must be done only after confirming the loss of the device. Otherwise, it can cause work redundancy or affect productivity.
As an IT admin, you don't need to press the panic button immediately when you hear about a device loss. Depending on …
READ MORE
Active Directory change monitoring has become a tricky business. No matter how hard you try, eventually something vital slip through the cracks. But the truth is, it need not be that way.
ManageEngine ADSolutions has cracked the code to implementing the best possible change tracking program for your Active Directory environment. We will be sharing this program with you in a free, onsite event in the San Francisco Bay Area. We're inviting all you AD users and enthusiasts to join us on October 22, 2014, to participate in "Next-Gen Active Directory Auditing Seminar and Workshop" with Derek Melber, our resident AD expert. The event will be held at ManageEngine's headquarters and eve…
READ MORE
…
READ MORE
Free tools to quickly troubleshoot your way and stay on top of IT
Love them or hate them, but you cannot ignore them. Surprises, pleasant or otherwise, are a way of life for a sysadmin. The degree of surprise however determines how the rest of the day turns out for the sysadmin. With IT admin roles and responsibilities undergoing tremendous transformation, how do admins  stay focused on an IT problem even as  they never take their gaze off its business impact? While it is fine to expect and be prepared for the worst, most often, the issues are quite simple and can be resolved by using the right IT tools. Therefore, equipping yourself with the right tools helps keep your panic in check and your IT problems at bay.
Our s…
READ MORE
For the second consecutive year, ManageEngine ServiceDesk Plus is featured as a niche player in the Gartner Magic Quadrant 2014 for IT Service Support Management (ITSSM) Tools*. We believe this shows our commitment to provide the best-in-class help desk solution to our customers.
Reports like the Gartner Magic Quadrant help customers choose the right help desk solution that will balance an organisation's current needs and also meet its future requirements.
Vendors are shortlisted based on various criteria, such as the ability to provide an ITSSM product that includes functionality for IT incident management, problem management, change management, configuration management, release gov…
READ MORE
Not too long ago, Microsoft updated, or at least updated the version of the Microsoft Baseline Security Analyzer (MBSA). This tool has been around for a very long time. At first, the tool had great hope as it gave insight into settings that were not so easy to discover and other configurations that were proprietary to Microsoft.
Over the years, the tool continues to be updated without ever adding much value. And the tool is not named appropriately at all. "Baseline Security Analyzer" would indicate (to someone that had never seen it before) a tool that would give you a clear view of the security baseline for a computer you analyze. Unfortunately, this is not the case.
Before we start to dissect where the tool fa…
READ MORE
Join Forrester and ManageEngine on a free, one-hour webinar that will help you discover ways to unlock the true prowess of application monitoring. Learn how to fully leverage the capabilities your APM tool to give your business that much-needed boost.
John Rakowski, Forrester's leading analyst and advisor working with infrastructure and operations professionals, will be the keynote presenter. John has been helping IT leaders and their teams understand the business value of service management, develop their strategies, evaluate and select vendor tools, and implement service management processes. Now, it's your turn!
He will also be joined by B Arun, a sen…
READ MORE
I guess the editor at MCP Magazine who fired me for talking about passphrases and ways to secure your passwords is looking rather foolish at this point. Years and years ago, I wrote an article on securing passwords – only to be told that I was out of touch with reality when I suggested that everyone needed to use more secure passwords. With the latest attack on the iCloud due to weak and pathetic passwords, you'd think that​ the attack's victims would have appreciated learning the password strategies I was advocating 10 years ago!
Apple now is saying that it is not their fault that the nude pictures of so many celebrities were obtained from their cloud storage​. Does that mea…