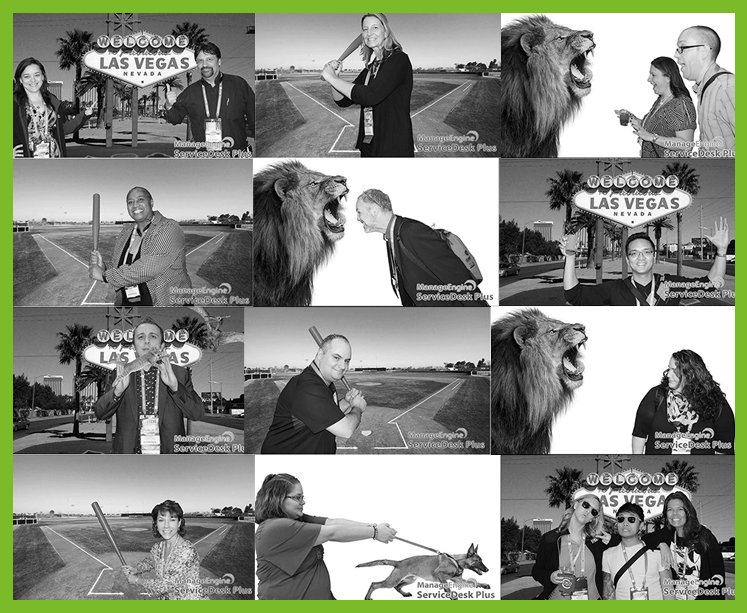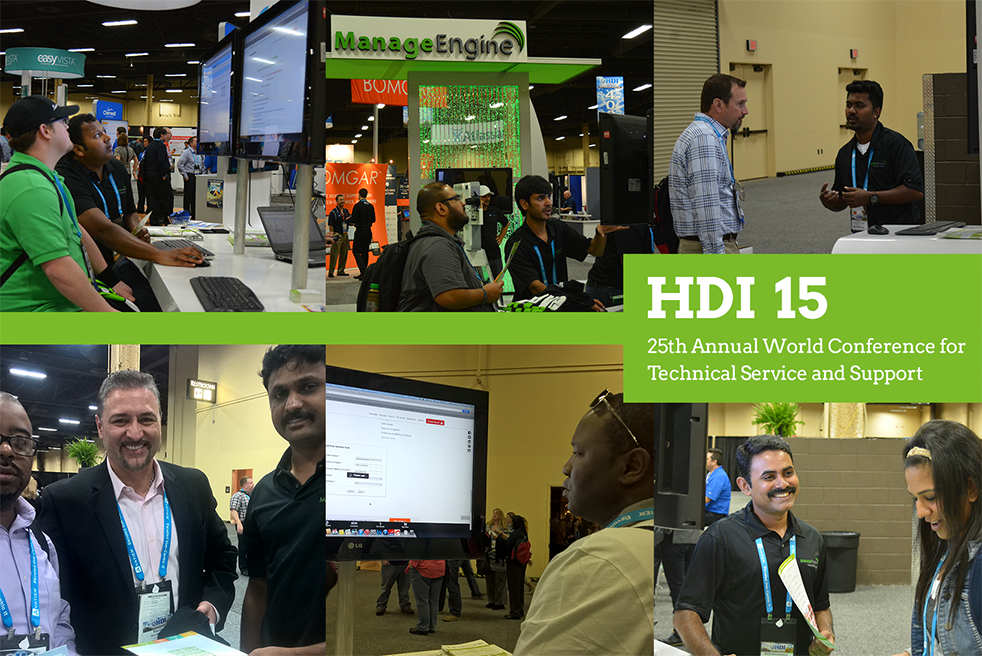 This year's HDI conference happened in the fabulous Las Vegas between March 24 and 27. ManageEngine was the only diamond sponsor of HDI 2015, which was attended by more than 2,400 professionals and 70 ITSM solution providers. The event provided a platform for the ITSM industry to come together, discuss, and share knowledge. The participants got to hear industry experts discuss strategies to achieve service management excellence. The event had training sessions and product exhibits. And needless to say, booth #202 was buzzing with activity, with visitors queuing up to get a peek at ServiceDesk Plus, the flagship product of ManageEngine. They sure kept us on our heels with the…
READ MORE


Over the past several years,​ we have seen rapid growth in the usage of Linux computers within enterprises. Programmers all around the world are turning to Linux as an alternative to other operating systems because of its​ simple installation process and ease of use. Moreover, Linux offers more flexibility and configuration options in comparison to Windows and Mac. ​And, Linux distributions​ are often available free of charge. These capabilities and benefits have created a growing need to manage enterprise networks of Linux machines.
Technological trends have challenged enterprise IT departments to manage systems with minimal time and effort. ​This ​means that system administrato…
READ MORE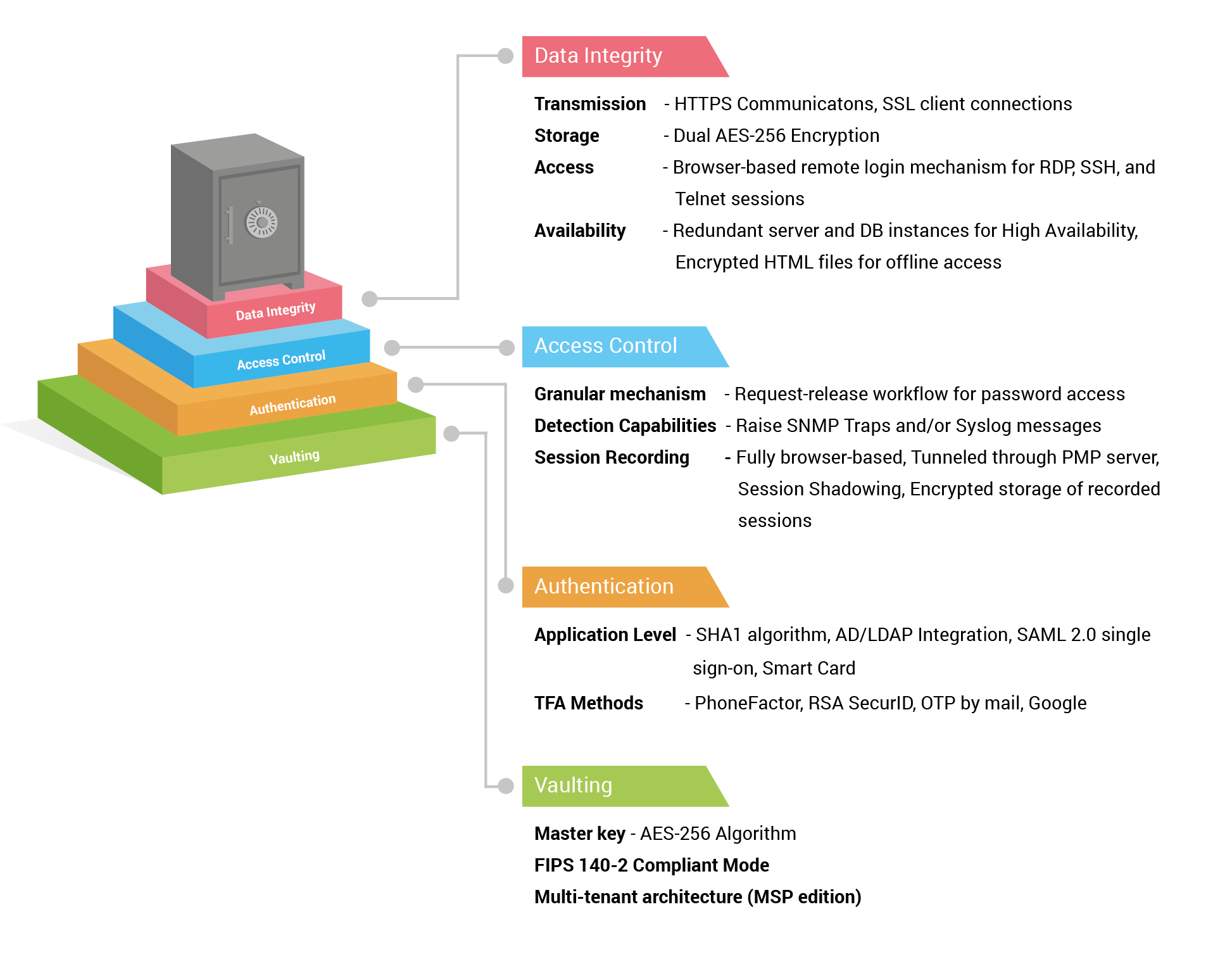 Gone are the days when all you needed was a strong password to guard your data. Now, we live in an era where you not only choose a strong password, but also get a strong and secure password manager. A password manager is a premier solution that helps consolidate all privileged accounts, controls access, and safeguards the accounts. Therefore, it's important to get a robust password manager.
Over the years, Password Manager Pro, the privileged password management solution from ManageEngine, has emerged as the top choice for IT divisions of enterprises to consolidate and secure privileged identities. As sensitive data gets stored, users normally have many questions on how Password Manager Pro handle…
READ MORE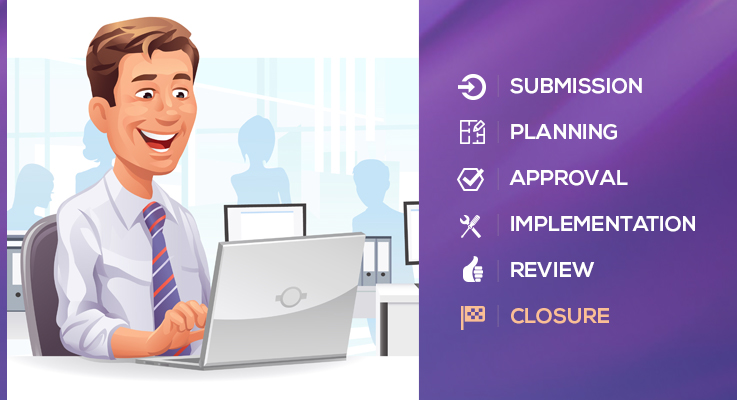 Ben is the new IT ​administrator of a large production company. Soon after joining, Ben learned that the company used outdated software to manage its payroll and used different applications to track employee absences and travel claims. This ​resulted in miscalculation of the amount payable by the company to the employee and ​vice versa.  Often, the company paid the employees either more or less than the correct amount, which led to a lot of chaos.
Ben decided to tackle these issues by first implementing a new payroll software solution that came with two integrated modules, an expense module and an HR module. The expense module will track the travel expenses of the employees and the HR module will track …
READ MORE
I know the title is a bit odd! However, I tried to come up with some items that were really different to make my point about different approaches to Active Directory alerting. Based on my tours around the world, Active Directory admins typically want to track and get immediate alerts on key changes that occur in their Active Directory environments. For example, getting an alert when the membership of the Domain Admins group changes is a common request. 
Now, let's look at two approaches to completing this common alert request. The first will be using Microsoft Windows and the ability to focus on one or more event IDs to generate an alert. In lieu of being verbose and redundant, I'll keep us focused on just on…
READ MORE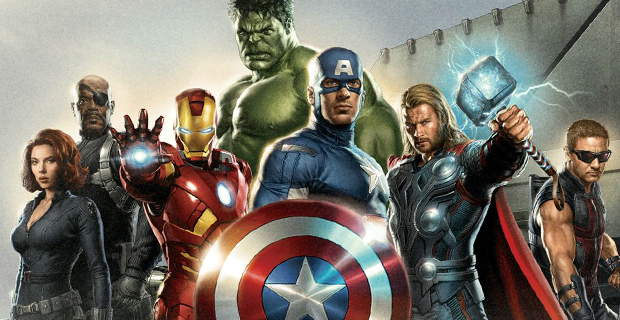 (Image copyrighted either by Walt Disney Studio Motion Pictures or Marvel Studios)
"If you are an IT help desk technician, you're a superhero!"
You may have heard this many times from your help desk solution provider, if not from your customers and colleagues. Do you believe this notion? Do you really think you can be a superhero? Well, I believe you can. But let's not get overzealous because with great power comes great responsibility.
Nuking the army of Chitauri from outer space may not be your responsibility, but successfully neutralizing the end-user request ticket within stipulated time is. For performing the expected responsibilities, you don't need super powers;…
READ MORE
A recent study from IDC predicted that worldwide spend in the enterprise all-flash storage market will grow to £1.0B in 2016 from £0.2B in 2012. That translates to a CAGR of 58.5 percent between 2012 and 2016. Flash has taken the storage market by storm, and going by the staggering numbers here, its adoption has been widespread. Having said that, is everything about flash arrays good, or is there a flip side to the story?
THE GOOD
Flash is critical to applications that need higher input/output operations per second (IOPS). Flash arrays deliver close to 1M 4K IOPS with an average latency of 1ms. These numbers prove that flash indeed brings with it high performance and ease of management. It eliminates the need fo…
READ MORE
In our last installment, I showed you how you can analyze the current status of all of your groups that have elevated privileges. After you analyze your groups and ensure that only the correct users have elevated privileges, you then need to keep tabs on these groups to ensure that the group membership does not change without your knowledge.
If we try to accomplish this using Microsoft auditing, Event Viewer, and Scheduled Tasks, we will find that there is no way to just get alerts regarding our elevated privileged groups.
However, if you use the alerting capability of ADAudit Plus, ​getting those alerts is extremely easy. You can see in Figure 1 how easy it is to define the groups that you want to track.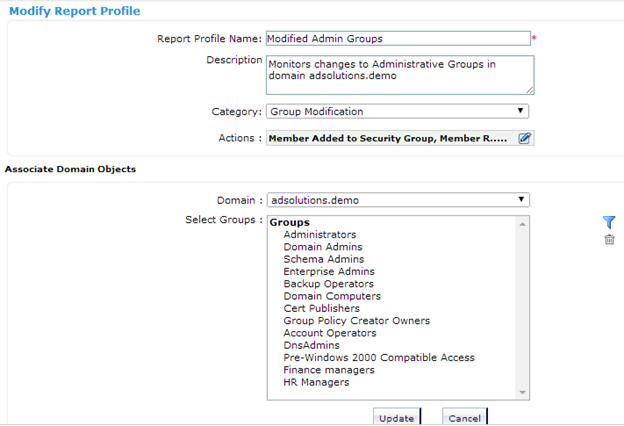 Figure 1.…
READ MORE
Enterprises have been forever chasing the dream of retrieving their applications in double time. This has resulted in the creation of a number of storage devices to provide exactly that. From 7,200 rpm and 15,000 rpm hard drives to hybrid drives and the latest flash arrays, all have tried to improve latency for several mission-critical applications. Over time, we have seen the rise and fall of several types of storage devices. If 2014 has to be remembered for one thing, then it would be for the interminable decline of enterprise hard drives.
The Demise of HDD-based Storage Systems?
For the past five quarters, there has been a consistent decline in the sales of disk-based storage systems. Even the release of hig…
READ MORE
According to SAP, 90 percent of the data in the world has been created in the last two years. The company further estimates that 2.5 quintillion bytes of data are created every day as a result of the boom in social networking, the rising number of Internet and smartphone users, and the content being shared online. Meanwhile, in a recent study, Cisco estimates that mobile data traffic will grow at a CAGR of 61 percent from 2013 to 2018.
According to IDC, enterprise storage typically grows by 35 to 40 percent per annum, driven in large part by the adoption of virtualization. Desktop and server virtualization have taken the physical storage outside the appliance thereby creating a need for specialized storage devic…
READ MORE
Microsoft has updated its PowerShell local user management commands. You can find them at https://gallery.technet.microsoft.com/PowerShell-Module-to-255637a3. As you can see, you have the ability to control local users in many ways using the following commands:
Disable-LocalUser
Enable-LocalUser
Get-LocalUser
New-LocalUser
Remove-LocalUser
Rename-LocalUser
Granted, these commands can be useful and, in some cases, a life saver for managing local users across your servers and desktops.
However, without "seeing" what you are managing and having some interface to quickly analyze the users that exist and those that don't, it can be time consuming to manage what you are not sure is there o…
READ MORE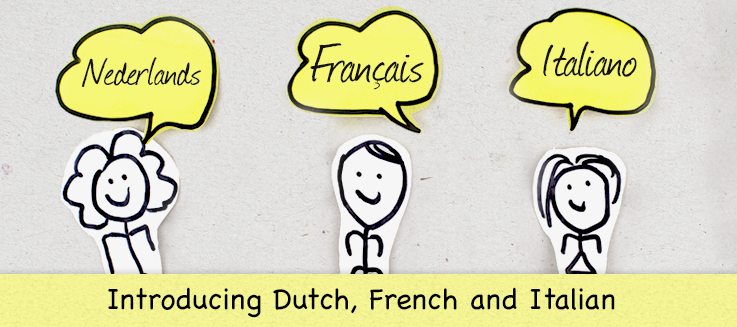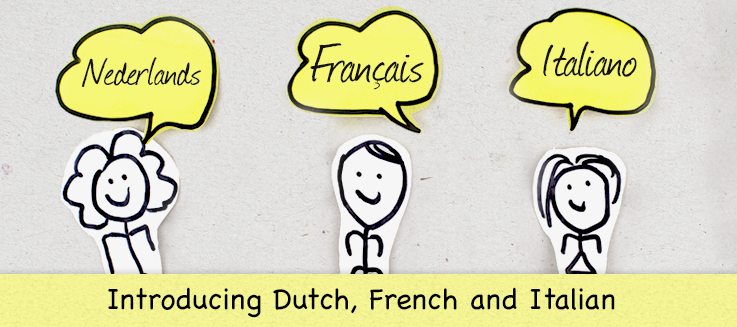 Our integrated desktop and mobile device management software has always supported internationalization. Desktop Central has already extended its experience to non-English users. In response to customer demand, we currently support seven different languages: English, Chinese, Japanese, Spanish, German, Polish, and Turkish​.
And now, Desktop Central has added support for Dutch, French, and Italian languages. Because internationalization is a l​ong-term project, we will continue to adapt Desktop Central for other languages. We will continue our commitment to offer a productive and affordable device management suite for businesses across the world. 
​​Desktop Central is trusted by c…
READ MORE
Part of securing Active Directory is ensuring that the groups that have privileges have the correct members. Of course, obtaining the members of a group is not all that hard. What is difficult is to know which groups have elevated privileges, as well as obtaining the group membership iteratively. Below, I'll show you how to easily get the listing of groups and how to analyze them.
​First, let's get a listing of the groups that have elevated privileges in your Active Directory domain. There will be three different groupings of these groups:
Default groups that have elevated privileges – Domain Admins, Enterprise Admins, Administrators, DNSAdmins, Group Policy Creator Owners, etc.

Groups in

…