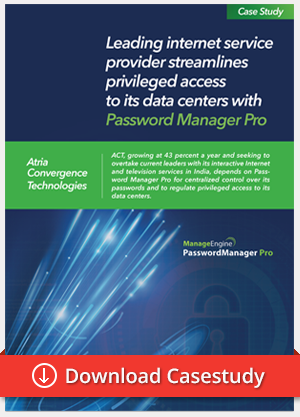 Being a triple-play service provider in India is no easy work. The bundled offering of multiple services (Internet, telephone, and television) calls for a sophisticated data center infrastructure that can handle the wide scale of operations, manage all services simultaneously, and deliver a high-speed network experience to the users. Moreover, modern communication networks face a considerable share of privacy and security threats, which can be overcome only by implementing robust controls around the infrastructure resources and their access.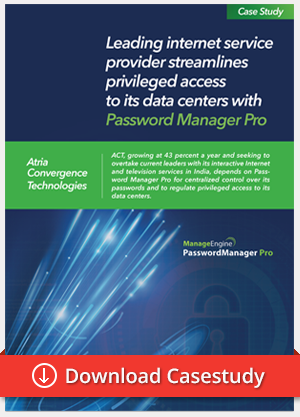 When ACT, India's renowned triple-play service provider, faced a similar business challenge—the need to streamline privileged access to its d…
READ MORE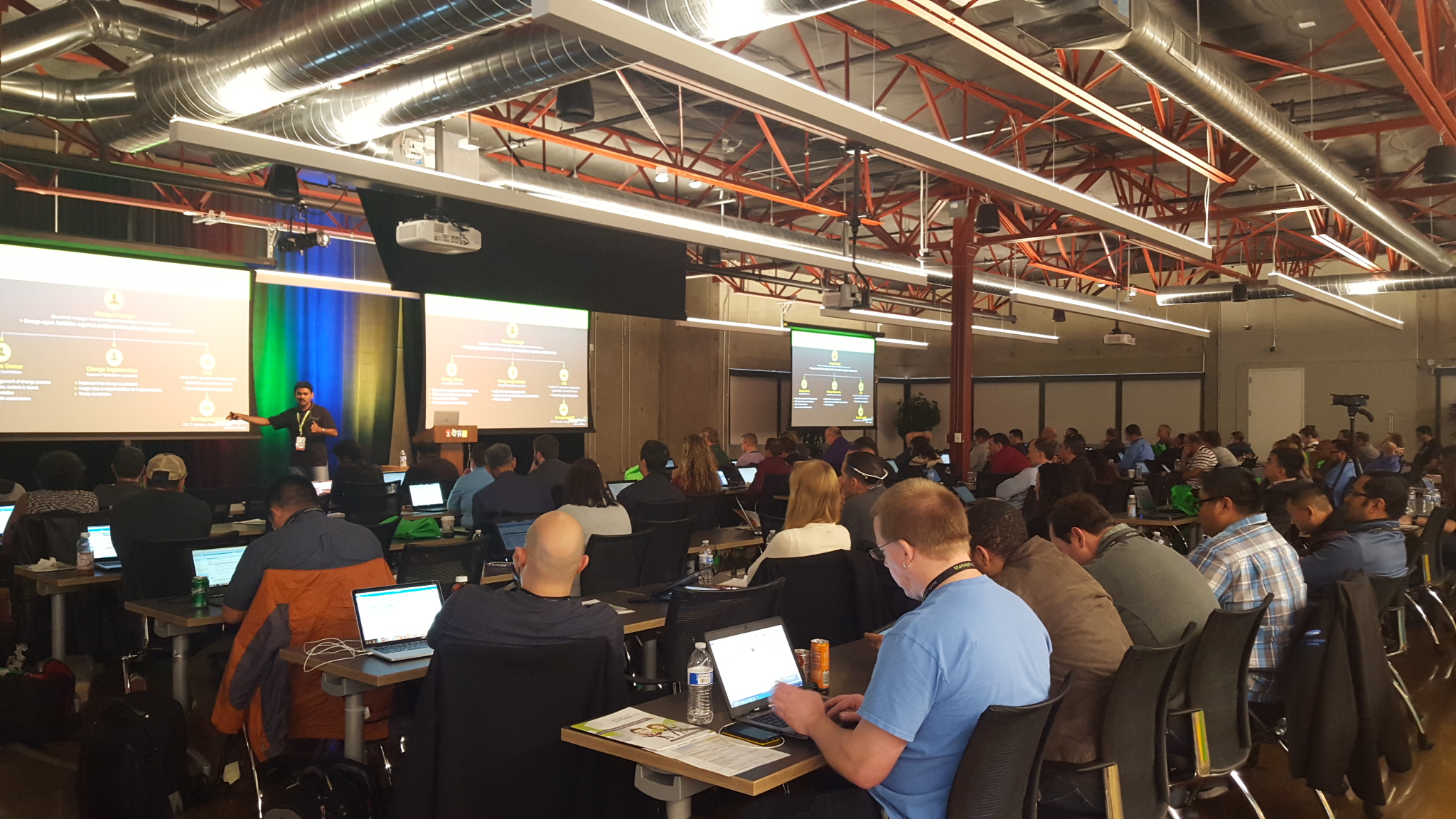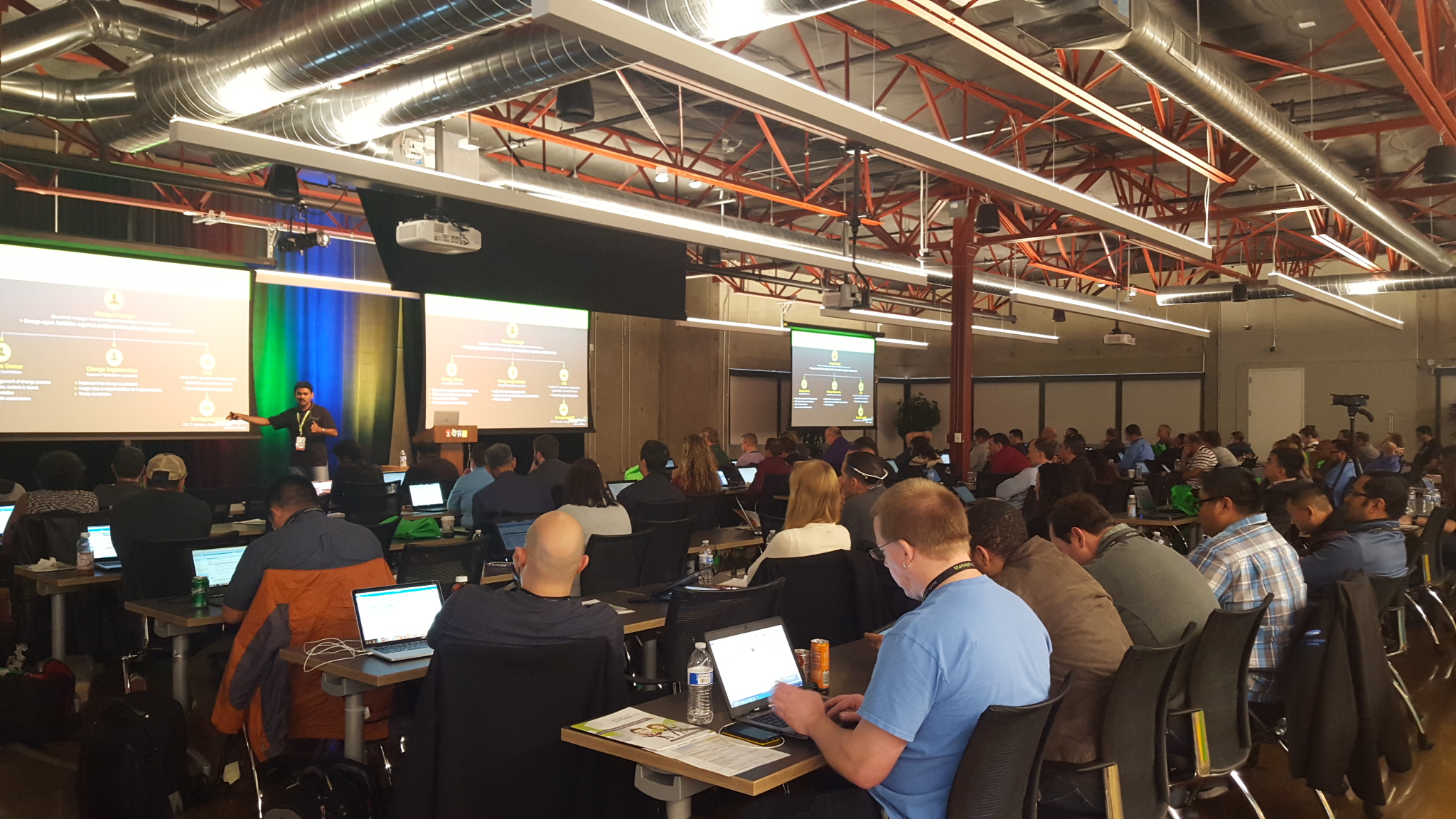 We just wrapped up our user conference  on IT service management (ITSM), and boy, it was one phenomenal experience. It was  amazing and reassuring to see the faith our customers have in us, and that was in full force at the conference. 
 All our conferences are designed to be intimate events to facilitate personal interactions with our customers. For this very reason, we hosted the ManageEngine UserConf at our corporate HQ so that our customers can see first hand, our work and our corporate culture.
This edition of the UserConf  focused on ManageEngine's ITSM suite:  ServiceDesk Plus, Desktop Central, AD Solutions, and Mobile Device Manager Plus. The agenda was designed to help users  gain  more fr…
READ MORE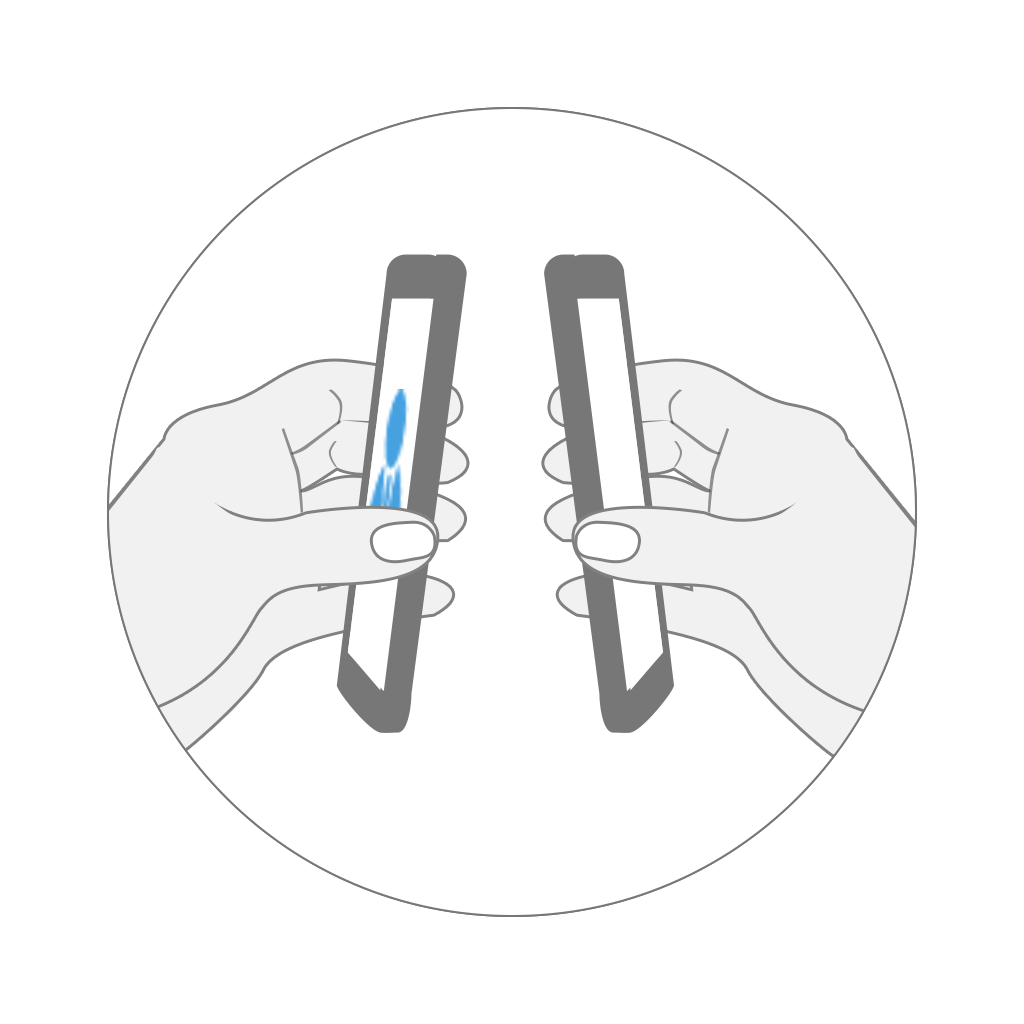 Bulk enrollment of corporate devices has always been a tedious task for mobile device management (MDM) IT administrators. As a silver lining for Android devices, ManageEngine Mobile Device Manager Plus now comes with an innovative method that will make bulk Android device enrollment easier than ever.  This novel feature simplifies the process to a bare minimum of just bumping devices to enroll, which saves both time and effort. 
Piqued your curiosity? Read on.
What it's about.
This feature is called Android NFC Enrollment. Near Field Communication (NFC) enables data exchange for Android devices within a short range of up to four centimeters. It enables quick file transfers by lightly bumping or pla…
READ MORE
…
READ MORE
The cloud is a game changer for the IT industry, optimizing data storage and operations. As Mobile Device Manager Plus embraces the SaaS model with the launch of its cloud edition, here's a highlight of the top five benefits of a cloud-hosted MDM suite. 
#1 Reduced infrastructure expenditure. 
The cloud edition of Mobile Device Manager Plus doesn't require anything more than a good computer with a functional operating system  and a browser. This means you don't need to purchase any additional hardware or software solutions to run the MDM suite. Small businesses with little  capital investment will find this aspect particularly beneficial.
#2 Streamlined processes. 
No downlo…
READ MORE
Attacks on Windows servers and Active Directory can be avoided now.
To know more vote for Derek's presentation on 'Windows Security Hardening' at RSA Conference 2016,USA At the Conference, Derek intends to speak on "Top 10 Security Hardening settings for Windows Servers and Active Directory". But to do this, we need your support in form of vote
Only Top 17 presenters will earn this opportunity so please vote to take ManageEngine'AD Solutions' into the list of top 17.(Vote before February 9.)
You can vote with more than one email!
Kindly Click the Thumbs up icon in the below page & also confirm your vote by clicking the link that you get into your email.
Pls V…
READ MORE
…
READ MORE
In this blog from our ITAM best practice series, you can learn how to keep tabs on the metrics that matter. The goal is to track the right KPIs to drive better decisions.
Generating specific ITAM reports can help you accomplish specific objectives. Let's take a look at a few of those objectives and their corresponding reports. 
If formulating an effective IT budget is your goal, track the
Average cost of a workstation

Average cost of a license

Total asset spending, broken up by vendors

Total value of assets owned
If you are looking to stay license compliant, look at the
Ratio of used to purchased licenses

Software licenses by expiration date

Number of licenses available 
If you need to make effective pu…
READ MORE
Microsoft has been updating its Recycle Bin technology for years. The 2012 version has a GUI and provides a much easier way to restore deleted Active Directory objects. Of course, the Recycle Bin is not enabled by default and can't be removed if it is enabled. But those are small issues compared to the tool's larger issues.
One of the biggest stumbling blocks of the Microsoft Recycle Bin is that it only deals with Active Directory objects (users, groups, and OUs). What about Group Policy Objects (GPOs)? GPOs contain essential configurations that ensure security and other key settings are in place for users and computers. If a GPO is deleted, it can take hours to get it back into production, if it can be bro…
READ MORE
A few weeks ago, we asked you to show us your service desk. Many of you did. In fact, we saw some of the messiest, most creative, and most interestingly organized service desks from across the world. Sure, they're all pretty darn impressive, but our judges had the tough task of whittling down your entries to a short list of winners. Here it is:
Chanakarn Waraporn

John Schmidt

Rachel Andrew

Robert Smith

Mike Hamilton
Congratulations to all the winners. Please look for an email from us about how to claim your prizes. And to everyone else who participated, a huge thank you!
We commend the creative and organized service desks and cheer on the messy ones trying to establish order. If you'd like ServiceDesk P…
READ MORE
An Active Directory administrator has many daily tasks that are essential to the organization. However, the task of ensuring Active Directory can be put back to a working state is not one that is performed every day. No one ever wants to have to recover some or all of Active Directory, but having the correct solution could mean the difference between taking minutes and taking days to get things working again. In the end, it all boils down to uptime and making money for the organization.
The Microsoft solutions of System State, ntdsutil, Recovery Bin, tombstoning, and others have gotten better over the years. However, these technologies do not make a complete backup solution and certainly does not meet the needs …
READ MORE
To catch an attack and attacker, both the administrator and the organization need to be prepared. This can come in a few different forms. One option is a honeypot: a portion of the network that is set up to lure the attacker into thinking there is value within it. In many cases, such as those included here, the honeypot is being monitored and alerts will be sent out when the attacker tries to leverage the honeypot.
For our first honeypot, we are going to manipulate the most sought-after account in Active Directory. Of course, we are talking about the built-in Administrator user account. This account cannot be deleted, so it is often attackers' target. The key to this honeypot is to ensure the attacker thinks t…