The cloud, once known as the future of IT, is now part of modern IT infrastructure. With the growing acceptance of BYOD and employees soliciting critical business-service access on the move, the cloud is ideally suited to balancing these current market trends. It helps IT organizations be cost effective and deliver better IT services.
If you're currently evaluating or have already implemented a cloud infrastructure in your business, you know it can be a tricky project with a lot of unanswered questions. This is especially true if statutory compliance acts such as PCI DSS, FISMA, HIPAA, and/or SOX govern your company. You need to consider a sound information security plan to detect abnormal access to …

We are at the end of 2013. Looking back, it has indeed been a very challenging year for IT departments of organizations, big and small. Even many successful, reputable enterprises hogged the media limelight for unpleasant, IT-related reasons. Security breaches, identity thefts, outages, network failures and other problems led to lost revenue and to damaged reputations from negative comments in social media and press.  Following are a few prominent incidents that happened this year.
1. Adobe hack hits 38 million users
October 2013 – Adobe faced a cyber-attack and lost sensitive data including credit card numbers of at least 38 million users. This was one of the worst cases of hacking in recent time…
Today, we commonly see IT budget reduction, cost cutting, and barriers for potential network circuit upgrades. In this tough economic situation, the motive of a network administrator should be optimizing the current infrastructure for future accommodations.
Optimization plays a major role when it comes to distributed network architecture and when users are around the globe.
How can we optimize the network with the current infrastructure without adding a hardware or software to the network? We'll discuss this below.
The network administrator's role is to ensure that the network is always up and running, and that the performance of the entire network is always running smoothly, even when …
A successful business, like ours, can never be a one-person show, but a star-studded, mega budget gamble! So, this Thanksgiving, we decided to thank the stars of our business.
| | | |
| --- | --- | --- |
| Engineers For the passion you bring into the amazing products you build, which makes any marketer's life ever so easy. | Admin For the beautiful, clean, and pleasant working space we enjoy; no wonder we get "office-sick" after reaching home. | Sys Admins For rushing to our rescue each time we mess up, which is almost every single day. |
| Designers For the sheer user experience magic you weave into our products. | Marketers For beautifully presenting our products to the world. | Support Friends For being there for our users, right from their |
When Windows IT Pro, the IT magazine and community, announced the results of 2013 Community Choice Awards last Friday, we felt the same rare and elusive bliss that a golfer would feel after scoring two aces in one round, nice and clean, with no fluke involved!
Why, you ask?
Well, because ADManager Plus, our Windows identity and access management (IAM) solution, won this year's Windows IT Pro Community Choice Silver award for best Active Directory/group policy product. And this is the third year in a row that ADManager Plus has won this award! Now, that's certainly no mean feat!
That's not all…
ADAudit Plus, our Windows security and compliance product, which got listed as a hot product in 2012 survey for

…
This year (2013), at the Windows IT Pro magazine, ManageEngine Desktop Central bagged the silver and bronze medals in the Best Configuration/Deployment and Patch Management Solution categories, respectively.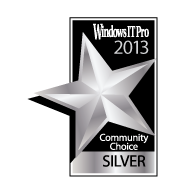 This is definitely a proud moment for us and we thank everyone who made this possible, especially our supporters who voted for us. Our thanks are due to the Windows IT Pro award community as well.
Speaking about awards, Jason Bovberg, senior editor at Penton, says, "The community both nominates and votes for the best products of the year, ensuring a nice breadth of inclusion in the surveys. Our winners have earned a unique honor to stand out among their peers as winners of our Community Choice Awar…
Forrester recently announced the results of their third annual ITSM survey at Fusion 2013, a conference for IT Service Management professionals.  Summing up the experience there in a recent blog post , Forrester revealed that survey results showed that ITSM has largely maintained status quo through 2013 stating 'no news…is news'.
Not everything was status quo though! Forrester said that the MOST significant change highlighted in the survey was in regards to SaaS adoption by service desk teams. In their own words "2013 is the breakout year for SaaS. " When asked how they plan to purchase management and automation software over the next two yea…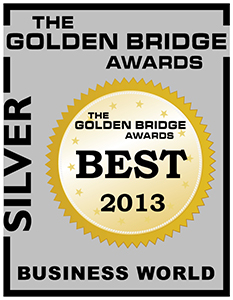 This year, at the Golden Bridge Awards, ManageEngine customer Matt Rooney won silver for his company, BMI Healthcare, in the Best IT team category. Matt is BMI Healthcare's IT Desktop Manager and has been a loyal Desktop Central customer. The Golden Bridge Awards program honors and recognizes achievements and great contributions of all major industries in the world. These awards generate global and industry-wide recognition of the achievements that organizations and individuals make across the world. We are happy to congratulate Matt – and his team – for the win.
We're also honored to have played a role in helping Matt achieve this significant victory for his company. Before Matt found De…
Facebook CFO David Ebersman recently admitted that the social network "did see a decrease in daily users, specifically among younger teens." But given Facebook's performance in the third quarter of the year, who really cares?
Sure, Facebook and its investors might care. After all, Facebook generates a substantial portion of its revenue from advertisers trying to attract customers online. But if there was a decline, it had little if any negative impact on the company's Q3 2013 impressive financial results.
Facebook's Q3 revenue grew 60 percent to $2.02 billion, with profits of $425 million. The daily active user (DAU) count grew to 728 million. And the DAU count for users accessing Facebook fro…
We are excited to announce that ManageEngine EventLog Analyzer recently took home the Gold Award from WindowsSecurity.com. Deb Shinder, MVP (Enterprise Security) reviewed the product before bestowing this award.
We want to thank WindowsSecurity.com for giving us an opportunity to have our product thoroughly reviewed by Shinder, a seasoned security professional. Thank you Deb for setting aside some time to evaluate EventLog Analyzer.
"The vendor (ManageEngine) actually cares about what the IT pros using their solution want and need" Shinder said "This solution manages to be extremely full featured without being complicated. Despite a couple of moments of confusion as I got acquain…