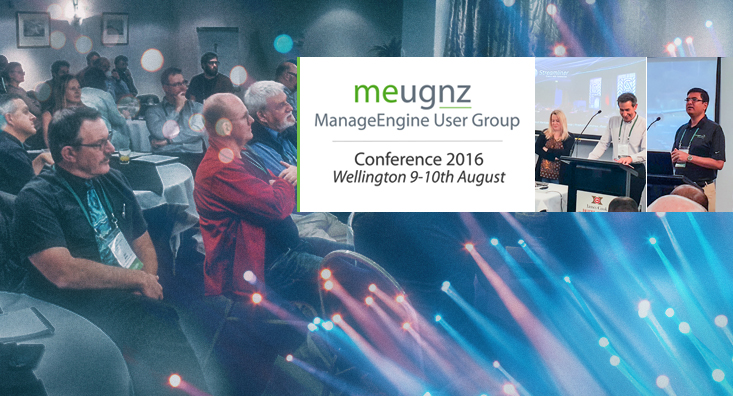 New Zealand may be known as the place where Hobbits and Elves live, but did you know we have the honour of creating the world's first official
ManageEngine User Group (MEUGNZ)
? It's taken a little bit of time to get to this point and it still has some challenges ahead, but it exists and it's real. Paul Phillips from
Soft Solutions
, the ManageEngine distributors in New Zealand, and I for a number of years had talked about the possibility of getting people together, but he finally felt the timing was right to start actually testing the waters. It's thanks to him and the team at Soft Solutions that things actually started happening. I was onboard straight away. I've always been a massive fan of the Mana…
READ MORE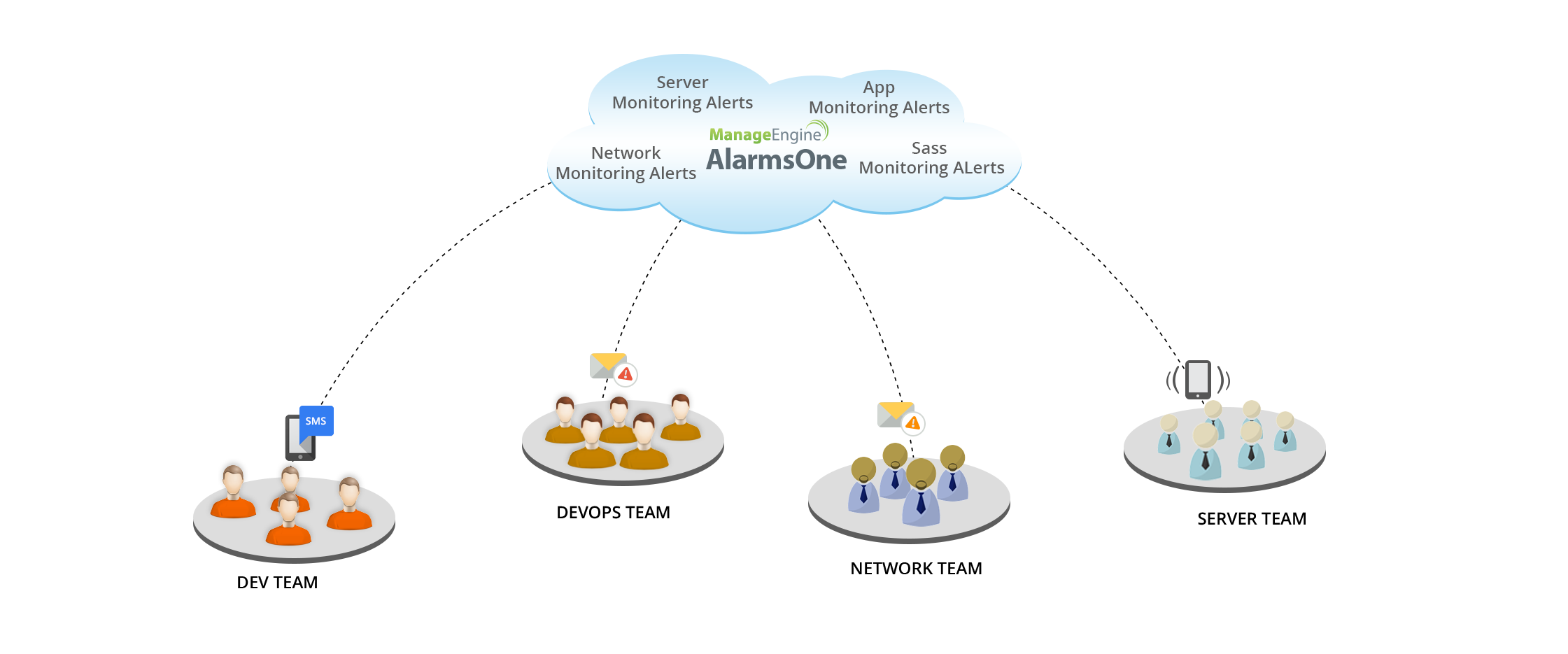 Alarms
are critical
in
almost
every industry. Alarms alert organizations
to perceived threats,
and
each
alarm
must
be addressed
before
the threat
it identifies
has a chance
to materialize
and
​
cause
serious damage.
When
it comes
to
the
IT industry, infrastructure monitoring plays a major role
to
ensure
100 percent 
uptime
and
to
ensure
that
an outage
or service failure doesn't disturb
productivity.
To track abnormalities, outages,
and
the overall
health
of
the network
and applications,
IT
administrator
s
around
the globe
use network monitoring
and a
pplication mo
nitoring tools.
These monitoring tools poll
the network devices
and applications
at regular intervals
to check
the
health
of netw
…
READ MORE
Whew! Thank goodness 2014 is over! Well, at least if you are considering the year's security issues, attacks, leaks, and password
​
issues
. As a security and Windows Active Directory professional,
​
I feel like I have earned the right and it is the appropriate time to say, "I told you so."
​
Let me put this into perspective, to prove my point:
2014 financial services firms – $20.8 million lost to breaches

2014 tech companies – $14.5 million lost to breaches

2014 communication providers – $12.7 million

lost to breaches

Ebay

– 150 million user accounts compromised due to phishing attacks, users asked to change password immediately

Home Depot – 56 million credit card
…
READ MORE
ManageEngine is gearing up for the largest technology show in the Middle East:
GITEX
. This is our seventh straight year at GITEX, and this time, we'll showcase our entire range of solutions, from network to security. IT security was a top concern among the GITEX 2012 attendees who stopped by our booth. We had many organizations express interest in our
IT security solutions
, which are helping enterprises, banks, financial institutions, and education institutions in the Middle East improve productivity, reduce costs, bolster security, ensure reliability, and offer better service to their customers. If you'll be at GITEX 2013, please visit us in Hall 7, booth A 7 – 10, where we̵…
READ MORE
A round up of the global coverage ManageEngine has received in the last three weeks.
Privileged Password Management Software for MSP's
:  At Infosecurity Europe, ManageEngine launched the industry-first solution, developed specifically to address the unique privileged identity management challenges faced by MSP's.
Industry First 'Enterprise Search' for IT teams
: Sridhar Iyengar, vice president of product management, ManageEngine shares the benefits of IT360's unified search console that is capable of searching databases of any third-party IT management and business applications,   without requiring the user to understand the under…
READ MORE
On March 7 and 8, history was written in Dubai at MEUCT12 and we are thankful to everyone who helped us write it. Especially, our customers in the region. We want to say a huge THANK YOU for the overwhelming support you gave us, during the first Middle East User Conference & Training in Dubai. We had more than 300 attendees over two days. Both days went as scheduled. Day 1 had its share of thought-provoking keynotes (Forrester Research), refreshing customer case studies (ZADCO), industry-perspective analyst talk (Frost & Sullivan) and interactions between customers and ManageEngine staff. Day 2 was fully devoted to product training. Two tracks – ITSM and Network, with trainings in OpMa…
READ MORE
The response to our ManageEngine Middle East User Conference & Training (MEUCT12) has been overwhelming. We have got more registrations than what we planned for but instead of shutting doors, we decided to expand the room. We have spoken to the hotel and they have been very kind in allowing us to have more guests at the conference.
There are two more days to take advantage of the US$99 deal on training at MEUCT12. Till Feb 29, you can register for the conference & training at just US$99 (AED 363.5). After that the price will go up to US$199 (AED 731). If you are planning on walking in on March 7, could I encourage you to register now? It will help us plan the event better and make sure you have a seat at the show. To ge
…
READ MORE
After our successful User Conferences in New York, San Francisco, Boston, Chicago, Dallas, London and other cities in the Europe, we've been bombarded with questions about a User Conference for ManageEngine lovers in Australia and New Zealand. Now, we don't say "No". So, we're gearing up to host ManageEngine's first Australia User Conference at Melbourne and Sydney. Mark your Calendars and Be There! Melbourne &nbsp…
READ MORE
On
March 7 – 8, 2012
, ManageEngine is coming to the Middle East. We are organizing our first user conference and training and we are inviting all our customers in the region. If you are part of the UAE, Saudi Arabia, Kuwait, Bahrain, Oman, Qatar, Turkey, Jordan and Egypt, you are welcome to join us at
The Address Hotel – Dubai Marina
on March 7,8. The Middle East User Conference & Training (MEUCT) is planned for two days:
Day 1

will have industry analysts, discussions with ManageEngine product management team, case studies, customer panels where you get to meet your peers and the development team.

Day 2

will have two tracks. We will conduct in-depth trainings in our featured products and ManageEn
…
READ MORE
ManageEngine is going to be at Cisco Live London on Jan 30 – Feb 3. We will be at booth E81/84. We have three conference passes to give away. These tickets (worth £1,795) will give you access to the Conference sessions (Networkers Technical/Developer Network/Service Provider Programs) and the World of Solutions (Exhibition space). If you would like to get a hold on one of these passes, here's what you got to do –
Like us on Facebook.

Tell us why you like/dislike ManageEngine.

Simple rules for the giveaway:
The giveaway will be open till Jan 26, 2012 – 3p.m. (GMT). No submissions after that will be included in the giveaway.
Winners will be intimated via email on Jan 27, 2012.
Liking us on Faceb
…