Troubleshoot your IP addresses and switch ports faster and smarter!
Managing and troubleshooting your network IPs and ports effectively can become difficult if hands-on network monitoring  by your IT team is required at all times. Ever wondered if you can monitor your IPs and endpoints on the go? If yes, the solution you need is the OpUtils mobile app. Take your IP address and switch port management tool wherever you go, with the new OpUtils mobile app that enables you to manage your network resources—anywhere and anytime!
OpUtils' new mobile application for iOS and Android allows you to proactively monitor your network addresses and ports, right from your smartphone or tablet. Stay up to date with your network resources, and get instantly notified whenever an IP and interface event arises.
Enhance your IP and switch port management solution
ManageEngine OpUtils offers you a real-time IP address and switch port management solution with end-to-end mapping of network resources. The OpUtils mobile app enables you to monitor your network resources on the go. You can navigate through your agile subnet hierarchies, block rogue devices entering your network, map devices to ports, and boot remote devices with Wake-on-LAN remotely with this versatile application. 
Highlights of the OpUtils mobile app
IP address space tracking: View your network address space, its subnets, and IP addresses along with its status, availability, IP address reservations, and more.
Device and interface information: Quickly view all your network devices and interfaces, along with specific information such as their Location, Last Alive Time, Last Scan Time, and more.
Performance metrics at a glance: View your network resources performance, availability, and utilization, with comprehensive insights into each network interface and subnet.
Network resources summary: View network device type, Active Directory (AD) status, network interface card (NIC) type, domain name system (DNS) summary status, and more in the app's dashboard.
Remotely resolve network issues: With its in-app network tool set, you can now troubleshoot your network issues with tools like, Ping and Traceroute.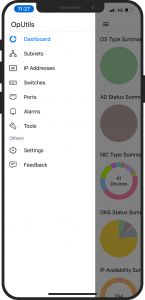 .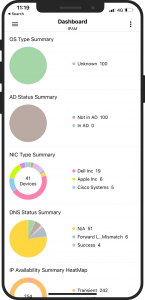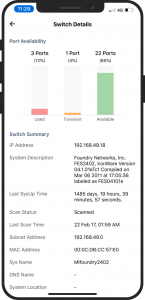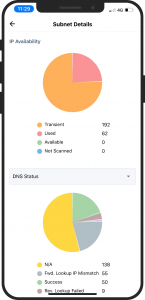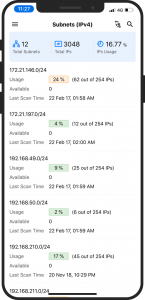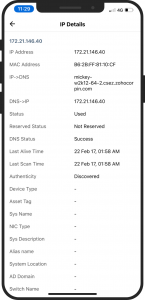 Download the app now!
Get started with OpUtils–a complete IP address management and switch port mapping solution. Download a 30-day free trial!
OpUtils is a part of the ManageEngine ITOM suite of solutions. Apart from IP address and switch port management, our ITOM suite also has solutions to streamline network monitoring, server monitoring, application monitoring, bandwidth monitoring, configuration management, and firewall security and compliance. This truly makes our ITOM solutions the ideal choice for over 1 million IT admins worldwide.