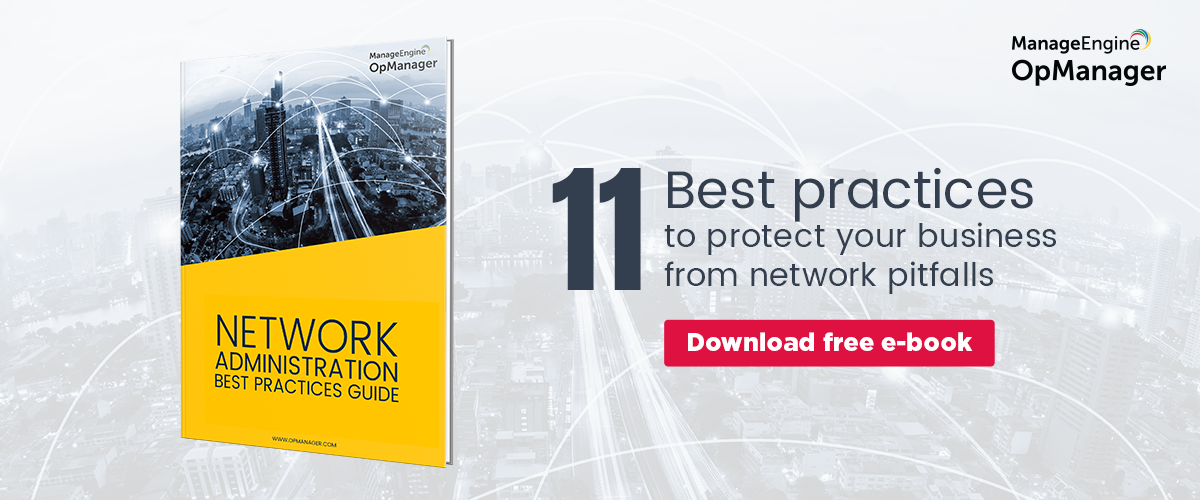 Network administration is a job that's easier said than done. The heterogeneity of the devices in a network, coupled with their various functionalities, configuration parameters, and the data that they work with, all together make managing a network a very complex task—and that is why network administration is not just a job. It's an art. And just like in every art, to succeed in it you first have to master it.
How do you master the art of network administration? The key lies in developing the right network management strategy—one that works for your organization both financially and functionally. The cost of implementation should fit well within your budget, but at the same time, you also need a solution that can help drastically reduce downtime and network faults.
To help you in your quest to master the art of network administration, our folks at OpManager have come up with an e-book, 11 best practices to protect your business from network pitfalls. It consists of tried and tested network administration practices that will help you formulate the right network management strategy for your organization.
Grab your free copy of the e-book now and kick-start your journey towards a fault-free network !