OpManager helps enterprises monitor their network, devices, servers, firewall, and more. While all this helps keep your systems up and running at all times, effectively managing alerts is another challenge altogether. If you're using a number of IT management tools, it can be hard to address issues like alert noise, inflexible on-call scheduling, and escalations. We at ManageEngine wanted to simplify alert management for you, so we tightly integrated OpManager with our all-in-one alert management tool, AlarmsOne.
How AlarmsOne helps:
AlarmsOne is a cloud-based app from ManageEngine that caters to all your alert management needs. Integrating OpManager with AlarmsOne makes managing hundreds of alerts in a day much easier. Here are a few ways you can leverage AlarmsOne to make your alert management simple, yet effective:
View and respond to your IT alerts from anywhere.
Integrate all your IT management apps with AlarmsOne to manage all your IT alerts in a single console.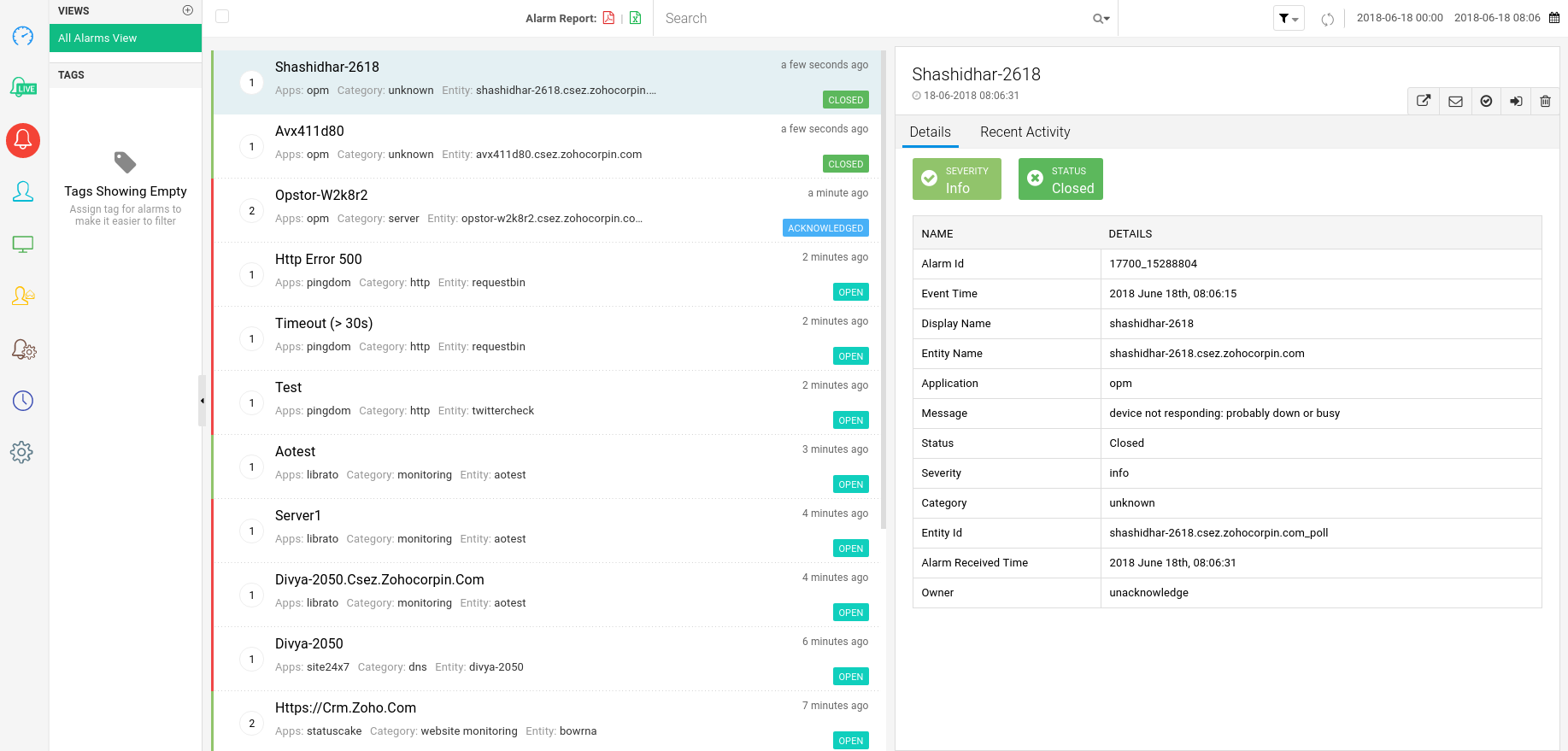 Curb alert noise, track critical alerts, and expedite actions.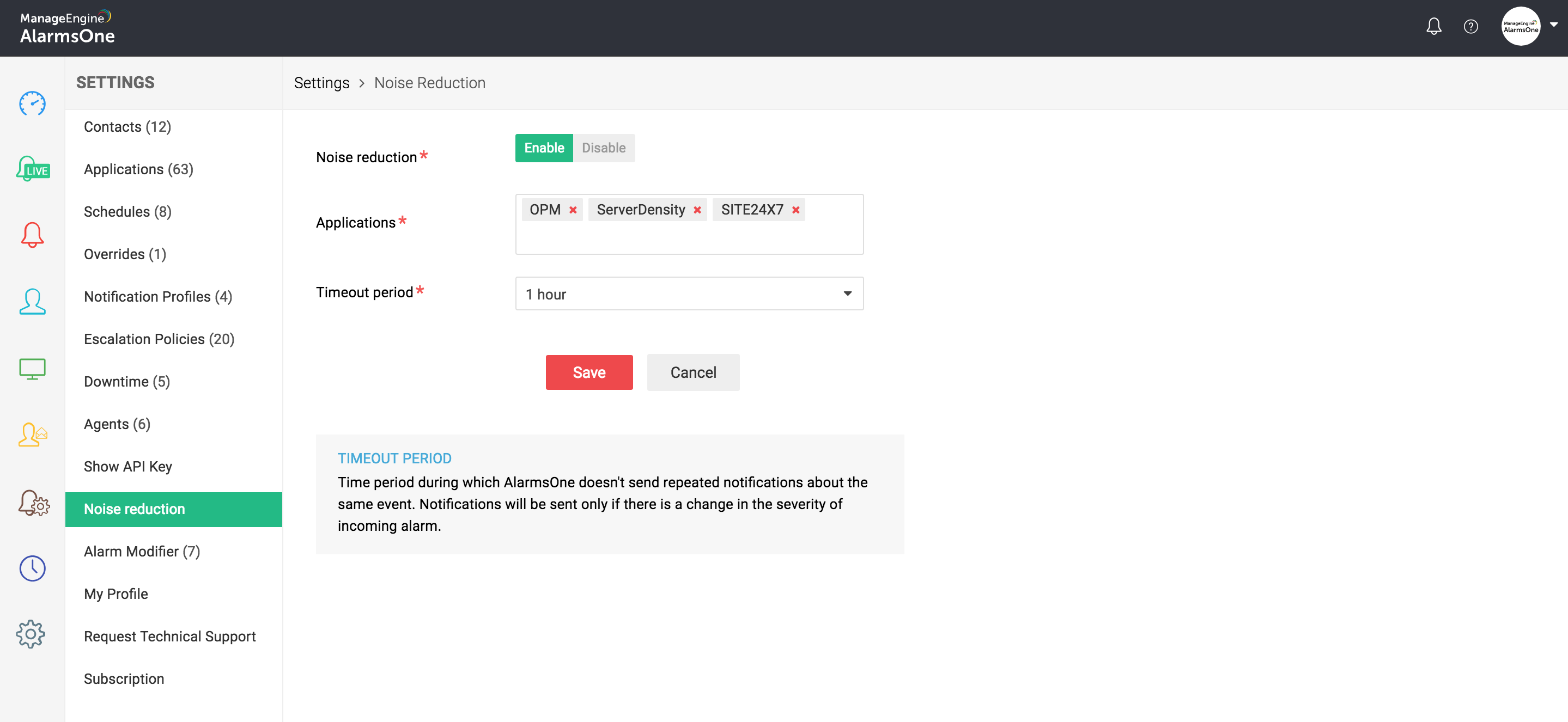 Add teams in AlarmsOne, create on-call schedules, and manage your workforce with ease.
Escalate alerts and notify the right person at the right time through email, SMS, or phone.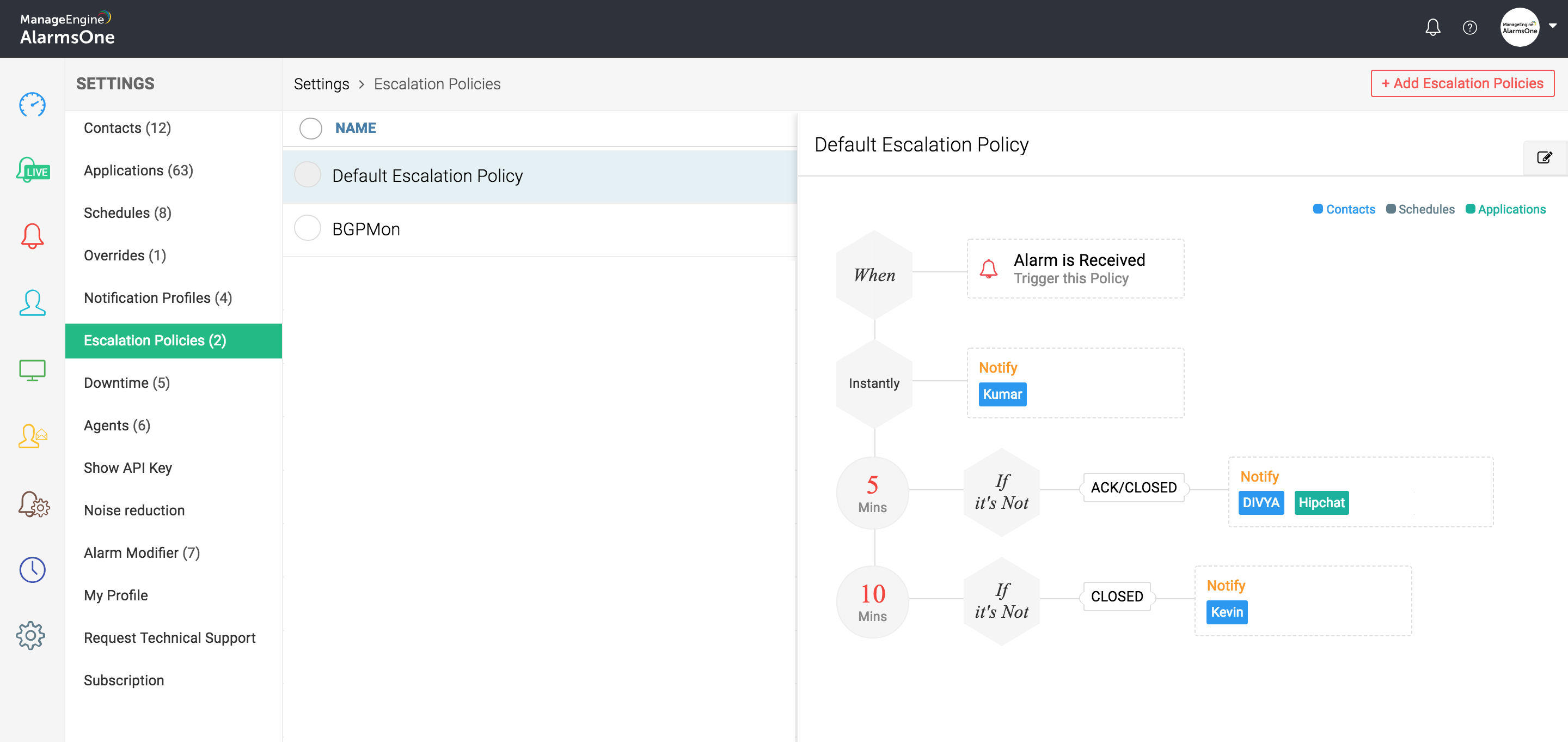 Discuss incidents with your team in Slack, HipChat, etc.
Automatically create a ticket in your help desk tool when an alert is triggered.
How to integrate:
You can enable this integration in just a few clicks. Log in to OpManager and go to the Add-On/Product Integration section. Select AlarmsOne, enter your AlarmsOne API key, read our privacy policy and tick the check box, and then click Integrate. It's that simple!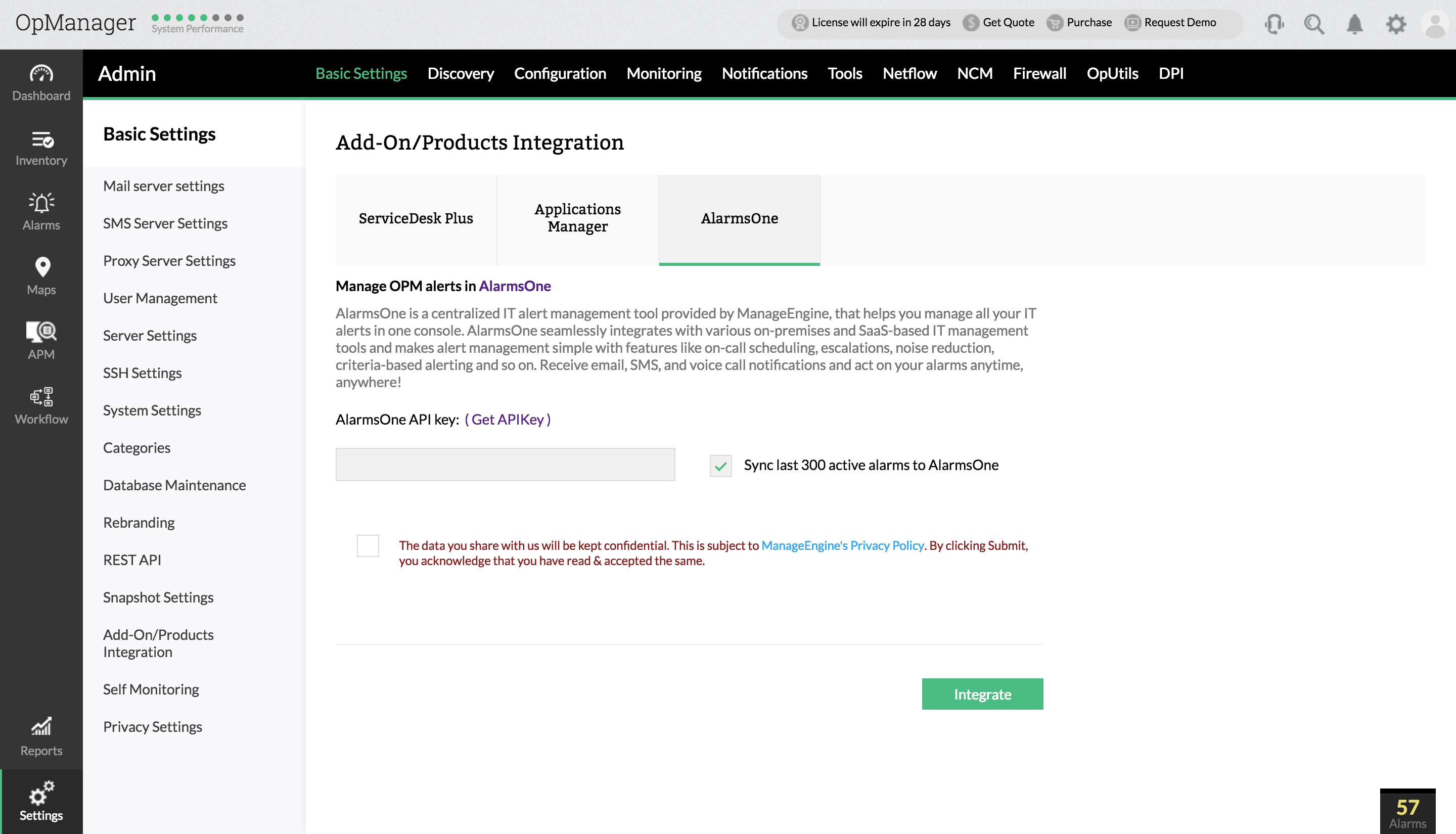 New to AlarmsOne?
If you don't have an AlarmsOne account, don't worry. You can create one in a few seconds. Clicking the Get API key link during the integration process will also take you to AlarmsOne's sign-up page. Enter your email and a password to create your account.
Once you've integrated OpManager with AlarmsOne, log in to your AlarmsOne account to add your team members and configure on-call schedules and escalations.
AlarmsOne offers a free Premium account with limited SMS/Call alert credits for 90 days for all users who set up this integration. After that, you can choose between our Free, Basic, and Premium plans based on your alert management needs. Using our Free plan, you can add up to three technicians and three applications, including OpManager.
With this new integration, we believe we can help you reduce the complexity involved in managing your IT alerts. If you want to see this integration in action, request a personalized demo. Our team will contact you and introduce you to easy alert management.