With Internet bandwidth being costly and transmission of business critical data being a priority, tracking of bandwidth taken by fun and entertainment sites is an essential in bandwidth management. Such tracking helps ensures that bandwidth taken for traffic to fun sites does not affect business critical applications traversing over the Internet links.
NetFlow Analyzer and NetFlow technology can be used for detailed traffic and bandwidth analysis to identify the applications used, find the hosts involved with the traffic and trace their QoS markings among many other reporting capabilities. But, how exactly would you distinguish between normal HTTP traffic and the traffic to sites such as facebook, myspace, youtube, sports sites and so on?
NetFlow Analyzer provides multiple options to track the traffic to specific sites or departments, separating them from the normal traffic for easier view and analysis. One is through the capability to combine application mapping with IP Address, network or range, helping categorize applications which use the same port but have different hosts involved as separate applications.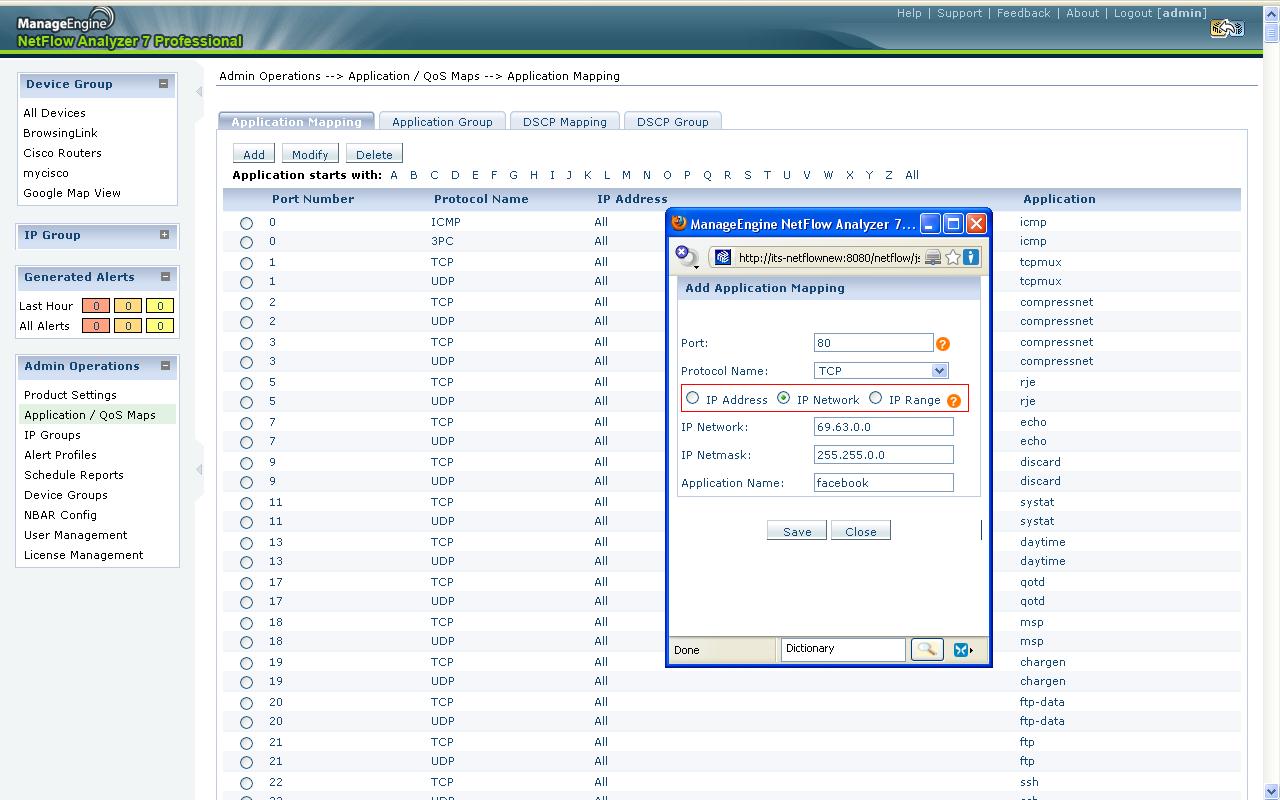 Such a mapping will show the traffic to this certain site in the list of total applications for an interface, thus giving you an idea on how much of the total traffic was taken by users connecting to the social site.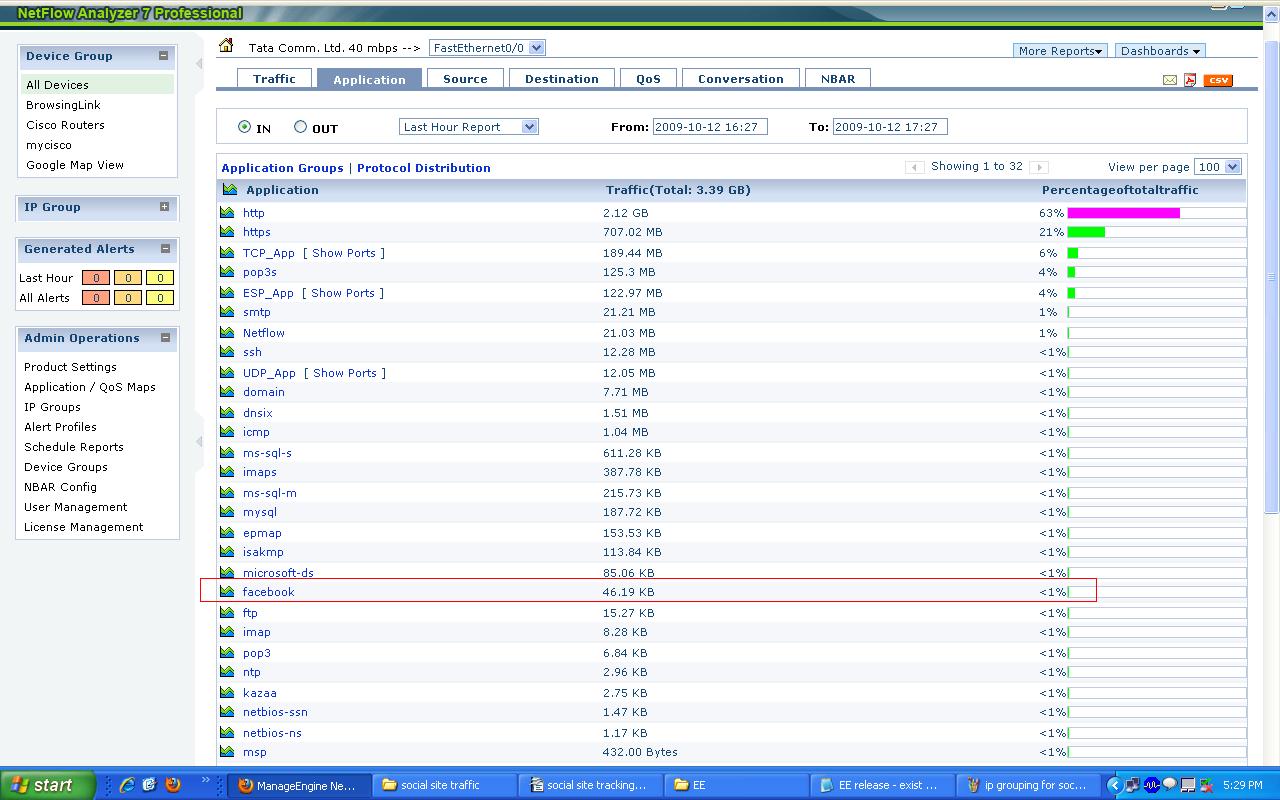 If this sounds good, check the next option we have. The IP Group option in NetFlow Analyzer lets you group together IP Address, network or range, applications or a combination of all these as a separate category and see their specific reports. Such a grouping helps categorize the complete network traffic to fun sites, lets call them social sites, see the hosts involved and how much each are using every hour/day and even custom time periods. Sounds better ?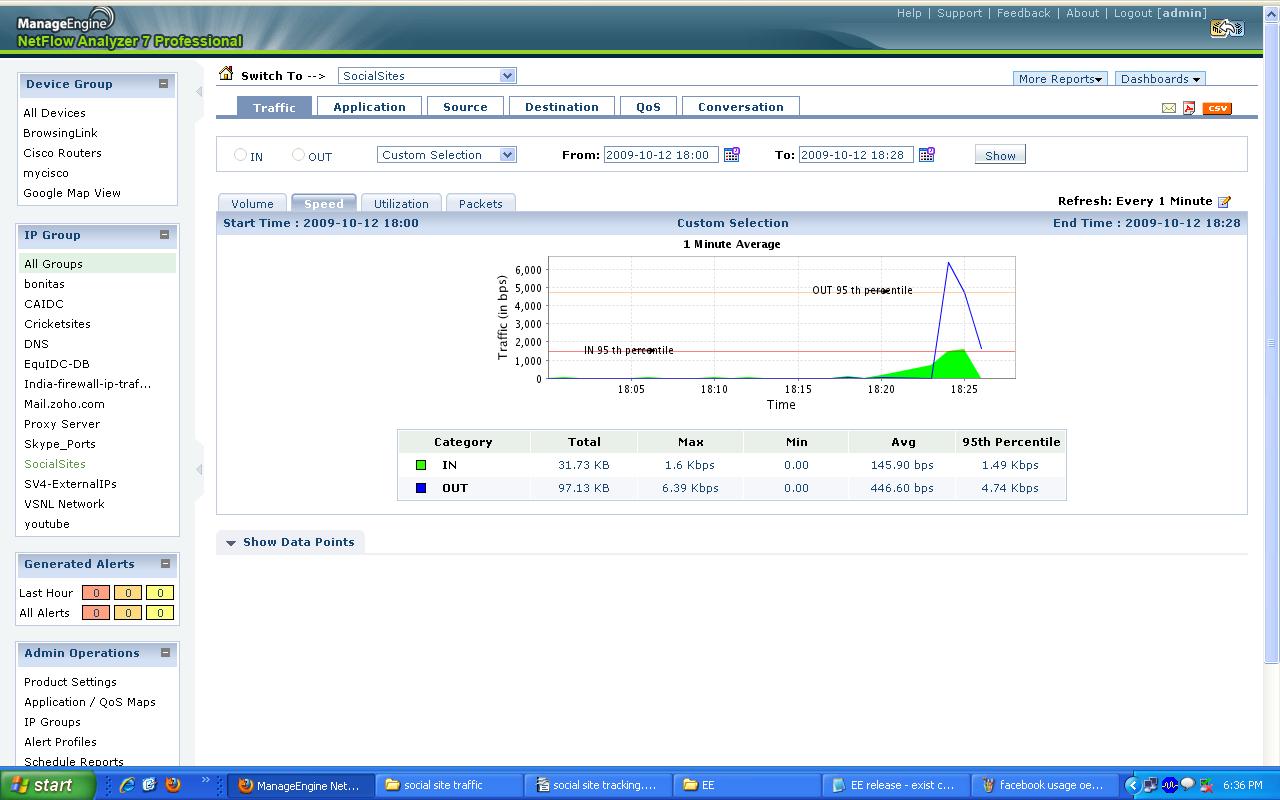 Both these features can be used to quickly categorize applications based on their source and destination or to categorize traffic separately with a combination of criteria.
The feature is not limited to just classifying social site traffic, but can be used for traffic to a specific branch or office, traffic related to any business critical applications, and so on. Do let us know your suggestions on the product and its features and what more you would like to see in the future.
Download | Interactive Demo | Product overview video
Regards,
Don Thomas Jacob