ManageEngine brought home its first set of accolades for 2020: two InfoSec Awards presented by Cyber Defense Magazine at RSA Conference 2020. Amidst the over 3,000 cyberdefense innovators that were assessed by Cyber Defense Magazine for its 2020 InfoSec Awards, ManageEngine was recognized for its identity and access management (IAM) offering, AD360, and for its insider threat prevention in Log360. The InfoSec Awards recognize companies that offer unique, compelling value propositions for cybersecurity and defense, irrespective of whether they are a start-up or a well-established public company.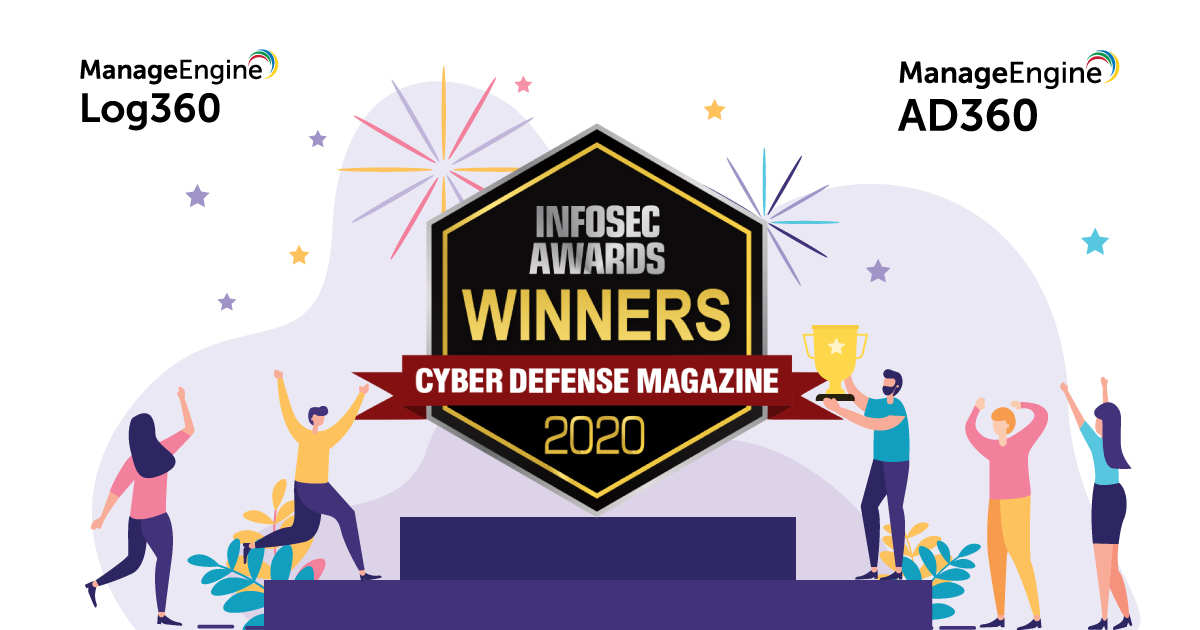 "We are thrilled to be recognized as a Hot Company for Identity and Access Management, and a Cutting Edge vendor for Insider Threat Prevention," said Director of Program Management, Manikanandan Thangaraj. "With over 50 products and a presence in more than 190 countries, we have been redefining IT management with our extensive business know-how. Over 180,000 organizations trust us to simplify their IAM and cybersecurity. Our security-first approach has brought our customers automated user life cycle and entitlement management, adaptive authentication, and risk assessment and threat intelligence for enhanced identity governance. We are constantly releasing new capabilities to stay ahead of the dynamic threat landscape, such as score-based risk assessment, threat corroboration, and anomaly detection powered by machine learning (ML)."
ManageEngine AD360, which combines user provisioning, self-service password management, and single sign-on (SSO) capabilities, is a one-stop solution to address all IAM challenges.
 Detecting insider threats is a major security challenge for organizations today. Insiders possess knowledge about the network and are authorized users, so their malicious actions look legitimate. Behavioral analysis is the key to detect internal attacks. Our SIEM solution, Log360, provides ML-based user and entity behavior analytics (UEBA), helping administrators predict, detect, and prevent insider threats by spotting deviant user behavior.
 On top of being recognized in the InfoSec Awards, Log360 was recently positioned in Gartner's 2020 Magic Quadrant for Security Information and Event Management for the fourth consecutive time. ManageEngine was also recognized as Gartner Peer Insights Customers' Choice for SIEM in 2018 and 2019.