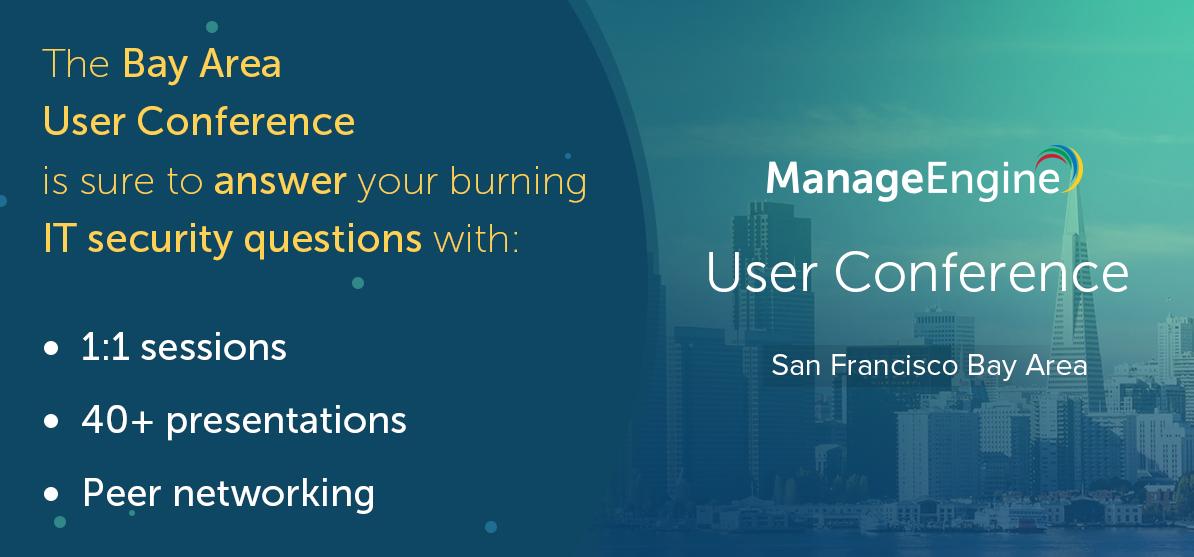 We hold User Conferences around the world every year to provide our customers with product updates, hands-on training, and in-depth demos. We've already been to Australia, Turkey, Dubai, and Mexico this year, and our next User Conference is at our very own office in Pleasanton, CA on May 23rd and 24th.
Across two days and three tracks, we have more than 40 presentations lined up. Will any of these sessions deal with IT security? You bet. Many of our products focus on security, so whether you need to comply with a particular regulation or you're just trying to improve your organization's security, we've got you covered. Just spend most of your time in Track Three, which is all about security information and event management (SIEM), identity and access management (IAM), and Active Directory.  
One of the biggest stories in IT security recently has been the implementation of the General Data Protection Regulation (GDPR). This regulation has implications for any organization that processes the personal data of European Union citizens, regardless of where that organization operates. The GDPR takes full effect on May 25, 2018, so this conference comes at the right time for you to get the last-minute tips and solutions you need to become GDPR-compliant.
In Track Three, we'll cover ADAudit Plus, ADManager Plus, ADSelfService Plus, as well as other AD products that help manage, secure, and integrate with your cloud solutions. This is where you'll learn how to meet stringent compliance needs and the strategy for effective privileged access management. If your organization is required to meet the GDPR, we'll be providing information on how our products help secure personal data. We also have a dedicated site to guide you through the GDPR articles and the solutions you need to meet them.
If your particular GDPR or security question isn't addressed in one of our presentations, there's always one-on-one sessions available with our IT experts. And speaking of IT security, we've developed our own in-house VR game, Hack Attack, to make fighting security threats a little more fun. Feel free to play Hack Attack during one of our many food breaks—our conferences are known for their awesome food.
Beyond that, we also have sessions on many of our other products, including Desktop Central, Site24x7, and our flagship ITSM product, ServiceDesk Plus. Feel free to attend whichever presentations suit you best; our goal with this conference is to help you bring your IT together. There will also be opportunities for you to network with peers from all corners of the industry.  
Tickets are $199 per person and include food, parking, and full access to the conference—no extra fees! We hope to see you there.