Five worthy reads is a regular column on five noteworthy items we've discovered while researching trending and timeless topics. This week, we explore the fundamentals and facts surrounding the GDPR.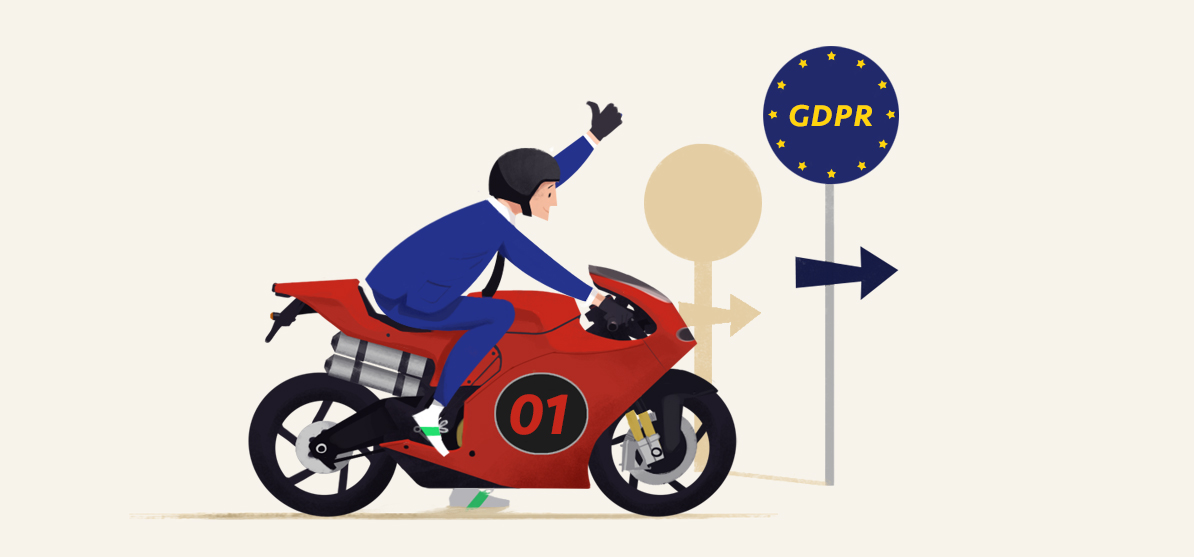 The European Union's General Data Protection Regulation (GDPR) is the new kid on the data privacy and security block. Global enterprises (both within and outside of Europe) that handle the personal data of EU citizens have been mandated to comply with this new, more stringent set of data protection rules starting May 25, 2018. The GDPR has dominated discussions about data security recently, but why has this particular regulation been garnering so much attention? Let's find out.
There are two significant goals driving the motivation behind this regulation. First, to give EU citizens control over how their personal data is handled by enterprises, no matter the industry or size. Second, to help enterprises establish a transparent, legally-solid and more data-secure business environment. With this regulation in place, data controllers will have to notify a superior authority about the occurrence of a data breach, the consequences of the incident, and the mitigations for potentially adverse effects.
Failing to comply with this law will cost enterprises a hefty penalty of up to four percent of their annual worldwide revenue or €20 million—whichever is higher.
With the deadline for compliance right around the corner, here are five helpful reads to accelerate your compliance process:
While there's a sea of information about the GDPR floating around the internet, a GDPR readiness survey from a few months back reveals that over half of the respondents say that their organization is either not concerned about the GDPR or are unaware of its relevance for their business. What's more concerning is that while the rest of the respondents want to comply with the law, they don't have a plan in place for it yet.
In addition to the facts floating around, there's a common mindset that the GDPR is completely IT-specific—but that's simply not the case. The GDPR has widespread implications for an organization as a whole, including its marketing and sales divisions. As a result, we strongly recommend enterprises make a timely and informed decision for becoming compliant by first understanding the fundamentals of this new legislation as well as the impact this regulation has on businesses.
After all, complying with the GDPR will boost customer trust in your organization. And what company doesn't want to be seen as transparent, secure, and trustworthy in the eyes of their customers?
Procrastinating any longer may lead to a hefty fine and damage to your brand and its reputation. That said, you now have two options—kickstart your GDPR journey or roll the dice and hope for the best. 
Let us know what you think in the comments section below.