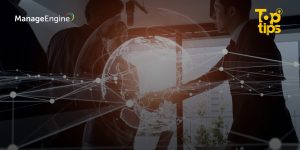 Warren buffet once famously said, "It takes 20 years to build a reputation and five minutes to ruin it." The same goes for your organization and the trust customers place in it.
According to Adobe's 2022 Trust Report, 44% of global consumers will spend $500 or more each year on the brands they trust most. This particular report speaks volumes on how imperative customer trust is to business.
Further, Adobe mentions that "younger consumers (Gen Z and Millennials) are even more likely to say they will spend $1,000+ with their most trusted brands." So it's high time organizations realize the importance of customer trust and start to prioritize it when they're looking to market or sell their products.
To start, here are a few ways in which you can implement technology to earn the trust of your customers.
1. Constant communication
Effectively communicating with your customers can be a game changer in strengthening their trust. When you share relevant information and consistent updates with your customers, it shows that you value them.
Moreover, instant responses to problems and questions can elevate customer satisfaction. According to Khoros, 83% of customers agree "that they feel more loyal to brands that respond to and resolve their complaints."
But it's not feasible to hire hundreds of employees simply to respond to support questions. Times have changed and automation and AI have taken over many communication channels. So it's time your organization incorporates these emerging technologies to elevate customer satisfaction and improve customer trust.
2. Make it personal
Technology has paved the way for personalized experiences, and customers today expect nothing less.
Personalized experiences show that you value your customers' unique needs and preferences. According to Exploding Topics, "60% of consumers say they'll become repeat customers after a personalized shopping experience."
Collect, track, and analyze customer data such as purchase history, browsing behavior, and demographic information to offer personalized recommendations, offers, promotions, and communication. This can drive brand loyalty and bring in higher returns.
3. Secure customer data
Customers feel that they can trust your brand when they know their personal information is being proactively protected.
For instance, online transactions must be encrypted through reputable, secure payment gateways, and customers should be assured that their financial information is secure when they make purchases online. Implementing robust security measures around customer data and putting privacy first will be a promising step towards building customer trust.
Overall, it's clear that technology has unraveled new ways of earning customer trust. However, this column merely scratches the surface; there's a lot more to learn and a lot more to explore. And it has never been a better time for technology and innovation, so use them to create positive personalized experiences and to connect with your customers on a deeper level. These measures foster long-term trust and loyalty—something most companies have been competing for.