Five worthy reads is a regular column on five noteworthy items we've discovered while researching trending and timeless topics. More than ever, now is the time for organizations to prioritize data security. This week we look at some data security trends that are shaping the industry today.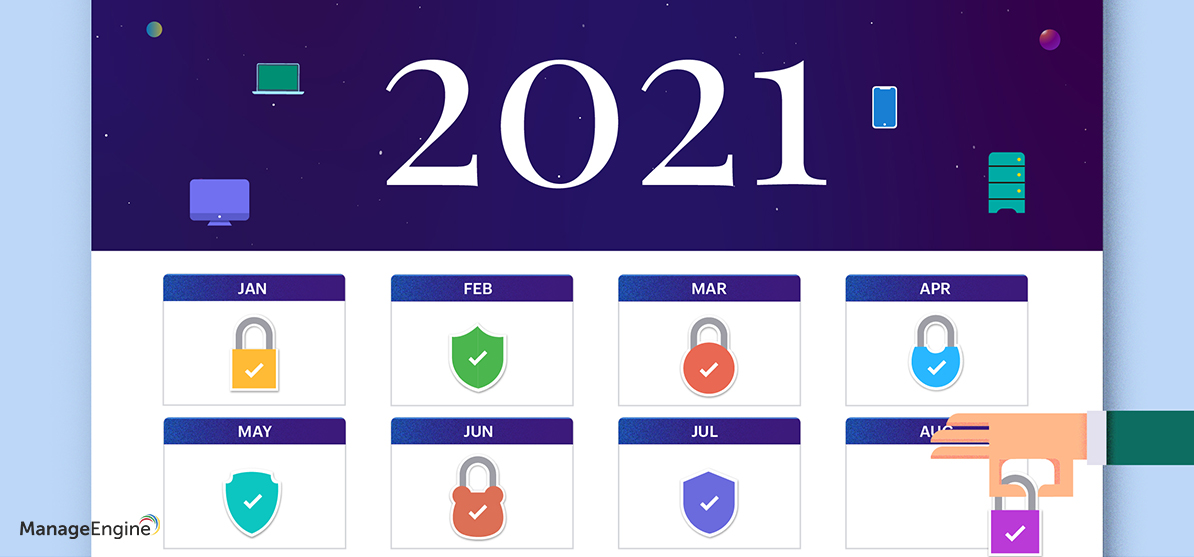 Illustration by Balaji KR
A recent study conducted by RiskBased Security has labeled 2020 the worst year for data security with a shocking 36 billion records compromised, twice the number from 2019. The trend analysis shows that the number of compromised records keeps increasing year by year and, if left unchecked, could become a perpetual upward trend.
Of the 17 percent of breaches that originated from within the organization, an overwhelming 67 percent occurred from errors such as misconfigured databases, and lost devices. This can be controlled by the organization through frequent employee training on security best practices, and reinforcing the principle that every employee is a gatekeeper of data security.
Over the past four years, data breaches have been observed infiltrating the highest levels of security. Politically motivated hacking, or "hacktivism", was noted as a serious threat in influencing the 2016 United States presidential elections, and with the pandemic taking center stage in 2020, the cybersecurity industry seems to be more focused on other, more pressing issues. Numerous databases claiming to contain American voter information have been shared and discussed on various Russian and English-speaking platforms, reports IT security news site Threatpost. Breach of data most often results in the misuse of data, and that is why companies trusted with millions of customer records must prioritize data security in the new year.
Want to learn the latest about the world of data security? Let's dive into five essential reads about the importance of maintaining data security and how to avoid breaches.
1. The top 10 data breaches of 2020
There were quite a few notable instances of data breaches in 2020. From the hacking of high profile Twitter accounts to a drastic increase in social engineering attacks, the year was rife with security violations. In this article, Security Magazine lists the top 10 data breaches that occurred in 2020, and gives their predictions for 2021.
2. The Twitter Hack: How Did They Do It?
Last July saw the brazen hacking of some high-profile celebrity Twitter accounts, including the verified accounts of Elon Musk, Bill Gates, Joe Biden, Kanye West, and Barack Obama, to name a few. Tweets sent from all these accounts were pushing the same bitcoin scam. Although surprised at first, Twitter officials were able to scramble and mitigate this breach quickly. In this story, the author of Cybersecurity for Beginners, gives his opinions on how the attack could have been formulated and executed.
3. The 10 Biggest Healthcare Data Breaches of 2020
Even to the seasoned analyst, it is disheartening to learn that the healthcare industry has been the primary target of data breaches in 2020, even as providers are struggling to combat the ongoing pandemic. Threat actors have taken advantage of a crisis, bombarding healthcare providers through numerous COVID-19 fraud schemes and phishing attacks. Learn about the devastating effects of these breaches and the measures that providers are taking to keep them in check.
4. Insider Threat Statistics for 2020: Facts and Figures
With 17 percent of all data breaches originating internally, it is absolutely necessary to understand the causes and what measures organizations are taking to prevent them. Despite the actions taken to increase awareness, the frequency of insider attacks seems to be on the rise, and forecasts for 2021 aren't optimistic. In this article, learn how insider threat reports help detect dangerous security trends, and help build counter-measures to combat them.
5. Predictions 2021: The Path To A New Normal Demands Increased Cybersecurity Resilience
As 2021 sets the baseline for the transition into a new normal, organizations must continue to adapt to new business models and changing customer expectations. This creates a significant impact for IT and IT professionals worldwide. In this article,  a principal analyst with Forrester provides a list of her predictions for cybersecurity in 2021.
Last year was a year of uncertainty for all of us. Organizations were forced to make decisions they weren't necessarily comfortable with, often ushering in many changes in their business models. The path for 2021 seems to be more defined thanks to the trends observed in the previous year. This year, let's resolve to make data security the topmost priority.