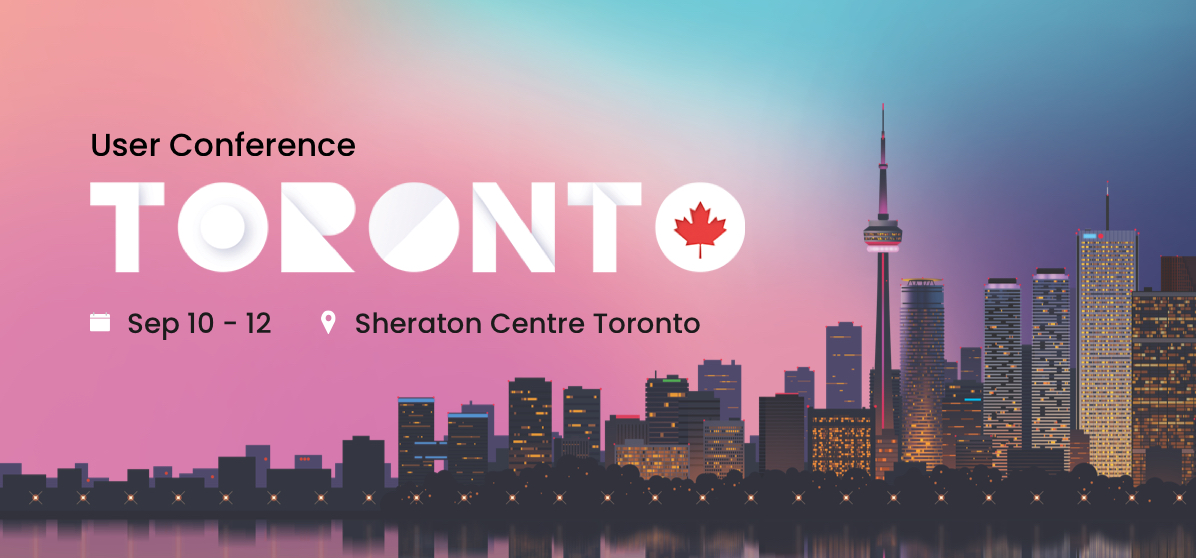 The Raptors winning the NBA title may not be the only big thing to hit Canada in 2019. In two weeks, we'll kick off our first-ever User Conference in Canada on Tuesday, September 10, in Toronto. Instead of the usual two-day event, we're delivering three days of sessions on IT management solutions and industry trends.
We strive to ensure that all our products deliver great value to our customers. This conference provides the perfect opportunity to receive training on our products and meet the experts behind the products and solutions you use and depend on.
If there's a new feature or upgrade, you'll be the first to hear about it at our User Conference. We'll help you discover a feature you never knew existed that could be helpful in your line of work!
One attendee from our past User Conference in Dubai summed it up nicely:
"This has been one of the best conferences I have attended, and I look forward to implementing many of the features I have learned. The ManageEngine team is AMAZING."
Another customer said:
"The dedication of the ManageEngine team, their presentation, and product reviews were a welcome change from attending other conferences that are mostly sales pitches."
The conference begins with keynotes from two of ManageEngine's key decision makers. President Raj Sabhlok opens with a discussion of IT's role in the cloud era. Vice President of Product Management Rajesh Ganesan's keynote covers one of the biggest topics of the year, digital transformation. We'll start the final day of the User Conference with another keynote from Vivin Sathyan titled, "Trust me, AD needs to be secure too!" Afterwards, we're opening the floor for a Q&A session with the ManageEngine team.
Those four sessions are just the tip of the iceberg. We'll present three tracks every day of the conference; one track will focus on our ITSM solution ServiceDesk Plus, another on our Active Directory management tools, and the third on our ITOM and endpoint management solutions. Our tireless presenters will hold dozens of sessions on how our IT management tools can help you secure your organization and streamline IT operations.
We've designed this conference agenda to address one key piece of past attendees' feedback: some customers noted they missed important information at the User Conference because they had to choose between two sessions held simultaneously. Well, not anymore. We're repeating some of our most popular sessions—like "Automating patch management and securing web browsers to combat cyberattacks" and "Transforming your service desk into a powerhouse of efficiency"—on Day 3 of the conference so you won't miss a thing.
Our Toronto User Conference will offer a lot more in addition to IT best practices, a first look at product roadmaps, and one-on-one sessions with our product experts. We're having about as much fun planning the networking receptions as you'll have attending them! Make sure you wear your favourite team's jersey for our sports-themed conference bash on Day 2 that promises to be a blast, with games, good food, and a lucky draw.
While chatting with ManageEngine staff and meeting other IT pros, you'll be perfectly positioned to enjoy what Toronto has to offer. The conference is smack dab in the heart of downtown Toronto at the Sheraton Centre Toronto Hotel, and the city's most famous landmark, CN Tower, is just a 20-minute walk away. Take in the ambience of one of the world's most culturally diverse cities at the Royal Ontario Museum, a 30-minute walk north of the hotel, or enjoy the art and architecture at the Art Gallery of Ontario, which is a 20-minute walk north-west. For the adventurous at heart, no bucket list is complete without taking a selfie in front of the world-famous Niagara Falls, about a 90-minute drive from the hotel.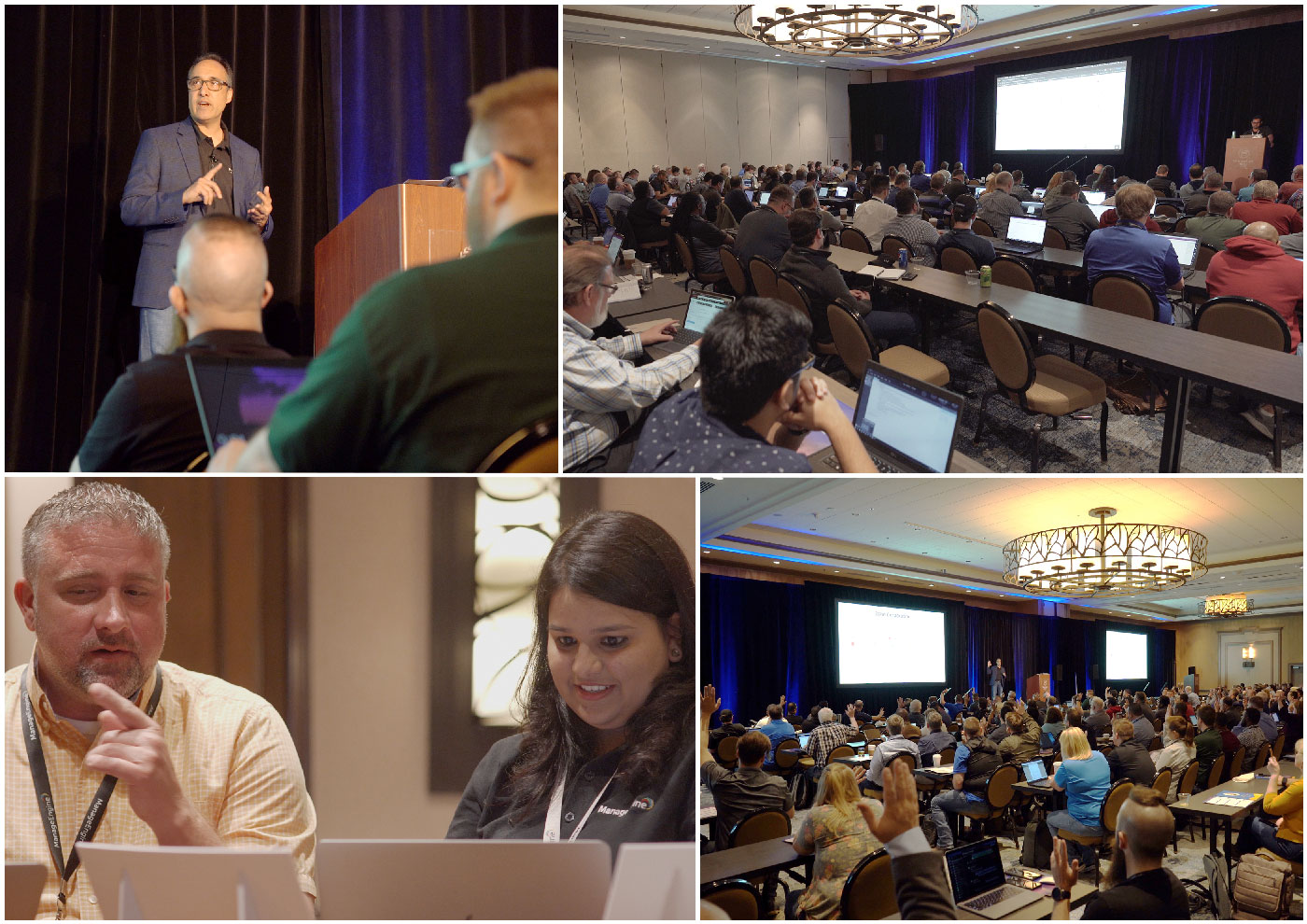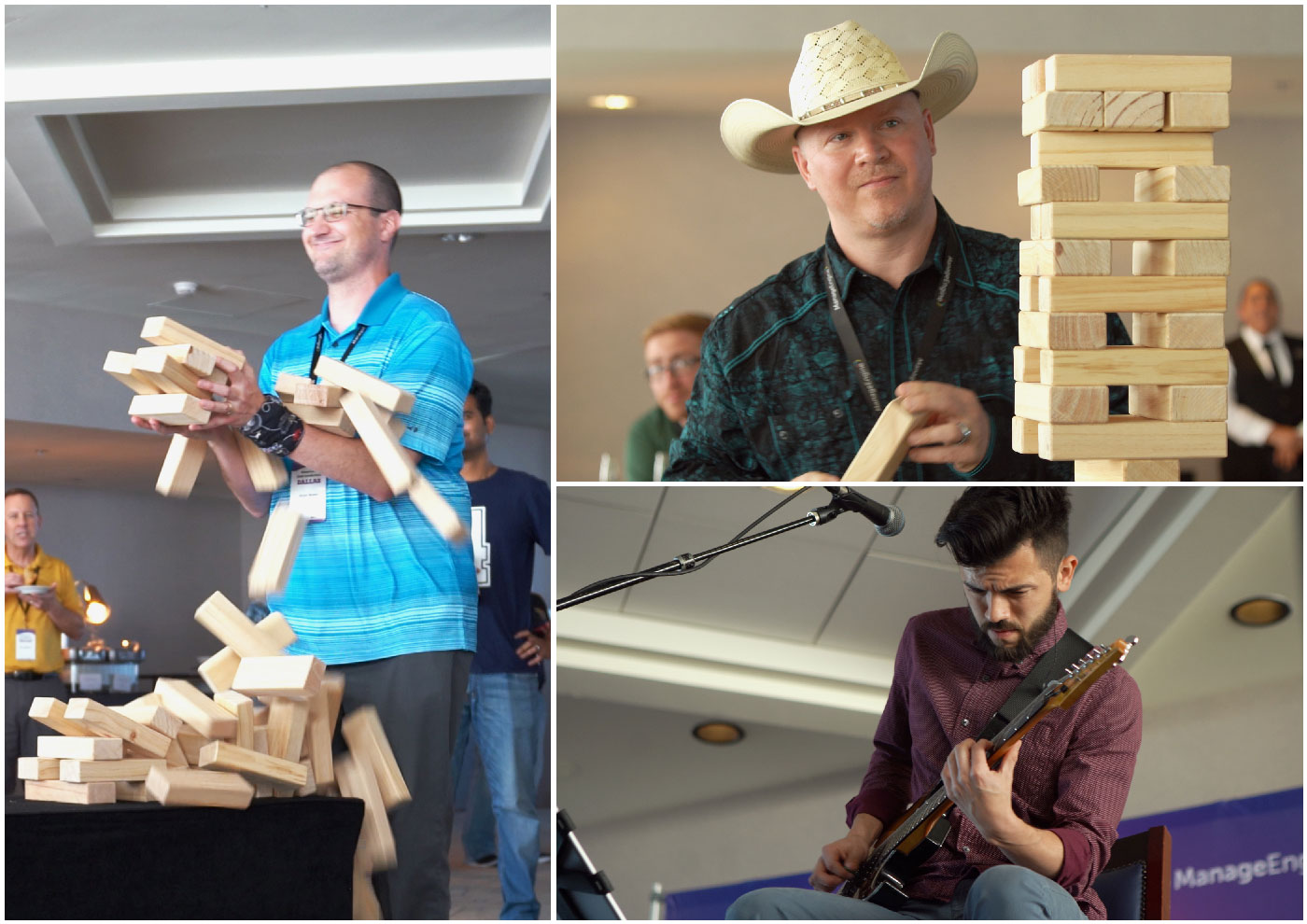 If all this sounds like something you can't pass up, now's the time to register for the conference. For questions about conference logistics, don't hesitate to email userconf@manageengine.com. Hope to see you in Toronto!