Five worthy reads is a regular column on five noteworthy items we've discovered while researching trending and timeless topics. This week, we'll talk about Smart Spaces and the pros and cons businesses must note before deploying them.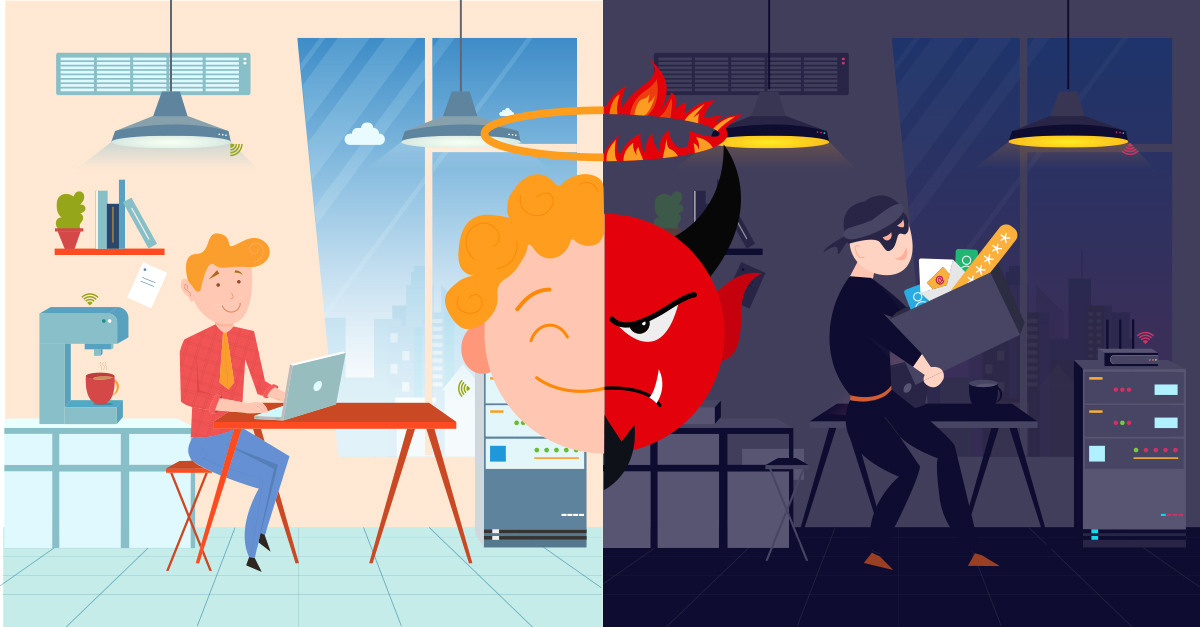 Smartphones, smart TVs, smart air conditioners—devices have gotten smarter over the years. Smart devices help make life easy and comfortable by providing valuable and time-saving services. And with internet capabilities and device configurations, many of these smart devices can perform functions autonomously, delivering seamless experiences. So what are Smart Spaces, and how do they fit into the equation?
A Smart Space is an environment equipped with visual and auditory sensing systems that can detect and respond to people. These spaces utilize IoT, user behavior data, and AI to improve space management. For instance, by using data that shows working hour trends of users, workspaces could be utilized more effectively by allocating meeting rooms to groups as required. Utility usage could also be controlled in office rooms using motion-activated sensors. These are just a few examples of how Smart Spaces can create new opportunities for your business to cut costs and allocate resources smartly.
Of course, as with many instances of technology, there are several factors to consider before implementing Smart Spaces in your work environment. Users need to know that their personal information being collected by these systems won't be at risk. Although privacy regulations as well as options to opt-in or opt-out may provide users with some peace of mind, whether these options will be available is going to be the big question.
Now that you know some of the pros and cons of Smart Spaces, here are some reads that can help you expand your knowledge on the subject.
1. Digital Workplace: How AI, Big Data and IoT Enable Smart Spaces
To understand the digital workplace, you need to understand its basic elements: AI, big data, and IoT. While internet connects smart devices, real-time information gathered by these devices along with automation brings working processes to a whole new level.
2. Smart Spaces for more innovations
To install a Smart Space, the know-how and the right tech partner is necessary. Smart Spaces need to be able to receive the right information at the right time from a user's digital workspace to display optimum results. This implies that once the data is received, steps can be taken to save energy and create a fit-for-work-purposes environment, which will provide an opportunity to utilize space more efficiently.
3. Creating smart spaces: Five steps to transform your workplace with IoT
To get a suitable Smart Space in place, certain groundwork is essential. Automating office activities to save time can be a start. However, the protocols to support these activities must be carefully selected. Once this has been done, a proof-of-concept would help IT teams understand the nuances of the project taken. Lastly, an analysis will be needed to decide to implement the system as is or modify it, while keeping business goals in mind.
4. What Challenges Will Smart Environments Face?
To comprehend the challenges that will arise due to Smart Spaces, designers and implementers need to think from a 360-degree perspective. These challenges not only involve technological upkeep, but also involve the concerns of individuals wondering what will happen with the data collected in Smart Spaces.
5. What to expect from tomorrow's smart spaces
To begin collecting data, users first need to know the consequences of their data being stored by these devices for future use. Although mandates like the GDPR can control privacy violations, it's still unclear how well government policies work with such advanced technologies. Overall, the privacy and security of the public will be at stake. So, implementation is just the beginning.
Smart Spaces increase efficiency and productivity multifold by helping employees work smarter, as only the right amount of resources will be used. But deploying this concept requires a complex set of workflows that must be monitored and recorded, which can be a challenge to implement. So, is your business ready to take on Smart Spaces?