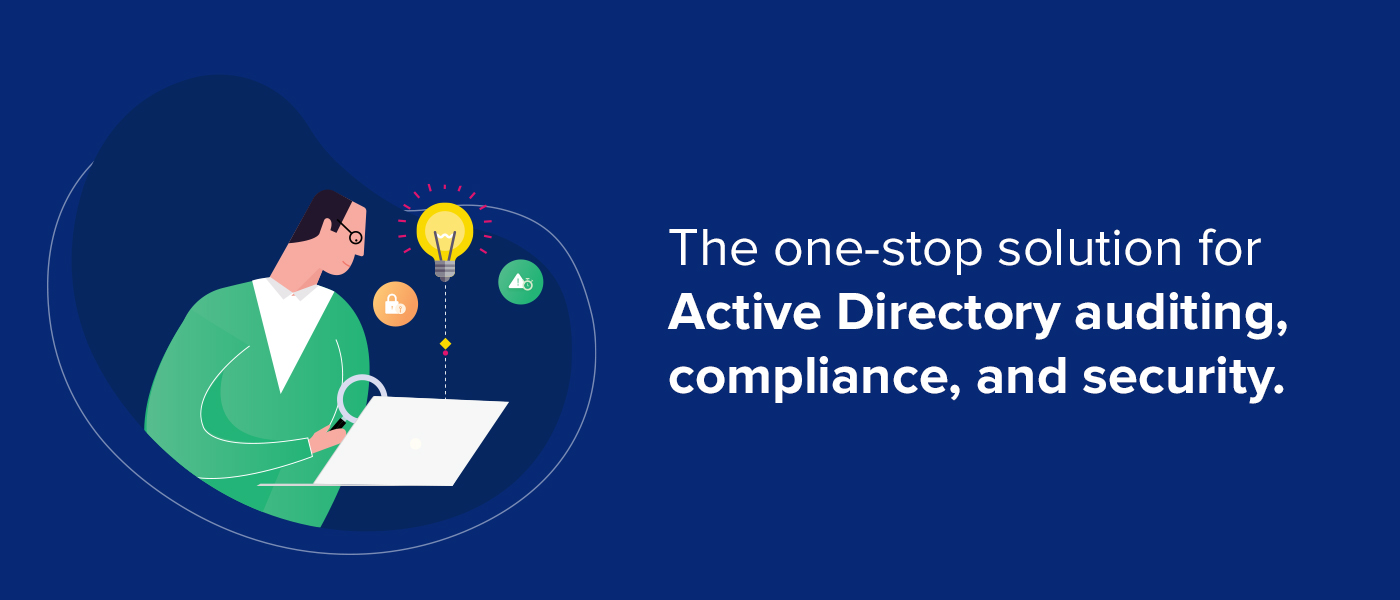 Following the Cambridge Analytica scandal, IT security has catapulted to the headlines in 2018. With every organization striving to secure their IT infrastructure better than ever before, ADAudit Plus has come up with just the right features this year to meet your needs. Advanced threat intelligence, machine learning to detect breaches, dynamic functionalities for facing potential attacks, and a lot more have been brought into the picture this year.
ADAudit Plus was enhanced with the addition of the following features, it now:
Streamlines threat detection with Active Directory user behavior analytics (UBA).

Has an enhanced SIEM integration that allows forwarding of Azure AD logs to any SIEM solution.

Stops redundant notifications thanks to an alert throttler. Also, it facilitates granular definition of alert thresholds, and can add event fields to SMS alerts.

Helps organizations become GDPR compliant, and has become a GDPR-compliant application itself.

Audits the latest ADFS 4.0 servers and provides details on extranet lockouts.
Sound interesting? Try ADAudit Plus out by downloading it. Already a customer but haven't used these features? See for yourself how the magic works by renewing your license or upgrading to the latest service pack.
If you're wondering what ManageEngine has in store for you in the SIEM realm, read our final blog in this series to find out how EventLog Analyzer, our IT compliance and log management solution, upped its game this year.