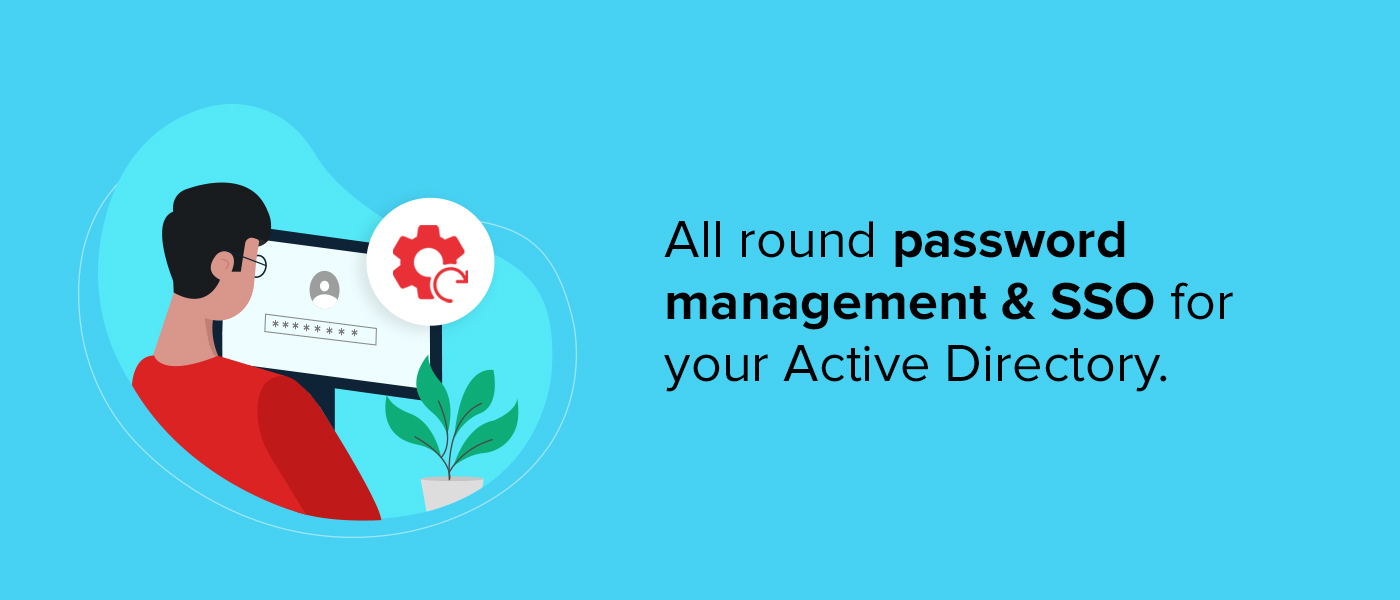 Just like our other ADSolutions products, ADSelfService Plus—our secure, end-user password reset management and single sign-on solution—had a feature-packed 2018. With ADSelfService Plus, you don't have to compromise on Windows logon security, use only a few logon methods, or depend on the help desk for password resets or account unlocks. As we look back on our journey, we sincerely believe we couldn't have made these upgrades without you. Thank you so much!
 Here's a look at how ADSelfService Plus has become more functional than ever this year:
Offers two-factor authentication for Windows logon.

Supports Active Directory password synchronization for cloud apps like SAP NetWeaver, ServiceNow, Salesforce, and more.

Has single sign-on for any application that supports SAML 2.0 protocol for authentication.

Allows use of smart cards, PKI, and certificates as additional ADSelfService Plus logon methods.

Offers high availability for uninterrupted access to self-service password management and SSO.
If you're new to ADSelfService Plus, you can try it out by downloading it. If you're an ADSelfService Plus customer and missed out on any of the new features, you can upgrade to the latest build or renew your license to try them out.
In the following blog of this series, we'll show how well ADAudit Plus—our real-time, Active Directory change auditing and reporting solution—grew this year.