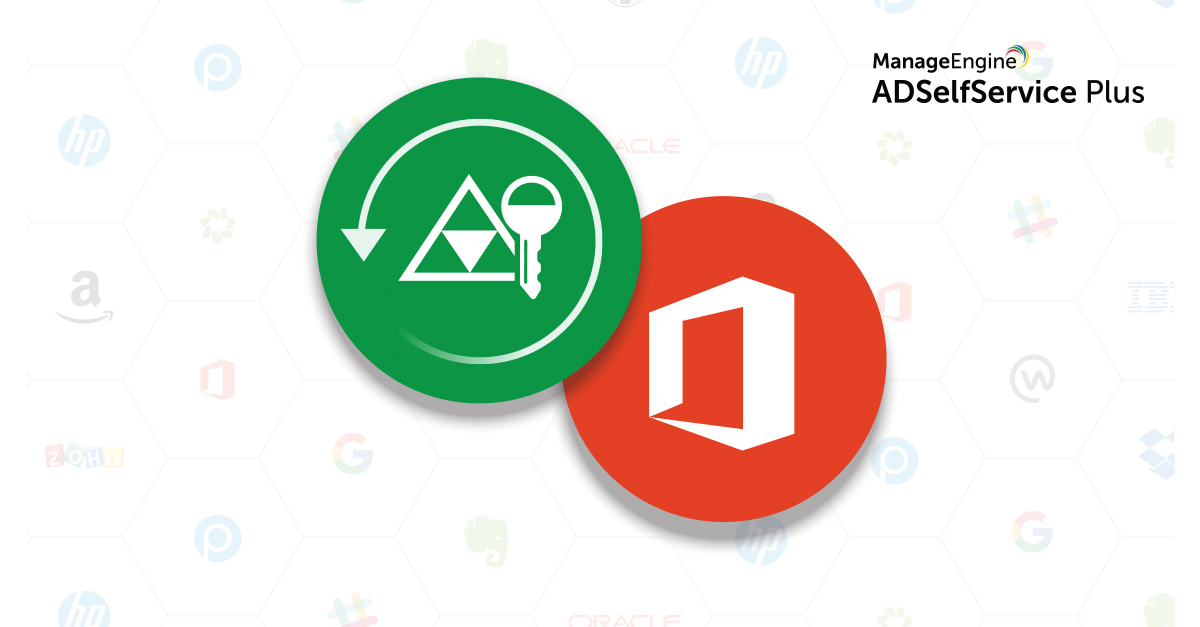 Business-critical applications like Office 365 directly impact an organization's productivity. When users handle multiple applications on a day-to-day basis, they tend to either forget their passwords or mix them up, which leads to them getting locked out of vital applications like Office 365. Consequently, the productivity of users is hindered unless they can quickly regain access. On top of everything, these password fatigue issues also lead to a help desk flooded with password reset tickets.
Looking for a way to avoid these issues altogether? Try synchronizing passwords from Active Directory to your critical SaaS applications. Password synchronization requires no additional infrastructure, it cuts down the number of passwords end users have to remember to one, and it allows consistent password policies to be implemented across synchronized systems.
When it comes to implementing password synchronization, finding the right tool is important. That's where ManageEngine ADSelfService Plus comes into play. ADSelfService Plus is a secure end-user password management tool that allows administrators to:
Enable organizational and group-based restricted access.

Decide which user actions will be synchronized with Office 365 as well as other cloud applications.

Commit or roll back password changes or password resets based on password statuses in Active Directory.

Link accounts based on certain attributes.
Want to try these features for yourself? Get an exclusive password synchronization solution brief and a personalized demo of ADSelfService Plus to evaluate this real-time password synchronizer and the other features that'll add value to your business.