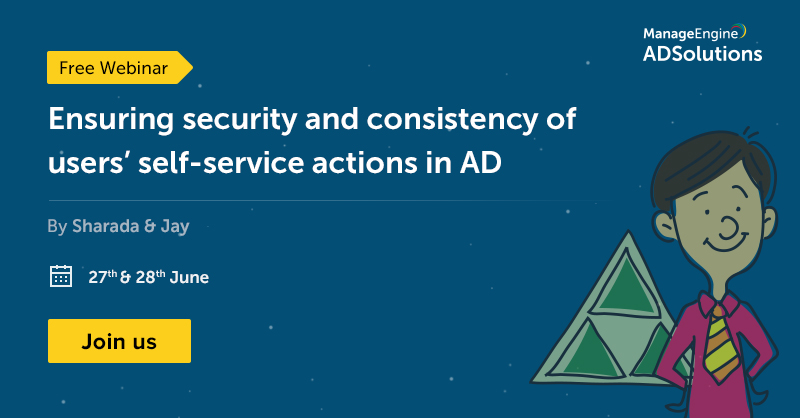 As an IT administrator, you've surely witnessed problems with users' self-service actions. It could have been something as simple as telephone number getting updated with two numbers accidentally transposed, which could lead to a disaster while deploying multi-factor authentication.
On the ManageEngine ADSelfService Plus team, we aim to make users' self-service experience as smooth and error-free as possible. That's why we pay utmost attention to even the tiniest details when it comes to ensuring security and consistency of end users' self-service actions in the Active Directory.
And that's why we're bringing you an exclusive, online webinar where our product experts will help you empower your users with self-service actions while helping you keeping a check on the accuracy of information, in the Active Directory. The key to this consistent, accurate self service? Implementing an approval workflow for self-service.
In this webinar, you'll learn how to:
Efficiently integrate of ADSelfService Plus with approval workflow software, AD Manager Plus.
Enable approval workflow for self-update of personal information and mail group subscription.
Help-desk assisted password reset and account unlock for specific OUs and groups.
Don't you deserve the best of both worlds — self service for users combined with the accuracy and consistency made possible by approval workflows? Of course, you do!
 Join our webinar!