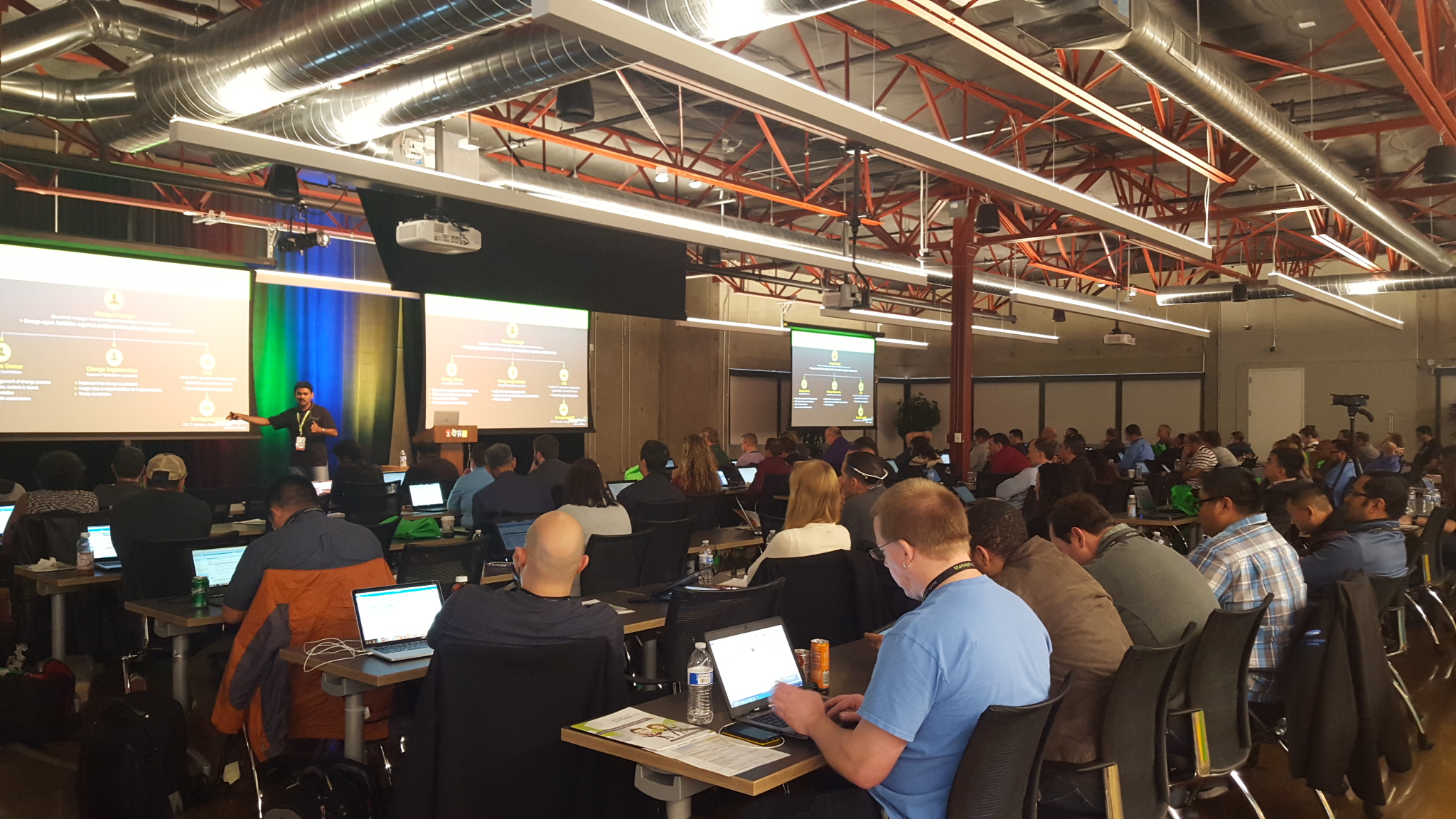 We just wrapped up our user conference  on IT service management (ITSM), and boy, it was one phenomenal experience. It was  amazing and reassuring to see the faith our customers have in us, and that was in full force at the conference. 
 All our conferences are designed to be intimate events to facilitate personal interactions with our customers. For this very reason, we hosted the ManageEngine UserConf at our corporate HQ so that our customers can see first hand, our work and our corporate culture.
This edition of the UserConf  focused on ManageEngine's ITSM suite:  ServiceDesk Plus, Desktop Central, AD Solutions, and Mobile Device Manager Plus. The agenda was designed to help users  gain  more from the products. And, with our products being feature-rich, it's rather easy for users to miss many useful features. So, our speakers gave detailed  information about the features to enable users handle their tasks much more efficiently and easily.
The conference was held over two days, with the first day focused  on ServiceDesk Plus and  and the second day on Desktop Central and AD solutions. Attendees were free to attend any of the sessions that were lined up.
 We introduced a couple of new ideas at the conference like the 1:1 sessions and the open house. The 1:1 sessions were of particular interest to everyone because customers could  schedule a 30-minute one-on-one session with one of our product experts and have all their queries answered. These sessions gave us insight on how our customers use our products and a clearer understanding of different environments.
 A lot of our users make the product their own and use them in scenarios we never even anticipated. The open house sessions were open discussions between all the attendees who discussed their environments and how they handled their IT problems. Our customers benefited through these discussions as they learned about the practices in different organizations. This open flow of information and ideas enables us to enhance our products and make them even more useful for our users.
Attendees  also attended the certification test during the conference to become ManageEngine Certified Product Associates.
 Nothing quite captures the excitement of the attendees of the conference as this little note that an enterprising customer left us:
 "Thank you for an insightful conference that helped greatly with my understanding of ServiceDesk Plus."
 "Excellent office space and presentation rooms. Very comfortable environment to learn in.
Food was exceptional and helped me have mental energy throughout the day. You folks are the gold standard for IT seminars." 
Our next edition of the UserConf will be held in New York in the spring of 2016. If you're interested in attending, you can register here.