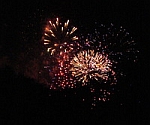 It's the last day of 2008. And I thought I will recap what happened in ManageEngine. We have had from enhanced products to new offices to new born babies.
In Dec 2007 we adopted Austin, Texas as our new ManageEngine headquarters. (We love this place!) and Austin supplements our office in California.
Some highlights from 2008:
OpManager, one of our flagship products of ManageEngine and the network monitoring solution in the suite added some cool features including a Netflow and VMWare monitoring. We also brought out an enterprise edition (distributed model).
ServiceDesk Plus, the service desk application with more than 12,000 customers (not technicians) got a brand new release with 14 of the 32 new features coming from the community. Multi-site support, custom request forms, distributed asset scan, remote control, LDAP support, flash reports and more.
NetFlow Analyzer Enterprise Edition had four major releases – which included improved scalability to monitor 20,000 interfaces and flow rates of up to 100,000 flow records per second on a single central server, failover and detailed visualization with support for Google Maps and support for Cisco CBQoS MIB. NFA also signed up an OEM deal with Entuity to complement their Eye of the Storm software suite.
Applications Manager added SAP Server Monitoring along with (already existing) monitoring of J2EE Application Servers and Web Applications, Microsoft Applications and synthetic web transactions along with performance monitoring and fault management capability.
ADManager Plus, our Active Directory management solution, had four key releases. New features included support for MS Exchange 2007, role delegation for helpdesk technicians, scheduling and auto-email of over 100 canned reports and management of Home Folders from Active Directory.
DeviceExpert and Password Manager Pro got a 5-star rating from SC Magazine.
VQManager, the VoIP monitoring solution added support for H.323 protocol along with already existing SIP and Cisco Skinny support.
ManageEngine was made available through the GSA schedule for government contracts.
We had a successful European roadshow. A tour of eight countries. Grande Viaggio!
There's more. (Did you know ManageEngine has around 23 products for IT Management?) But I ain't gonna get into all the details. But 2008 has been a very exciting journey for us. And we look forward to the opportunity in 2009. The economic slowdown is definitely posing challenges but we are excited about that too (and being the credible low-cost player in IT Management helps!)
Our sister (or brother), Zoho has had a great journey too. The last count was 22 services and the last award was Best LittleCo of 2008 from ReadWriteWeb.
Sayonara 2008! Welcome 2009.