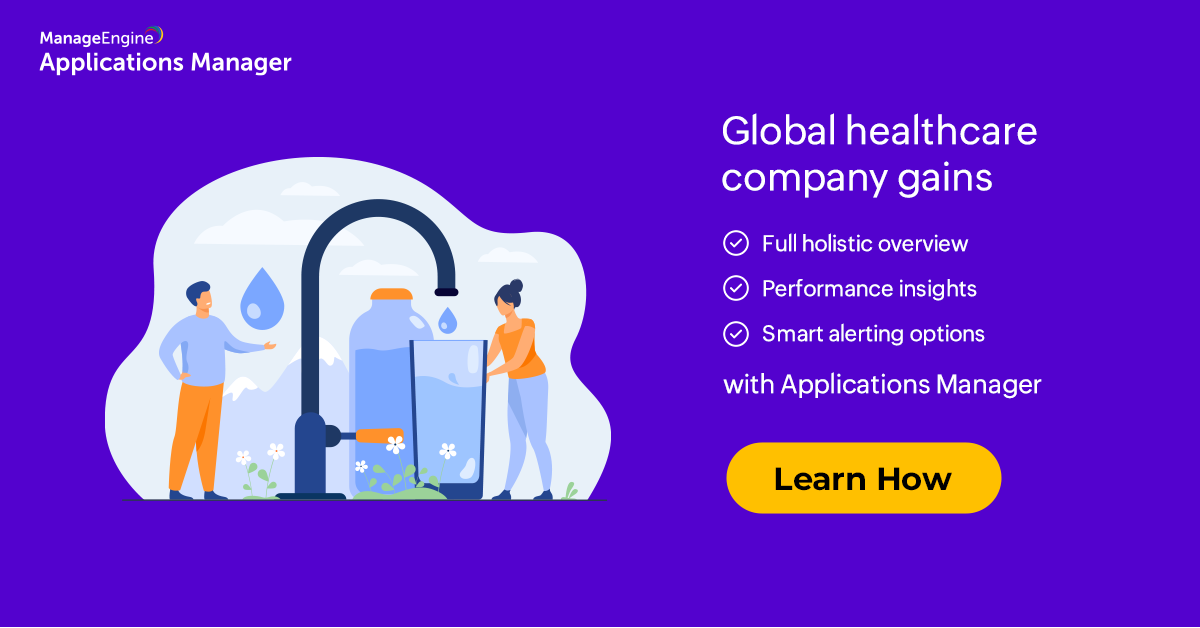 Kent RO is an Indian multinational healthcare product company and a leader in the reverse osmosis (RO) water purifier category. Founded in 1999, Kent RO pioneered and brought the revolutionary RO technology to India. With a vision to enhance the quality of everyday living, Kent RO has evolved as a market leader that provides technologically advanced healthcare products ranging from water purifiers, air purifiers, to water softeners.
Bringing the visibility in IT 
Kent RO has a robust IT infrastructure that is armed with numerous servers, VMs, databases, and web server/services. To ensure a flawless experience for its online audience, it was important for the IT team to gain visibility into the performance of its business-critical applications.
The surge in demand for air purifiers during the pandemic and Kent RO's ever-evolving IT infrastructure made it more difficult to pinpoint the root cause of issues, many of which might have had a direct impact on the organization's revenue. Kent RO needed an end-to-end application monitoring solution that would help it gain holistic visibility into every component of its application stack and resolve potential issues before its customers are impacted.
Read the full case study here.
The Applications Manager advantage
After implementing ManageEngine Applications Manager, Kent RO was able to achieve:
Seamless visibility: Applications Manager's all-in-one approach enables Kent RO to monitor multiple applications within its multi-vendor environment from a single platform. The APM Insight capability provides code-level insights into the performance of its applications and the ways its system components interact with each other.

Precise answers: Applications Manager's fault alerting capabilities help the Kent RO IT technicians drill down to the precise root cause of issues.This eliminates the need for manual configuration, freeing up the IT team to focus on more value adding tasks.

Smarter operations: With Applications Manager, the Kent RO IT team can gain real time, accurate, and actionable insights into performance issues. This helps drive efficiency by streamlining operations.
To learn more about Applications Manager and how it can help manage your IT infrastructure better, download a 30-day free trial.
Applications Manager is a part of ManageEngine ITOM suite of solutions. Apart from Applications monitoring, ITOM also has solutions to streamline network monitoring, server monitoring, bandwidth monitoring, configuration management, firewall security and compliance, IP address management and switch port management. Truly, this makes ITOM solutions an ideal choice for over 1 million IT admins, worldwide.