"Where necessity speaks, it demands". This old saying seems particularly apt right now with the pandemic forcing organizations to completely change the way they think about their IT networks. That rapid shift to remote work has resulted in a massive demand for cloud-based services.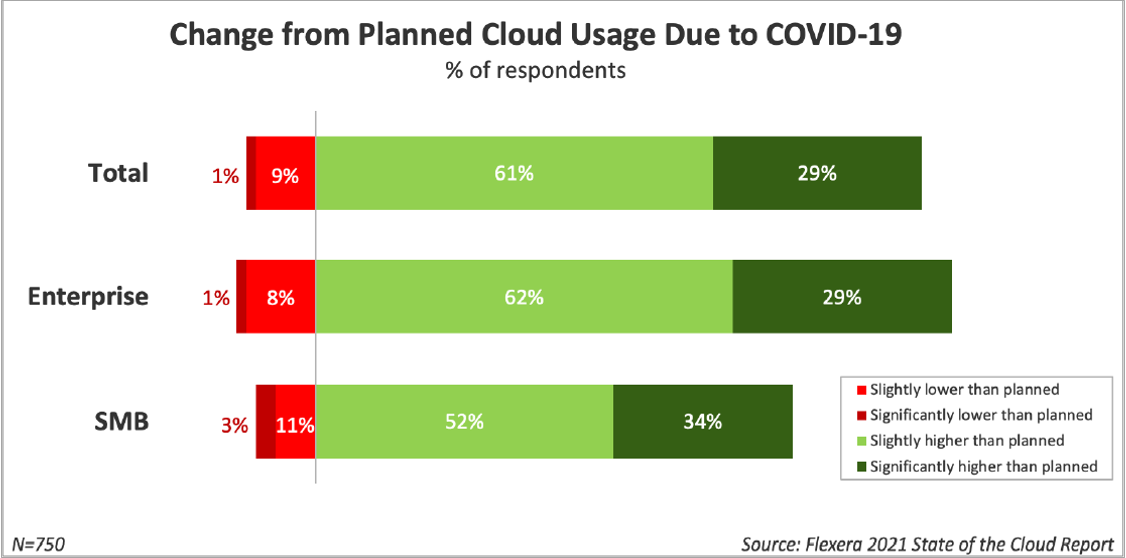 According to Gartner, by 2024, more than 45 percent of IT spending on system infrastructure, infrastructure software, application software, and business process outsourcing will shift from traditional solutions to cloud. More than half of organizations, small or large, are willing to move at least some of their sensitive consumer data or corporate financial data to the cloud, which reflects increasing confidence in the security practices of cloud providers.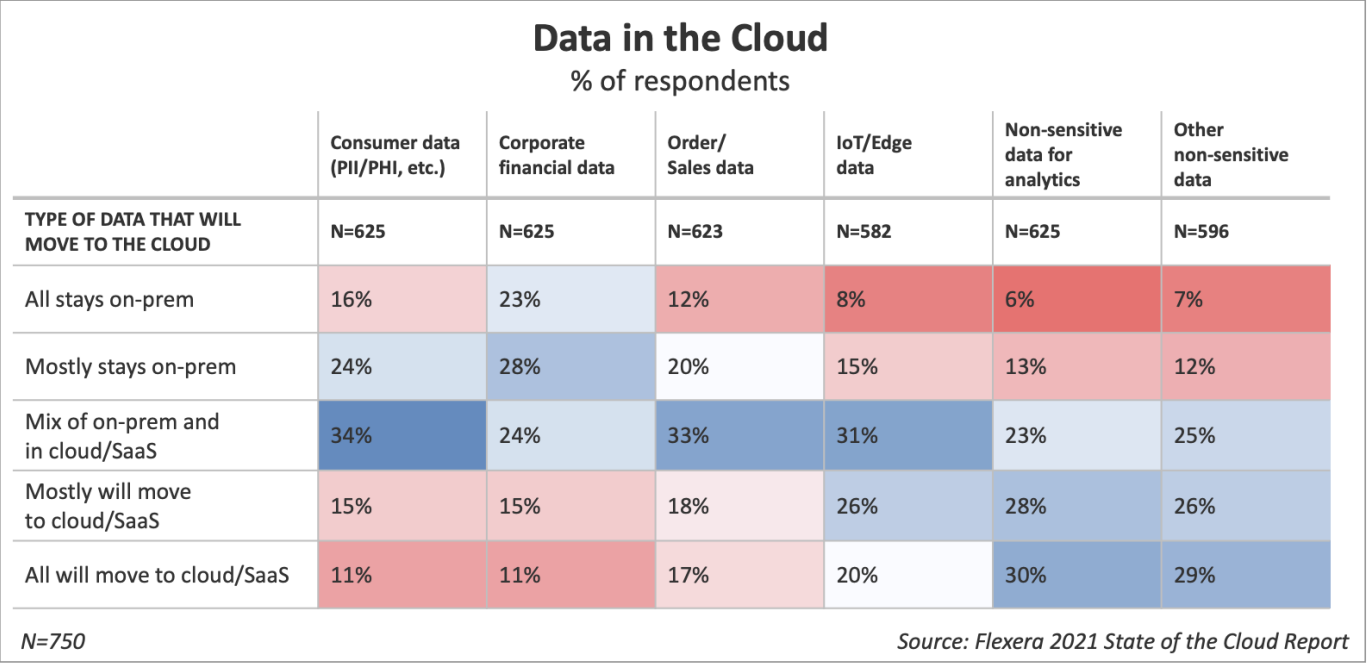 Among all clouds, public cloud adoption continues to accelerate 
While most organizations may opt for a multi-cloud strategy (where two or more cloud platforms are leveraged to perform various tasks), or a hybrid cloud approach (a combination of public and private clouds), adoption of the public cloud has drastically  increased, especially in the wake of the COVID-19 pandemic. With almost 55 percent of organization workloads predicted to be in a public cloud within twelve months, we can expect a significant increase in cloud adoption in the upcoming months.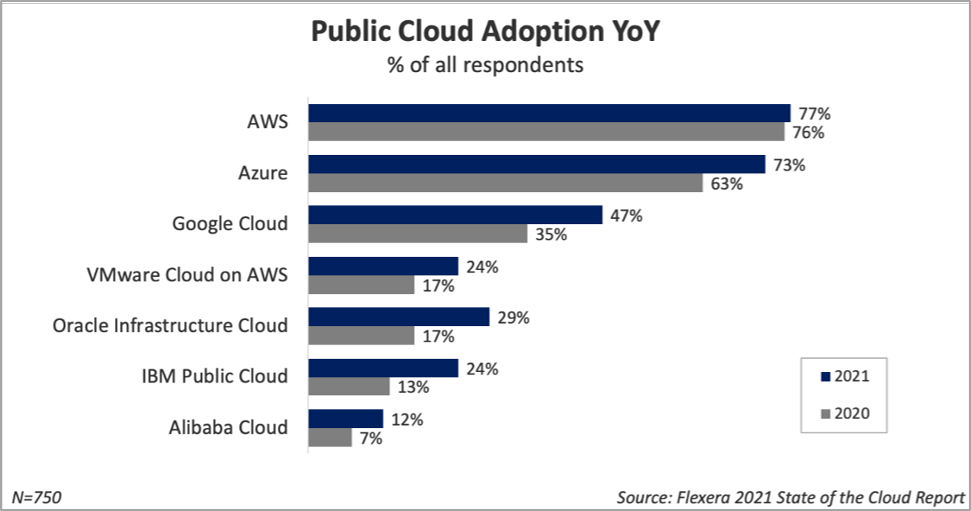 As you can see in the illustration above, Amazon Web Services (AWS), Microsoft Azure, and Google Cloud remain the top three public cloud providers. However, Azure continues to narrow the gap with AWS.
Microsoft Azure: The preferred cloud choice for most organizations
Azure is a popular option as a public cloud service due to various compelling reasons. For instance, most IT infrastructures for organizations have been built on Microsoft's on-premises Active Directory (AD), and this makes Microsoft Azure for the cloud a popular go-to choice. The illustration below shows the major factors behind the increased adoption rate of Azure AD.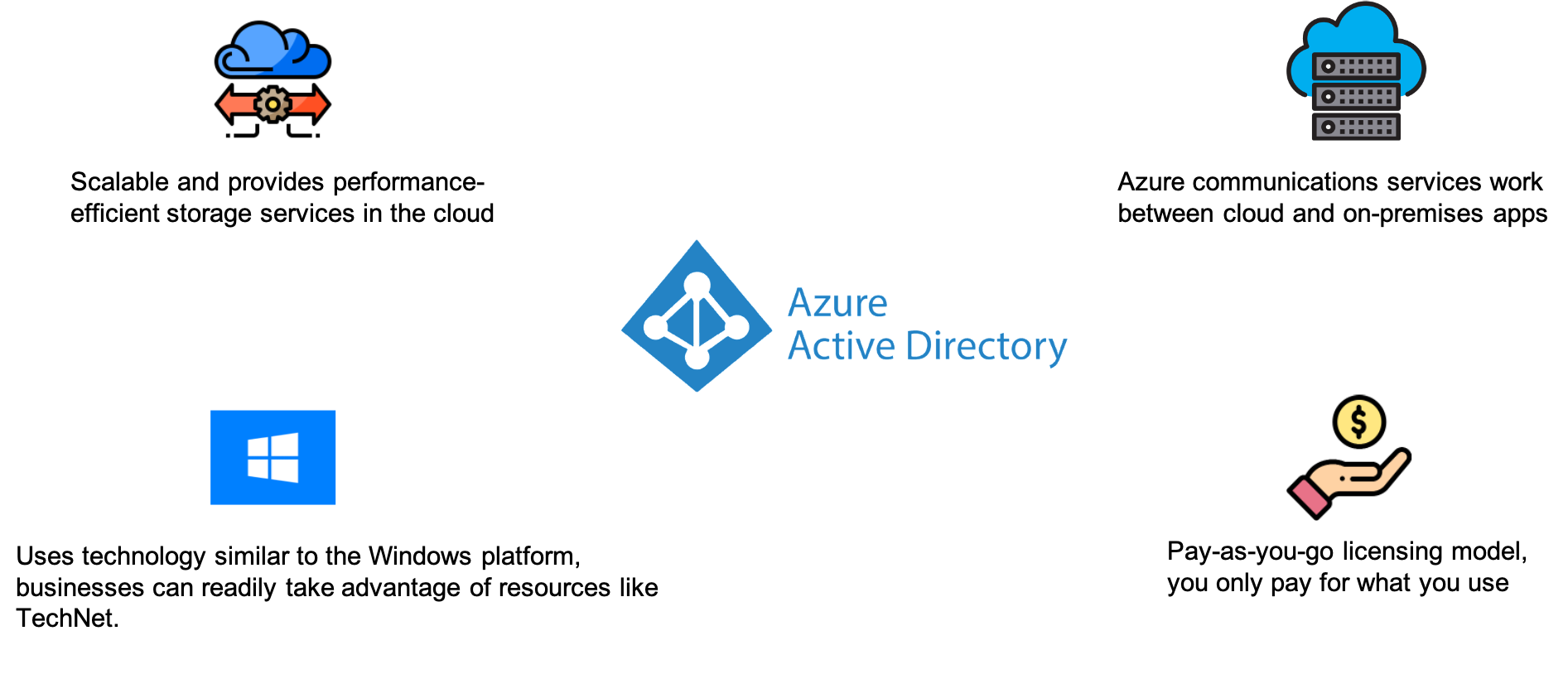 The cloud has added benefits, but security is still a major concern 
 While the increased adoption rate of Azure and more workloads being moved to the cloud everyday promises a cloud-driven future, there are still challenges to be addressed as shown in this graphic:
Some challenges become more manageable as the organization matures and gains experience. Others remain significant, even in organizations that are advanced users of the cloud.
 With respect to Azure AD, we can summarize the challenges and concerns as:
Lack of resources and expertise: Azure offers many administration and management features, but these tools and interfaces aren't user-friendly, lack centralization, and can be confusing to use.

Security: While it is extremely handy that Azure supports multiple platforms, including on-premises platforms like AD, and popular SaaS apps and services out of the box, how well does it secure the connections between these platforms? Does Azure do a good job monitoring changes on the network, from a security perspective?

Managing cloud spend: Azure licensing is solely based on the resource consumption rate. Can Azure ensure the judicial and optimal usage of resources, such as user licenses and storage space?
 If you're an Azure AD user, or are considering subscribing to Azure, this slide deck covers the important security fundamentals that you must know to ensure Azure security!