As enterprises transition to a hybrid Active Directory (AD) environment, it's important that they address identity management challenges. For example, employees often struggle to remember a different password for each application they use. A single sign-on (SSO) solution eliminates this issue, as it provides employees with a single point to log in and access all of their applications, which in turn enables administrators to securely manage user credentials.
It's not uncommon to find organizations wanting to utilize their existing on-premises environment while also leveraging the cloud. However, managing identity and access across multiple environments and applications can be a challenge. In a hybrid AD environment, users need on-premises credentials to access their Windows domain account, and on-premises applications and an Azure AD account to log in to the Azure portal to access Office 365. Additionally, every cloud application that users might employ will require a unique username and password. Therefore, it's vital to have an identity management solution that operates between both on-premises and cloud environments, and adapts to a hybrid environment.
ADSelfService Plus' SSO portal enables users to gain access to cloud apps without inputting their credentials multiple times. It provides the following benefits:
Users only have to enter their existing Windows domain AD credentials to access their cloud and on-premises applications.

Users can easily connect to the Azure AD portal with their on-premises domain user account.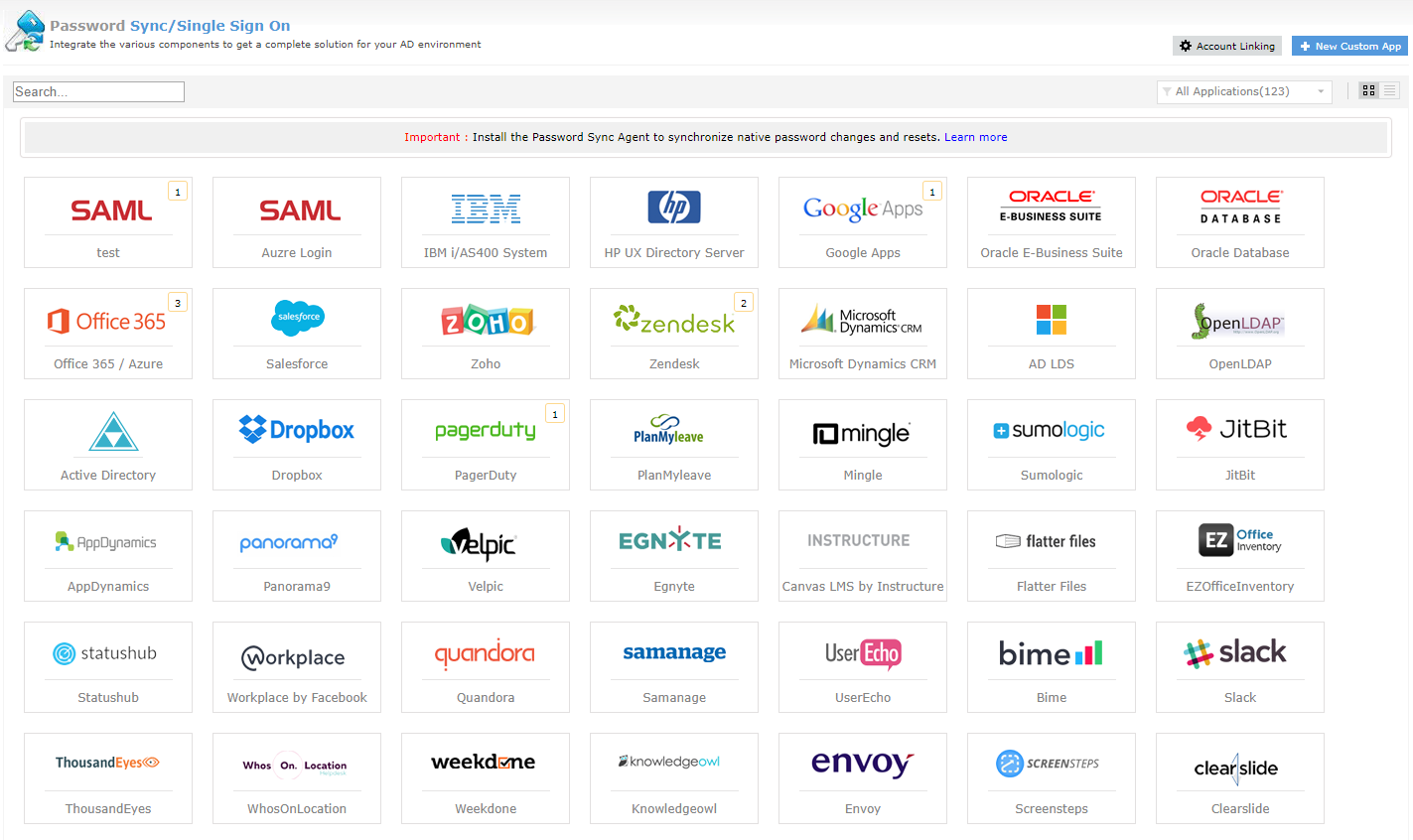 Figure 1. The SSO portal in ADSelfService Plus.
ADSelfService Plus eliminates the need to juggle multiple passwords for cloud and on-premises applications. Once users have logged in to their domain accounts with their domain credentials, they can access all their apps directly via the ADSelfService Plus portal. This enhances security, and saves users the trouble of remembering multiple passwords and logins for various applications.
Learn how SSO for cloud apps works in hybrid AD.