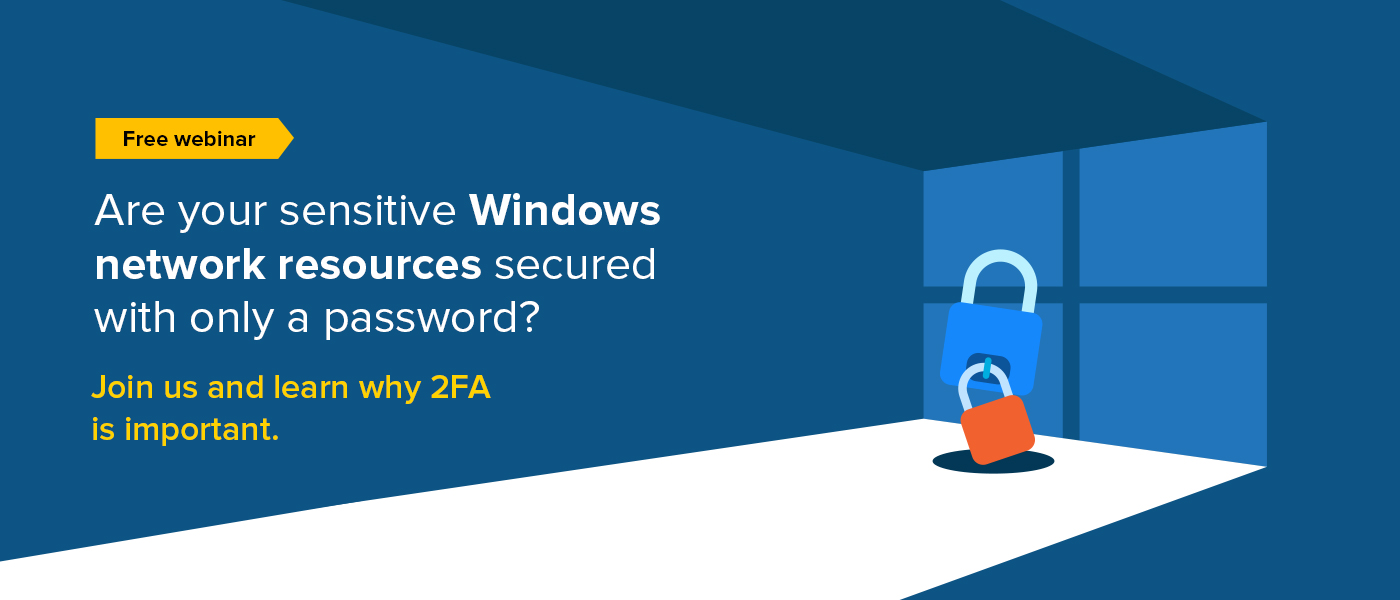 The go-to strategy for most cybercriminals is stealing user credentials and using them across multiple accounts in an attempt to compromise sensitive network resources. This credential-based attack strategy is highly popular, with 81 percent of successful data breaches utilizing this approach. So, what can IT administrators do to curb such attacks and protect sensitive data? Enforce two-factor authentication (2FA) for critical network resources.
2FA double-checks user identities by combining passwords—the traditional authentication technique—with something that uniquely identifies users, like a one-time password (OTP) sent via email or SMS. With 2FA in place, users can only access their Windows machines after they've successfully authenticated their identity via the enforced technique.
One major advantage of 2FA is that it completely renders credential-based attacks ineffective. What use is a stolen password to hackers when they also need an OTP to breach into the user's account?
Interested in learning more about 2FA? Join our webinar, "Secure Windows logons with two-factor authentication," where one of our product experts will show you how ADSelfService Plus easily implements 2FA and secures local and remote access to Windows.
Date and time: April 23 | 2PM BST
Join us and learn how to:
Enable 2FA for local and remote desktop Windows logons.

Granularly enforce custom password policies for specific OUs and group memberships.

Add a password strength analyzer in the Windows password change screen.
Can't make it at that time? Go ahead and register anyway, and we'll email you the complete recording of the webinar!