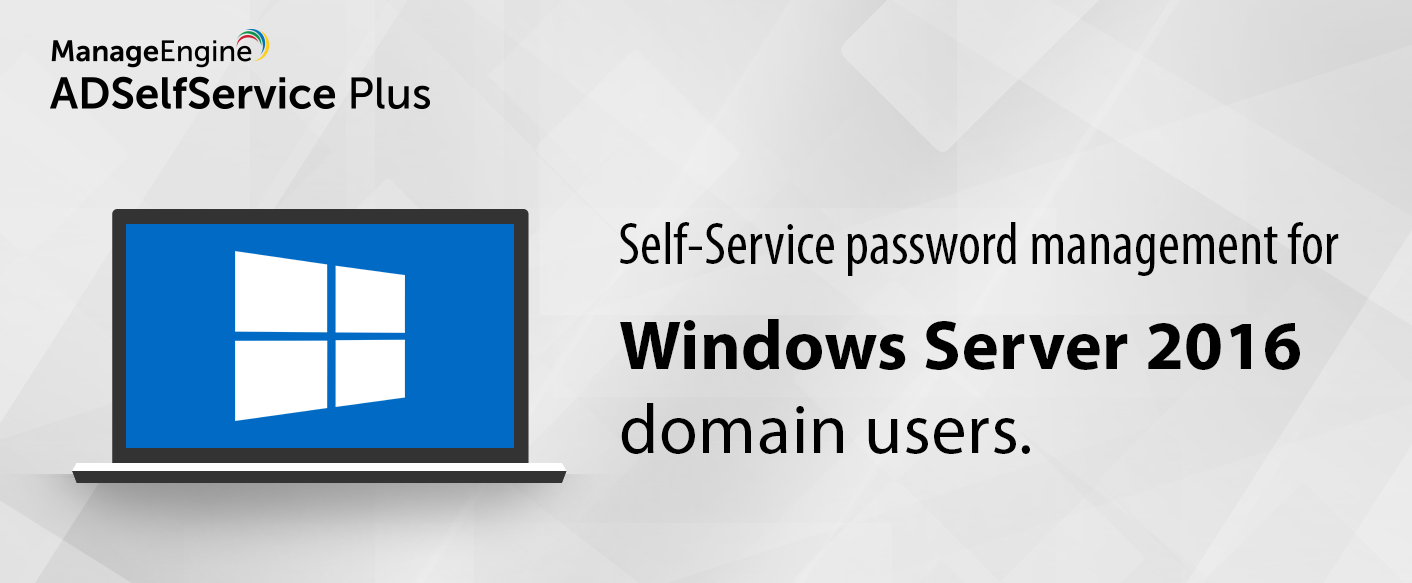 Windows Server 2016 has been out for nearly eight months now. And like previous Windows operating systems, it doesn't offer users any self-service options. So, when users forget their passwords or get locked out of their accounts, they have to call the help desk to get back on to their computers. This causes downtime, affects employee productivity, and increases service desk costs.
ADSelfService Plus—our integrated Active Directory self-service password management and single sign-on solution—is now compatible with Windows Server 2016. You can install and run the product on Windows Server 2016 machines, and enable self-service password management for users in your Windows Server 2016 domain.
Here's what you'll get when you deploy ADSelfService Plus in your Windows environment:
Self-service password reset and account unlock: Empower users to securely reset passwords and unlock accounts on their own.
Notifications on password expiration: Remind users when their passwords are about to expire via email, SMS, and push notifications.
Granular password policies: Enforce OU and group-based password policies with eight advanced password rules, including dictionary rule.
Multi-platform password sync: Synchronize passwords between Active Directory and other platforms including IBM iSeries, Office 365, G Suite, and Salesforce.
Single sign-on: Provide one-click access to cloud apps with Active Directory-based single sign-on.
Directory self-update: Allow users to update their profile information, including their mobile number and photos, in Active Directory.
Click here to update to the latest version of ADSelfService Plus. If you're new to ADSelfService Plus, learn more about the product here.
Related posts :