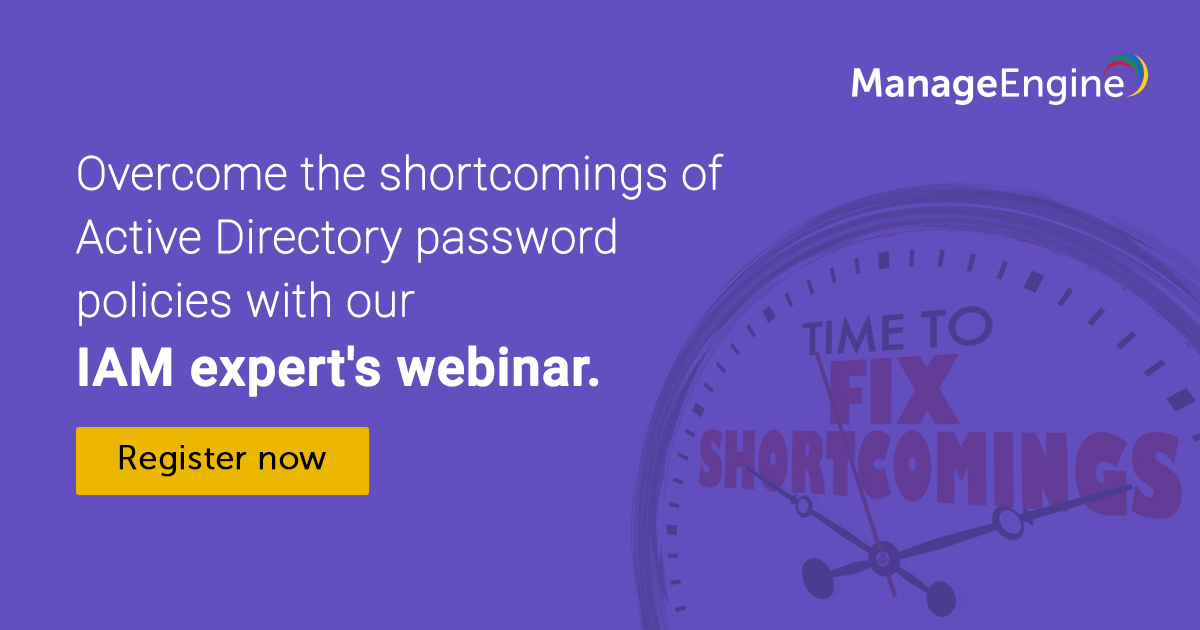 IT administrators have tough jobs. From keeping the network running to servicing piles of support requests, their hands are always full. Even with so much on their plate, security is one element they can't ignore.
Due to its low-risk, high-reward nature, identity theft is on the rise. And it's not only large corporations that are affected. In fact, according to Symantec's Internet Security Threat Report 2018, 31 percent of all attacks are directed at businesses with less than 250 employees. It's no wonder the policies that govern passwords have become so critical.
Active Directory password policies have not undergone any major changes in the last two decades. With that said, it doesn't seem wise to rely solely on passwords and the policies that govern them, especially when these policies have serious shortcomings like the lack of granular enforcement options, inability to prevent dictionary words as passwords, and more.
So, how do you strengthen your password policies? What can you do to create better security? Join our identity and access management (IAM) expert's webinar to learn password policy enhancement techniques and ways to implement multifactor authenticity (MFA) in Active Directory.
Improve the security of your organization without further delay! Claim your spot now.
Busy that day? No worries. Register anyway, and we'll send you a recording of the webinar.