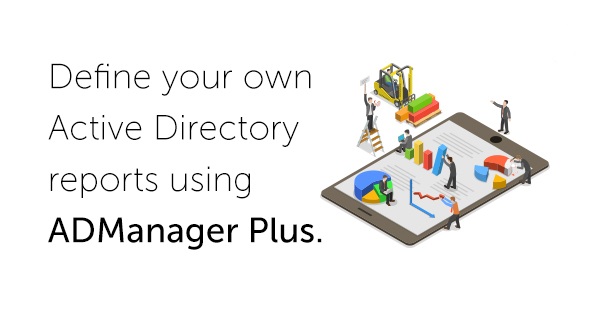 In the first three parts of this blog series, we saw how ADManager Plus' Custom Reports feature helps you create your own Active Directory reports based on filters and custom attributes. In this blog, we will learn how to create AD reports based on custom LDAP queries using the tool.
Imagine that you need a report to view all the users of your sales department whose last logon time was a week ago.
First, navigate to Custom Reports in the left navigation pane under the ADReports tab. Click on New custom report to create a new report. Provide a suitable name and description for the report, as shown below in Figure 1. Add the report to an appropriate category for easy, logical access in the future. In the Select Domains section, choose the domain for which the report is to be generated.

Figure 1: Provide a name and description of the report and add it to a category.
In the Conditions section, select Custom query from the drop-down list. In the space provided, enter the custom LDAP query shown below.
(&(objectCategory=person)(objectClass=user)(&(department=Sales)(lastLogon<=131614467780000000)))
Figure 2: Enter the custom LDAP query.  
Use the Select the attributes you wish to view in the result option, as shown in Figure 3, to select the attributes you wish to display in the report. You can export the report in PDF, XLS, CSV, or HTML using the Export as option.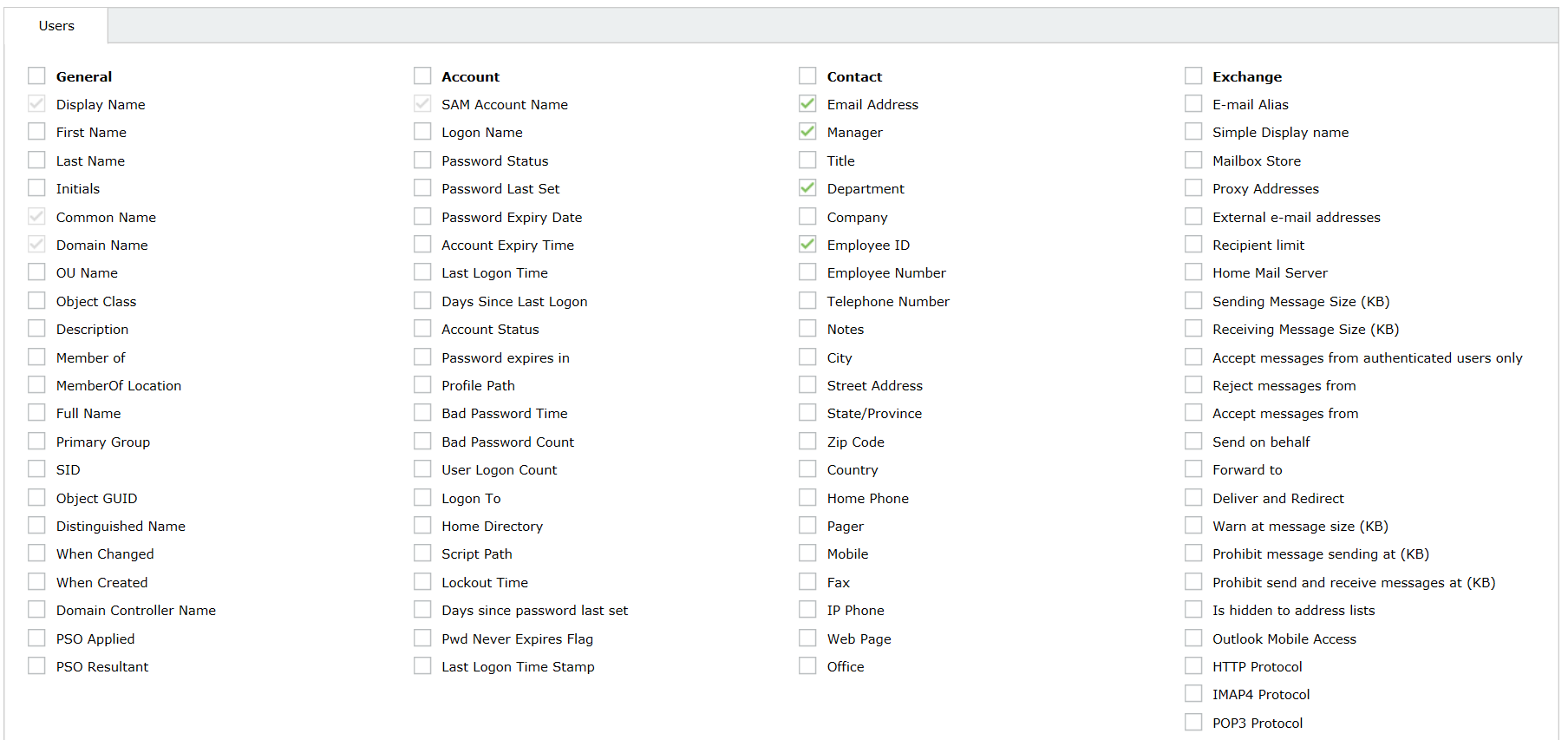 Figure 3: Select the attributes you'd like to display in the result.
Now you can create your own AD reports according to your exact requirements using custom LDAP queries.If you haven't read parts one through three of this four part blog series yet, check out part one , part two, or part three , and start building your own custom AD reports with multiple attributes and custom attributes. If you've been following along, thank you for taking the time to read this blog series, and if you still need help creating custom reports, write to us at support@admanagerplus.com.
Download our free how-to guide and video to build your own AD reports using ADManager Plus' custom reports.