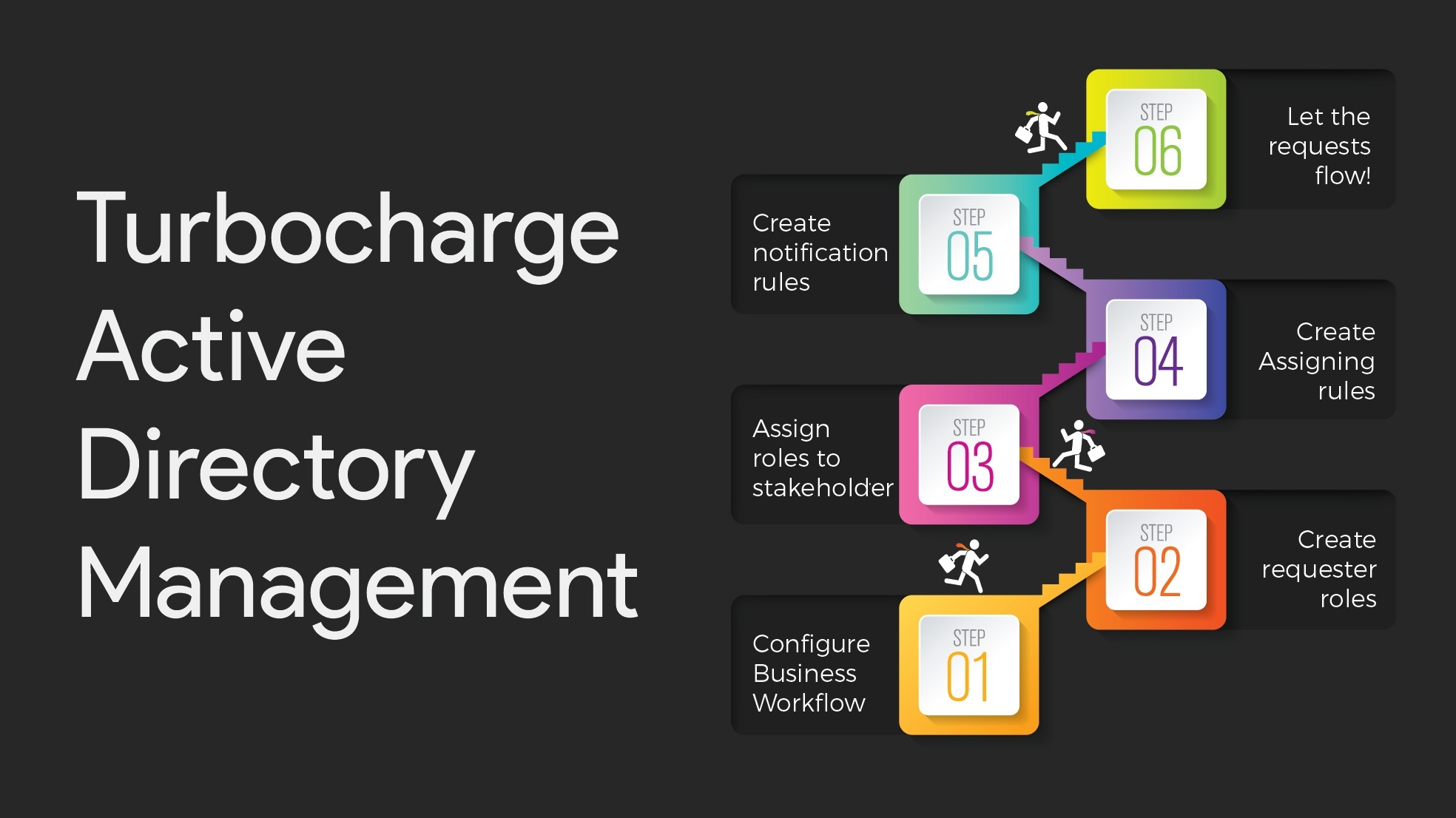 Do you need a way to manage your organization's business workflow? Are you worried that you don't have a big enough budget to implement a business workflow in your organization? Well, you're in luck—we've made the ADManager Plus license for workflow requesters unlimited and free. With ADManager Plus, you can start implementing workflows in just six steps.
Step 1: Configure business workflows 
Go to the Workflow tab and click on Edit Workflow to create a customized business workflow. By default, each workflow has a role involved in its order of execution. When creating a workflow, you can choose whether the order of execution passes through a reviewer, approver, or an executor, with each position adding an additional layer of approval.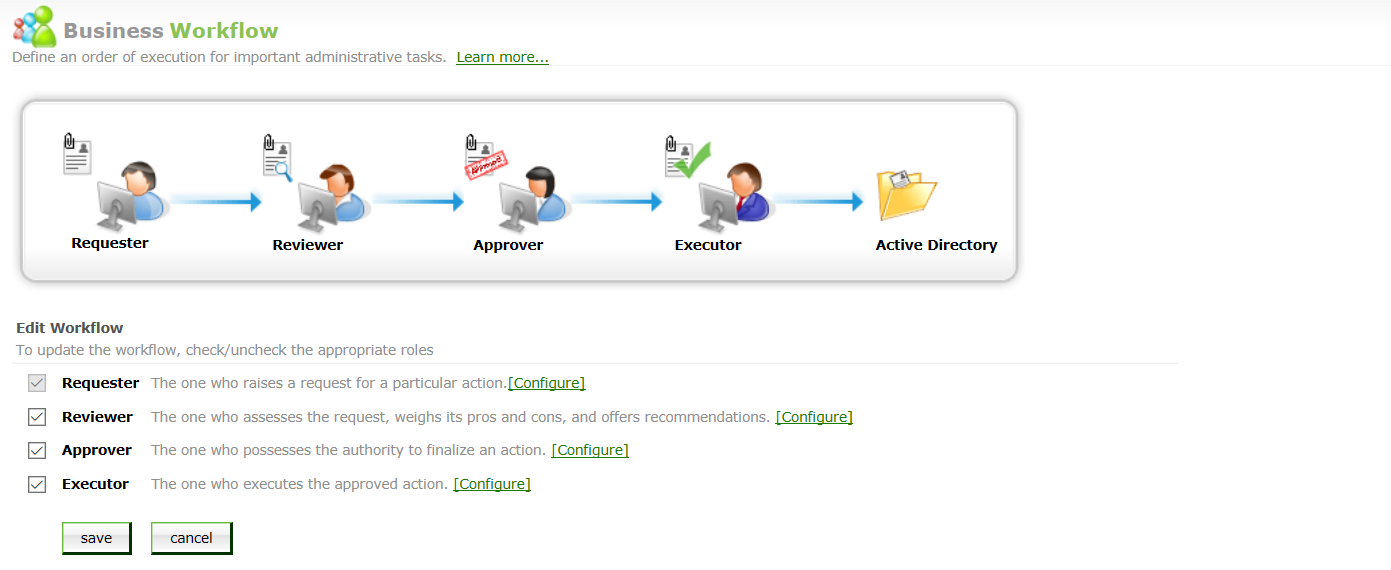 Step 2: Create requester roles 
ADManager Plus' Workflow feature lets you create and assign requester roles. Each role can only perform specific tasks, adding another level of security for your organization. To get started on creating a end-user role for your workflow, go to the Worflow tab and click on Requester roles.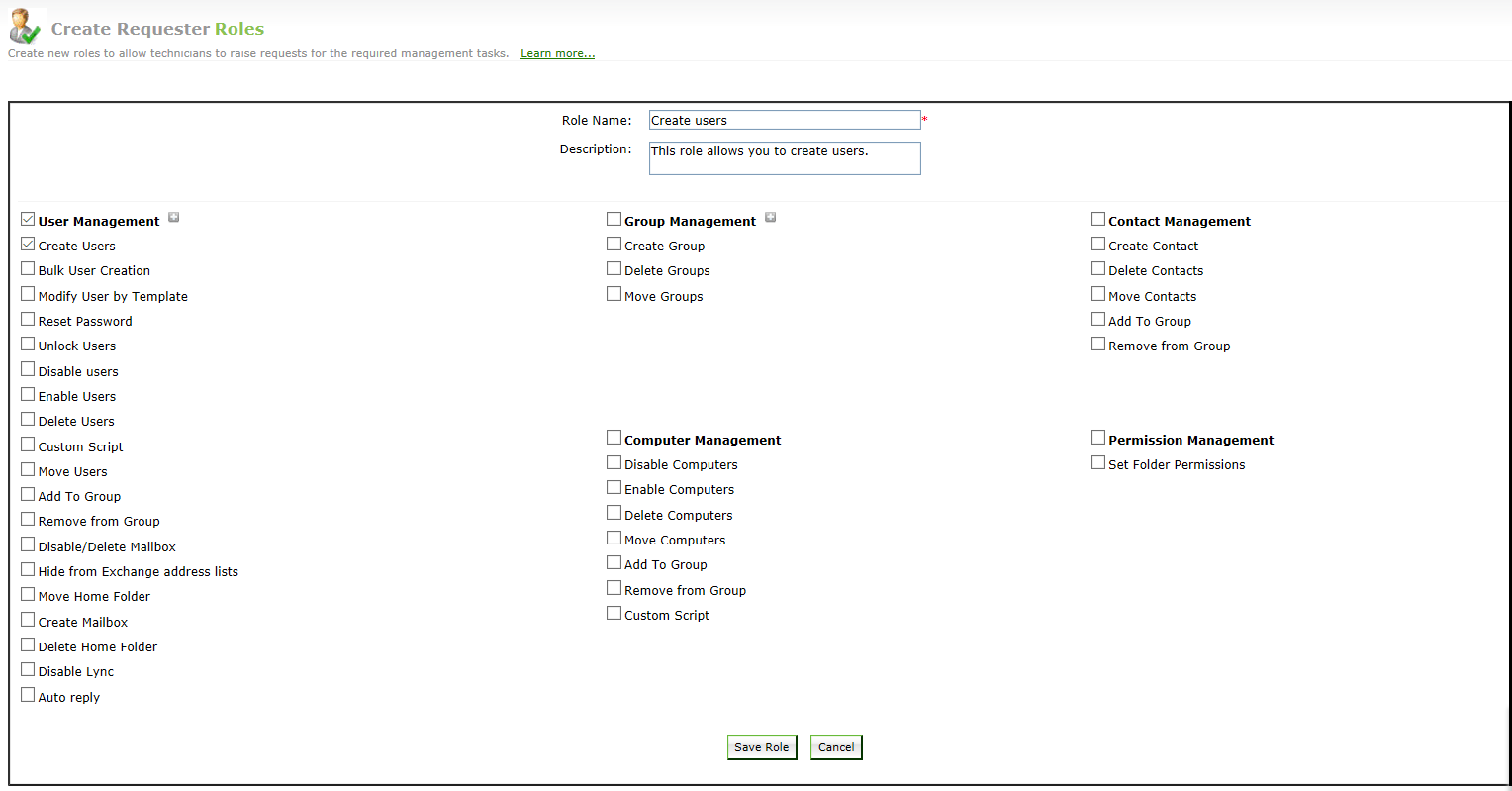 Step 3: Assign roles to the stakeholders
After creating a role, add a new requester or assign to an existing help desk technician, one or more roles. You can do this by going to the Workflow tab and clicking on Requesters. Using OU-based restriction, you can limit a requester's scope of designated activities to one or a few OUs (i.e., a technician can only create users or reset passwords within their assigned OUs).

 Step 4: Create assigning rules
Proper rule assignment ensures that once a request is created, it is automatically assigned to another technician for the next level of approval. This creates the necessary checks and balances needed to prevent any unauthorized requests from being executed because the request has to pass through a chain of approval. When you're ready to assign a new role, go to Assigning Rules and click on Add New Rule.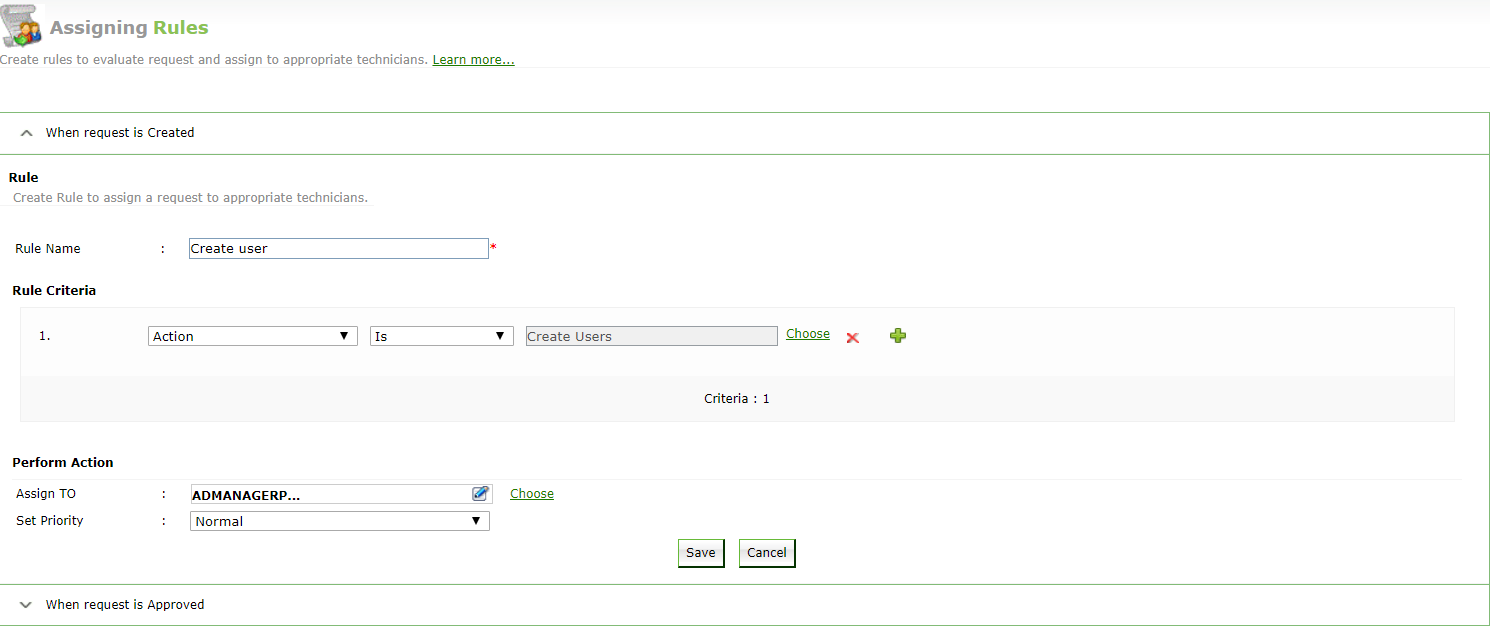 Step 5: Create notification rules
Define the rules for sending email and SMS notification after each step of processing the request i.e., when request is created, reviewed, approved, executed or rejected.

Step 6: Let the requests flow
Requesters can then login and make use of the dashboard to raise requests. Based on the roles assigned to them, requesters can make requests for routine but crucial tasks such as creating users, enabling/disabling users, resetting passwords, gaining group membership, revoking group membership, and more.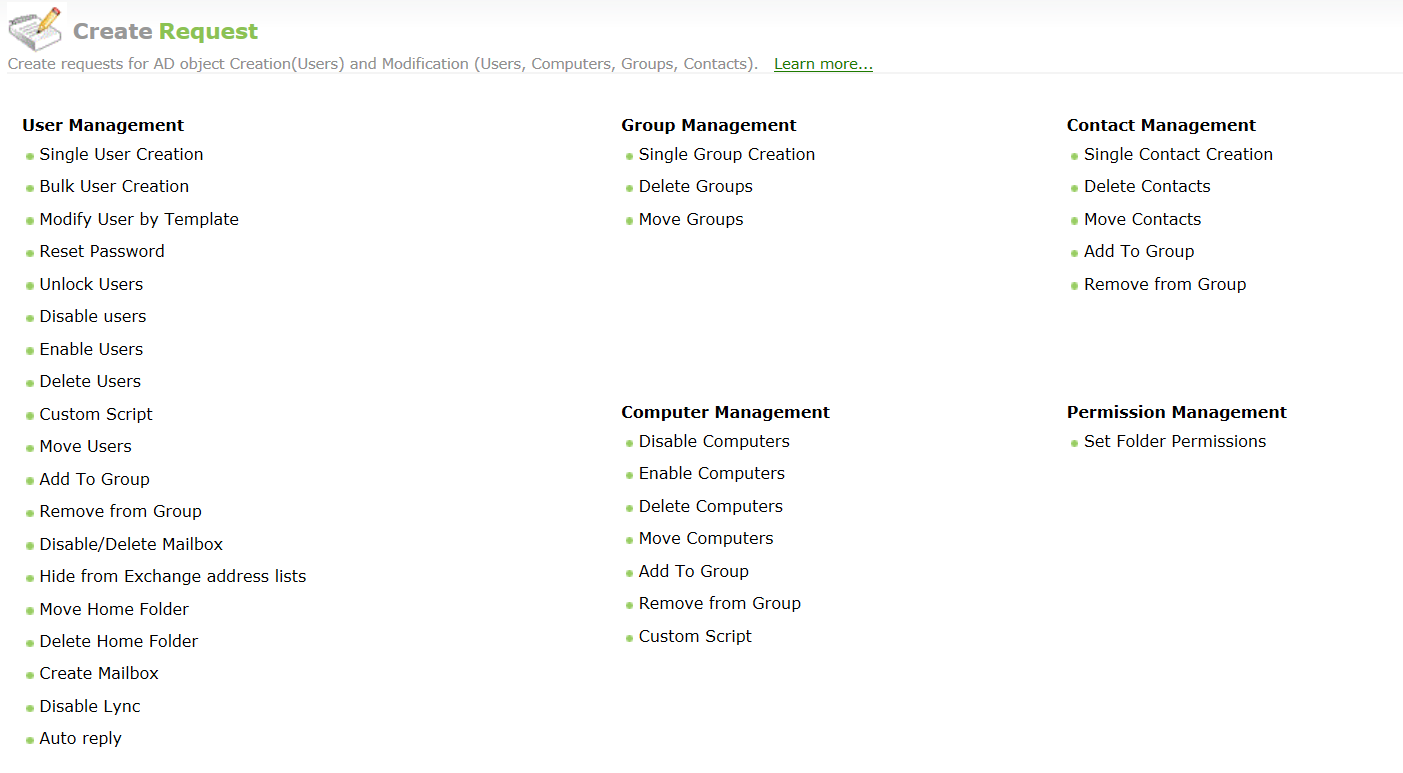 By implementing a business workflow using ADManager Plus, you can:
Create users simultaneously in Active Directory, Exchange, G Suite, Office 365, and Skype for Business.
Streamline the involved business processes to reduce the time it takes to perform routine tasks.
Enhance security by selectively provisioning roles to help desks.
Create necessary checks and balances while granting permissions and access to resources.
Eliminate human error to save time and resources.
Send email or text message notifications to those involved in the workflow process.
Download a 30-day trial of ADManager Plus here and create a customized business workflow for your organization by implementing these six steps.