Author: Nithya Chandar
Did you turn things upside down in your WiFiManager when you faced a typical issue – your Cisco Vx works not being discovered properly?
Just Freeze . The solution is a one liner " your credentials may be incorrect"
To check out the correct credentials for this device, here's what you can do:
1.Go to the device interface by entering the http://IP-address of the device.
2.Now the screen showing the details with Tabs as Home, Network associations, logs and setup details.
3.Here you can click on the Setup details to enter the Express setup
4.Now you can click on the Security Link under Services Tab as shown in the screen shot-1.
5.This takes you to the Login details page where you can click on the User Information.
6.You can note the SNMP community that is shown here under the username category-Screenshot-2
7.This community can be supplied while adding credentials when adding CiscoVx Works device for discovery.
Remember..not to do this…
(Please note that you need not consider the community shown under the SNMP Link which shows only the SNMP Trap Community.)
You can see the screenshots here:
Screenshot1 shows the device Interface and the Security link: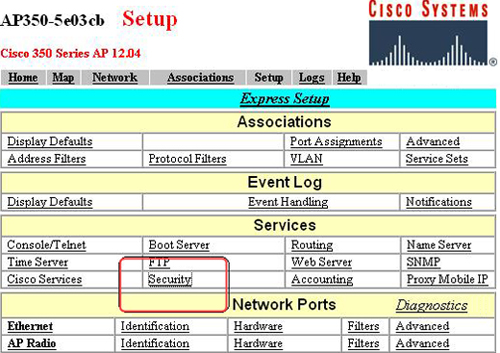 Screenshot 2 shows you the proper SNMP community of the device: