Does this happen to you?

We often hear a scenario like that from people like you who want to evaluate IT360 but are unable to procure a server to run it, which prevents them from evaluating the product in a timely manner. So we're eliminating this bottleneck for you and making it easier to evaluate our solution.
IT360, our unified monitoring software, is now available on the cloud for free evaluation. That's right: we host it while you evaluate it.
So what do you get with the ​cloud-based evaluation of IT360?
We are providing a hosted instance of the IT360 Professional Edition for the evaluation. We have also provided a simulated environment to configure and monitor a few network devices, services…
READ MORE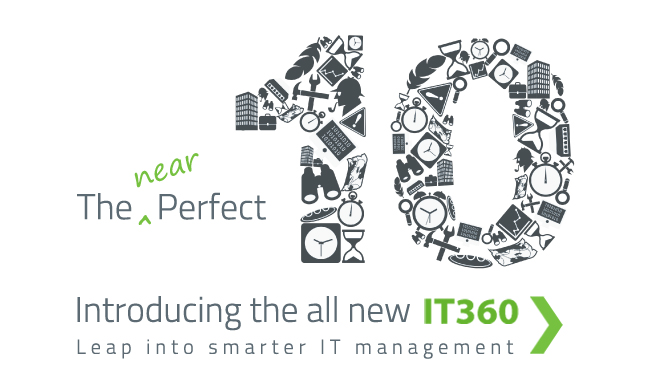 A 'Perfect 10.' What do you associate this with? Is it the symbol of perfection? Soccer has an obsession with the number; it has appeared on the jerseys of stars that include Pelé, Maradona and Messi. A score of 10, previously unattainable, became a reality in gymnastics during the 1976 Olympics, when a slight Romanian girl named Nadia Comăneci redefined what was possible on the uneven parallel bars. The number 10 has even played a role in the IT world: Apple Computer proclaimed OS-X Mountain Lion to be the best OS version it ever built.
The number 10 has been on our minds at ManageEngine, too. Why? In the last 10 days, we have loaded Site24x7, our SaaS-based application monitoring solution, with its lates…
READ MORE
"IT has always been viewed as a 24/7 organization, but we haven't had the tools to be a 24/7 organization," said Raj Sabhlok, President of ManageEngine, in his presentation, "Becoming  Real-Time IT Organization" at the 2013
ManageEngine
User Conference in Las Vegas.
Sabhlok launched the conference discussing how ManageEngine's tools have been evolving to deliver real-time IT. How can IT organizations be quicker? How can IT organizations meet and shorten service levels through network management, server and application management, IT help desk and windows management, SIEM and compliance?
The keys to real-time IT, said Sabhlok, are:
The right data at the right time
Not just any data, but

…
READ MORE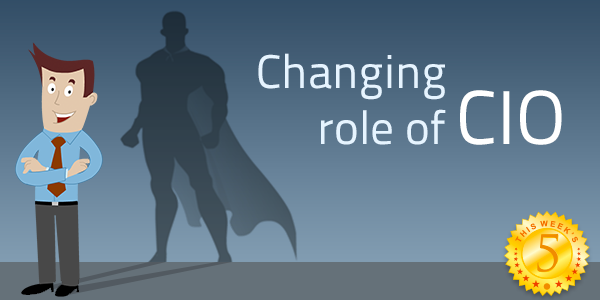 This Week's Five is the column where we bring to you a collection of five interesting reads from all over the web, with a different topic every week. This week, we are exploring the changing role of Chief Information Officers (CIOs) in the enterprises.
Gone are the days when the CIOs were largely responsible for practices supporting the flow of information. Today, the role of a CIO has undergone a drastic change, where he plays a key role in setting the strategy and ensuring its execution. Since IT has moved from low to high priority, the CIO has become CEO's ally, and in most cases, they drive business strategies together.
We have brought together some interesting articles we've come acr…
READ MORE
Here are some stats that will blow your mind: Every minute of every day, 48 hours of video content is uploaded to YouTube, Google receives over 2 million queries, over 100,000 tweets are sent and nearly 600 new websites are created. Perhaps most shocking is that quietly in the background, all of this data is tracked and stored. But what happens to it after that?
Obviously, today's Internet is filled with vast amounts of data. When only a few short years ago a search would yield varied results, today search engines, social networks and even advertisers have realized that information must be culled, filtered and targeted for their consumers. In order to do this, many of these services collect data about you. Whil…
READ MORE
Imagine every event occurring in the network/devices is recorded in real time, including the abnormal events. What else would you want? Obviously, a convenient way to scan through this information or capture the relevant ones online. This leads to monitoring the logs and events generated by diverse devices.
Log Monitoring/Analysis is already well known in the security and network management space. It is now beginning to gain prominence in the network operations space [Ack.: EMA Research]. The fact that every granular event is logged in real time means that you will find granular information at the device level and even at the session level. One of the advantages is, root cause analysis for certain situati…
READ MORE
In a previous article, I wrote about the need for application-aware network performance management (AA-NPM) tools. With tools that can manage the entire range of infrastructure and applications, we can manage the delivery of services more effectively and responsively — which is better for an organization, better for IT, better for everyone.
But the need for integration does not stop there. When you think about it, we're not just focusing on application and network performance solely for the sake of performance (though the nerd in each of us may think so). In today's business environment, we're focusing on performance because IT has become a service — and ultimately, we are the ones in charge of t…
READ MORE
Well, imagine you have a monitoring tool that has the capability to monitor network devices, servers, applications, databases, bandwidth monitoring along with an ITIL Help Desk. Something is still missing here, right? What if you had a host of storage devices from different vendors that you want to monitor as with any other device and servers? And, you get this storage device monitoring as a part of the tool!
Yes, this is the integration between ManageEngine IT360 and ManageEngine OpStor.
You are already aware that ManageEngine IT360 is an integrated solution for monitoring your network devices, servers, applications, databases, Virtual environments, bandwidth monitoring. In addition, it has an inte…
READ MORE
In today's complex business environment, the first question thoughtful IT leaders ask when
considering any new IT investment or change is, 'How will it impact the business?' That the
business depends on well-managed IT is well understood. What is less well understood is how an
IT organization can manage an infrastructure that is growing ever more complex. It's not just the
network infrastructure that IT teams need to consider; it's not even the increasingly complex
application infrastructure that stands between the
…
READ MORE
I had an opportunity to look at a few industry surveys that were designed to analyze the Managed Service Provider (MSP) market. One of the healthy trends I noticed was the increase in the market size over the last couple of years. With the uncertainty of the economy looming over the world, more and more enterprises from non-IT domain will look at MSPs to outsource their IT management work, so that they can concentrate on the tough task of saving and propelling their core business while MSPs take care of their IT.
MSPs face tough competition in pricing, which reduces their profit margins. Apart from this, they also have the daunting task of keeping their client's IT running with five-9 figures of availability! Oh…