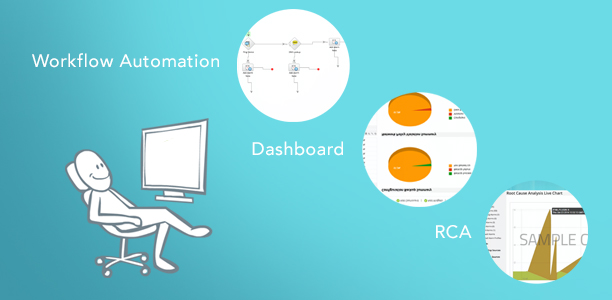 Organizations across industries suffer hundreds of thousands of dollars in lost revenue and reduced productivity annually due to under performing or down networks. According to a 2014
Gartner study
, the average cost of a down network can be up to $5,600 per minute, which extrapolates to well over $300K per hour. These down networks and their impact on the organization are risks that are simply not worth taking. As a network administrator, you need to select the right Network Monitoring System (NMS) that can help you quickly resolve network issues and proactively monitor network performance. The NMS features must help you avert network disasters and resolve common network problems. Ideally, the NMS or t…
READ MORE
The
IT landscape
is changing
at
an extremely fast rate,
and
sometimes
it feels
like
we
are trying
to manage
a continually moving target
with
the evolution
of apps,
consumerisation
of
IT,
and
the shift
to mobile devices.
This digital tsunami
also
means
that users
are
now
more demanding,
and
they require faster
and
more reliable networks.
Organisations
should therefore monitor –
in real
time –
their network's speed,  committed information rates (
CIR
s
), response
times,
and latency
times. 
This
will enable
them
to identify
degradation
early;
take proactive, remedial action 
and avoid costly downtime – a key consideration
when
downtime
of
just
about 10 minutes
in a
2
​
,500 person
organisat
…
READ MORE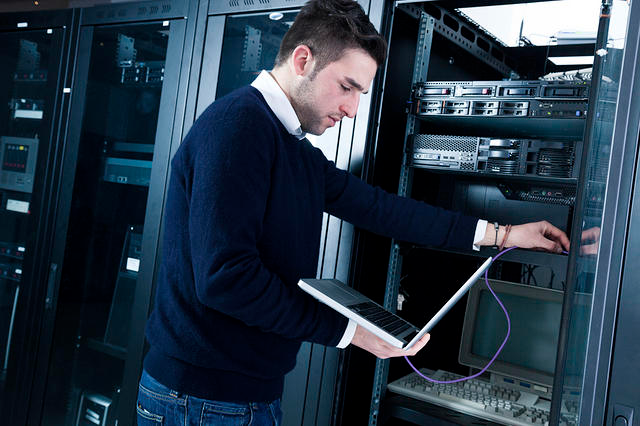 Most enterprises rely on their data centers to offer services to internal and external users. Important concerns for any data center today include the following:
Faster provisioning of new services to meet sudden business demands
Scaling existing services without affecting users
Optimizing resources for reduced power and energy costs
Achieving service-level agreements (SLAs)
Reducing management complexities
Reducing energy costs
Provisioning and Scaling Services Data centers must be more agile to meet growing business needs. The conventional infrastructure is very rigid and takes a lot of time for both provisioning and expansion. Each and every service delivered to users involves intense net…
READ MORE
Security threats are on the rise.Needless to say, the impact of security breaches has serious business consequences. Besides the cost of data loss, data breaches tarnish your business brand by causing business discontinuity, compliance violations and customer distrust. Recent security breaches on financial and retail giants elucidate the fact that cyber attacks on the data center have grown more sophisticated. Cyber criminals employ advanced attack techniques to hit on specific systems, applications, and devices in the data center to bring down your service availability or steal your customers' confidential data. Such targeted security attacks present security professionals with seri…
READ MORE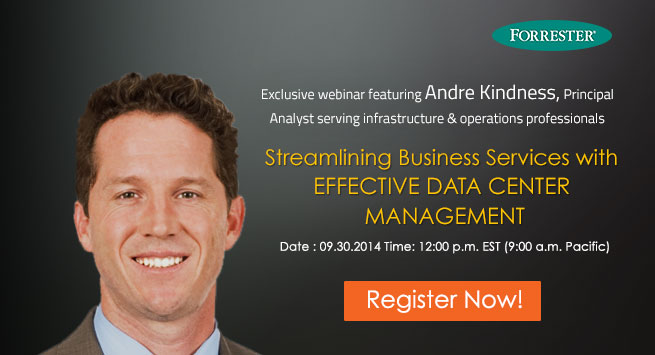 Delivering
business-critical services to end users without any disruption
or degradation in
the
quality or
speed
can be quite a challenge. The underlying  network and server layers
must be in top shape, because  a
ny performance degradation, fault, or attack in these layers will affect the service delivery.
Finding the exact root cause of a problem and troubleshooting it quickly is the key to improving data center efficiency, which will help streamline the services offered. However, it could be a labor-intensive and time-consuming process if you use inappropriate tools or do it manually. 
To improve your data center efficiency and streamline service delivery, attend our
webinar
on
Streamlining Bu
…
READ MORE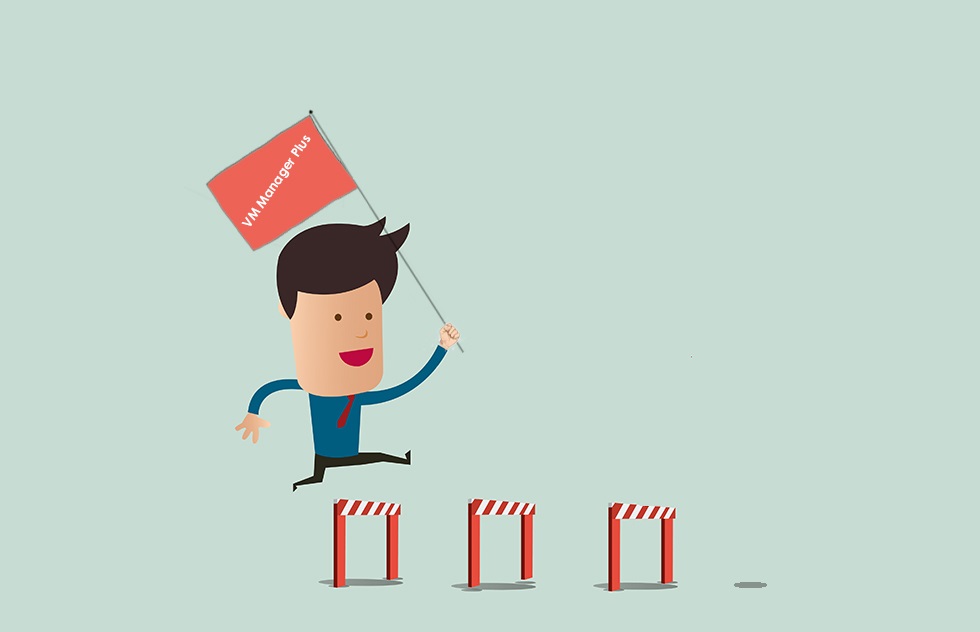 Server 
virtualization
 has become a widely-adopted technology in data centers. The a
bility to share all the available resources across various virtual machines (
VMs
) makes server 
virtualization
 highly 
scalable
 and efficient, which helps to  reduce 
opex
. 
Apparently, 
Gartner
 found 
more than 50 percent of overall servers in the world are 
virtualized
. By 2015, that share will increase to 75 percent.
Th
ough
virtualization
 brings a lot of benefits, at the same time it also includes a few management challenges which makes it complex. The major challenges with 
virtualization
 are:
Monitoring its performance in real time

Managing 

VM

 sprawl and optimizing resources

Capacity planning
…
READ MORE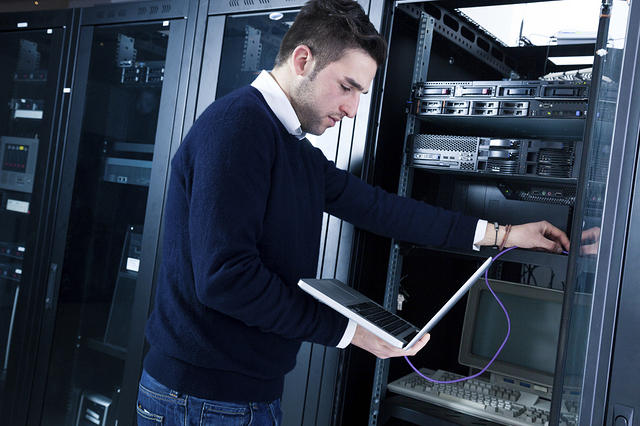 Gone are the days when you carried your laptop inside data centers to fish out faulty devices. The latest 
OpManager Android app
 with its built-in QR code scanner now helps you locate the faulty devices by delivering all the required data to your finger tips, literally! The app not only makes your life easy, but also helps you monitor your data center's performance from anywhere, at anytime. The app is absolutely free and you can download it from 
Play Store
.
​With the OpManager Android App, you can:
View the availability and performance of managed devices
View and add notes to alarms raised
Troubleshoot faults by using ping, traceroute, and IT workflow
Create custom dashboa
…
READ MORE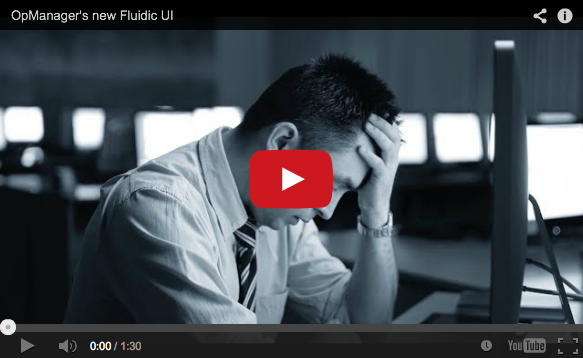 Today, enterprises handle 10 times more alarms than they did a decade ago. At $70,000 a year, a systems administrator costs $35 per hour. A 10-member IT team could save $875,000 over 5 years if the user interface for their IT management solution was 25 percent faster.
Switch to OpManager 11.3
and try the new Fluidic interface. It helps you quickly navigate across various performance pages and reports in less than 100ms, which helps you know the fault and performance data and troubleshoot problems before your users or customers complain. In addition to the Fluidic UI, OpManager 11.3 enhancements include:
social wall for IT discussions
custom report builder
heat map widget with live health status of devices
mu
…
READ MORE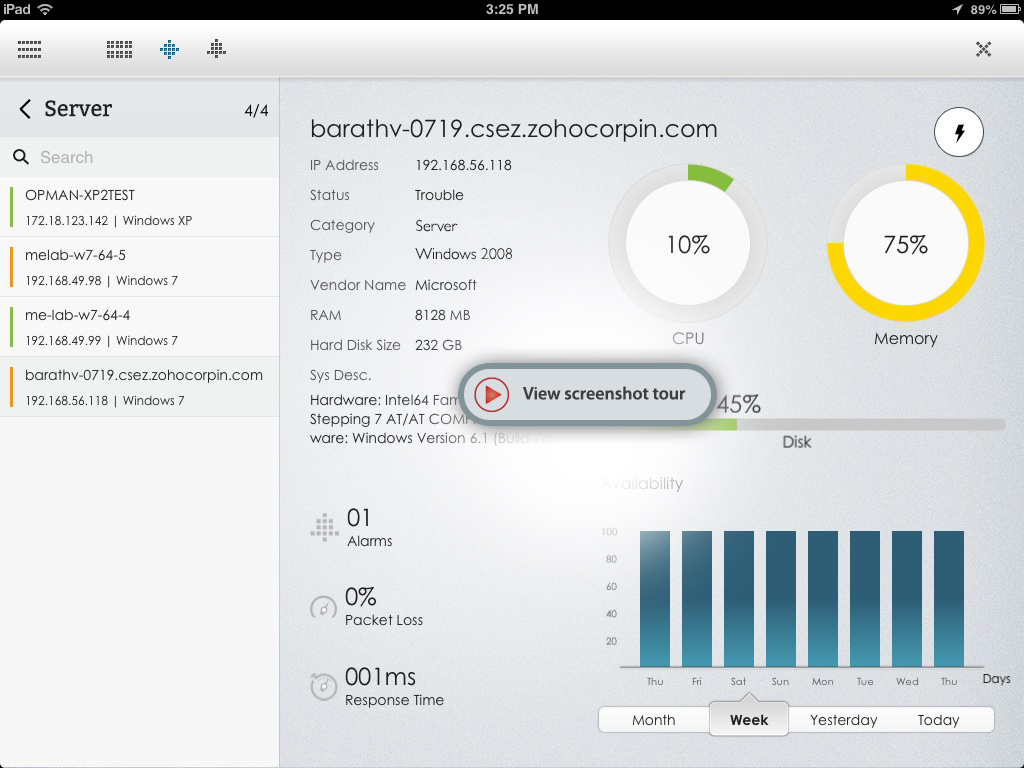 The crucial challenge in managing your IT is always staying connected  — anytime, anywhere . Being connected ensures that you can troubleshoot any problem immediately, in real time.   The new iPad app from OpManager lets you do just that. Using this app, you can view your IT performance and also troubleshoot issues, on the move. With the iPad app, you can:
View your IT performance
View recent alarms raised and sort them by severity
Add notes to, clear, acknowledge, and delete an alarm
Troubleshoot issues by ping, traceroute, and workflow automation
Customize dashboards and widgets
Visit the iTunes store
to download the iPad app for OpManager.
OpManager iPad app is available in two editions. Th…
READ MORE
In most data centers, DCIM rests on shaky ground: manual record keeping and scattered documentation. Data center managers maintain–and wade through–wikis, spreadsheets, text files, and un-integrated freeware tools and databases just to find two things:
What is that we manage?
and
Where is it located?
The biggest problem with all this documentation is that it is maintained manually, and who has time to do it perfectly? Moreover, locating an asset quickly is almost next to impossible, and because sources are scattered and ad hoc, the documentation often fails to capture how assets relate to each other. OpManager helps you bridge this gap between the documentation you have and the documentation you ne…