For over a decade, ManageEngine has been empowering users with some of the best IT enterprise management solutions available in the industry. Today, we are honored to announce that ManageEngine has been recognized as an April 2019 Gartner Peer Insights Customers' Choice for IT Infrastructure Monitoring Tools. ManageEngine OpManager's impeccable network monitoring has helped us gain this recognition.
We see this as an important milestone in our mission to provide world-class network management, since this recognition is solely based on your reviews and ratings.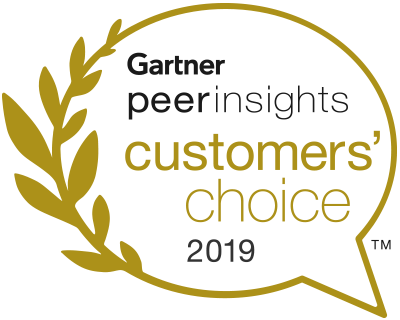 Gartner follows stringent evaluation procedures to ensure its evaluations are fair. Each vendor is rated based on the following categories: Evaluation & Contracting, Integration & Deployment, Service & Support, and Product Capabilities.
As of April 19, 2019, OpManager has received 127 reviews with an average rating of 4.4 out of 5. We take immense pride in this distinction, as it wouldn't have been possible without your valuable feedback.
Here's what some customers have said about OpManager:
Just because we've received this recognition doesn't mean we're stopping here—we're already working on adding new features and enhancements to build the best possible network monitoring solution!
We'd like to thank all our supporters and customers for being a driving force in helping us unlock new achievements and our partners for being the backbone in all our ventures.
Wish to provide your feedback about OpManager? Go ahead and share what you think of us. If you're not an existing OpManager customer, try out a free trial and learn why our customers love us!
Disclaimer: The Gartner Peer Insights Customers' Choice logo is a trademark and service mark of Gartner, Inc., and/or its affiliates, and is used herein with permission. All rights reserved. Gartner Peer Insights Customers' Choice distinctions are determined by the subjective opinions of individual end-user customers based on their own experiences, the number of published reviews on Gartner Peer Insights, and overall ratings for a given vendor in the market, as further described here, and are not intended in any way to represent the views of Gartner or its affiliates.