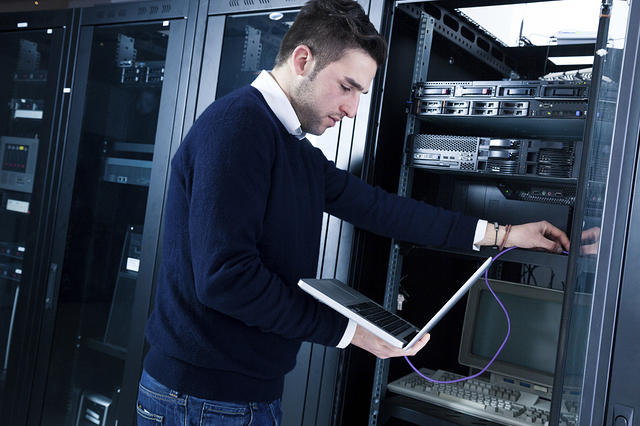 Gone are the days when you carried your laptop inside data centers to fish out faulty devices. The latest OpManager Android app with its built-in QR code scanner now helps you locate the faulty devices by delivering all the required data to your finger tips, literally! The app not only makes your life easy, but also helps you monitor your data center's performance from anywhere, at anytime.
The app is absolutely free and you can download it from Play Store.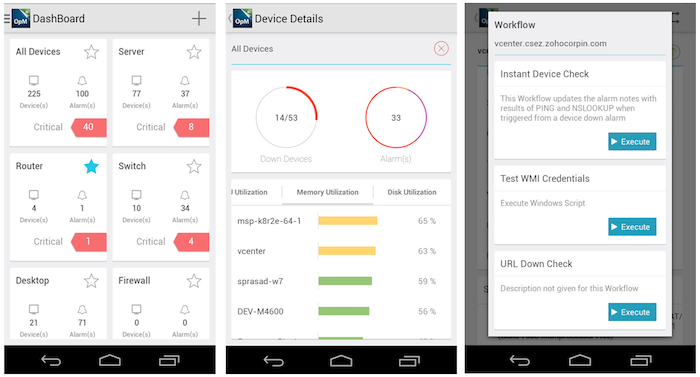 ​With the OpManager Android App, you can:
View the availability and performance of managed devices
View and add notes to alarms raised
Troubleshoot faults by using ping, traceroute, and IT workflow
Create custom dashboards
Categorize critical devices as 'Favorites' for instant monitoring
Scan QR codes and easily access device performance data
This is the third in the row of mobile apps from OpManager, following the iPhone app and the iPad app.
The UI structures of the Android app and the iPhone app are similar in all aspects, except that the former comes with a built-in QR code scanner.