In December, we released EventLog Analyzer 11.3, which automatically discovers Windows devices from Active Directory and workgroups. This greatly simplifies the process of configuring Windows devices for log collection.
In our release last month, we built on this idea by extending the feature to Syslog devices as well. Yes, that's right! Now you can automatically discover any Syslog device based on its IP address/CIDR range. Simply specify the device's range and SNMP credential and EventLog Analyzer will automatically scan your network for Syslog devices and display them along with the device type and vendor, as shown in the screenshot below.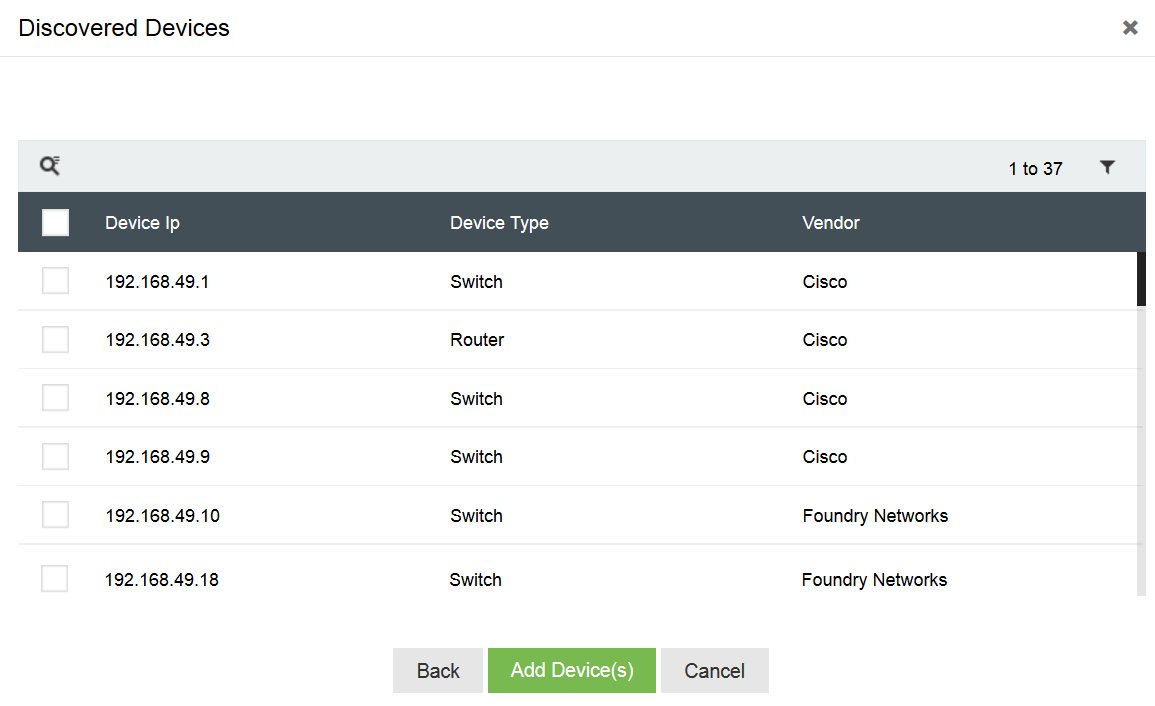 So, all you need to do is check the required device's checkbox and click Add Device(s). Neat, right? And if the device you have added is a Linux/Unix machine, you can also automatically enable log forwarding from the EventLog Analyzer console itself, rather than having to go and configure the rsyslog.conf file in the Linux/Unix machine.
Collecting device logs is the first and most fundamental part of an SIEM solution, and we've made that as easy and efficient as possible to ease your log management and auditing woes.
So check out the latest EventLog Analyzer features and upgrade to our latest build.  
Oh, and by the way, be sure to register for my webinar on Log management best practices for SIEM scheduled for March 22nd at 2pm GMT.