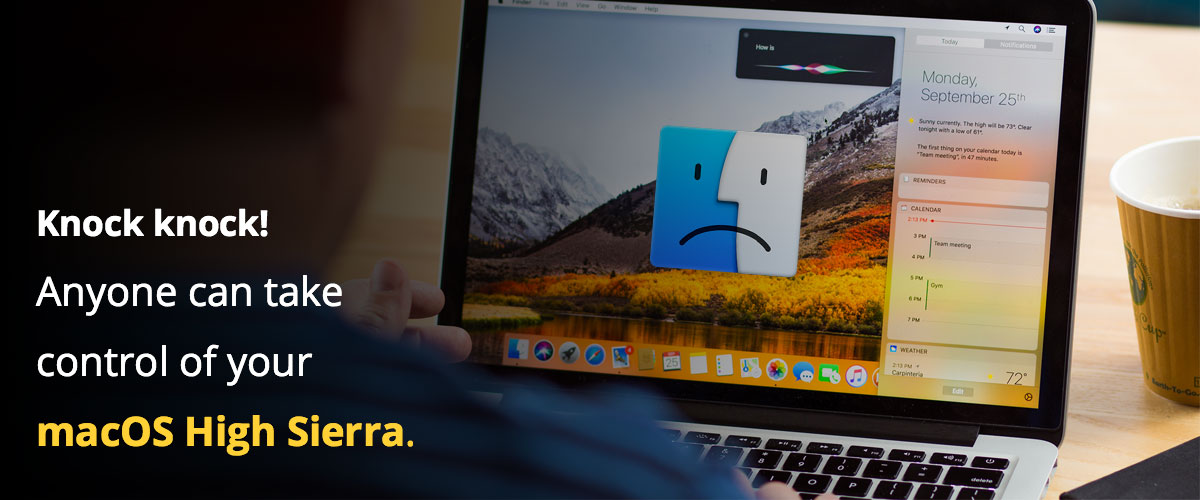 2017 has been a busy year for the cybersecurity industry. With the increase in vulnerabilities, security flaws, and large data breaches, the importance of IT security has been on consumers' minds.
Like any vendor, Apple has made security a top priority in all their products. Unfortunately, a bug discovered in Apple's latest operating system, macOS High Sierra, essentially grants anyone administrator access to unlocked Macs. This macOS High Sierra security flaw doesn't even require any hacking at all—in just a few steps, anyone with physical access to an unlocked computer can take control of that machine.
A few what-if scenarios show that this is not just another facepalm-worthy bug: What if someone accesses vital information on your computer? What if they run arbitrary code to spy your enterprise?
Luckily, Apple has rushed to resolve the macOS High Sierra flaw with a security update. If you're a Mac IT administrator wondering how to deploy this security update to multiple systems running High Sierra in different branch locations, Patch Manager Plus is just the thing for you! No need to hunt for the systems missing the update or manually patch each computer. We offer 100 percent set-it-and-forget-it automation.
How to patch the macOS High Sierra security flaw using Patch Manager Plus
With Patch Manager Plus, it takes just a few minutes to identify which machines are missing the latest macOS High Sierra security update, install the patch, and report on the status of installation. When you're ready to start, open up Patch Manager Plus and follow the steps below:
Update your Patch Vulnerability database by clicking Deployment >> Update Now in the bottom left.
After syncing your database, scan your managed Mac computers. If you haven't done so already, we recommended creating a filter for Mac computers. To scan, click Deployment >> Scan Systems >> Apply the 'Mac computers' filter >> Scan.
Detect which computers are missing the security update by following these steps: Click Deployment >> Choose All Patches >> Choose Applicable Patches (Detailed View) >> Search "Security Update 2017-001" in the Patch Description box.
Deploy the patch to all macOS High Sierra machines that are missing the security update.
An automated patch management solution like Patch Manager Plus can reduce the amount of time your enterprise is left exposed to vulnerabilities. With instant visibility into system security and vulnerabilities across Windows, macOS, Linux, and over 300 third-party applications, Patch Manager Plus gives you complete control over system and software patching.
At ManageEngine, we're always working towards improving enterprises' security. Don't have Patch Manager Plus? Explore our flexible patching solutions on your own with a 30-day free trial (no strings attached).