Five worthy reads is a regular column on five noteworthy items we have discovered while researching trending and timeless topics. This week, we explore Anywhere Operations as a new business model.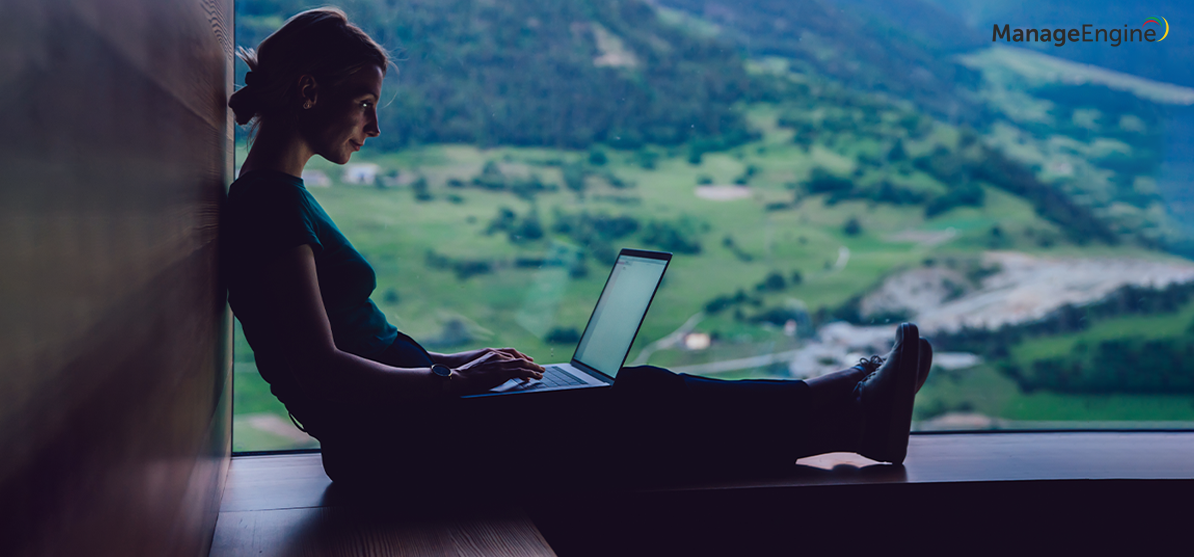 The remote work policies that businesses adopted last year during the onset of pandemic are extending through the current year. Forrester claims that the number of remote workers at the end of 2021 will be three times the pre-pandemic levels. Location independence has become a necessity due to the pandemic. Infrastructure and operations (I&O) leaders hold the responsibility to build and manage distributed infrastructure, and are enabling decentralized, flexible, and resilient operating model for the geographically distributed stakeholders—customers, the workforce, suppliers, etc.
Anywhere Operations, a term coined by Gartner, refers to an IT operating model designed to support customers everywhere, enable employees everywhere, and manage the deployment of business services across distributed infrastructures. The Anywhere Operations strategy is based on three principles: digital-first and remote-first, digitally enhanced physical spaces, and distributed business capabilities to deliver seamless user experiences across physical and virtual spaces. The model is supported by distributed cloud and cybersecurity mesh to support distributed business operations, and to secure remote access respectively.
The Anywhere Operations model enables greater operational efficiency, improves worker productivity, and democratizes access to a diverse and geographically distributed workforce. This model delivers unique value-added experiences across five core areas: collaboration and productivity, secure remote access, cloud and edge infrastructure, quantification of the digital experience, and automation to support remote operations. It also provides a huge competitive advantage as it enables business growth in new markets, builds organizational resilience, and supports workforce safety and productivity.
Here are five interesting reads that explore the concept of Anywhere Operations and its advantages.
Anywhere Operations is becoming the new norm with the extension of the remote work paradigm. Organization leaders need to give a thorough consideration to the trend, and enable a successful Anywhere Operations model which should be location independent, people-centric, and delivery resilient.
Operational resiliency and organizational plasticity are pivotal for organizations currently, and will remain vital as we shift to a post-pandemic world. By enabling connectivity and operations delivery anywhere, Anywhere Operations is expected to shape the hybrid workspaces of the future.
Organizations should adopt the Anywhere Operations model to streamline and integrate business operations during the remote work scenario. This will also aid in digital transformation and smoothing business processes across industries worldwide.
IT companies were forced to apply Anywhere Operations just after this trend was shaped by COVID-19. This model is highly cost-effective. With the right set of tools and technology, this model can be customized for any organization from any industry.
The Anywhere Operations model is growing in prevalence, with many organizations ready to consider adapting it for their business. Implementation of this model will bring multiple changes within the current organizational structure that need to be considered and analyzed before hand.
Despite the challenges, we have seen an increased adoption and application of Anywhere Operations across organizations. Gartner reports that, by the end of 2023, 40% of organizations will have applied Anywhere Operations to deliver optimized, blended virtual and physical customer and employee experiences. The increasing demand for agility and efficiency shall only be met by introducing such disruptive automation tools and strategies.