We are on! ManageEngine is now officially available on the cloud. You can access the service at: http://ondemand.manageengine.com
Official announcement here.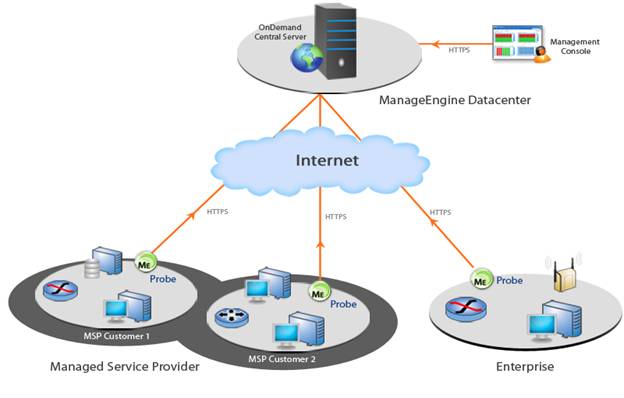 Our first service that will be available is the network and server monitoring part of the story. On premise, it is called OpManager. On the cloud, OpManager On-Demand. It can collect fault and performance data across servers, desktops and applications and display that information in a business-centric management view, illustrating the way business services are impacted by any disruption in the infrastructure.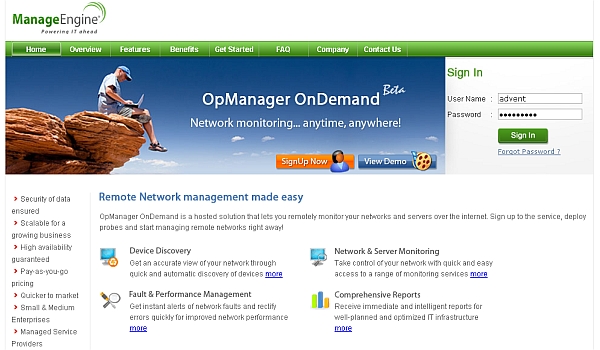 We hope to add service desk management and desktop management before end of 2009.
The service is available to both businesses and MSPs. It will be licensed on pay-as-you-go model. Right now, the service is being launched in beta. We hope to go GA around end of Q2. We are accepting subscriptions right now. The service will be free for use during the beta period.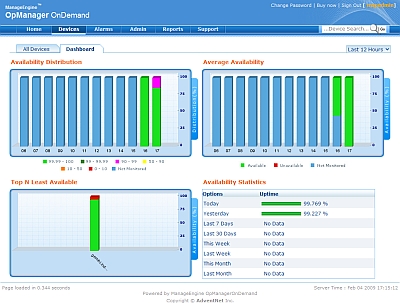 If you would like to try it out, you can sign up for free.
Welcome to the revolution!