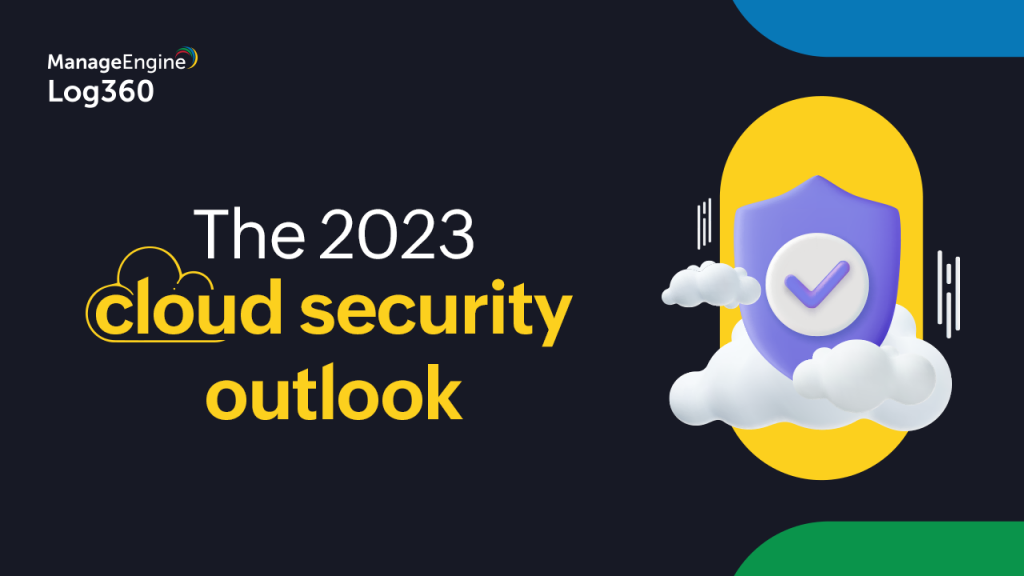 Cloud technology has become a crucial aspect of modern-day businesses due to its scalability and efficiency, making it a popular choice for organizations across all industries. However, the increased surface area for attacks and the different ways they can be executed has left many organizations vulnerable to threats and data breaches. The cloud threat landscape has been rapidly evolving, so adopting a robust cloud security strategy is essential for organizations of all sizes.
Our recent Cloud Security Outlook 2023 report provides insights and predictions about the future of cloud security for the year. It aims to inform stakeholders about the evolving security landscape in the cloud, providing analysis based on the input of over 500 IT professionals from various industries across the United States, including healthcare, financial services, manufacturing, and government.
Critical cloud security threats in 2023
According to the Cloud Security Outlook 2023 report, the main security concerns in the cloud are data privacy, data breaches, and the risk of cyberattacks. The survey participants identified cloud account compromise as the most impactful cloud security threat (35%), followed by unauthorized access by malicious or untrusted applications (23%) and the threat from internal users (14%).
Together, identity-based security threats are the top concerns. Following the shift to the cloud, identity-based attacks have surged, likely as a result of the increase in cloud users and identities across organizations to accommodate remote and hybrid work environments. These concerns are the key drivers behind the demand for better security measures in the cloud.
Shifts in cloud strategies and operations
The adoption of multi-cloud and hybrid cloud is set to increase, leading to more complex security challenges. The survey results showed that 72% of organizations opt for multi-cloud applications, while 23% plan to adopt cloud computing within the next 24 months. The report highlights that organizations are also looking to implement security measures that are not just technically sound, but also flexible and scalable, to keep pace with the growing cloud services market.
Even as organizations understand the severity of cloud-related threats, many still face challenges in implementing robust cloud security solutions. The looming threat of a potential global recession in the near future has impacted organizations in many ways, including budget cuts. The report notes that 41% of organizations have a small security operations center (SOC), which might not be sufficient to protect against the constantly evolving cloud security threat landscape.
Advancing cloud security with integrated solutions
To address these challenges, organizations are increasingly turning to cloud access security brokers (CASBs), which provide visibility into cloud networks and help prevent cyberattacks. Other key security measures include:
Multi-factor authentication (MFA)
Encryption
Access control
Zero Trust security model
Integrating CASB with other security tools as a security strategy is the way forward to meet the future market demands. Integrated security solutions also offer visibility and protection across all cloud platforms as the newer data privacy laws and regulations require a comprehensive strategy.
In conclusion, the Cloud Security Outlook 2023 report highlights the importance of adopting strong security measures in the cloud. Organizations must stay ahead of the curve, exploring the latest trends and technologies to help protect their data and applications.
As the cloud computing market continues to grow, organizations must be proactive in their approach to security, adopting best practices and staying up-to-date with the latest developments. This ensures their cloud environment is secure and all their stakeholders are protected.