Using AD ManagerPlus you can:
Create and modify multiple user attributes like
? Exchange mail properties? Change & Reset password? Account expiry

? Contact properties

? Move user from one OU (Organizational Units) to other, and many more…
– User profile created can be exported as CSV, PDF, XLs & HTML formats
– Import users from CSV file to create bulk users in Active Directory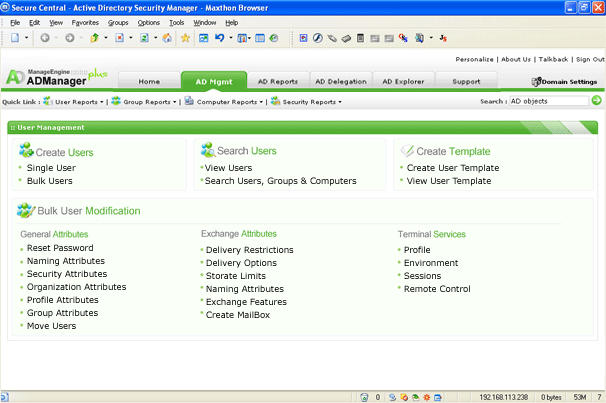 AD Reports :
We are offering 30 plus comprehensive reports of the Active Directory infrastructure components like…
? InActive users? Password expired users? Soon to password expiry users

? Account expired users

? Soon to expire users

? User with more than one group

? Security groups

? InActive Users

? User permission over objects and many more…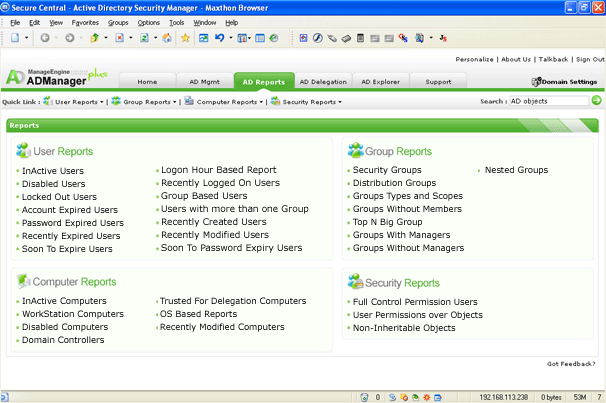 AD Delegation Features :
You can add and modify various security roles matching the job profiles, which can then be delegated to selective users/groups/computers in your domain.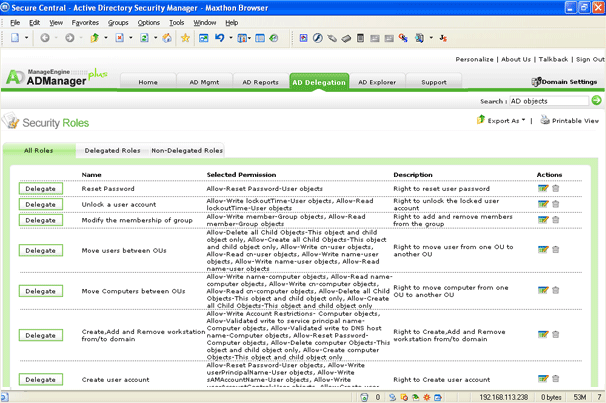 We had a ball while working on this product and for me it was very challening to design the user interfaces. It took me 12 options for the landing page and Bulk user addition screen design to get finalized, oophhhh.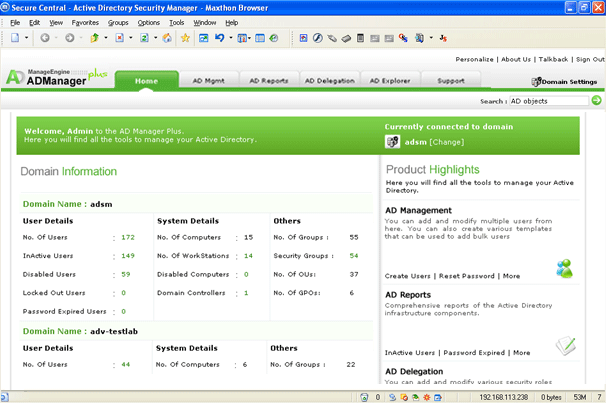 Currently we are giving final touches to the UI and fixing issues. If everything goes well, we will release AD ManagerPlus by end of this month (sorry we cannot confirm the date)
To get your hands on beta, please mail us to wsm-team@adventnet.com. We will send you the invitation.
See you soon.
~Senthil Nath