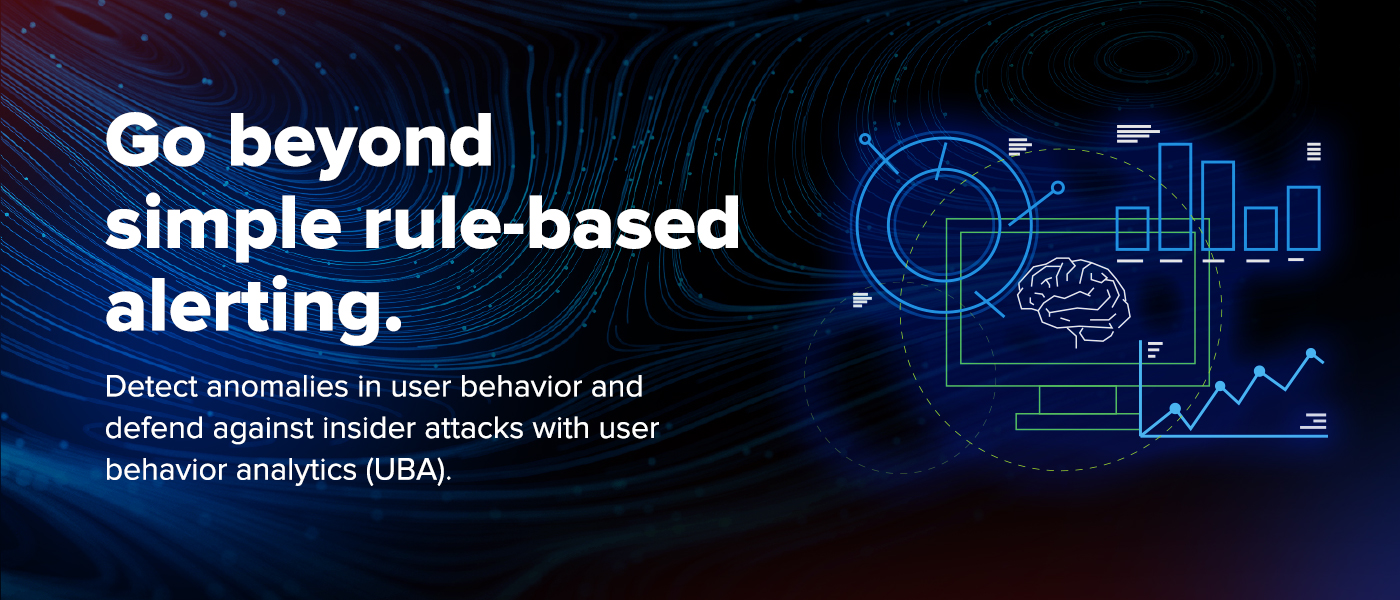 Among the different types of cyberattacks, insider threats are the hardest to track and have the highest rate of success. This can be attributed to their use, or rather misuse, of legitimate credentials, machines, and access privileges.
Traditional SIEM solutions use simple rule-based alerting to detect potential insider threats, which cannot analyze user behavior or detect any anomalies therein. As a result, when an employee is working with sensitive data, it can be hard to know whether they're just doing their job or initiating something malicious.
User behavior analytics in ADAudit Plus
Complementing your SIEM solution with the advanced threat detection capabilities of user behavior analytics (UBA) is an effective way to counter insider attacks. ADAudit Plus, the real-time change auditing and UBA solution, helps keep your Active Directory (AD), Azure AD, member servers, and workstations secure and compliant.
ADAudit Plus uses artificial intelligence (AI) to analyze user behavior patterns over time to create a baseline of each user's activity. Using this baseline, ADAudit Plus can detect anomalies in user behavior.  For example, if an employee logs in at a time they don't typically log in at, ADAudit Plus will notice and consider this a deviation from the norm. When ADAudit Plus detects deviations from the user's normal behavior, it instantly alerts administrators via email or SMS.
With ADAudit Plus, you can get real-time alerts and detailed reports on:
Malicious logins, including access of critical servers during unusual hours.
Privilege abuse and escalation.
First time remote access, new processes on servers, and attempts to exfiltrate data.
Risks by analyzing hyperactive accounts, users connected to most assets, etc.
Read our solution brief to learn how ADAudit Plus helps administrators overcome the following challenges while defending against insider threats:
Monitoring deviations in user behavior.
False positives and delayed threat detection.
Identifying vulnerabilities and risks.
 Looking to closely monitor user behavior in your network? Get started with a free, 30-day trial of ADAudit Plus.