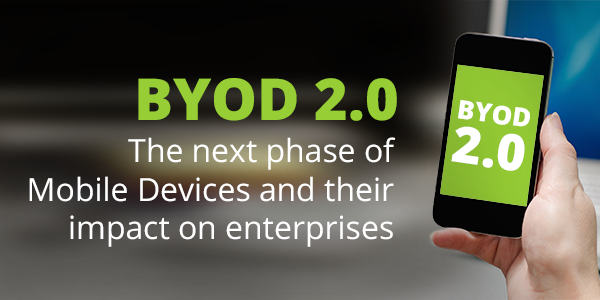 The rate at which technologies are evolving is so rapid that the current technology is becoming 'a thing of the past' within a few months of its introduction in the market. Such a quick trend shift happens a lot, especially in the area of mobile devices. Yet technology advancements continue to drive economic growth in changing the way we work and live.  The technological innovations in mobile devices are creating new opportunities for users and challenges for enterprises.
Imagine how when supercomputers were first introduced to perform computational tasks, the machines occupied a vast amount of space. Today, computational power has been transformed into a smart phone that fits in a palm, wh…
READ MORE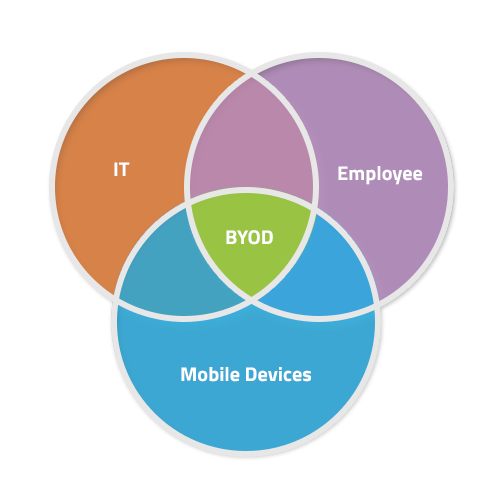 As mobile devices continue to replace PCs in the workplace, we are witnessing an unprecedented increase in enterprise mobility. Today, smartphones and tablets are ubiquitous, and employees can access most of their business applications while on the go. Education, manufacturing, and health care are a few of the industries that have responded well to the mobile trend, allowing employees to securely access corporate  data from personal and company-owned mobile devices securely.
Our latest white paper, "Leveraging BYOD," analyzes the unique challenges involved with personal mobile devices — also known as BYOD or "bring your own device"  — as well as the ways t…
READ MORE

With the worldwide boom in mobile devices, employees in enterprises of every size are increasingly using their smartphones and tablets for work-related tasks. In response, the Samsung SAFE (SAmsung For Enterprise) initiative ensures the safety of work-related data by enabling enterprise-class security and mobile device management for Samsung Galaxy devices.
In our upcoming webinar, "Managing Samsung SAFE Devices with Desktop Central," you'll learn how ManageEngine Desktop Central has partnered with Samsung to leverage the enhanced security and manageability offered by SAFE devices. You'll also discover how to manage SAFE devices and get a walk-through of the related Desktop Cen…
READ MORE

This Week's Five is a weekly column of five interesting reads from all over the web.
This week we bring you news about CIOs: what they do, how they do it, and the difference they make!
A company's first-ever CIO catapults revenue from 6 billion to 18 billion in just four years
How often have you heard of a CIO turning the fortunes of a company? Well, here's one who did just that, and how? By implementing some very simple IT management strategies.
http://www.forbes.com/sites/peterhigh/2013/09/16/a-6-billion-energy-company-hires-its-first-ever-cio/
How much to outsource?
One of the key responsibilities of  a CIO is deciding on outsourcing strategies. The CIO needs to be awar…
READ MORE

This Week's Five is a weekly column of five interesting reads from all over the web.
This week we bring you a view of all that has created a strong buzz in the IT Security world! Read on to learn more.
 How secure is your BYOD policy?
The Ipsos-Mori survey found that 73 percent of respondents in the United States are downloading personal software and apps onto corporate-owned tablets. These might be productivity-killing apps, cloud-storage apps or worse. But you knew that, right?
http://www.itnews.com/security/66652/confidential-data-leaving-workers-mobile-devices
How over-sharing is not caring?
Reaching thousands of customers on Facebook by dashing off a quick sentence and hittin…
READ MORE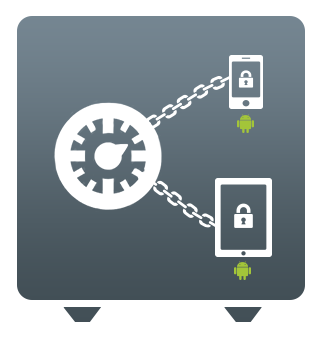 With Android devices becoming ubiquitous at the work place, companies have started looking at the various possibilities of managing and securing these devices. For example, Samsung mobiles and tablets are increasingly used by employees to access work-related data. However, this comes with the built-in risk of leaking/losing sensitive information. Therefore, companies are apprehensive of allowing people to use these mobile devices to accomplish work-related tasks.  This scenario is just about to change, because Desktop Central has partnered with Samsung to manage SAFE – SAmsung For Enterprise devices (galaxy mobiles and tablets)!
Desktop Central's mobile device management hel…
READ MORE
Desktop Central has taken Mobile Device Management a step forward by supporting Apple configurator for iOS. This feature requires devices to be connected to a USB dock that lets IT administrator perform tasks like configuring device settings, assigning devices to users, installing apps, and updating iOS.
Organizations can take advantage of this feature to ensure that devices are MDM configured. Apple configurator helps in deploying a base configuration in bulk on iPads and other iOS devices.
The configurator with Desktop Central is especially effective in situations wherein an organization needs to deploy identical devices to many users with same set of base configuration. For example, supplying p…
READ MORE
This Week's Five is a weekly column of five interesting reads from all over the web, with a different topic each week. This week, we'll explore the latest trends in the IT market.
In the IT space, trends are dictated by:
Unprecedented demands for certain technologies from end users or business organizations
Potential for disruption to IT or the enterprise
Let's take a sneak peak into few disruptive technology trends in 2013.
BYOD - At the highest level, there are three important things to know about BYOD: It's here to stay and is all set to grow; the potential risks are real, so mitigation is required; and it can't be ignored or wished away.
http://www.forbes.com/sites/neta…
READ MORE
We  keep hearing new concepts around mobile devices every passing day. BYOD, BYOA, MDM, MAM etc. have become the buzz words of IT industry.  Are mobile devices slowly replacing desktops at work? Does that mean end of the road for desktops? What precisely is the role of desktops in  modern organizations?
These  are some of the questions fazing us!  To understand the role of mobile  devices vis-a-vis desktops in  enterprises, we have devised a survey.  Your responses will help us  measure the 'convergence of desktops and  mobile devices' in enterprises.
All you need to do is to participate in this simple survey http://bit.ly/197fKaP  and tell us what exactly is happening in enterpr…
READ MORE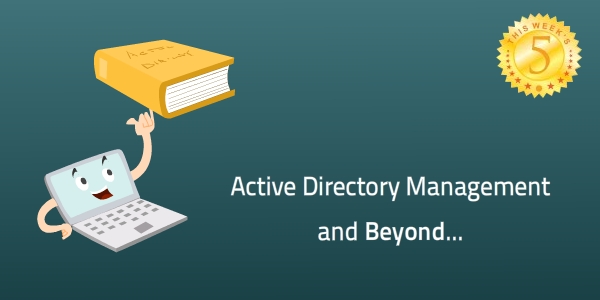 This Week's Five is a weekly column of five interesting reads from all over the web, with a different topic each week. This week, we'll explore the developments in active directory management.
With the emerging trends, changing business needs and drivers such as IT compliance and BYOD, identity and access management (IAM) has undergone a sea change. And so have products offering IAM solutions. The most popular directory service and IAM solution – Active Directory, has evolved too.
Check out the following blogs to know about the latest Active Directory developments.
1. Today, application access management is such a huge challenge, entailing IT administrators the same p…