Social IT has generated a lot of hype over the last few years but many organizations have been left wondering how to turn the grand theory into practice – in a way that delivers tangible results for the business. People know what social media is; they just don't know how to transfer the principles of social media into the world of IT operations to improve efficiency, reduce costs and increase IT customer satisfaction.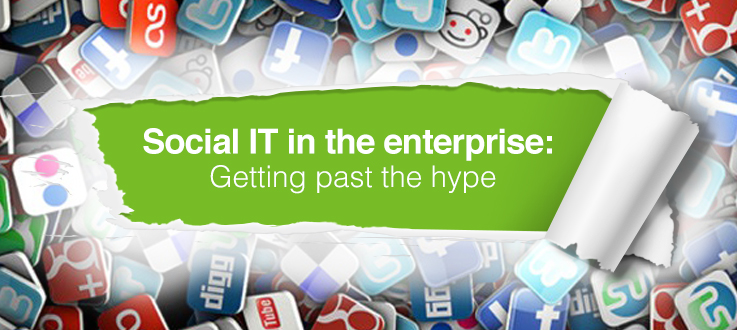 Start at the top
The trick with social IT (as with any new technology) is to start with what you want to achieve. That means taking a top-down view of the challenges you are facing and examining how social IT principles and tools can help you face those challenges. You have to have a good understandin…
READ MORE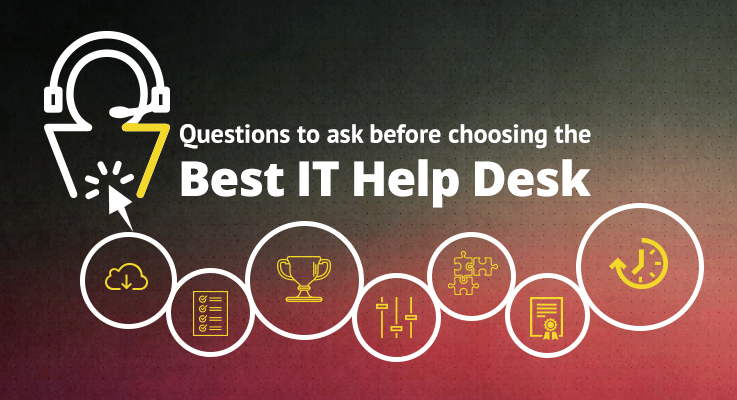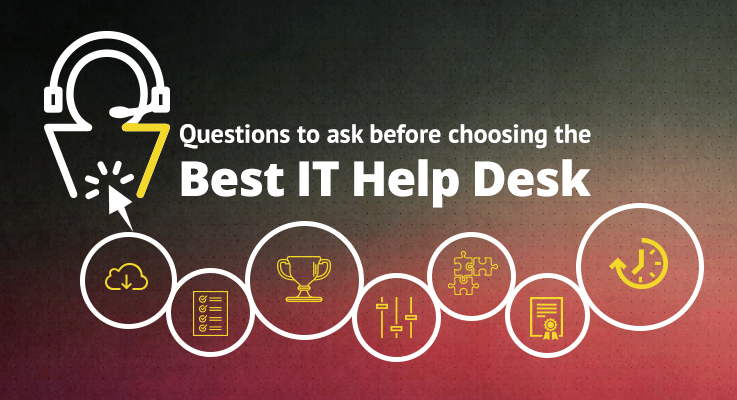 ​An IT help desk ensures seamless end-user experience by centralizing and automating service management processes. The right IT help desk improves productivity, guarantees end-user satisfaction, cuts costs, and aligns IT with business. Here are the seven questions you must ask when choosing an IT help desk for your organization.
Cloud or on-premise?
A cloud-based help desk requires less capital, can be deployed quickly, ass​ures hassle-free upgrades, and provides scalability. ​On the other hand, on-premise models provide better control over data security and software. ​The cloud-based model is suited for small companies, whereas the on-premise model is well-suited to …
READ MORE


Juggling between help desk and desktop management tools and pacing the length and breadth of your organization to troubleshoot could soon be a thing of the past! Because the latest add-on tool from ServiceDesk Plus will enable you to schedule planned maintenance tasks from a central location. Here's a snapshot of the tools and the advantages they bring you.
Remote Control: With the advanced remote control tool, you can access any computer remotely. In just a single click, you can access desktops and transfer files between them. You can install .exe files to test applications on multiple user systems, saving time and effort.
Session Recording: You can monitor trouble shooting ​activities to ensur…
READ MORE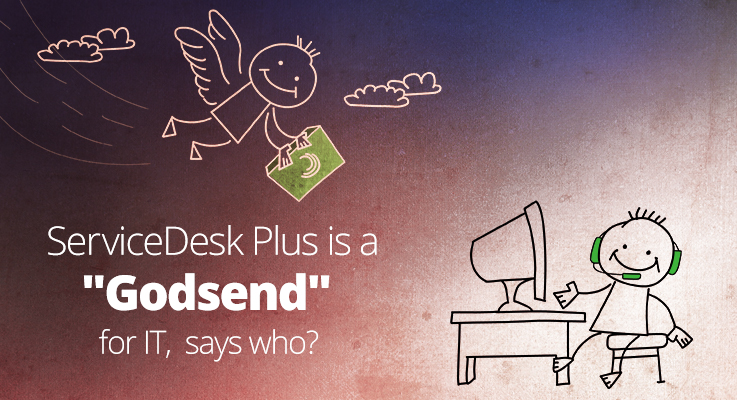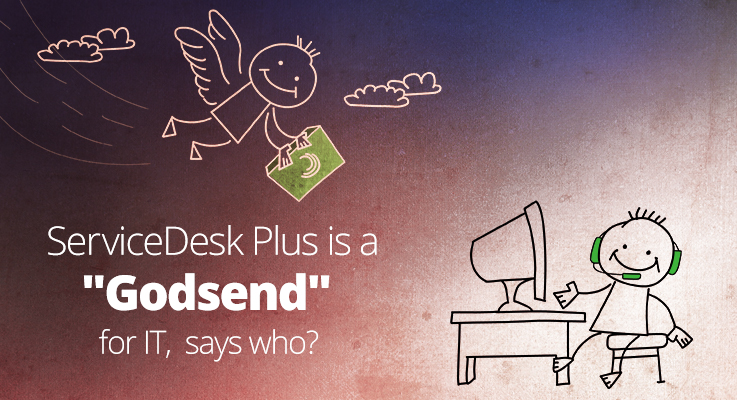 ​​At ServiceDesk Plus, we love hearing from happy customers like Leroy Squires, who believes ServiceDesk Plus is a ​​"godsend."
​Leroy works at Unisource Worldwide, Inc., a well-known logistics company, as its senior technical analyst and one of the five administrators who uses ServiceDesk Plus to manage the company's globally distributed IT infrastructure with a team of 200 technicians.
In the following video, ​Leroy shares his experience with ServiceDesk Plus and highlights the two main benefits it delivers - simplicity and ease of use. Leroy also explains how affordable ServiceDesk Plus is compared w…
READ MORE
By 2015, the number of mobile workers in the world will reach 1.3 billion, according to a recent IDG Connect study. A similar Cisco study found that three out of five workers say they don't need to be in the office to be productive. The fact is that workers don't want to be tied to their desktops anymore. And they don't need to be, nor should they be. Work is now something you do, not a place you go. And for many people, location doesn't really matter – in a hotel, on a plane, at home, or in a favourite cafe. In a world where people strive for greater freedom and a better work-life balance, the mobile workforce trend is here to stay.​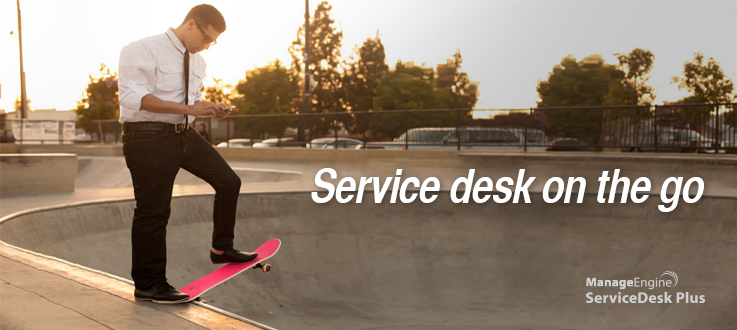 The need for support doesn't stop at the office doo…
READ MORE
Solid change management capability will help you boost your ITSM maturity, break out of the "firefighting mode," align IT activity with business objectives, and transform IT from a service provider to a business innovator. However, these benefits don't come easily. Change management is one of the most difficult ITIL processes to get right. Why? Because change management is an ITSM process that needs the right mix of people, processes, and technologies. Learn how to implement change management that works. Download the white paper in the link below.
…
READ MORE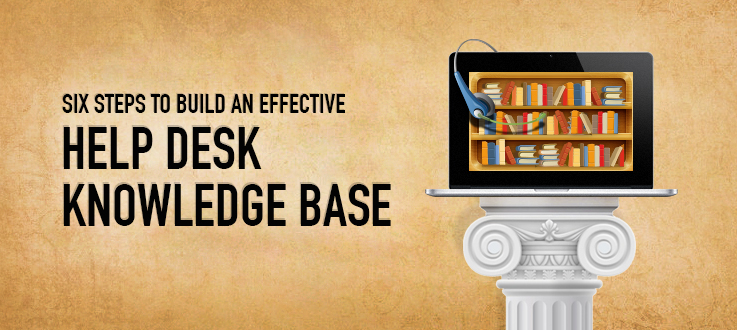 ​​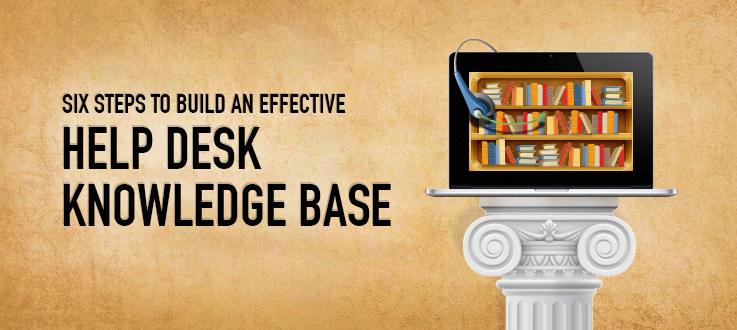 John, the IT help desk manager, has been facing several productivity issues, including longer resolution times, and tickets have been piling up as a result. John thinks implementing an effective knowledge base might improve his team's productivity.
After all, a knowledge base will​ store resolutions, workarounds, and best practices that help reduce ticket inflows, improve resolution times, increase first call resolution rates, reduce the percentage of repeat incidents, and increase the self-service portal usage.
While John recognises the value of an effective knowledge base, the day-to-day pressures of managing a help desk team keeps him fro…
READ MORE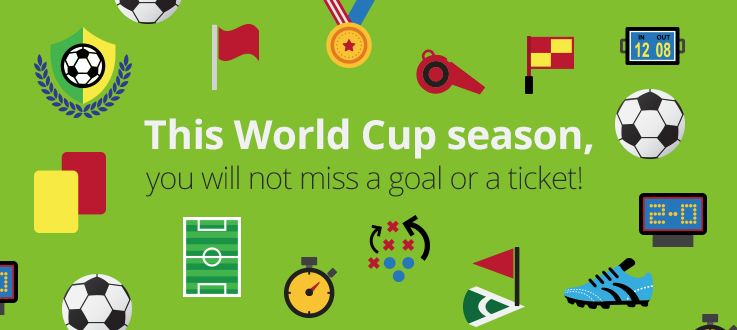 Soccer stirs the passions of fans throughout the world. And with the opening match of the 2014 FIFA World Cup Brazil just hours away, people from every field of endeavor find themselves united by a common bond that sends their emotions surging with excitement and anticipation.
At ManageEngine, we share that bond and feel those emotions. That's why we've woven the 2014 World Cup into every edition of our world-class help desk, ServiceDesk Plus On-Demand.
Help desk technicians don't have to miss a minute of this year's World Cup action. ManageEngine ServiceDesk Plus On-Demand is now sporting a World Cup Scorecard widget. Simply login to your Service-Desk Plus On-Demand account…
READ MORE
Managing a globally distributed IT infrastructure could be a difficult task, if not for ServiceDesk Plus. Now, one our customers, S&K Technologies, offers a video testimonial on how ServiceDesk Plus makes it an easy task to manage such distributed IT infrastructures.
S&K Technologies is a federally chartered corporation owned by the Confederated Salish and Kootenai Tribes. Along with its five subsidiaries, S&K Technologies is one of the most successful ​tribally owned, professional and technology services companies in the United States. Steven Klepzig, senior communications engineer at S&K Technologies, talks about the ServiceDesk Plus benefits enjoyed …
READ MORE
Unlike the past, these days, customers are better equipped to evaluate products. They base their opinions on how they experienced the product at different points in time and whether the product live up to their expectations. Here's one such thorough and an honest opinion from one of our customers.
Todd Haverstock, administrative director of  Infrastructure Services at Blessing Hospital, tells us why he shifted from FrontRange Heat to ServiceDesk Plus.  In this video, he talks about the crisis his help desk had to face before they adopted ServiceDesk Plus. He also describes how ServiceDesk Plus, helped resolve the crisis and optimized the help desk performance.
Curious to know what challenges B…