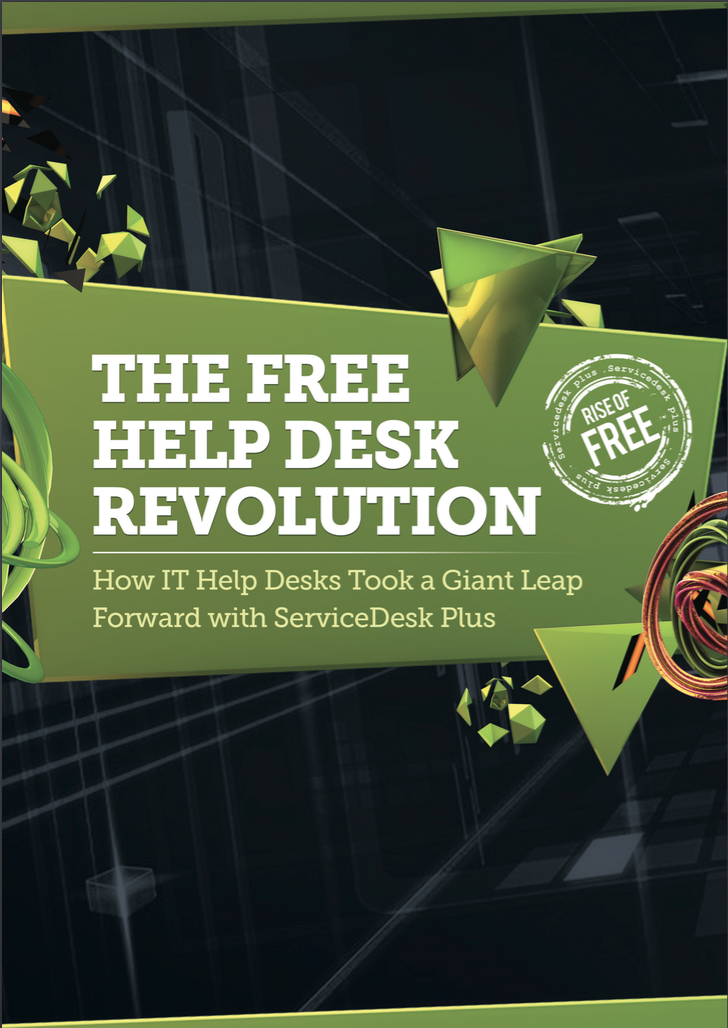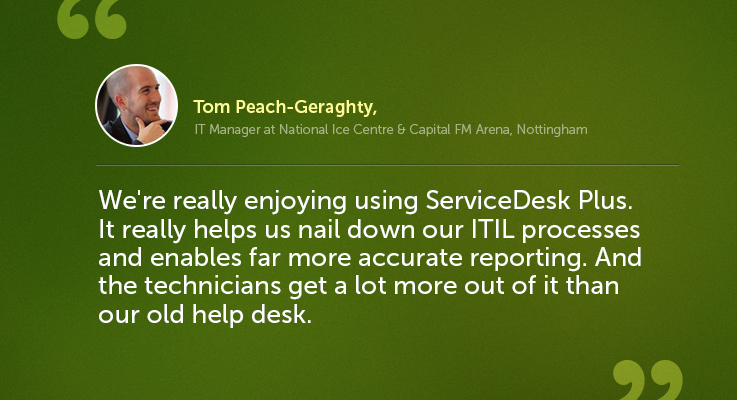 Last year, we made the Standard Edition of ServiceDesk Plus free – without any restrictions on the number of users, technicians, or tickets. The objective was to help organisations take ​their first step towards a better IT help desk. In just a year, we have issued more 20,000 free licenses worth $25,000,000 across 120 countries, helping organisations: 
Attain incident management maturity

Improve end-user satisfaction levels

Reduce delayed and incorrect ticket assignments

Optimise help desk performance by identifying and tracking key metrics

Improve overall help desk productivity
But don't just take our word for it.​ 94% of ServiceDesk Plus Standard Edition customers recommen…
READ MORE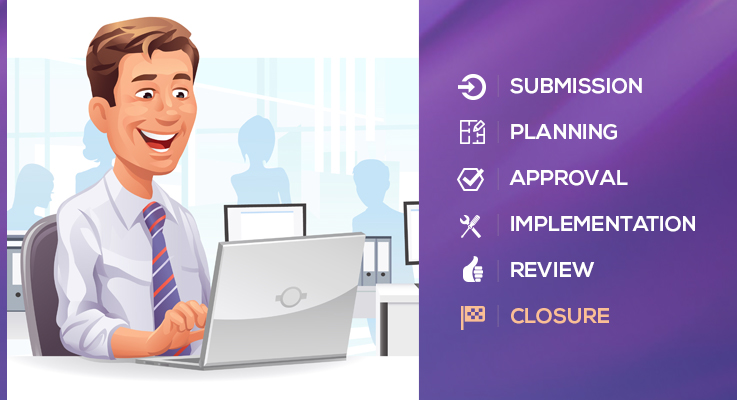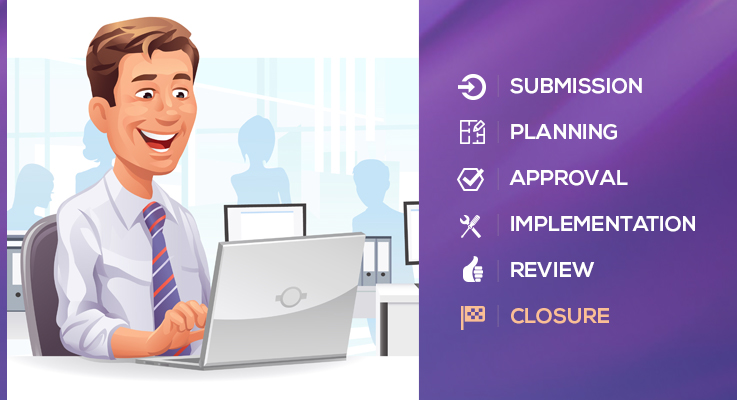 Ben is the new IT ​administrator of a large production company. Soon after joining, Ben learned that the company used outdated software to manage its payroll and used different applications to track employee absences and travel claims. This ​resulted in miscalculation of the amount payable by the company to the employee and ​vice versa.  Often, the company paid the employees either more or less than the correct amount, which led to a lot of chaos.
Ben decided to tackle these issues by first implementing a new payroll software solution that came with two integrated modules, an expense module and an HR module. The expense module will track the travel expenses of the employees and the HR module will track …
READ MORE
Sherlock Holmes has the power of deduction that helps him solve rather difficult cases. If only IT technicians develop this as a habit, they can churn out advanced analytics from simple data. We discussed this in our previous blog post and also the four important help desk questions that can be answered by using simple reports. In this post, we will look another four questions that will help you deduce the hidden business intelligence from your IT help desk data.
Am I prepared for my help desk audit?
It's always best to be audit-ready, keeping your metrics neat and compliant. One of the best practices of help desk management is keeping your resources and tasks optimized. To check if your team is efficiently …
READ MORE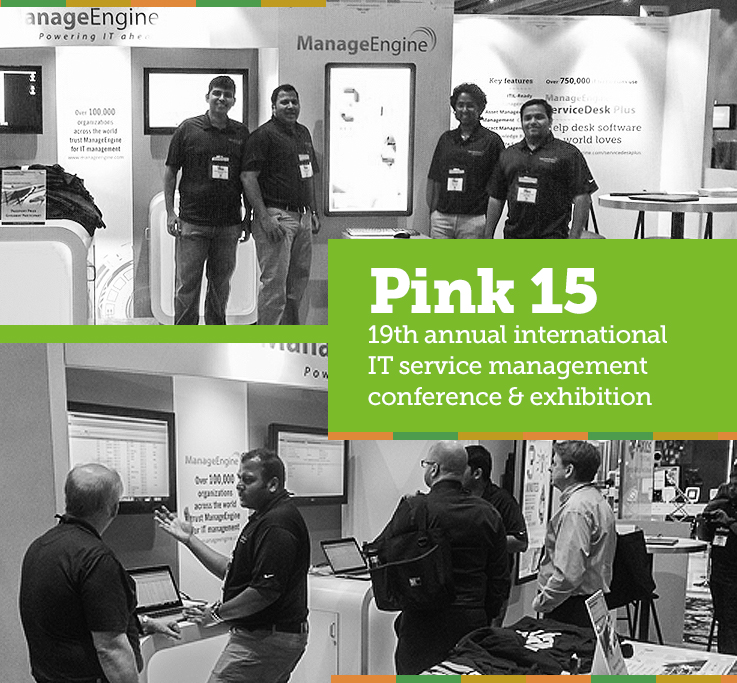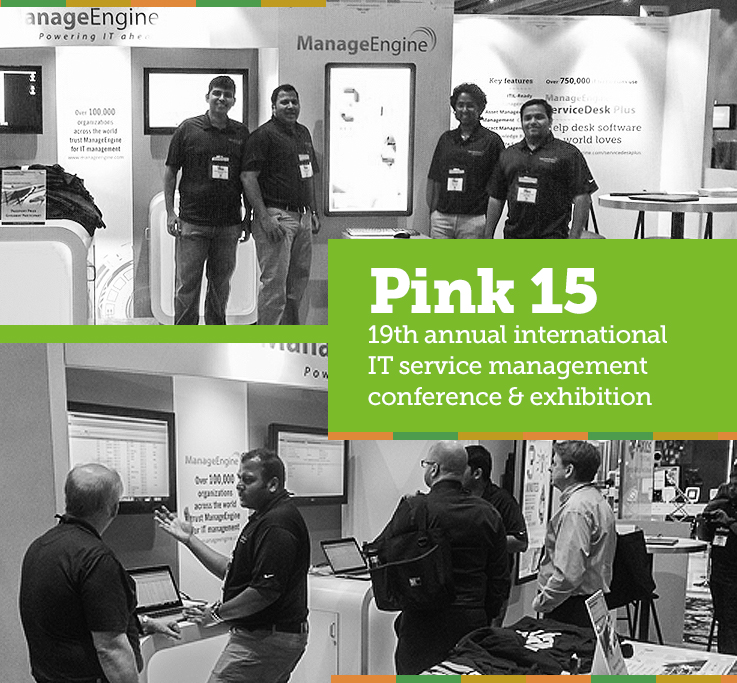 What happens when people from the most happening IT teams​ convene at the most happening place on the planet? ​Pink Elephant's 19th annual international IT service management conference and exhibition ​provided us the answer. Networking, peer interactions, loads of knowledge transfer, vendor hunts, ​and of course, the renowned casinos and night life of Las Vegas. With sessions on best practices, easy tips and tricks, experience and knowledge sharing, Pink15 turned out to be the best place for ITSM pros to learn and share.
This being our second year at the ​annual Pink conference, ManageEngine's booth attracted ​​many visitors and ​​surprised them with a FREE license …
READ MORE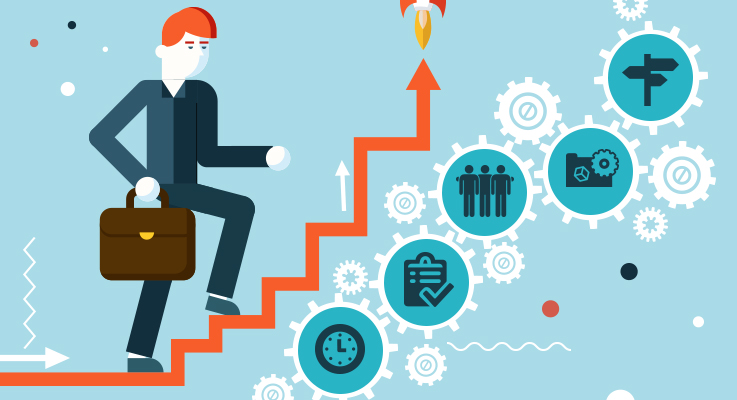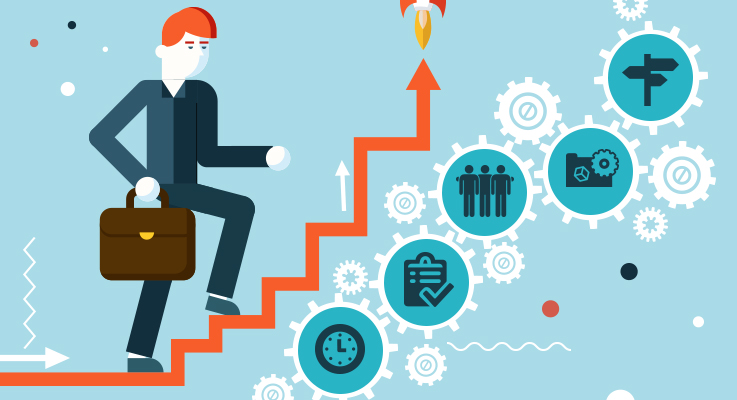 As a project manager ​who's been around a while you would have experienced a visit to the project guillotine. Perhaps, it was due to a massive schedule slip, budget overrun, or scope creep (or sometimes all three – now that's total chaos). And, as a project manager, you were the first in line at the guillotine!
​In retrospect, you (always) get a feeling, "​If only I handled the project differently, it could have been a success.​" Sound familiar? If yes, here are some best practices that you can follow to avoid some expensive project surprises and steer your projects ​towards success.
1. Identify Scope, Budget, and Time
Your first project check should be to define what you want to ac…
READ MORE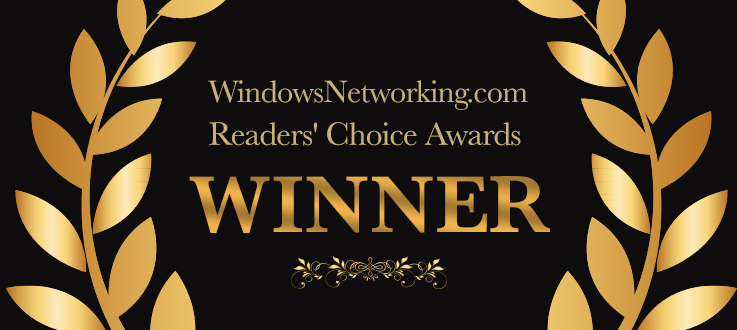 "ManageEngine ServiceDesk Plus was selected the winner in the Help Desk category of the WindowsNetworking.com Readers' Choice Awards. BMC Software Trackit and Help Desk Pilot were runner-up and second runner-up, respectively," –  ​windowsnetworking.com. 
This is the ​second time that our customers have voted for ServiceDesk Plus as their most preferred IT help desk software, making ServiceDesk Plus ​a WindowsNetworking.com Readers' Choice Award Winner​.
​The WindowsNetworking.com audience comprises help desk managers, IT managers, network administrators, systems administrators, developers, systems analysts, CIOs, CTOs, and other technologists w…
READ MORE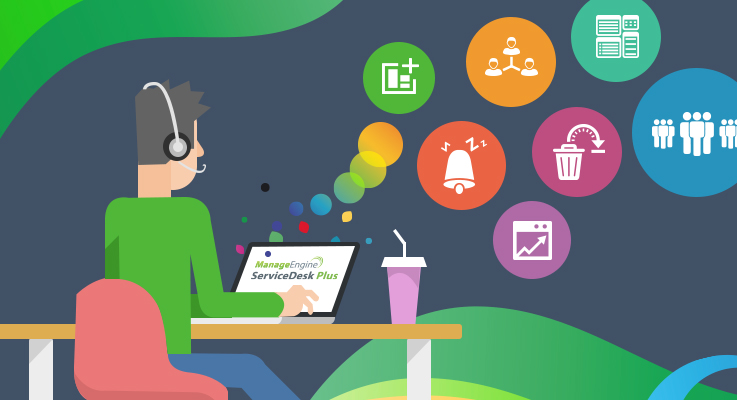 ServiceDesk Plus has an ocean of features for all the IT service desk technicians who want to manage the complete life cycle of their tickets. However, there are some unique features that add punch to your service desk operations. Here are ​seven valuable tips that will help you to ​reap more benefits out of ServiceDesk Plus​, and help you go that extra mile ​to keep your customers happy!  
Segregate Your End Users to Avoid Clutter
In a ​high-voltage IT environment, end users can sometimes be bombarded with announcements that are irrelevant to them. For example, users ​in Australia may ​see announcements ​regarding server outages elsewhere. Similarl…
READ MORE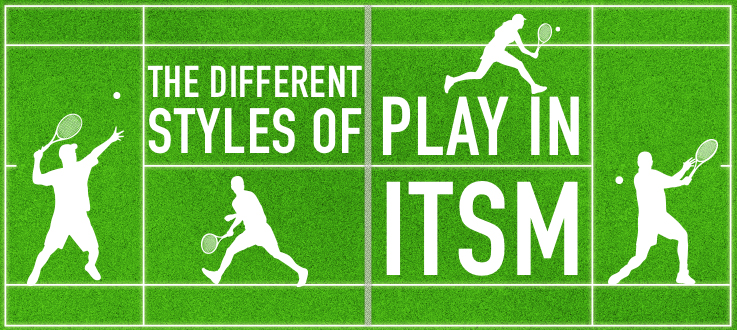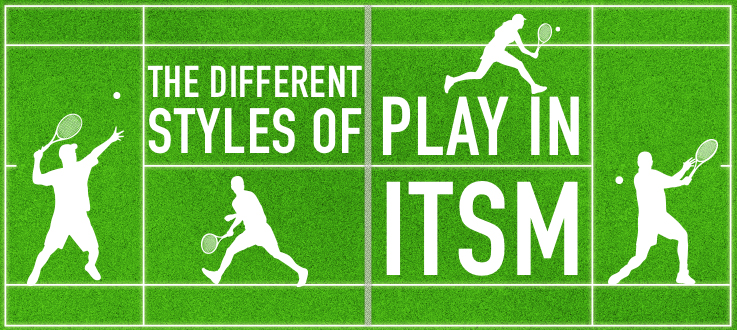 ​Close to midnight on January 29, 2012, Novak Djokovic was down and out at the Australian Open at the soldout Rod Laver Arena. Rafael Nadal had just seized all momentum from him and was on the verge of closing out the final set, with one hand already on the first major trophy of the year. The duration of the match had already exceeded the record for the longest match in a men's major final, and for Djokovic, this came on the heels of another five hour semifinal a couple nights before. With his back against the wall, his endurance severely tested and his skills diminishing at the same rate as his energy, Djokovic saw a ray of hope after Nadal made an uncharacteristic error. He regrouped and in an amazing display of …
READ MORE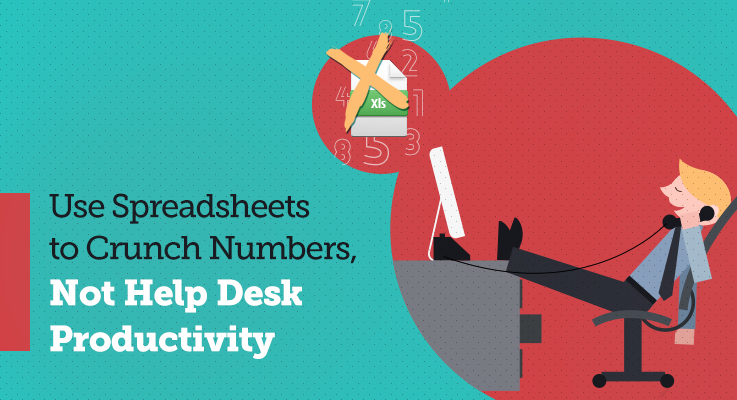 IT and IT support, as we all know, have started influencing the direction of business in organizations around the world. Understanding this influence, large organizations have implemented IT help desk software to manage their IT. However, many SMEs still hesitate to implement help desk software because they lack the budget and the specialized IT staff as well as the necessary capabilities required for implementation. Instead,  they use spreadsheets to track and support issues in their IT.  What SMEs fail to realize is that help desk software delivers the maximum return on investment to these organizations and helps them increase their productivity.
IT help desk software has moved from being …
READ MORE
Sherlock Holmes has a unique power – the power of deduction. It doesn't mean he is an extraordinary person, but just a normal guy who loves to observe keenly and look for details in his object of interest. In a scene of crime, Sherlock can see those details that normally pass by normal or ignorant eyes. When asked, he says "I saw it because I was looking for it."
To know the right answer, you should know the right question. Same goes for our friends behind the IT service desk. We tend to overlook some important service desk data, because we were never looking for it in the first place. That's the lack of right questions. Being a technician, it's pays to have Sherlock Holmes's ke…