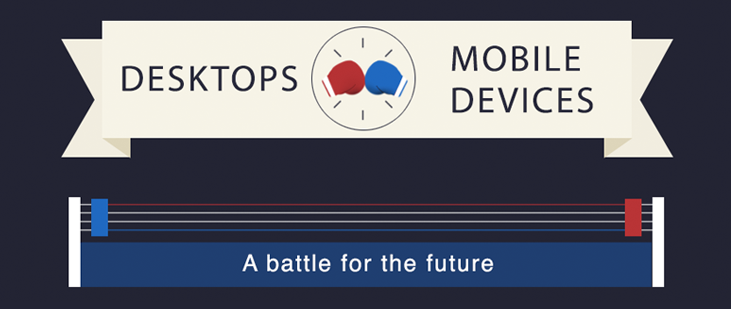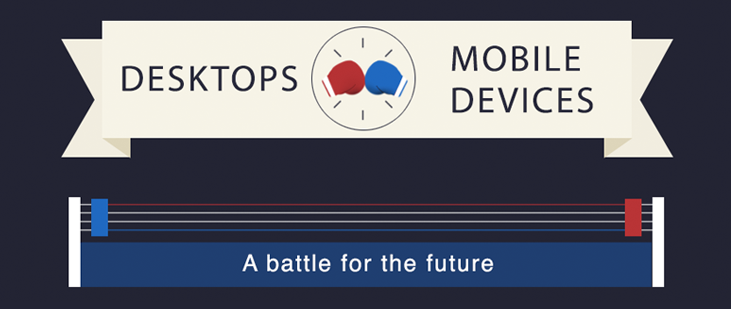 IT consumerization is all the rage. Growing numbers of tech-savvy employees are bringing their smart gadgets and apps to work, driving trends from BYOD and BYOA to BYOx. While the mobile grass looks greener, we at ManageEngine wanted to better understand our customers' views on desktop computer usage and their views on mobile device and desktop compatibility.
To that end, we conducted a global survey of IT admins to understand how IT teams are responding to the challenges of managing mobile devices and desktops together. Our survey asked questions about:
How IT departments are adapting to IT consumerization trends
What level of awareness the typical  IT team has regarding device usage patterns

…
READ MORE


With the worldwide boom in mobile devices, employees in enterprises of every size are increasingly using mobile device and applications to accomplish their work tasks. These trends are challenging enterprise IT departments to maintain data security while rolling out the latest support and services needed to aid employees with the required technology. So how should enterprises address the upcoming IT consumerization challenges to stay ahead of the mobile device management (MDM) curve?
In our upcoming webinar, you'll learn:
Changing consumerization trends
How IT is addressing the challenges in order to role out more mobile applications
The future of MDM in addressing application and data m
…
READ MORE
VMware announced an eye-popping, $1.54 billion acquisition of Airwatch, a mobile device management (MDM) provider. Airwatch, a private company, is believed to have had 2013 revenues in the $85-$100 million range, which puts the deal valuation at a whopping 15x trailing revenues. The lofty valuation by VMware is a bet that Airwatch has a first-class ticket on the fast moving training that is MDM software. So far, the bet looks safe as Airwatch has purportedly been growing at nearly 40 percent quarter over quarter.
VMware's seemingly aggressive move can be rationalized by considering that MDM encompasses the software tools required by information technology (IT) organizations to manage, secure, …
READ MORE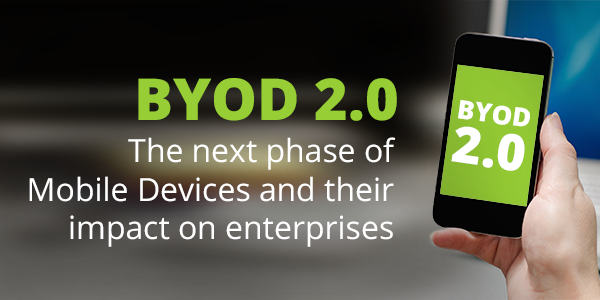 The rate at which technologies are evolving is so rapid that the current technology is becoming 'a thing of the past' within a few months of its introduction in the market. Such a quick trend shift happens a lot, especially in the area of mobile devices. Yet technology advancements continue to drive economic growth in changing the way we work and live.  The technological innovations in mobile devices are creating new opportunities for users and challenges for enterprises.
Imagine how when supercomputers were first introduced to perform computational tasks, the machines occupied a vast amount of space. Today, computational power has been transformed into a smart phone that fits in a palm, wh…
READ MORE
This year (2013), at the Windows IT Pro magazine, ManageEngine Desktop Central bagged the silver and bronze medals in the Best Configuration/Deployment and Patch Management Solution categories, respectively.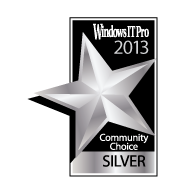 This is definitely a proud moment for us and we thank everyone who made this possible, especially our supporters who voted for us. Our thanks are due to the Windows IT Pro award community as well.
Speaking about awards, Jason Bovberg, senior editor at Penton, says, "The community both nominates and votes for the best products of the year, ensuring a nice breadth of inclusion in the surveys. Our winners have earned a unique honor to stand out among their peers as winners of our Community Choice Awar…
READ MORE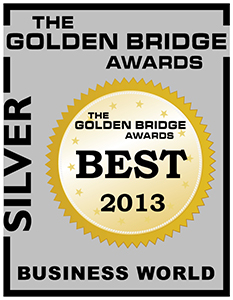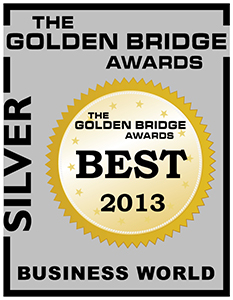 This year, at the Golden Bridge Awards, ManageEngine customer Matt Rooney won silver for his company, BMI Healthcare, in the Best IT team category. Matt is BMI Healthcare's IT Desktop Manager and has been a loyal Desktop Central customer. The Golden Bridge Awards program honors and recognizes achievements and great contributions of all major industries in the world. These awards generate global and industry-wide recognition of the achievements that organizations and individuals make across the world. We are happy to congratulate Matt – and his team – for the win.
We're also honored to have played a role in helping Matt achieve this significant victory for his company. Before Matt found De…
READ MORE
Read our case study on how Desktop Central reduced expenses by 60% for the Care Institute of Medical Sciences (CIMS). In the case study, we tell you exactly how  Desktop Central improved desktop management operations and managed a diverse array of devices to simplify the work of the system administrators at CIMS.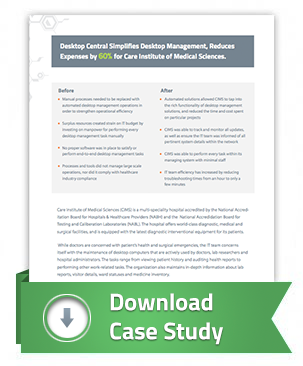 Does your health care organization rely solely on Desktop Computers to perform everyday jobs, such as viewing patient reports, in-patient administration, client transaction accounts, and medicine stock and supply transaction? Besides all this, is the IT team responsible for system management and performance as well?
Now, that was exactly what the IT team at CIMS was doing. The IT team maintain…
READ MORE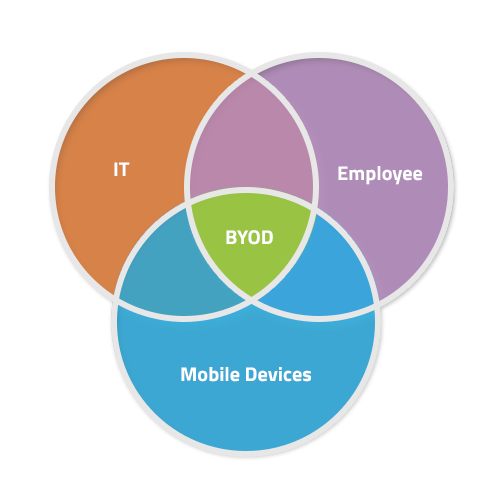 As mobile devices continue to replace PCs in the workplace, we are witnessing an unprecedented increase in enterprise mobility. Today, smartphones and tablets are ubiquitous, and employees can access most of their business applications while on the go. Education, manufacturing, and health care are a few of the industries that have responded well to the mobile trend, allowing employees to securely access corporate  data from personal and company-owned mobile devices securely.
Our latest white paper, "Leveraging BYOD," analyzes the unique challenges involved with personal mobile devices — also known as BYOD or "bring your own device"  — as well as the ways t…
READ MORE

With the worldwide boom in mobile devices, employees in enterprises of every size are increasingly using their smartphones and tablets for work-related tasks. In response, the Samsung SAFE (SAmsung For Enterprise) initiative ensures the safety of work-related data by enabling enterprise-class security and mobile device management for Samsung Galaxy devices.
In our upcoming webinar, "Managing Samsung SAFE Devices with Desktop Central," you'll learn how ManageEngine Desktop Central has partnered with Samsung to leverage the enhanced security and manageability offered by SAFE devices. You'll also discover how to manage SAFE devices and get a walk-through of the related Desktop Cen…
READ MORE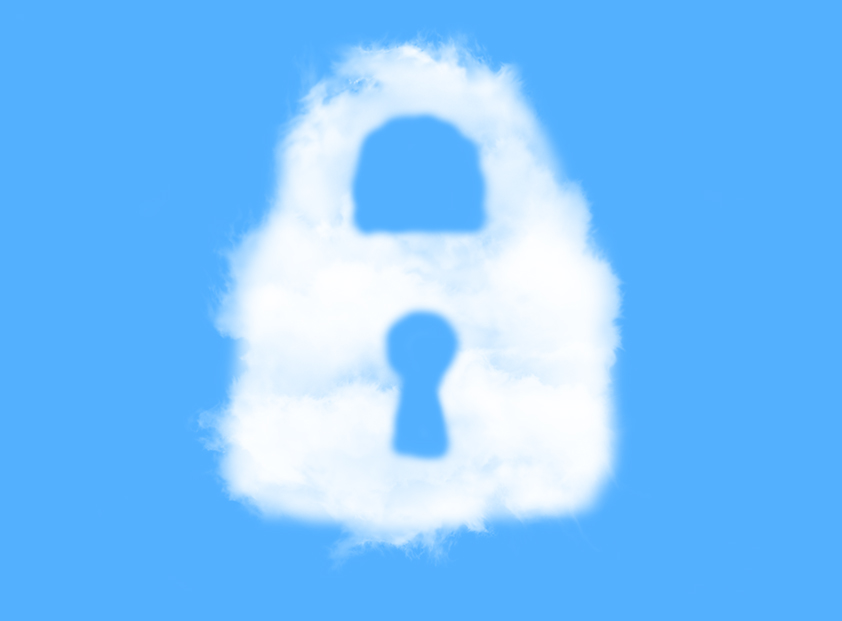 With the advances in technology, local storage devices are actively being phased out as users embrace cloud-based apps and storage. Applications such as Dropbox and Google Drive that provide free storage space have positively contributed to the growth in cloud-hosted applications. However, storing data on the cloud carries at least one major risk, which Desktop Central can help you overcome.
Compared to local storage, cloud storage leaves IT teams with far less control over company data. They have a hard time preventing end users from storing data in the cloud, and unrestricted use of cloud apps and storage leaves companies vulnerable to leakage of sensitive information.
Moreover, advanced browsers s…