This year (2013), at the Windows IT Pro magazine, ManageEngine Desktop Central bagged the silver and bronze medals in the Best Configuration/Deployment and Patch Management Solution categories, respectively.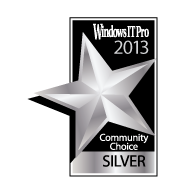 This is definitely a proud moment for us and we thank everyone who made this possible, especially our supporters who voted for us. Our thanks are due to the Windows IT Pro award community as well.
Speaking about awards, Jason Bovberg, senior editor at Penton, says, "The community both nominates and votes for the best products of the year, ensuring a nice breadth of inclusion in the surveys. Our winners have earned a unique honor to stand out among their peers as winners of our Community Choice Awar…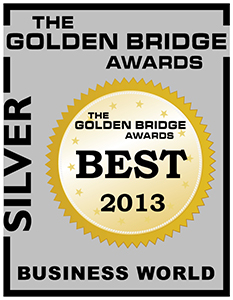 This year, at the Golden Bridge Awards, ManageEngine customer Matt Rooney won silver for his company, BMI Healthcare, in the Best IT team category. Matt is BMI Healthcare's IT Desktop Manager and has been a loyal Desktop Central customer. The Golden Bridge Awards program honors and recognizes achievements and great contributions of all major industries in the world. These awards generate global and industry-wide recognition of the achievements that organizations and individuals make across the world. We are happy to congratulate Matt – and his team – for the win.
We're also honored to have played a role in helping Matt achieve this significant victory for his company. Before Matt found De…
Read our case study on how Desktop Central reduced expenses by 60% for the Care Institute of Medical Sciences (CIMS). In the case study, we tell you exactly how  Desktop Central improved desktop management operations and managed a diverse array of devices to simplify the work of the system administrators at CIMS.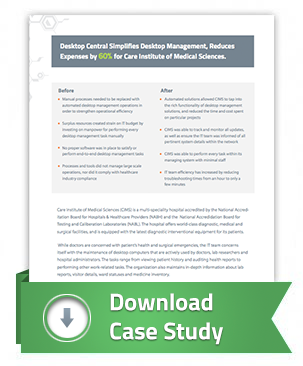 Does your health care organization rely solely on Desktop Computers to perform everyday jobs, such as viewing patient reports, in-patient administration, client transaction accounts, and medicine stock and supply transaction? Besides all this, is the IT team responsible for system management and performance as well?
Now, that was exactly what the IT team at CIMS was doing. The IT team maintain…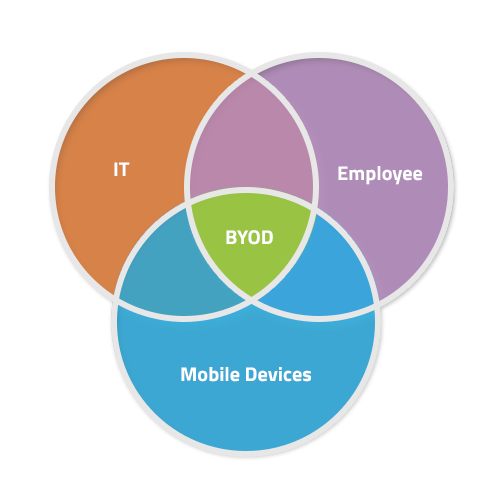 As mobile devices continue to replace PCs in the workplace, we are witnessing an unprecedented increase in enterprise mobility. Today, smartphones and tablets are ubiquitous, and employees can access most of their business applications while on the go. Education, manufacturing, and health care are a few of the industries that have responded well to the mobile trend, allowing employees to securely access corporate  data from personal and company-owned mobile devices securely.
Our latest white paper, "Leveraging BYOD," analyzes the unique challenges involved with personal mobile devices — also known as BYOD or "bring your own device"  — as well as the ways t…

With the worldwide boom in mobile devices, employees in enterprises of every size are increasingly using their smartphones and tablets for work-related tasks. In response, the Samsung SAFE (SAmsung For Enterprise) initiative ensures the safety of work-related data by enabling enterprise-class security and mobile device management for Samsung Galaxy devices.
In our upcoming webinar, "Managing Samsung SAFE Devices with Desktop Central," you'll learn how ManageEngine Desktop Central has partnered with Samsung to leverage the enhanced security and manageability offered by SAFE devices. You'll also discover how to manage SAFE devices and get a walk-through of the related Desktop Cen…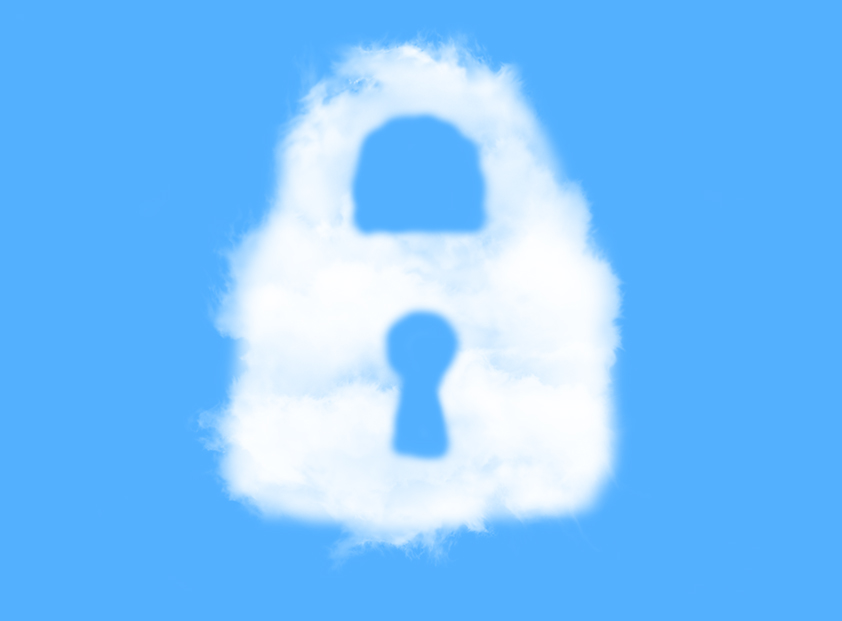 With the advances in technology, local storage devices are actively being phased out as users embrace cloud-based apps and storage. Applications such as Dropbox and Google Drive that provide free storage space have positively contributed to the growth in cloud-hosted applications. However, storing data on the cloud carries at least one major risk, which Desktop Central can help you overcome.
Compared to local storage, cloud storage leaves IT teams with far less control over company data. They have a hard time preventing end users from storing data in the cloud, and unrestricted use of cloud apps and storage leaves companies vulnerable to leakage of sensitive information.
Moreover, advanced browsers s…
Welcome to the world of remote control operations using Desktop Central. Desktop Central  allows you to manage systems in remote locations using the advanced remote control feature that can be integrated with Servicedesk Plus.
With the Remote Control  feature  you can perform operations such as:
Audit: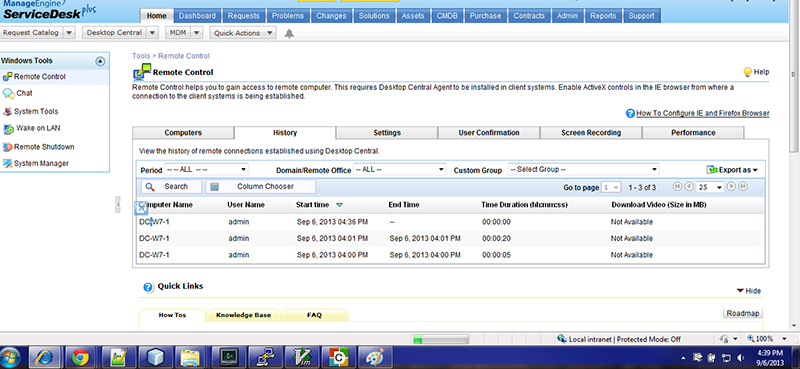 Click the history tab to track and analyze which system has been accessed and by whom. This helps you keep abreast of the details needed while auditing the systems to satisfy compliance requirements.
Remote File Transfer: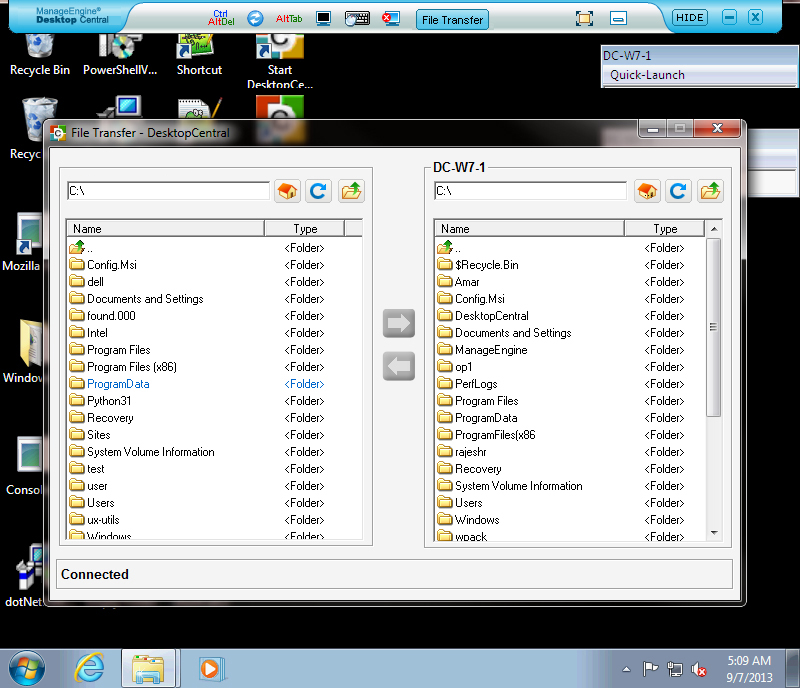 Remotely access desktops and transfer files between them.  Save the time and effort when you have to install .exe files to test  applications in multiple user systems.
Multi Monit…
With IBM preparing to furlough most of its U.S. hardware staff, computing traditionalists are reminded once again that the personal computer as we know it is on its deathbed. The question for most of us is whether to keep our PCs on life-support or pull the plug.
Last week, Forbes' Alex Konrad reported that hardware — including servers, power and storage systems — "had been the worst performing division for the company, down 12 percent year to year," according to IBM's 2013 Q2 results. No, the news didn't concern its PC business, which Lenovo bought back in 2006. But the specter of hardware decline in general highlights the decline of t…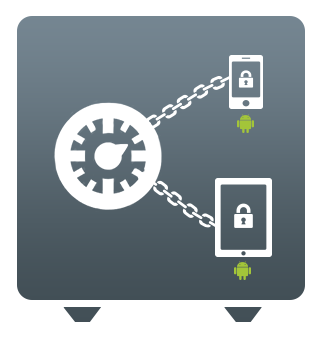 With Android devices becoming ubiquitous at the work place, companies have started looking at the various possibilities of managing and securing these devices. For example, Samsung mobiles and tablets are increasingly used by employees to access work-related data. However, this comes with the built-in risk of leaking/losing sensitive information. Therefore, companies are apprehensive of allowing people to use these mobile devices to accomplish work-related tasks.  This scenario is just about to change, because Desktop Central has partnered with Samsung to manage SAFE – SAmsung For Enterprise devices (galaxy mobiles and tablets)!
Desktop Central's mobile device management hel…
Desktop Central has taken Mobile Device Management a step forward by supporting Apple configurator for iOS. This feature requires devices to be connected to a USB dock that lets IT administrator perform tasks like configuring device settings, assigning devices to users, installing apps, and updating iOS.
Organizations can take advantage of this feature to ensure that devices are MDM configured. Apple configurator helps in deploying a base configuration in bulk on iPads and other iOS devices.
The configurator with Desktop Central is especially effective in situations wherein an organization needs to deploy identical devices to many users with same set of base configuration. For example, supplying p…