Earlier, I
introduced the eight KPIs
that are critical to every IT help desk. These KPIs help meet basic IT help desk objectives such as business continuity, organizational productivity, and delivery of services on time and within budget. The previous blog post discussed about the KPI ticket volume trends. This post discusses the fifth KPI – first call resolution rate (FCRR). 
Definition:
Percentage of incidents resolved by the first level of support
(first call or contact with the IT help desk).
Goal:
Have a higher FCRR.
High first call resolution rate is usually associated with higher customer satisfaction
as confirmed by a
study that 
Customer Relationship Metrics conducted. 
Furthermore
…
READ MORE
Over and over, I get the same question from many admins and security professionals regarding the monitoring of files and folders. Although it can be complicated to address, I completely understand the issues, which are related to compliance and overall access. In reality, it comes down to monitoring the integrity of the company data. Microsoft, of course, provides a file integrity solution, which will help you learn about changes to your system and program files. However, if you have information (data) that is not located in these places, nor shared, complications can arise. Well, ManageEngine has the perfect solution for you. We help you track ANY folder, regardless of it being  system or shared file. He
…
READ MORE
Stop the presses! Hold on to your hats!
Are
you sitting down?
We at
ManageEngine
have just released a new, FREE tool that will find and report all of your Windows service accounts. That is
correct,
you can now run a simple tool to document and get a listing of all of your service accounts that are running your Windows services on all of your Windows computers.
The tool could not be easier to use.
First, you select the computers you want to include in your search, which you can see here in Figure 1.
Figure 1.
Select the computers you want to search for the service accounts.
Second, you click on the "Get Service Accounts" button! That is all! The results of step 2 can be seen in Figure 2.
Figure 2.
All service accounts runni
…
READ MORE
Today's IT support teams don't just deal with IT and business services. 
They also manage the physical and virtual asset components. Because those assets are the building blocks 
of an organization's IT infrastructure, t
he benefits of IT asset management (
ITAM
) can't be stressed enough. 
Many organizations have no knowledge about their IT asset infrastructure while others have limited 
visibility of their planned and actual asset inventory. Streamlined asset management can bring down 
IT costs significantly.
ITAM
 plays a vital role in helping an organization define and control its IT infrastructure by maintaining data 
about the historical and current state of a
…
READ MORE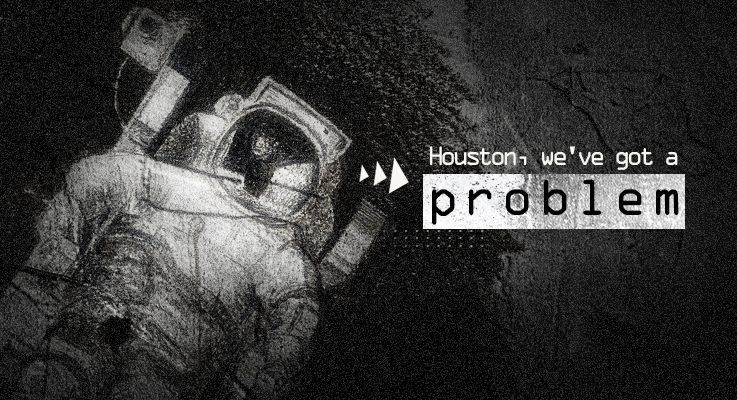 "Houston, we've
got a
problem."
This legendary
statement
by Commander Jim
Lovell
of Apollo 13
has
transcended
exploding
oxygen tanks
in
outer space
to everyday
life, including
IT.
How
often
have
you started
off dealing
with
an incident
only
to
realize
to
your dismay
that
you
have
been dealing only 
with
the tip
of
the iceberg
?
Problem
management
is
all
about uncovering
the unknown,
the hidden
root
cause of the 
endless number of
tickets
to
your
IT
help desk.
When
you implement
an effective
problem
management
process
,
your
IT team
can
go beyond the 
fire fighting mode
to
focus
on strategic
IT
objectives.
Here
are
five
principles
that
might
help
you achieve a
best-
in-class
problem
manage
…
READ MORE
Implementing IT service management (ITSM) in your organization is no walk in the park. When you plan to implement ITSM, you may have to encounter questions such as where do I start? How do I start? What am I trying to achieve? What information must be obtained from the processes I have, people involved, and the product? If you don't have complete answers to your questions,your ITSM implementation might fail. Here are 10 reasons why an ITSM implementation can fail. 1. Failing to convince your senior board members or failing to get them on board Your ITSM implementation might fail if your board members refuse to give you the go ahead.You'll need to make them aware of what ITSM is and what it can do for the o…
READ MORE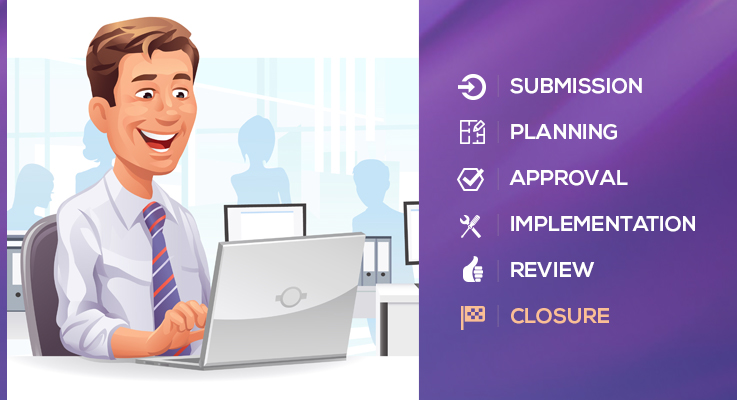 Ben is the new IT
​
administrator
of a large production company. Soon after joining, Ben learned that the company used outdated software to manage its payroll and used different applications to track employee
absences and travel claims. This
​
resulted
in miscalculation of the amount payable by the company to the employee and
​
vice versa
. 
Often
, the company paid the employees either more or less than the correct amount, which led to a lot of
chaos
.
Ben
decided to tackle these issues by first implementing a new payroll software solution that came with two integrated modules, an expense module and an
HR
module. The expense module will track the travel expenses of the employees and the
HR
module will track
…
READ MORE
Join us for the free webinar, 
The Science
Behind
Effective Service Catalogues
on Thursday, March 19
at 2 PM AEDT (Sydney, Australia time).
James Gander, IT service management and operations consultant, will be our speaker for this webinar.
The date
: Thursday, March 19
, 2015
The time
: 2 PM – 3 PM AEDT (Sydney, Australia time)
Awesome
: D
efinitely
[
Register Now
]
In this webinar,
you'll learn:
The value of service catalogues to organis

ations

The three different types of service catalogues

How to build a service catalogue from the ground up
Click
here
to view our earlier webinars.
PS: Let your friends know about this webinar as well!
…
READ MORE
ServiceDesk
 Plus has an ocean of features for all the IT service desk technicians who want to manage the complete 
life cycle
 of their tickets. However, there are some unique features that add punch to your service desk operations. Here are 
​
seven 
valuable tips that will help you to 
​
reap more benefits out of 
ServiceDesk
 Plus
​
, 
and help you go that extra mile 
​
to keep 
your customers happy!  
Segregate Your End Users to Avoid Clutter
In a 
​
high-voltage
 IT environment, 
end users
 can sometimes be bombarded with announcements that are irrelevant to them. For example, users 
​
in 
Australia may 
​
see
 announcements 
​
regarding 
server outages elsewhere. Similarl
…
READ MORE
The annual conference of the IT service management forum (
itSMF
) happened in Bangalore, the
Silicon Valley of India.
We were at the conference for the first time, and we met lots of new people,
had interesting conversations, and learned quite a bit. We packed in a lot of learning on a single day – from
Kaimar
Karu's
tip on using 'social lubricants' for problem solving to intense panel discussions on business values of
ITSM
.
S
everal of the delegates stopped by at the
ManageEngine
booth and
enquired
about our products, especially
ServiceDesk
Plus. Needless to say, many of them were awestruck at the mere mention that more than 90,000 companies trust
ed
ManageEngine
to manage their IT
…