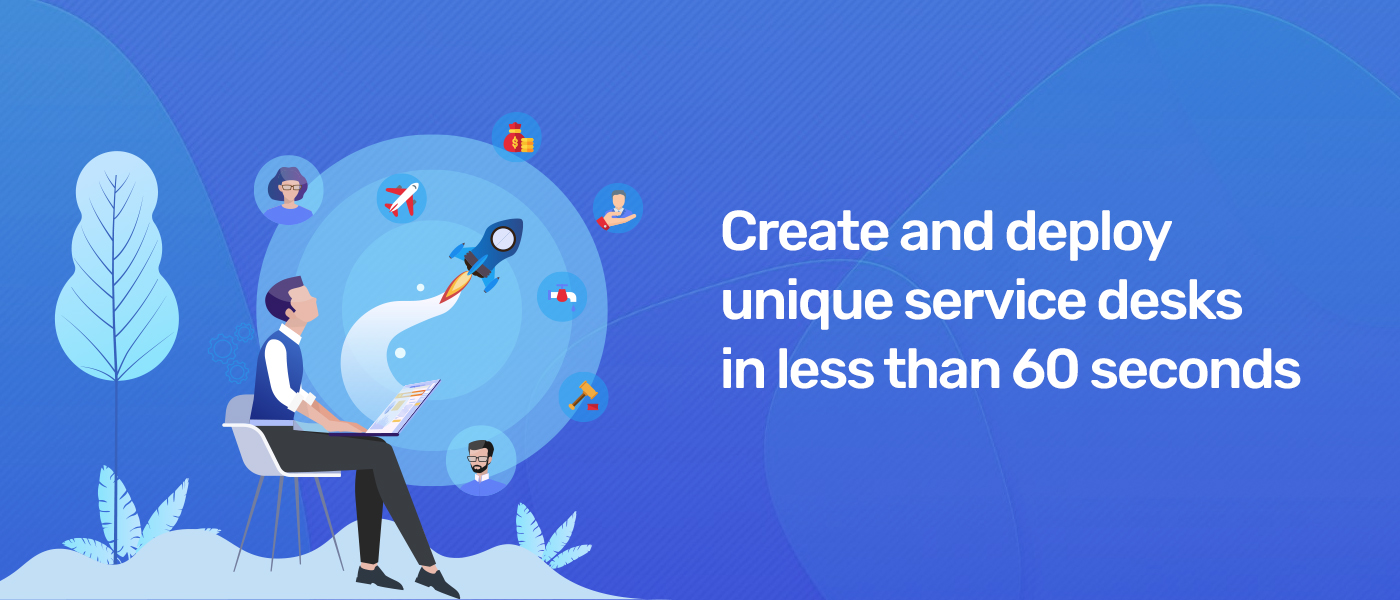 In late 2017, we announced enterprise service management (ESM) capabilities for our cloud model of ServiceDesk Plus. It helps organizations worldwide create unique service desk instances for each of their business functions like HR, travel, and facilities, and manage service delivery across their enterprise from a central platform. Now, we've expanded our ESM footprint to our on-premises model of ServiceDesk Plus.
We are proud to release ServiceDesk Plus 11.0 with rapid start enterprise service desk capabilities. Now, on-premises ServiceDesk Plus users can deliver a unified service management experience to all users in an organization in
.
 Multiple service desks in moments
 Create individual service desks for the different business functions in your organization, like HR and facilities, in moments.
Instill confidence among your users with ITIL® -ready instances and automated workflow processes that improve service quality and efficiency.
 Why do you need ESM?
Organizations typically offer services from different areas of a business apart from IT. However the non-IT service providers–HR, facilities, travel, etc.–often struggle with issues like overdue requests, loss in productivity, and process inefficiencies, owing to the lack of service delivery standards like ITIL® and a disparate service tool that's challenging to use.
With the ESM capabilities available both for the on-premises and cloud models of ServiceDesk Plus, businesses can extend their ITSM best practices beyond IT to other business functions in minutes.
With the rapid-start enterprise service desk, businesses can:
Create and deploy unique service desks in less than 60 seconds: Dedicated ticket templates, workflows, and automations for each business function's service desk.

Deliver a consistent experience with an enterprise self-service portal: Extend your IT service delivery model across your enterprise to deliver a unified service experience.

Automate service management in non-IT functions and departments: Extensive automations using business rules, request life cycles, and so much more.

Leverage out-of-the-box best practices for HR and facilities teams: Jump-start ESM efforts with predefined templates, settings, and configurations for HR and facilities.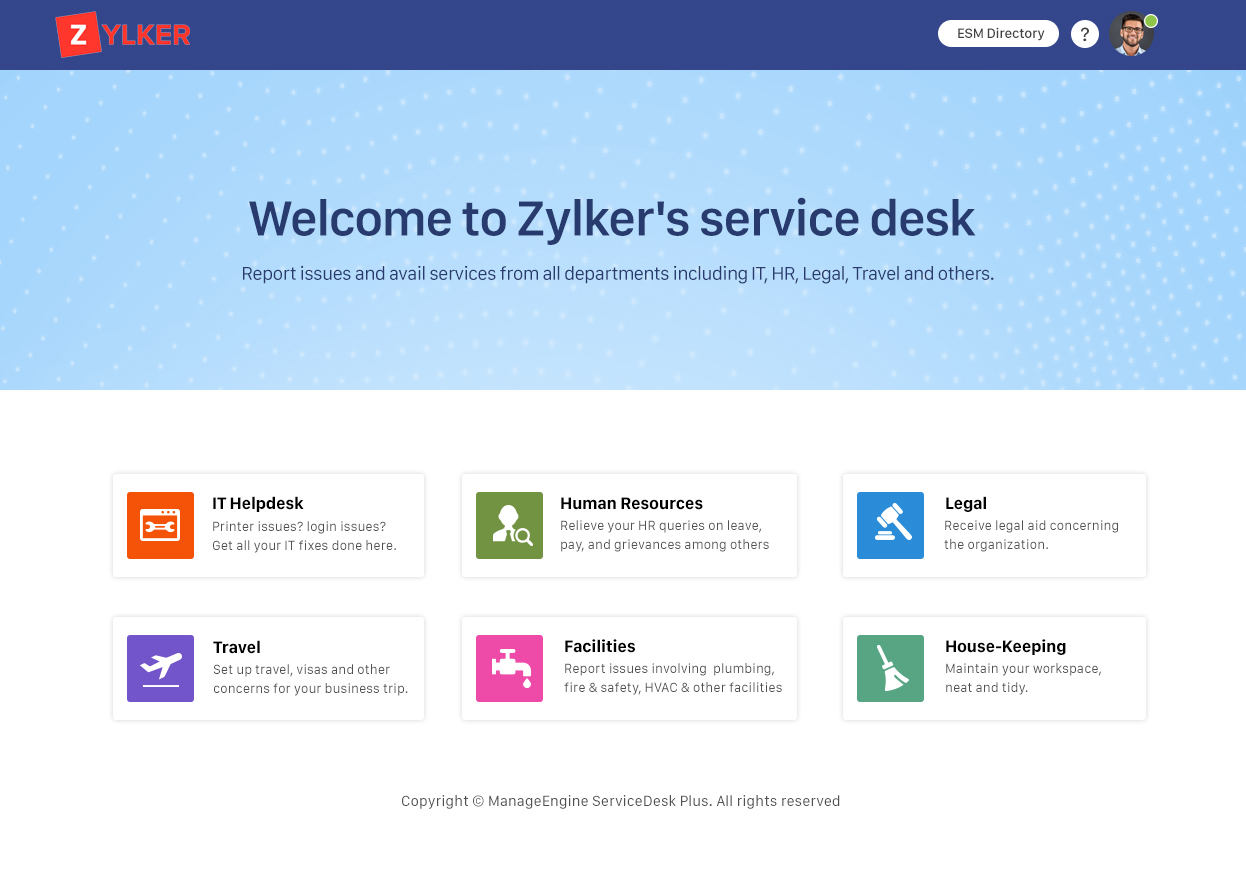 Since departments vary in size and service delivery processes, each service desk can be individually licensed with a different edition of ServiceDesk Plus and with the required number of technicians needed.
Ensure all your organization's service delivery processes are designed and managed based on existing best practices in the service industry to provide a smoother performance of operations across all functions. Simplify and streamline service management in your enterprise with ServiceDesk Plus.
Get started with a free, 30-day trial of ServiceDesk Plus.